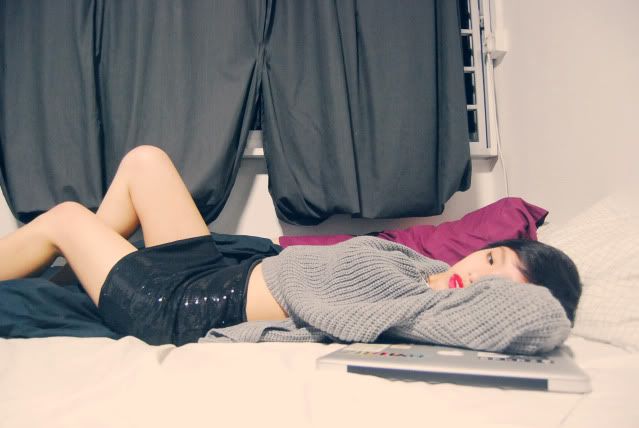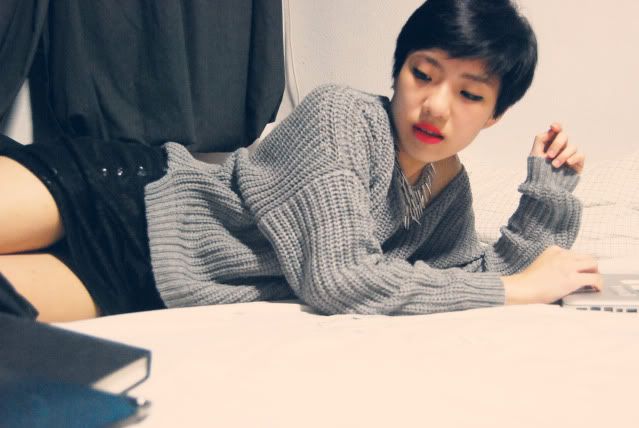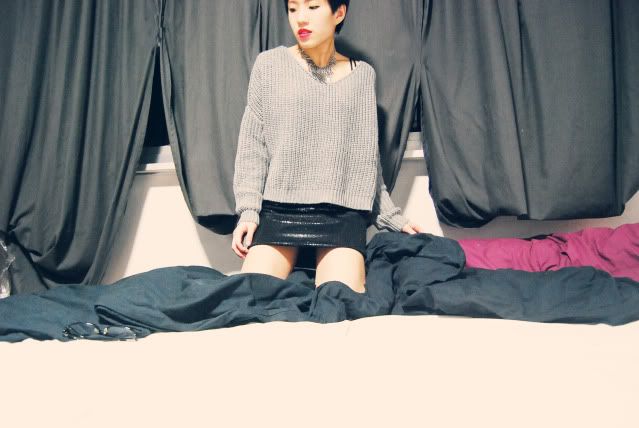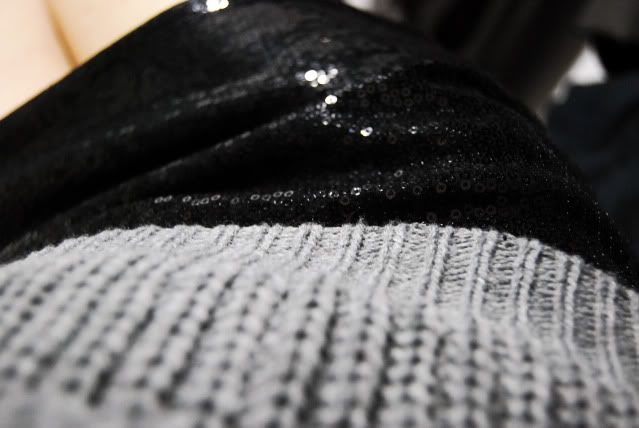 Sweater and Skirt Nastygal.com Necklace Forever21 (I think) Clutch Alexander Wang

I received my parcel from Nastygal the other day (FINALLY) and I had to wear them out
immediately
, the 2 week wait made me incredibly antsy you see. I can't wait to move to New York so I won't have to wait such a ridiculously long time for my shopping. Then again, I just found out how much renting an apartment in Brooklyn costs.
I like mixing my textures, and I think its a useful little cheat when you wear as much monochrome as I do! Also, a general rule of thumb when clearing out the wardrobe- never throw away stuff that's less than 6 months old. I didn't think I'd be wearing that necklace anytime soon when I was furiously shoving things into a black garbage bag but there you go.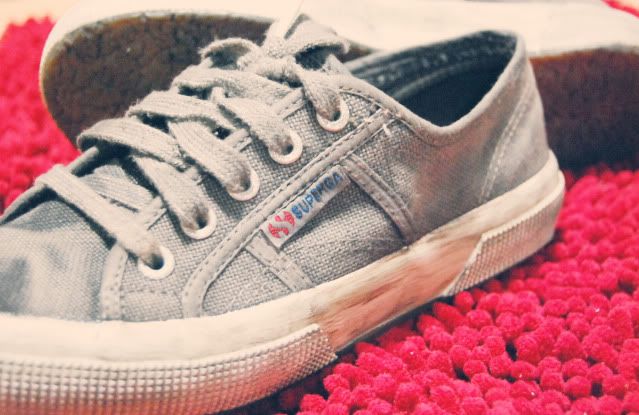 I would also like to introduce the latest pair of shoes to join my ever-growing shoe family (much to my dad's displeasure)- Supergas!
I know, I can't believe I actually bought a pair of sneakers but I also can't believe I thought running in heels a half size too big was a good idea either. I kind of dig how they were made to look filthy, which is genius really because it spares me the agony before first blood.
Happy weekend everyone, and a happy lunar year to the other Asians out there! You know what to do with the
ang bao
(literally packets of cash, I'm not kidding) money!
xx