Post being named as such because it was a girl's day out with the bff (so gay using that term). Ran into bad influence Carrie, but more of that when plans are set in stone.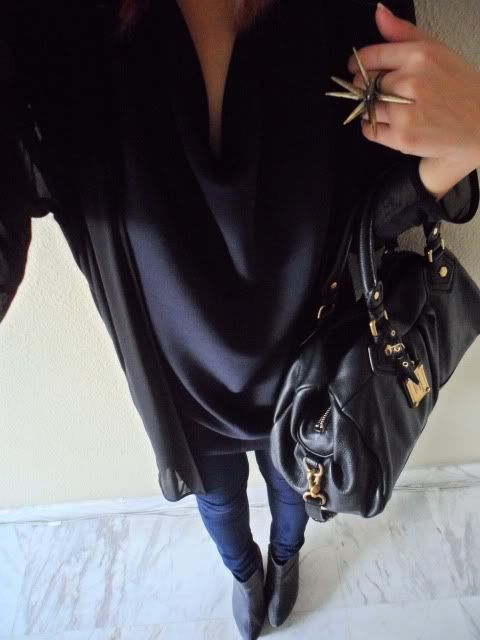 OOTD. Cardigan: Emoda(Hong Kong), Top: Far East, Bottom: Topshop, Bag: Marc By Marc Jacobs, Shoes: Cheap Monday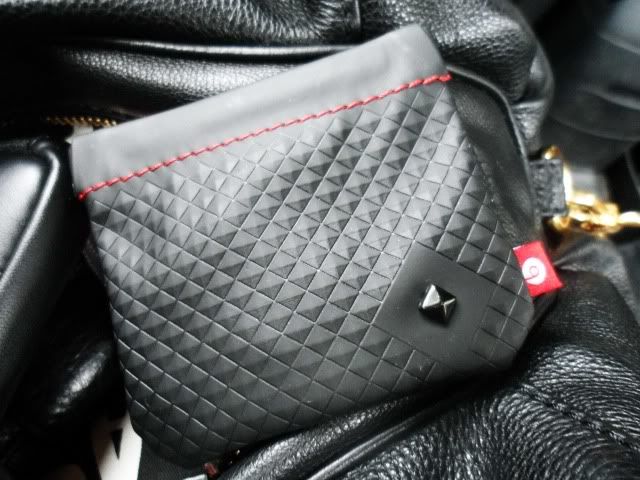 Recently bought a pair of Heartbeats. I know they have been marketed to the point of being annoying but I'm shallow and I like the studs so sue me. Plus it comes with this really pretty pouch. #justified
Lookit that!
Went to wander around this supermarket in search of some juice while waiting for Singyi. Pretty upscale supermarket with brands like Dean & Deluca and all my favourite hard-to-find cereals like Lucky Charms and Reese's. They have prepackaged Iberico ham too! Craaaaazy. I could spend a fortune there.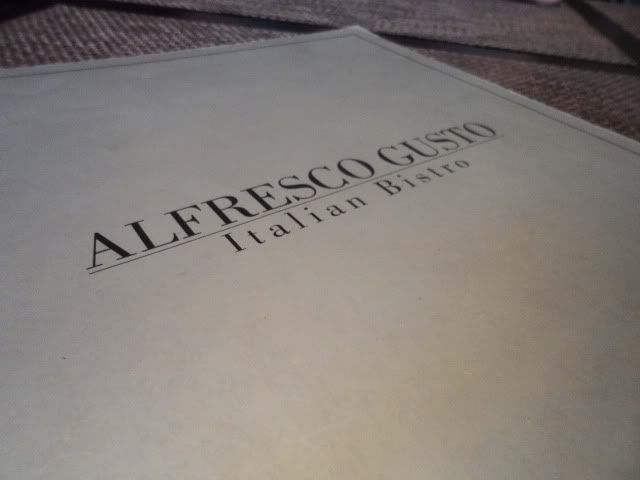 So for lunch we went to 
Alfresco Gusto
, which as you can see from the picture above is an Italian bistro. It's located at 
ION
and is tucked at the pack just opposite Nespresso, a little ways down from Cole Haan.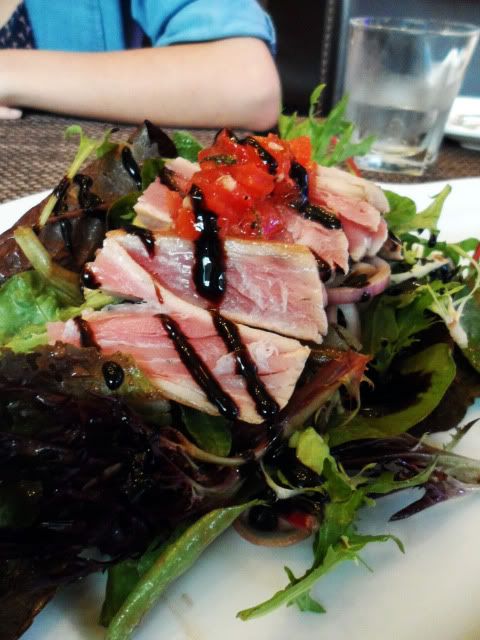 Tuna salad. The tuna had a very metallic taste that was pretty well masked by the balsamic vinegar dressing which in my opinion was a tad bit too heavy on the vinegar. Very sour, had to rest in between bites.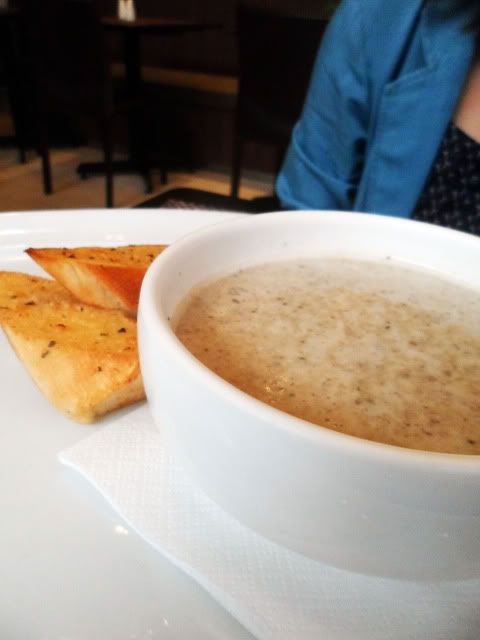 Mushroom soup. I've never been a fan of mushroom soup because I find it boring. I know alot of people are crazy over it, it's just me. It tastes too safe I guess, I like arresting flavour combinations. The soup was alright, pretty standard for mushroom soup.
Pancetta chicken. This was pretty bad. The ham was crazy salty and the chicken really bland. We took like 2 bites of this and pretty much left it untouched.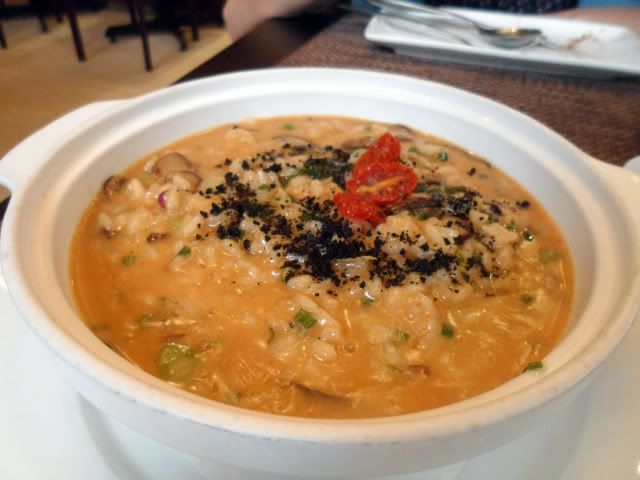 Mushroom risotto. I'm not sure if its standard to use cheese it in, perhaps the parmesan was their variation on the recipe but it was waaaay too 'gelat' for me. The cheese made it extremely salty and as you can see from the 'skin' on top, clearly someone left it to cool for abit too long.
Wouldn't go back again, the food definitely did not justify the prices. Should have gone to the Marmalade Pantry instead.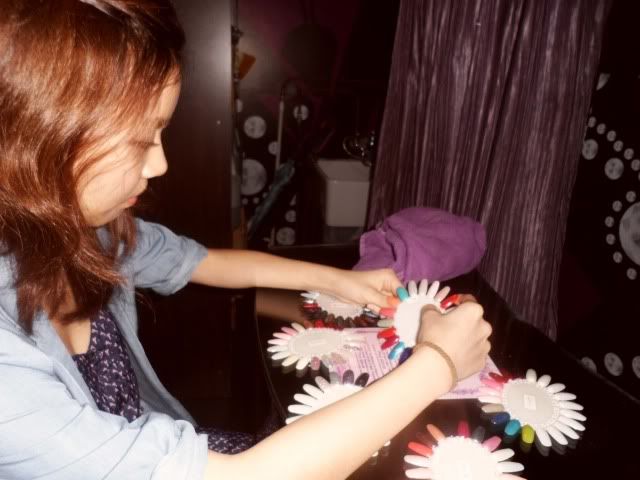 Decided to go for a manicure after. My cuticles were in terrible shape.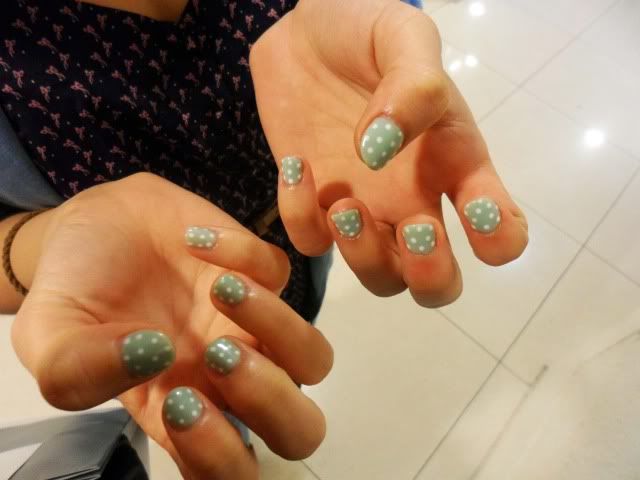 GAAAAAAY~ Decided to try gelish because I am fucking clumsy and ALWAYS chip off my nail polish the next day. (That being said, I just spotted chips already. Clearly they will never invent a nail polish that will stay on my nails.)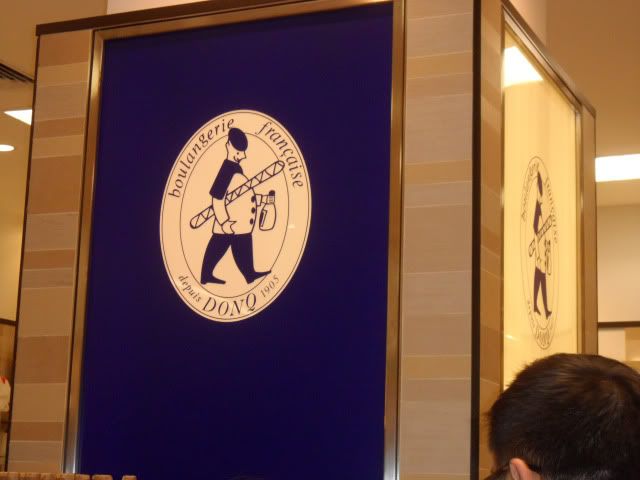 Spotted a new bakery in the basement of
Takashimaya
! Didn't manage to try anything cause we were still full from lunch -god know's why.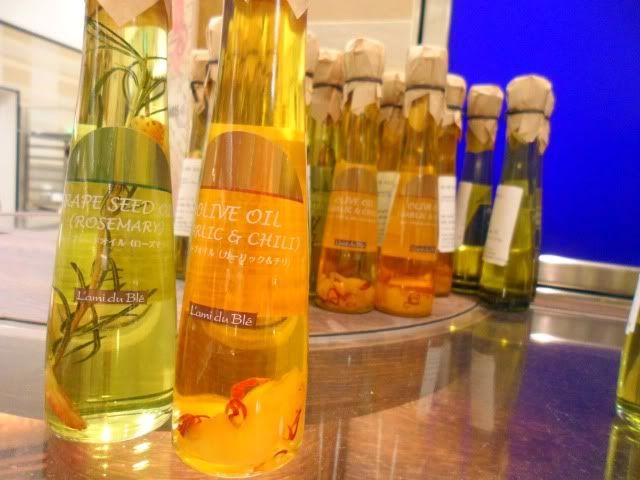 Pineapples make me happy. Heehee. Also, pineapples are a great source of vitamin C and has a flattening effect on your tummy.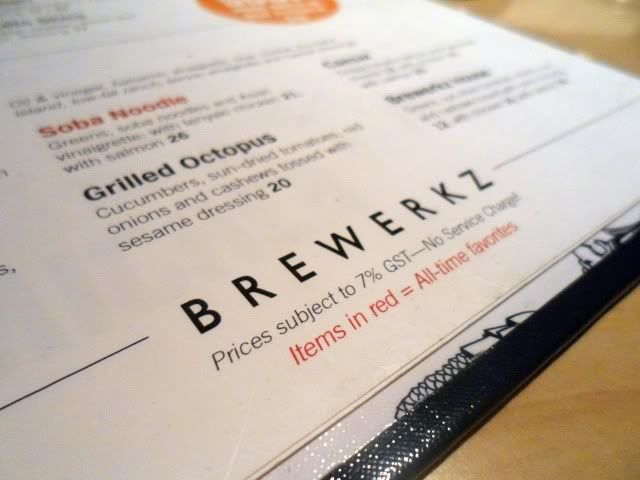 Met the boy after for a late dinner at Brewerkz!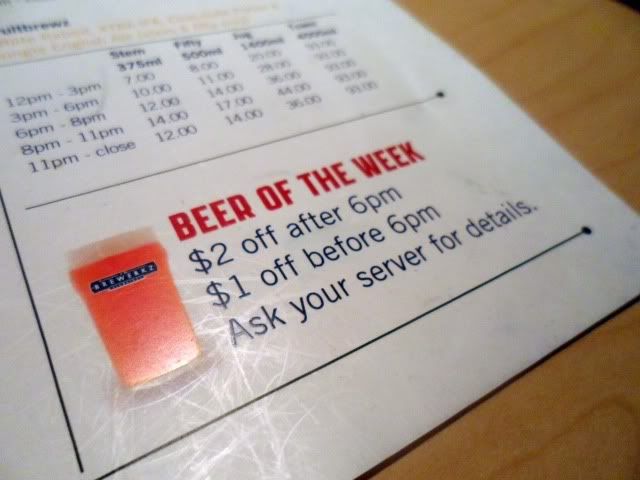 Who could say no?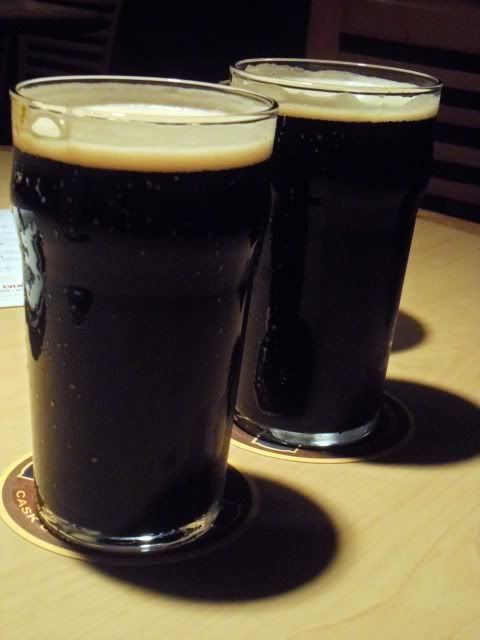 Turns out the beer of the week was the chocolate beer I wanted to try. It was pretty good! Hints of bitter chocolate, and an overall full body. Easy to drink, and i'm more of a pale ale person.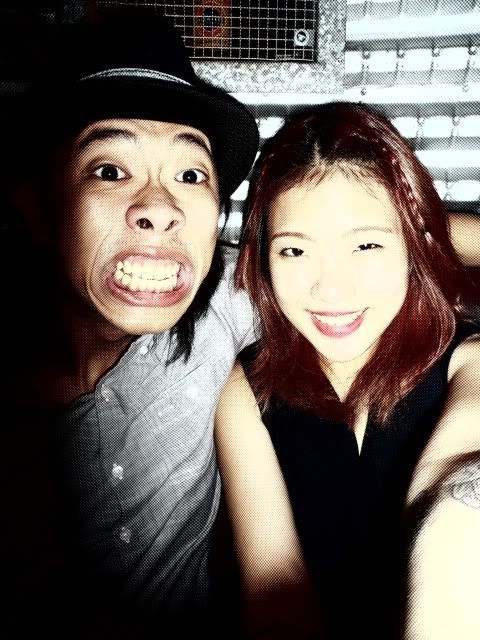 Nothing to say, seriously.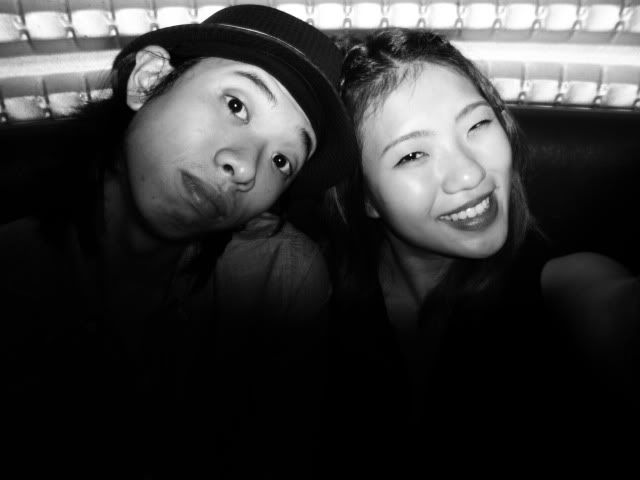 Forced him to camwhore with me cause I get bored waiting for food and there wasn't much people to people watch. His face actually looks normal here. Amazeballs.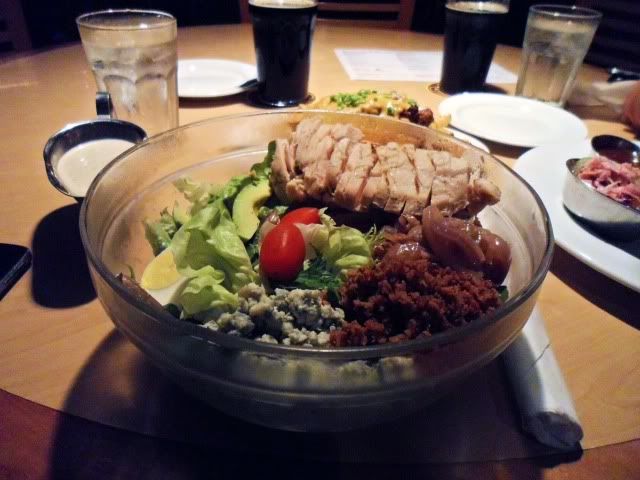 I got the Cobb salad. Portions were hugeeeee! Look at all that bacon bits! You might want to ask them to go easy on the blue cheese if you're not a fan, it got pretty overwhelming at some bites.
Beef chili cheese fries were so good, and tasted good reheated the next day too. I'm on the lookout for a place that serves proper chili, recommendations anyone?
He got the Southern Fried Chicken. Very succulent and I liked the coleslaw that came along as an attempt to healthy-fy the dish lol.
Aite i'm off to go download all my TV series, the newly installed fibre-optic is downloading at crazy speeds and i'm going to take advantage of it while i'm the only one up. xx