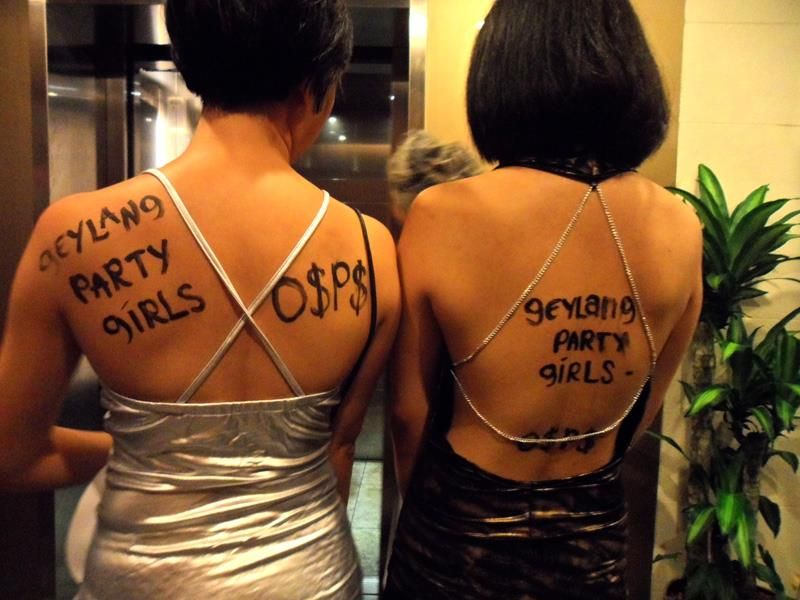 In the spirit of Halloween, and all the slutty connotations that comes to mind with this holiday (read: slutty police officer, slutty Snow White, slutty Cinderella etc), we amped it up and went full-on slut. All for the O$P$ boys and their Geylang Crunk sound, of course.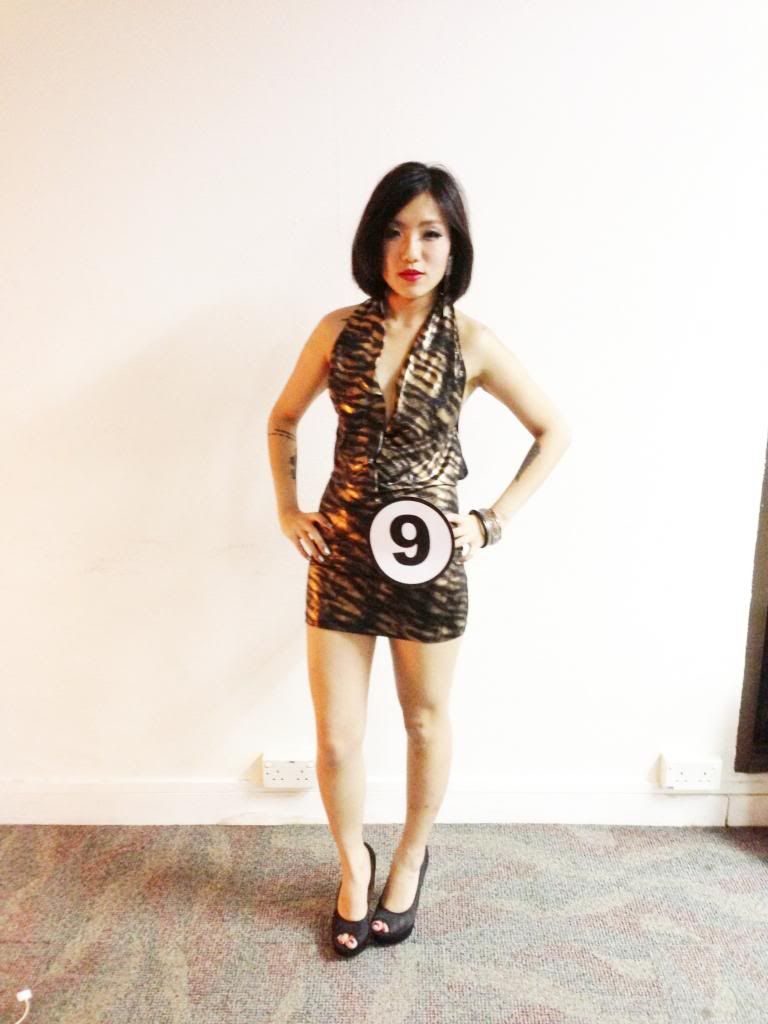 Entire outfit (minus the shoes) proudly purchased from Geylang, so i'm actually a pretty legit streetwalker. It was actually quite fun, going in and picking out the gaudiest dresses available. Hooker clothes shopping is still shopping!
I actually kinda like these falsies. Too bad I have no idea where they've gone since =/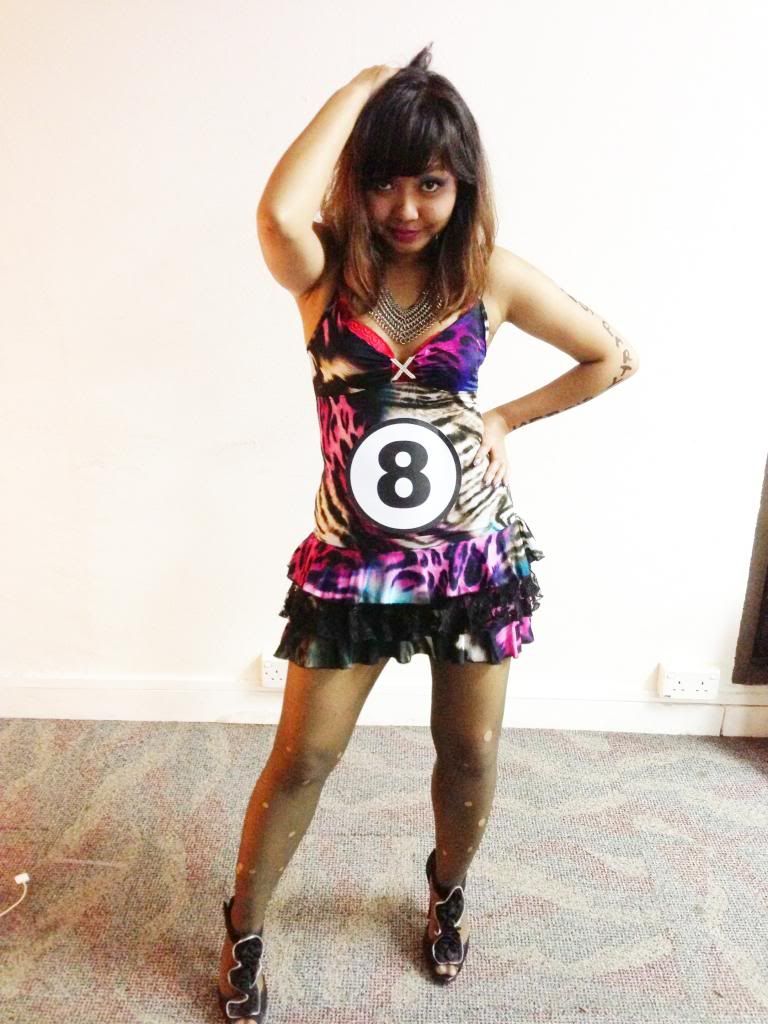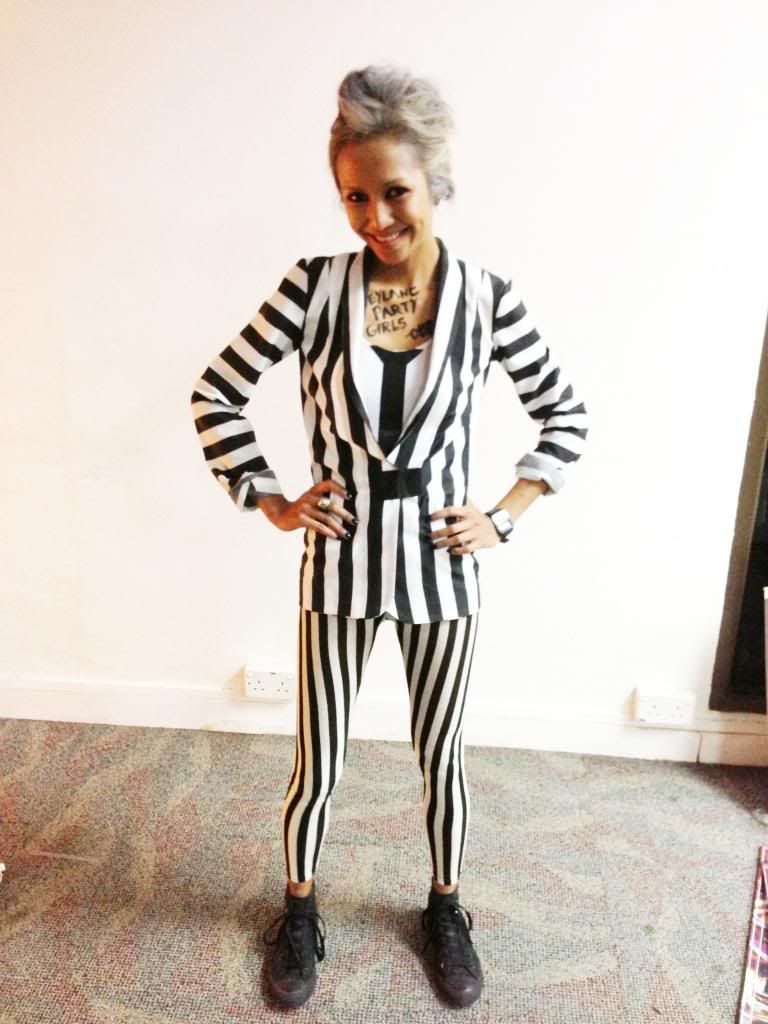 Welcome to Hotel Halloweird! (It's a tragedy really, how our outfits are actually some girls' typical clubbing attire)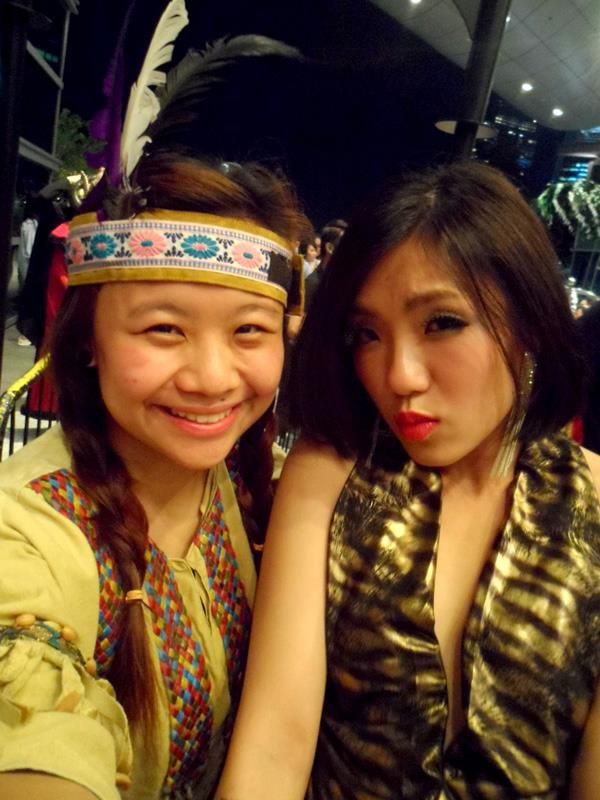 My wholesome Navajo/Pocahontas friend. Some serious contrast going on there.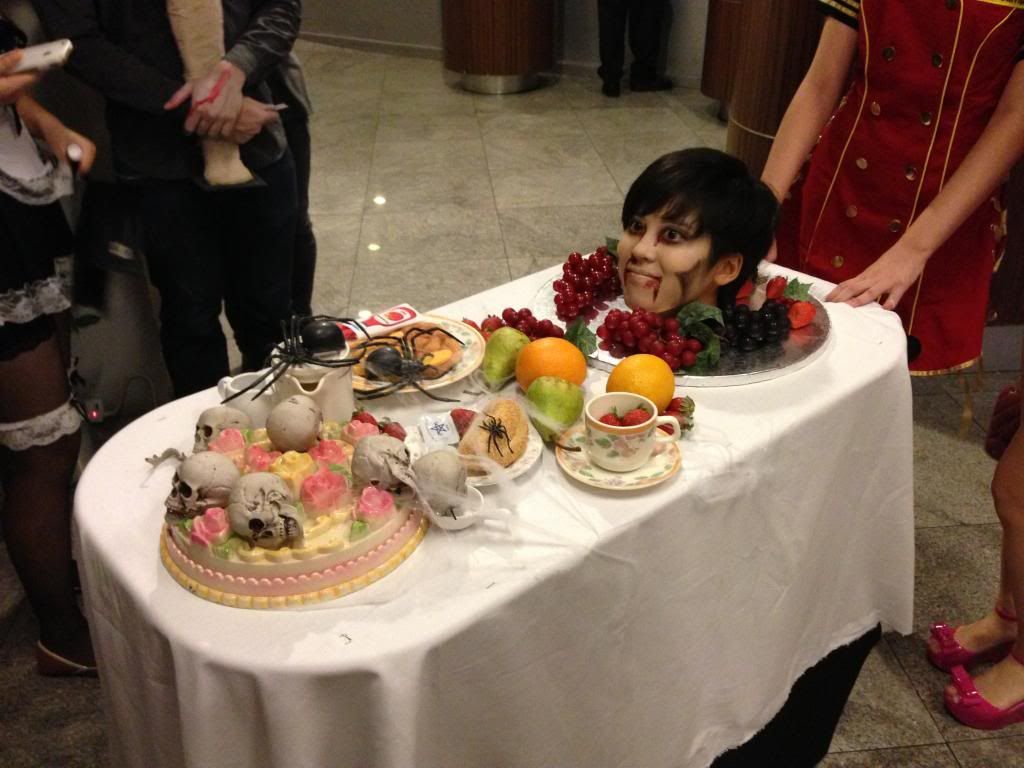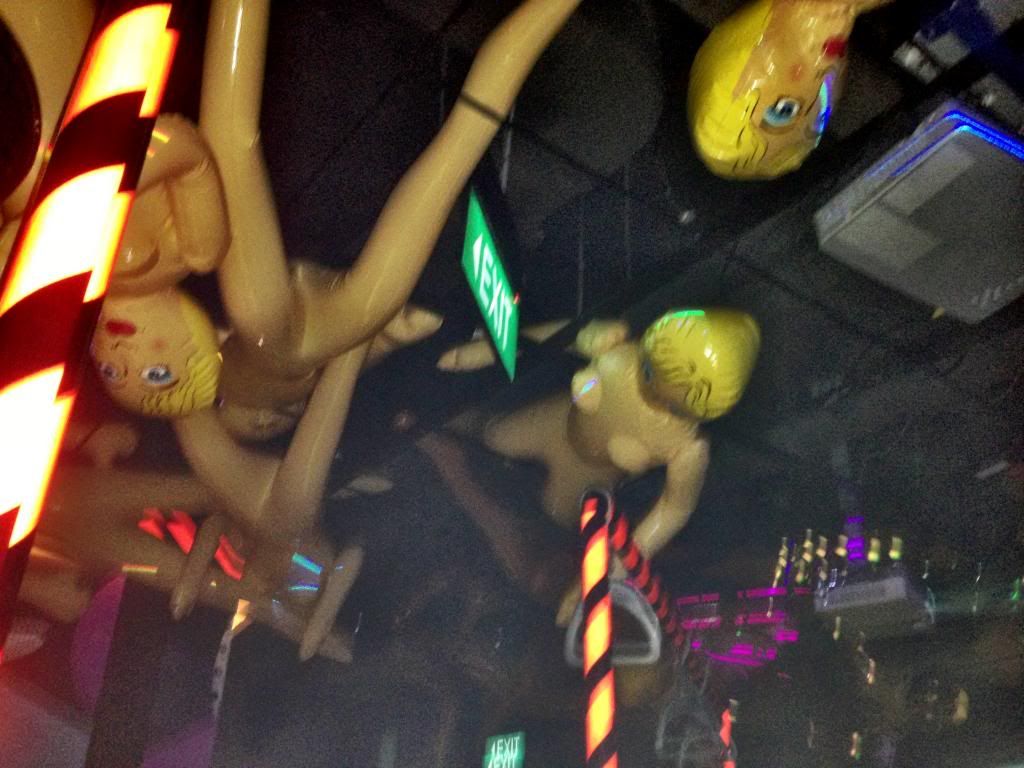 I got a shock when I saw Ben appear from the back room LOL. It took me a while to recognize him haha.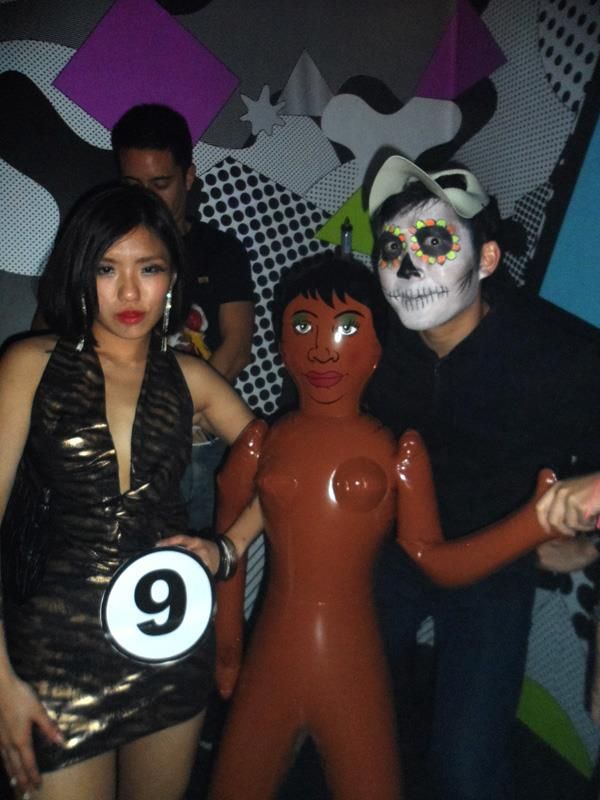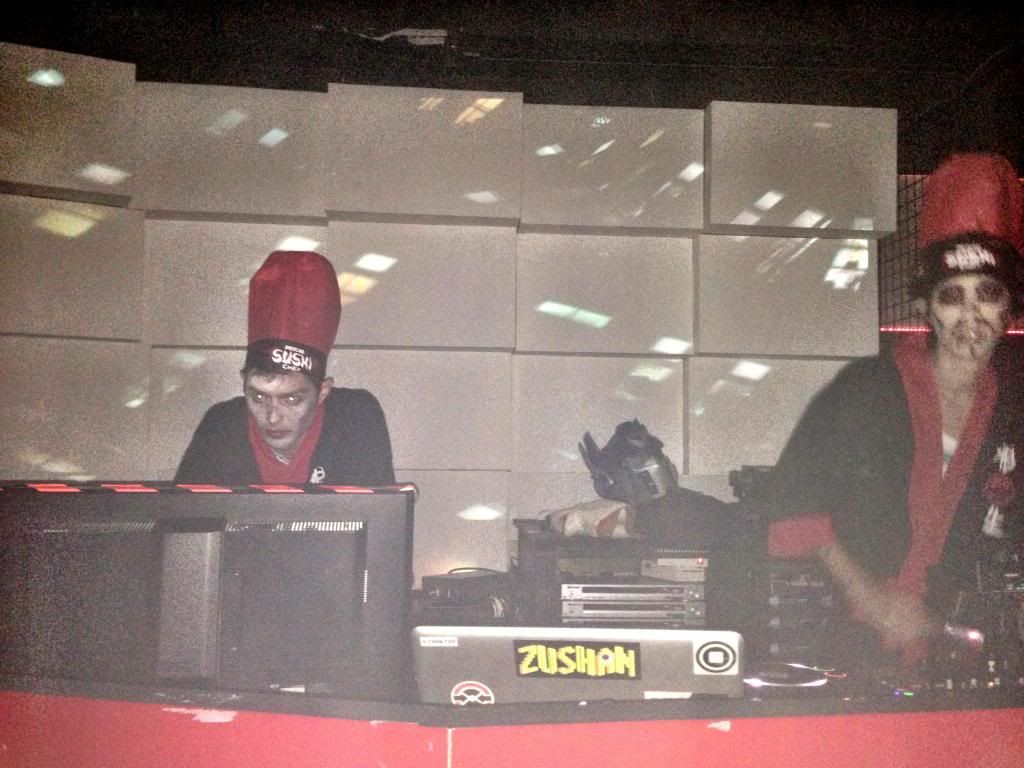 The boys as dead sushi chefs! Love their costumes.
Awesome classmate Kevin and his ridiculously pretty girlfriend. Love the whole couple Japanese theme thing they have going on.
This werewolf came up to me and I was like who are you?! Turns out it was Stanley hahaha. Oh god I love Halloween.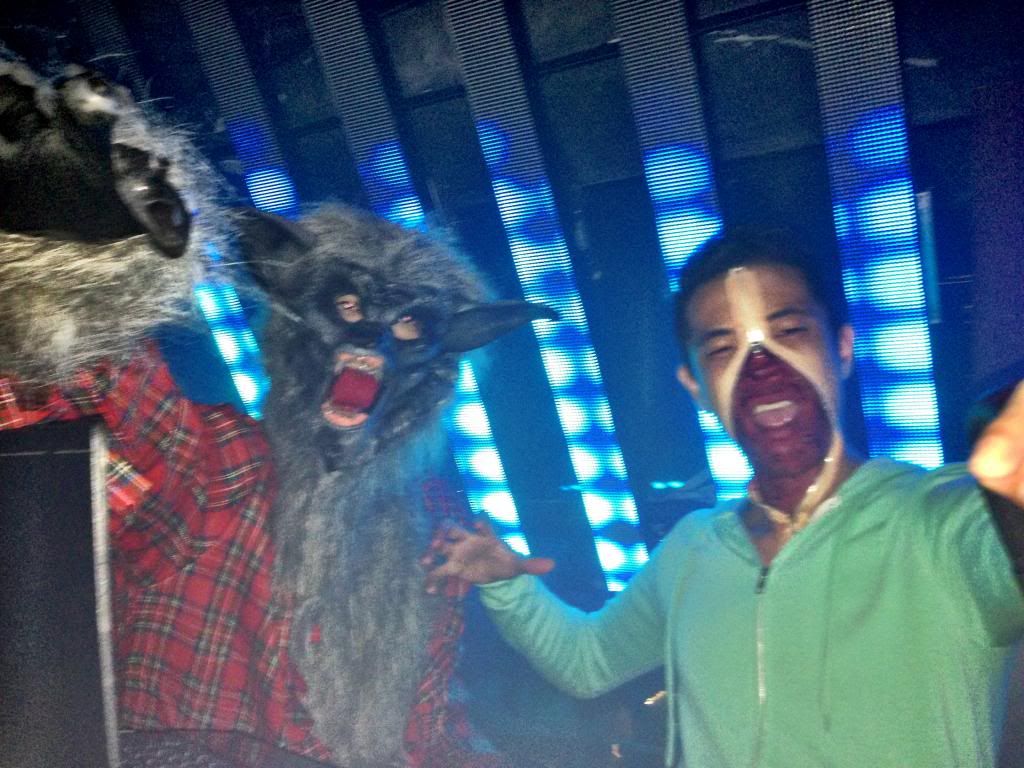 So that was my Halloween! I got wasted, and that is usually a sign of a good night. Much love to Carrie for lugging my drunken ass home hehe.
xx