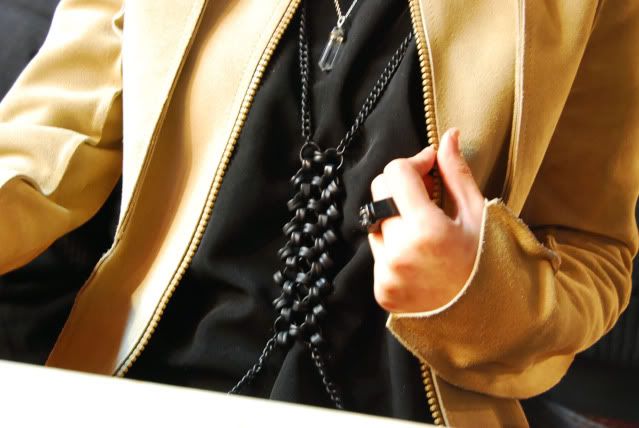 Jacket H&M x MMM Dress Bangkok Shoes Cheap Monday Bag Chanel Necklace Online Harness Topshop
Decided to bring my harness out to play in Hong Kong, and I'm appreciating its awesomeness all over again. I haven't touched it for a year but now I'm really inspired to go dig up the rest I have and start putting them to good use! The one I have on in the photos is actually worn backwards, I just thought it would be a pity to have that part hidden in the jacket all day.
Hot pink leggings (acquired 5 years ago, first time wearing wtf) to keep me warm and to add a little bit of fun to a plain maxi dress.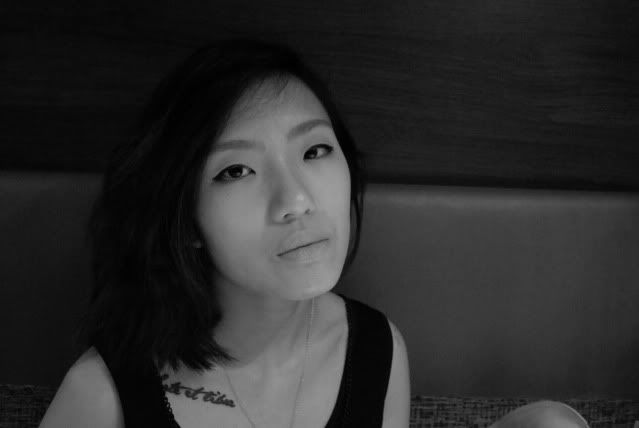 Don't know why I look so grumpy. Probably cause I was hungry.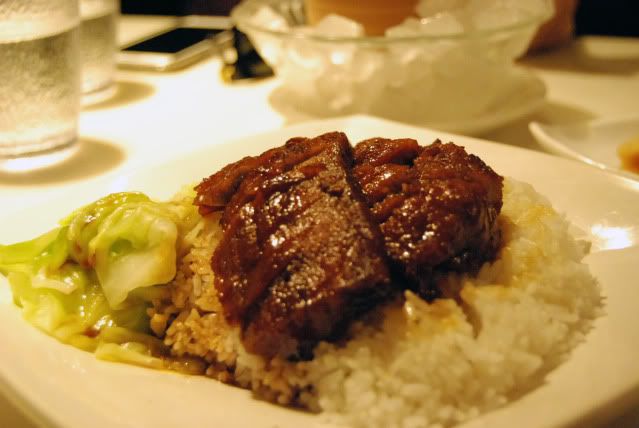 Roasted meats of Hong Kong, I will miss you so, so much.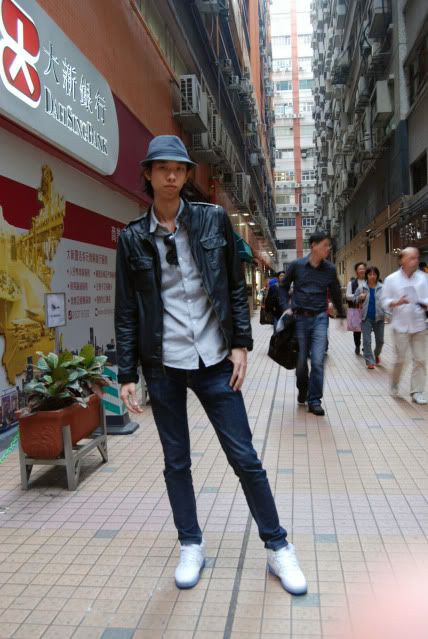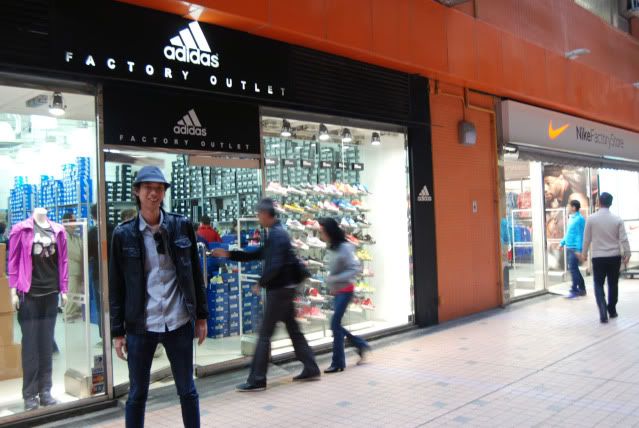 So the first part of the day was to go satisfy Ben's shoe-holic tendencies. We went out to the Adidas and Nike factory outlets in Kwun Tong and Christmas definitely came early for him! He now has two new really sweet pairs of kicks to add to his shoe rotation. He has a ridiculous collection of shoes that rivals
mine
, which is part of the reason why I love him- because he can't tell me not to buy more! <3 And really, a boy who loves shoes as much as I do is a keeper. Now all I have to do is convince him that its the same for bags.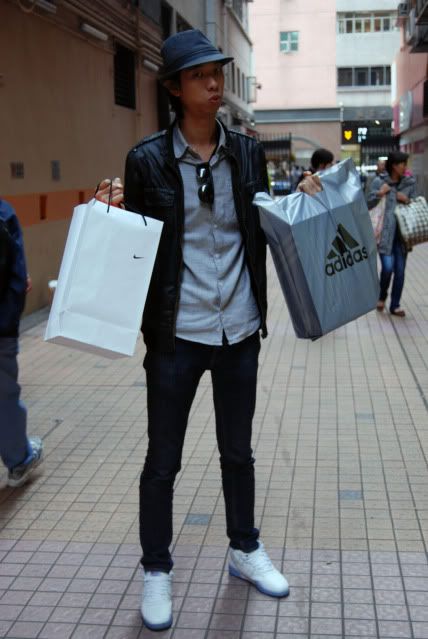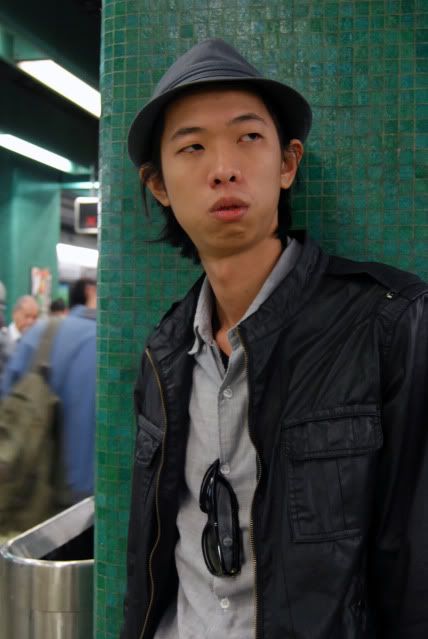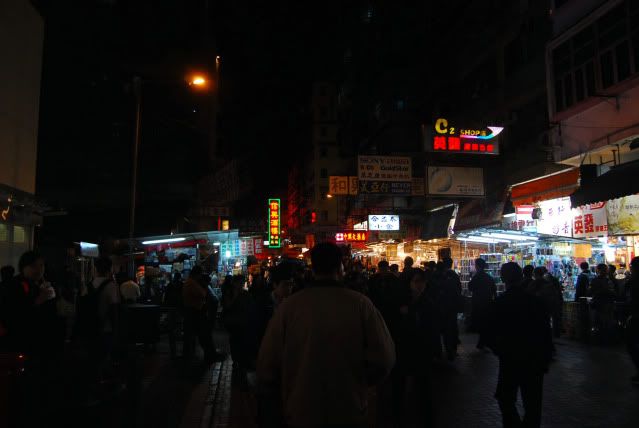 We went to explore Mong Kok afterwards! This is Apliu Street, which is electronics heaven on steroids. They have everything from handphone covers, laser lights to
miles
of LED lights (practically needed sunglasses to walk past these stores). Ben got a really sweet deal on one of his DJ gadgets (something about HKD$480 for something with a headshell..?) but that was really just pure luck! Still, you'll never know what kind of bargains you'll find there because there are so many stores!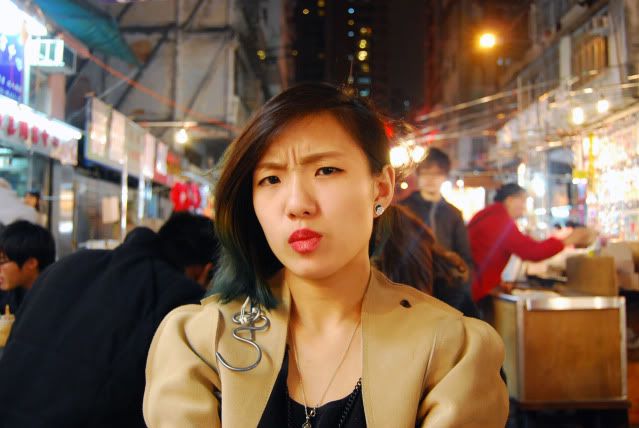 We had dinner at the famous stretch of 
zi char 
stores along Temple Street! Temple street also doubles as a night market selling really random things and if my memory hasn't gone wonky, there are also plenty of authentic
gui ling gao
 (horrible tasting herbal jelly imo) stalls. We ate at this particular one because we were cold and hungry and the food looked good.
THAT CLAYPOT CHICKEN. I always thought nothing would beat eating paella along the beach but digging out burnt rice bits in the cold comes quite close.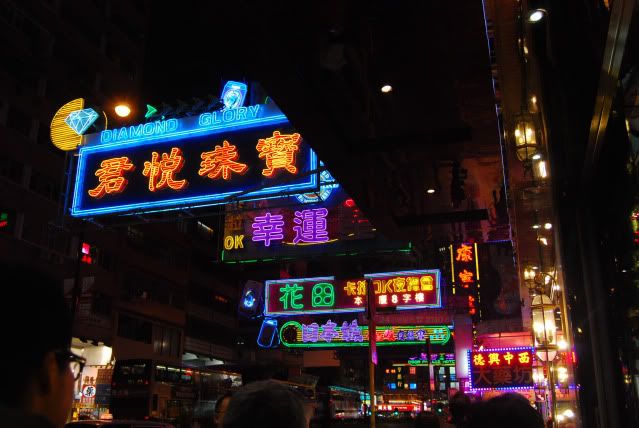 Crazy neon signage that is just so typically Kowloon! I love how bright and obnoxious they are.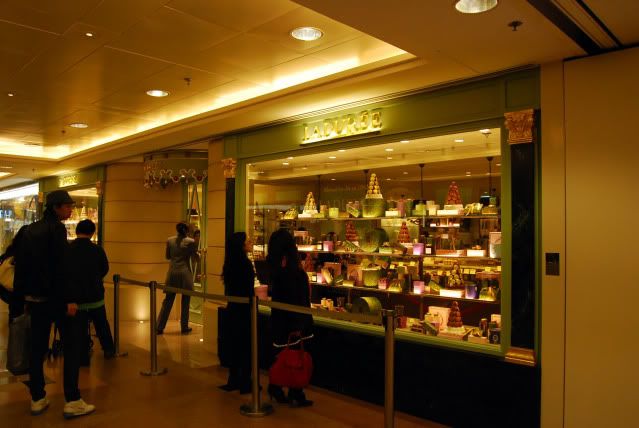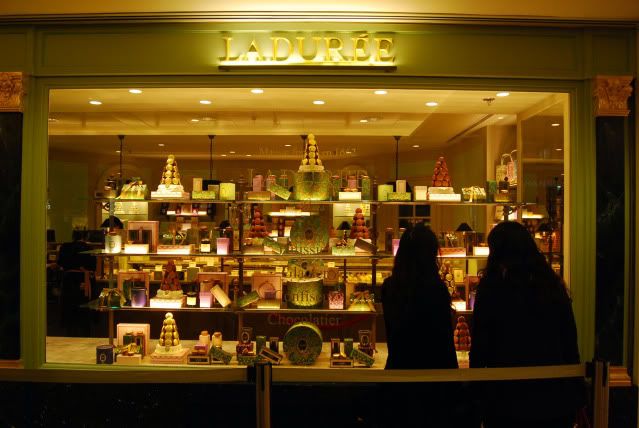 I don't see us going to Europe anytime in the near future, so I was really, really happy when I found out 
Laduree 
opened in Harbour City Mall on the 1st of December! Talk about dumb luck. I've noticed that the whole world has been going/is going to Hong Kong this month, so if you are, drop by! Or you can wait for them to open right here in Singapore, sometime in 2013 I think.
I'm honestly not that big a fan of macaroons, so I'm the first to admit that it's just the romance of eating macaroons I had in Paris that makes it so amazing for me. Speaking of, I really want to go back to Europe again next summer. I saw a picture of the Arc de Triomphe on Instagram earlier and my heart was in so much pain :'(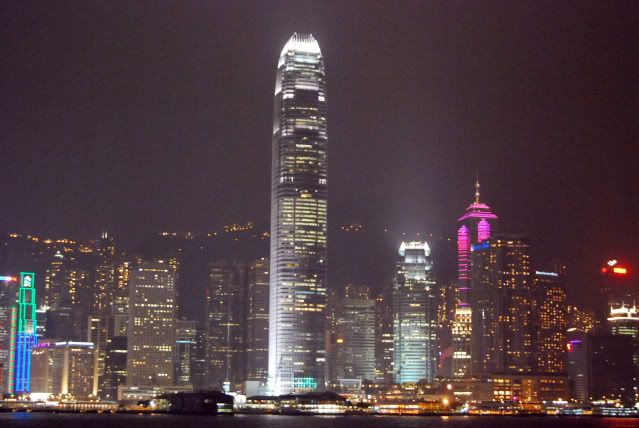 The only reason I go to Kowloon (still prefer shopping in HK) is really to gawk at Hong Kong's skyline on the Star Ferry! Its crazy convenient to travel around, there's the MTR, trams, buses, light buses and not to mention really cheap taxis, and you can get to Kowloon via MTR but the Star Ferry is a must for me. Especially in the winter!
I haven't worn a pair of sneakers in 
years 
but these have my stamp of approval! Really great grabs too, they were roughly SGD$70 a pair, which according to Ben is cheap because they retail for SGD$100+ here! Plus they MIGHT have some styles that you can't find here at home.
xx