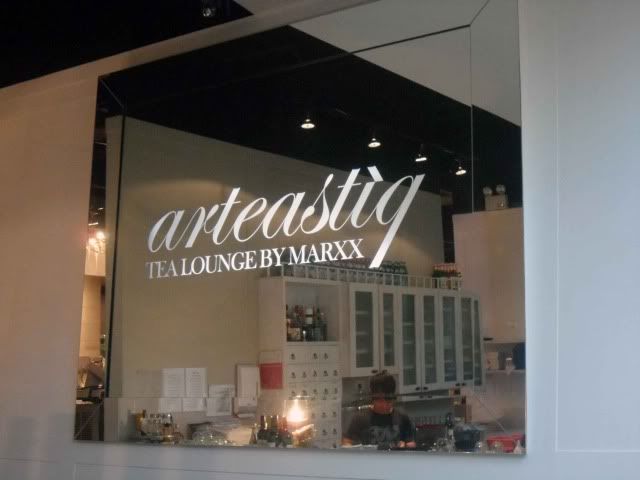 I'm not a hardcore tea sipper like the boy, but I never say no to 
arteastiq
!
arteastiq#04-14/15Mandarin Gallery 
Idk what the bike has to do with the place but it really does lend a touch of whimsy, doesn't it!
The inside is sooooo pretty! I'm not usually a sucker for girly decor but I j'adore the jewel toned upholstery.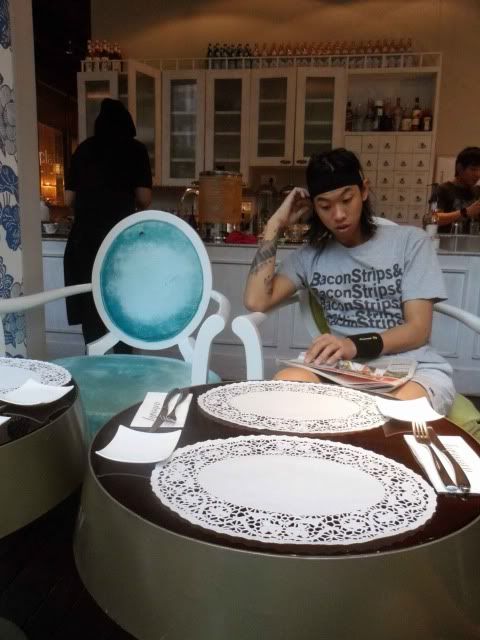 Menu nicely laid out but I don't like how they spam italics for all the text.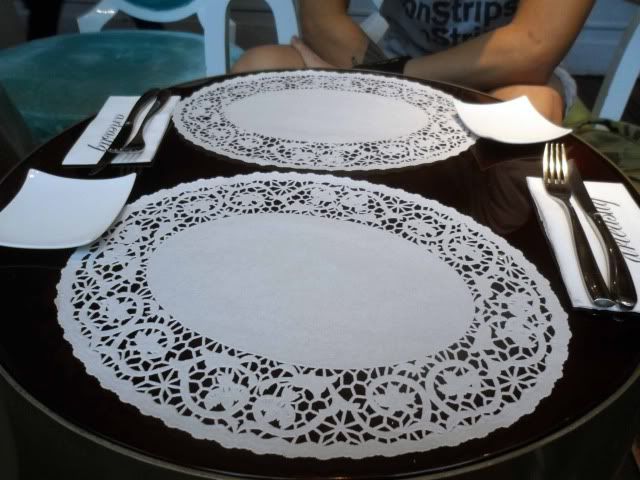 Die cut paper place mats! So pretty la haha.
So i'm guessing it's pretty evident from it's name that this place specializes in tea. It's not quite as hardcore as 
TWG 
but arteastiq shines in its own way. For example, 100 points for the presentation can! And another 1000 points for the biscuit covered in powder sugar. I saw a whole box of it on the counter and was tempted to steal it on the way out. Oh yeah, the tea is 
lychee iced tea
, and there are 2 fat lychees inside too. Very refreshing and absolutely 
perfect 
for the crap weather we've been having lately.
Got a salad too cause this was after gym and I was starving. Their salads are all called "The ______ Geisha". I can't remember which this is but it's obviously the one with the smoked salmon. They offer it with balsamic vinaigrette or Japanese dressing. The salad is alright, pretty standard. I was super annoyed with it though. The presentation is wonderful and all that but when you try digging salad out, it WILL fall over the place and piss you off.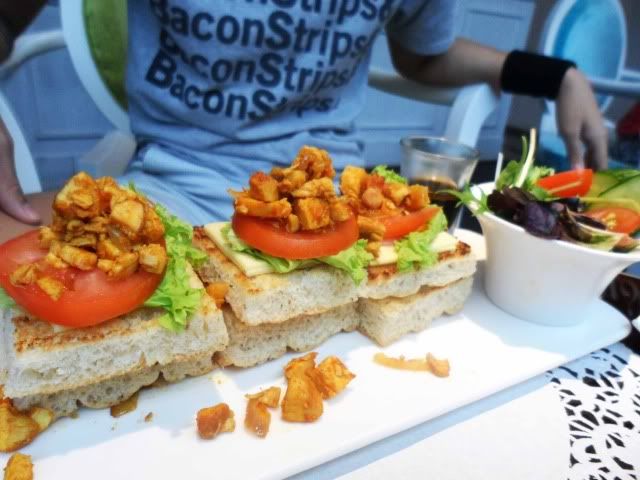 The boy got a summer chicken sandwich. Oh yeah, arteastiq does amazing sandwiches! The last time I was here I had a turkey, brie and cranberry sandwich and it was so good! I tried a bite of this and immediately wished I could eat carbs all the time. SIGH. The chicken has heat to it without being too spicy and the ciabatta bread was warm and aromatic. Perfect for a light lunch or tea!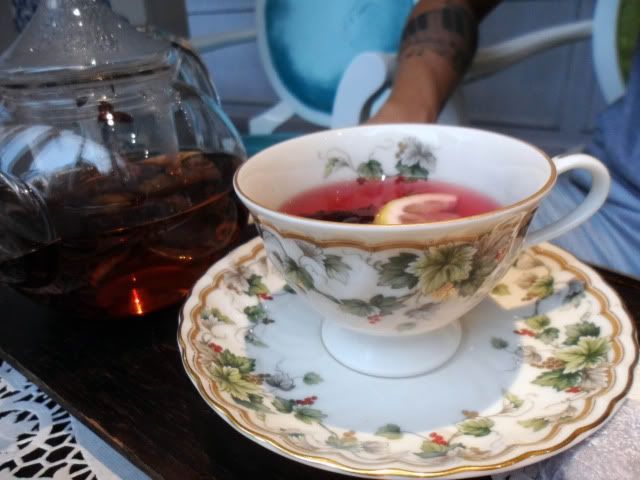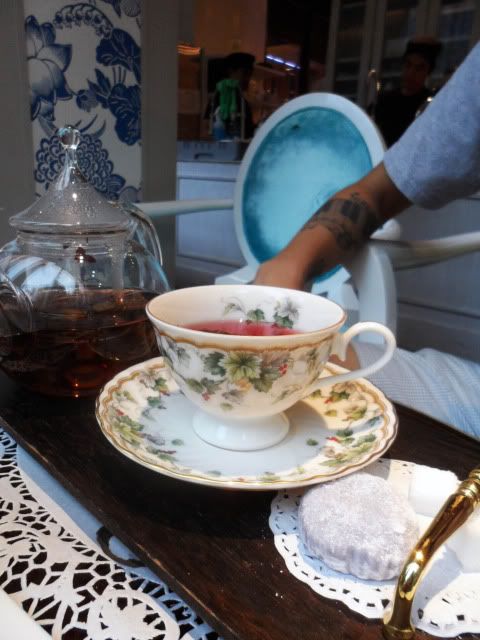 He ordered the
hawaiian hibiscus tea
. Slightly tangy but you can really taste the floral hints. Plus it comes in this really pretty teacup in this beautiful shade of pink!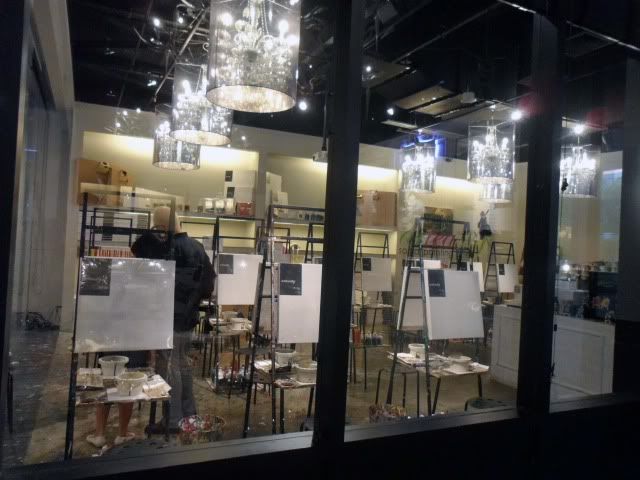 There's also an art space just on your left when you enter. Saw someone in there painting. I think it's a great idea if you've got nothing to do during afternoons. Come here, have some tea and then dabble on the canvas a little. Perfect afternoon! I'm not sure how it works, like the fees and all so yeah just drop them call!
The only issue I have with the place is that the service isn't always great. The first time I went, it was post gym and I really, really can't be fucked to dress up nicely after gym unless i'm going somewhere specific. Result? We ended up getting ignored 70% of the time and they got our order wrong. The second time was slightly better, but I think that's because my friend insisted on wearing shades indoors and they probably thought he was someone important lol. This visit was alright too, although we weren't really led to a table, more like a chuck of someone's chin to the nearest available table. Well excuse me for not being decked out head to toe in Chanel.
(I'll still go back though, really love the lychee tea and the sandwiches!)