We managed to squeeze in one last meal before Kel left Singapore at 
Ah Loy Thai
Restaurant! 
Ah Loy has some of the best Thai food in Singapore with prices that don't break the bank. It's not hard to get good ______ food in Singapore- especially if you're willing to pay for it but places that serve good food at decent prices are few and far between. Glad I got to know about this place, so at least when i'm missing the incredible Thai food in Phuket (
here
and
here
), there's a little Ah Loy to tide me over until the next trip!
Ah Loy Thai Restaurant
100 Beach Road, Shaw Tower
#01-39/40
The menu is quite extensive. You place your orders by checking off the items you want, and then paying at the cashier. These are a few MUST ORDER dishes. Getting hungry looking at the photos now D: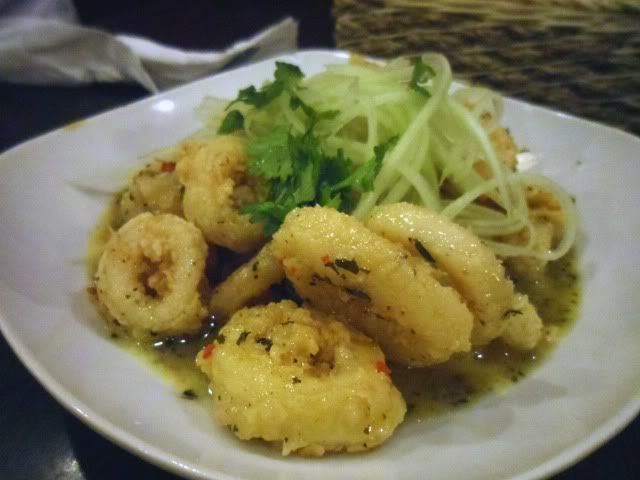 Butter calamari. I don't eat calamari but I tried the sauce and dear god, it was soooo rich.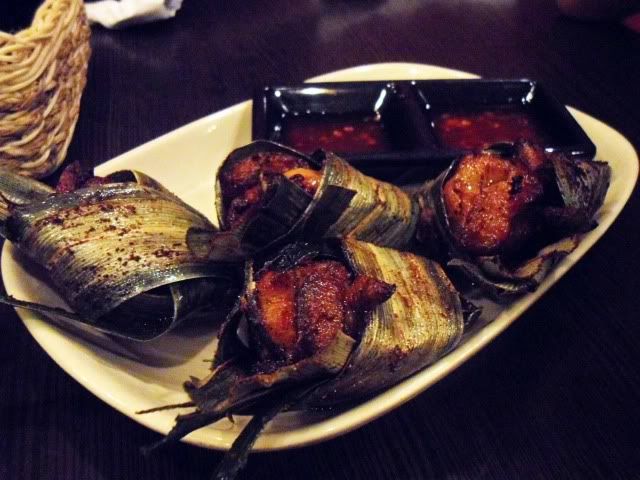 Pandan chicken! You HAVE to order this. The chicken was very juicy and tender, and the sweet chili sauce that came with it complimented the succulent meat beautifully. One of my favourites!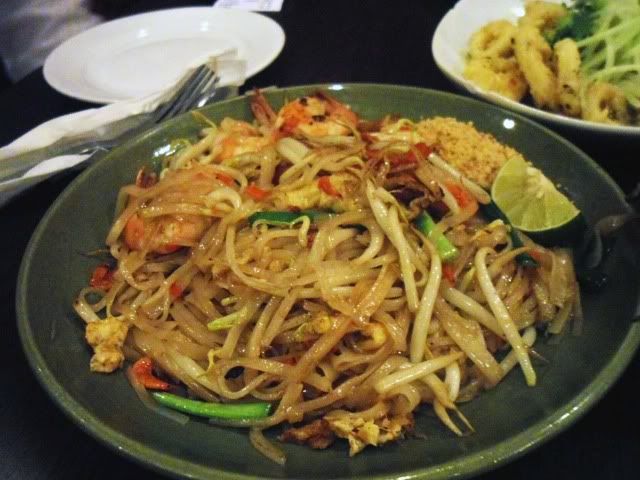 Pad thai. I have yet to find pad thai that can rival the one I had at Patong Seafood, but this one comes pretty close. Texture of the noodles was just chewy and springy enough, and it was flavoured well. My only beef with it is that the noodles were a touch too dry? Like, when you try to take a small portion for yourself, the noodles on your fork will cling on to the rest on the plate like Jack and Rose during the final moments on the Titanic. A touch of oil would have helped imo.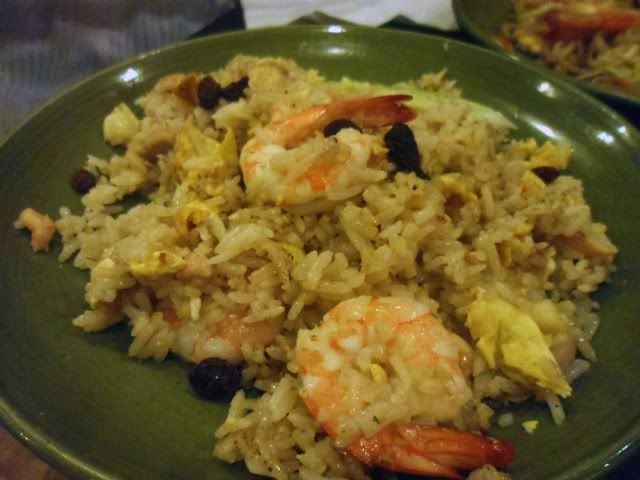 Pineapple fried rice. This was alright, and I was disappointed they didn't serve it in a half pineapple. The flavour was quite mild actually. You know how fried rice should have that intense kick? This one didn't.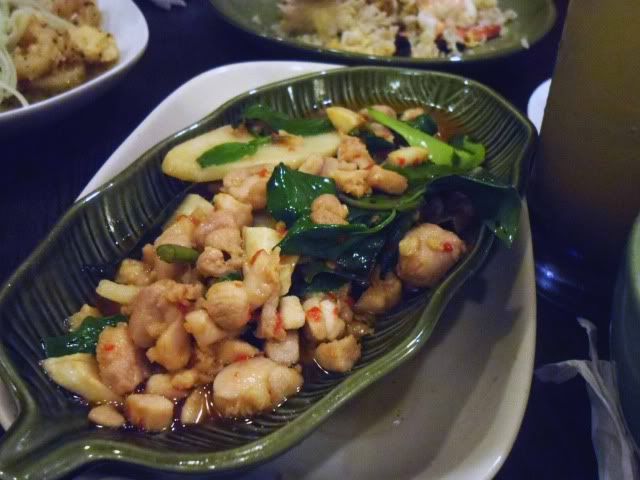 Stirfried minced chicken with basil. Usually we'd get beef or pork, but we ordered another pork dish (that was not available). This is good! The basil was a little overwhelming but I like basil so I was ok with that but my friends were saying that there was too much basil. It's quite spicy too.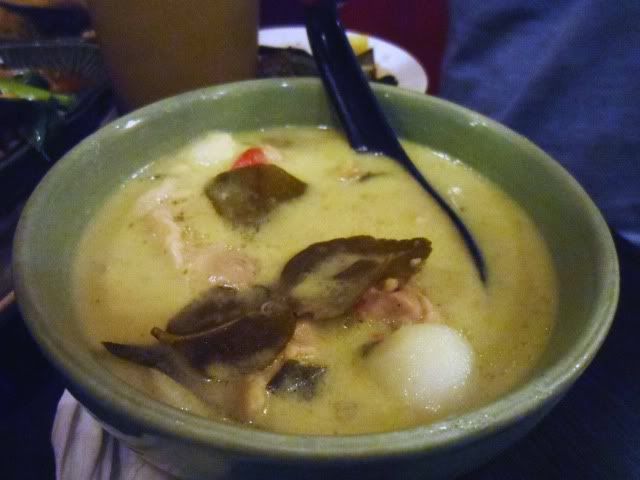 Very smooth and rich with coconut-y goodness! Green curry with chicken chunks. I love green curry and I really liked this!
It ain't Thai food without Tom Yum soup!
Something more neutral in taste to balance out all the other intense flavours- mango chicken. I really like the way they fried the chicken and the awesome mango sauce. Must order!
Another thing, the food came really fast and the dishes that had seafood in them were literally awash with prawns. THEY ARE SO GENEROUS WITH PRAWNS MAN. I don't take seafood, but if I did i'd be damn happy? Prawnfest ttm.
I'd highly recommend that you make reservations if you're intending to go, although when I tried, no one picked up the phone. Either that or go early! When we left at around 6.30pm, the queue was
insane. 
Singaporeans seem to like queueing, idk why.