Anyone who knows me, knows the sun and I have a very unstable relationship, falling on the side of hate on the love-hate spectrum most of the time. And yet... I went to Sentosa this week. Sigh the things I do for my friends.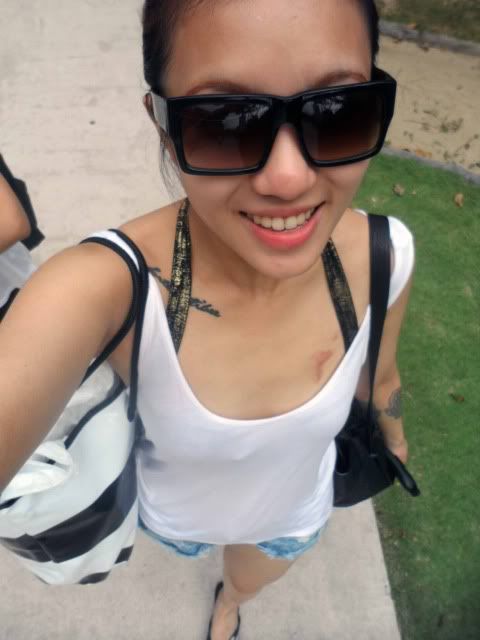 Don't really have a proper picture but I love this gold bikini I got from Spain. Damn obnoxious and loud haha.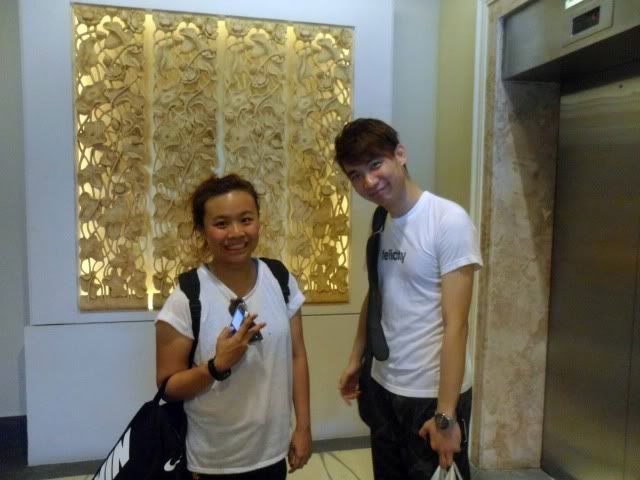 So we trekked from one end of Siloso beach to the other looking for volleyball courts anddddd the public ones were all taken. We found an empty one but we were told it was reserved for hotel guests only. So... we kinda just booked a room (/_\). Don't judge. Turned out it was a really good idea because we had somewhere to shower and clean up before dinner. The public bathrooms were jammed packed cause of some school's team building day.
The private volleyball court/beach. Sounds really spoilt and gross I know but, it was wonderful.
We met up at Vivo before to get a volleyball but we ended up getting floats too LOL.
"MAI FLOAT. MINE!"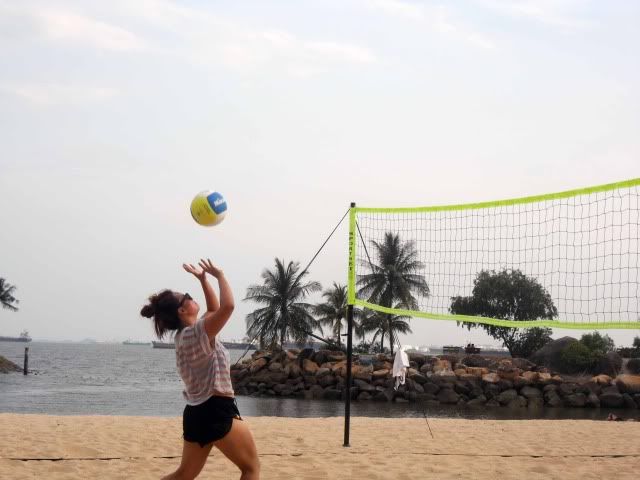 Wah seh this Carrie Wong. Sporty max. Check out those muscles.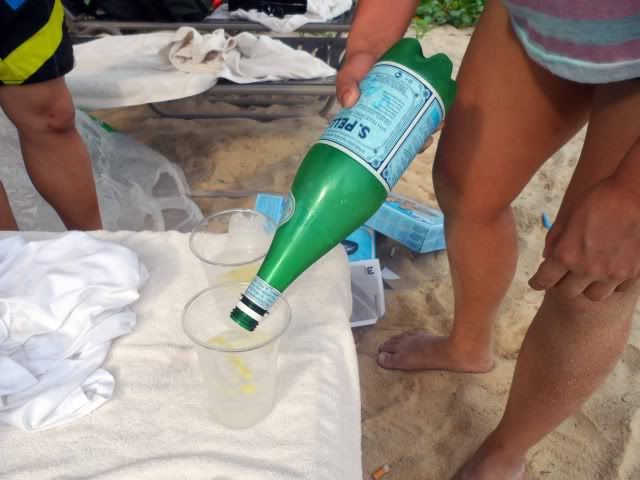 Awesome thing about being a hotel guest is that the pool/bar was just next to the court so it was super convenient buying drinks hehe.
Hotel lobby! This is the 
Shangri-La's Rasa Sentosa Resort.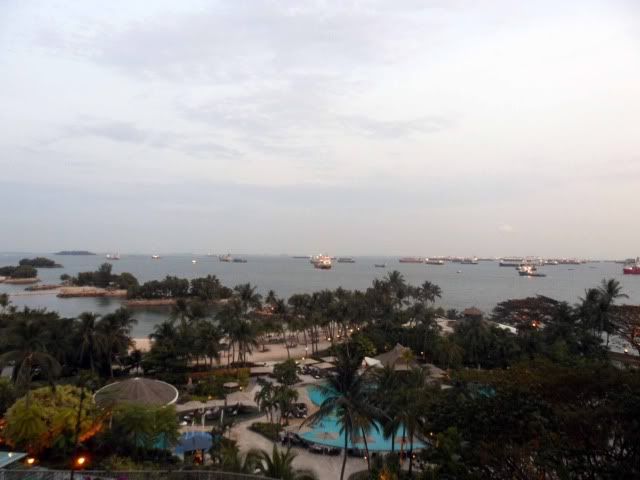 View from our room's floor.
Yeah that's me makeup-less. I think I look at least 5 years younger.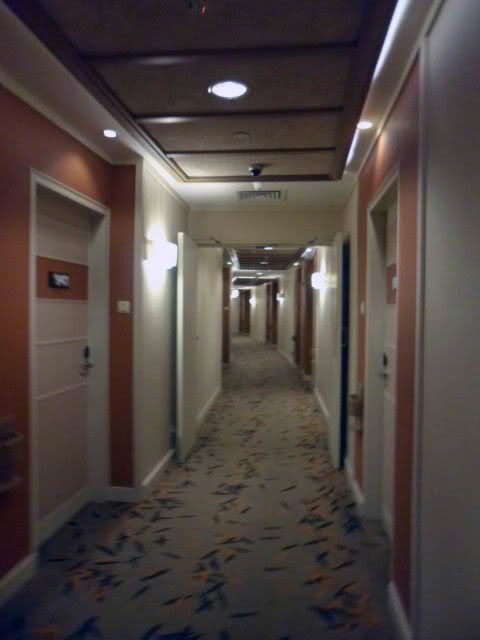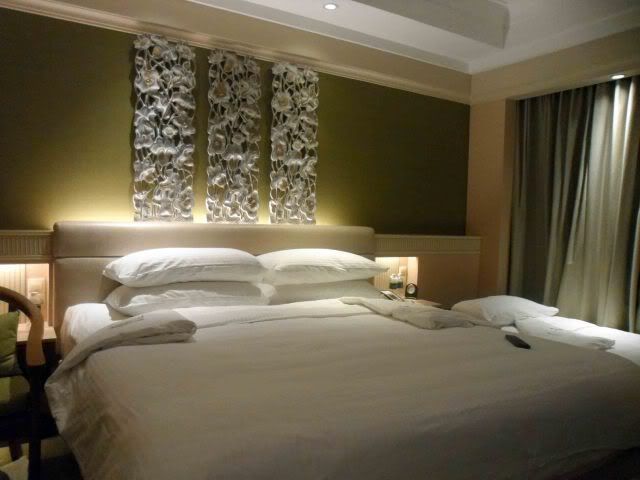 The room! The king sized bed was hugeeeee and there was a balcony! Not bad this room, can consider it for the next staycation! It's pretty pricey though, SGD$400 per night. Thank god there were four of us willing to split the cost.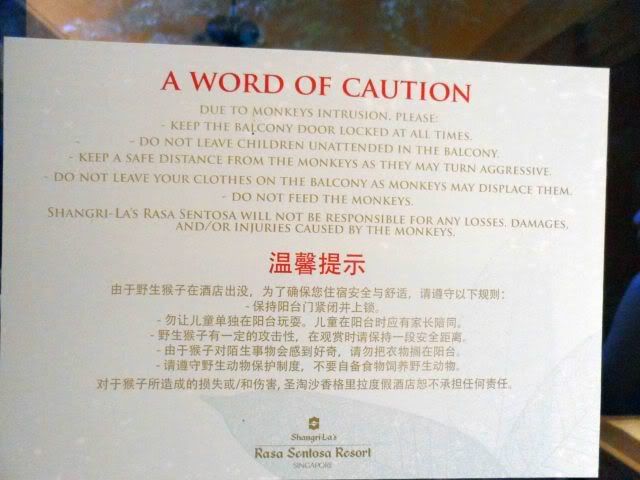 Found this damn funny lol.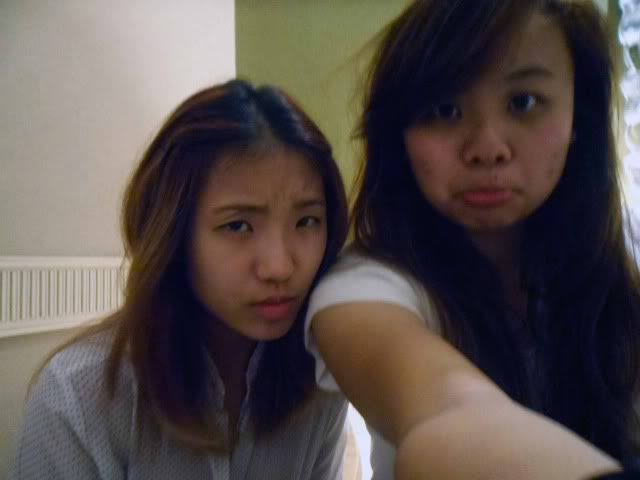 Waiting for the boys to hurry up and shower. This is our hungry faces D:
On a completely random note that's totally unrelated to this post, I got my hair done yesterday! Love what the guy did to my hair, especially the way he cut it. All the dried fucked up bleached parts from when I went blonde are gone so now my hair is relatively healthy! Happy max haha. The salon is on the 5th floor of Far East Plaza, in case anyone is interested. The guy who did my hair is called Kim and he was super patient with me even though I took 
ages 
to decide on a colour and asked 53457342 questions that probably seemed stupid to him.
Formula Cut
#05-86
Far East Plaza
TGIF! xx