Here's a backdated entry of my trip to Hong Kong a week or so ago!
This is my 3rd time terrorizing that awesome country with my presence, exclaiming from time to time how much I love the city's raw feel, the food, the shopping and the weather (in winter). There's just something about Hong Kong that makes me feel as though i'm going home every time I visit. Ironically I did not feel this way in Taiwan and i'm supposed to be part Taiwanese.
WARNING: MAJOR PICTURE SPAM 
Her with her crazy oversized luggage for a 3day getaway! 6am at the airport does not make for a happy Carrie.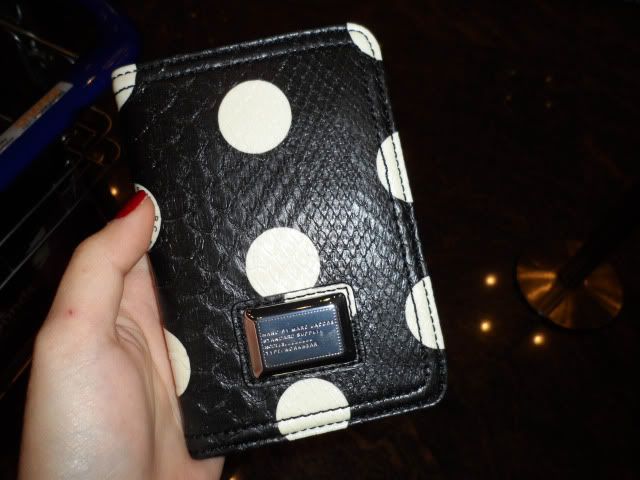 My fucking ridiculously flamboyant passport case makes its debut.
Oh Marc, the things you do to me~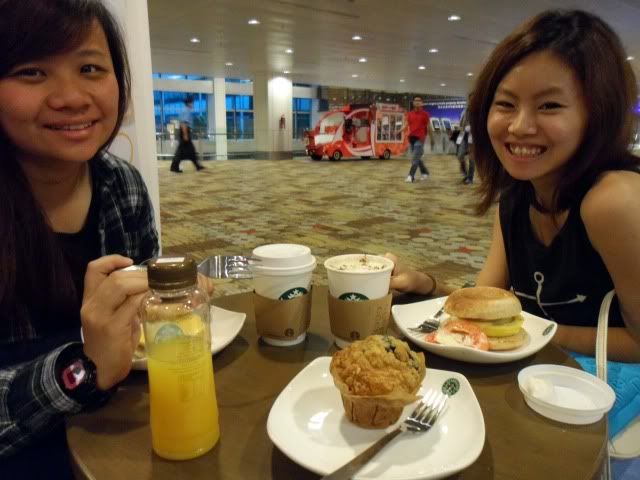 Breakfast! Wanted to go to Ya Kun but it was closed for renovations >:(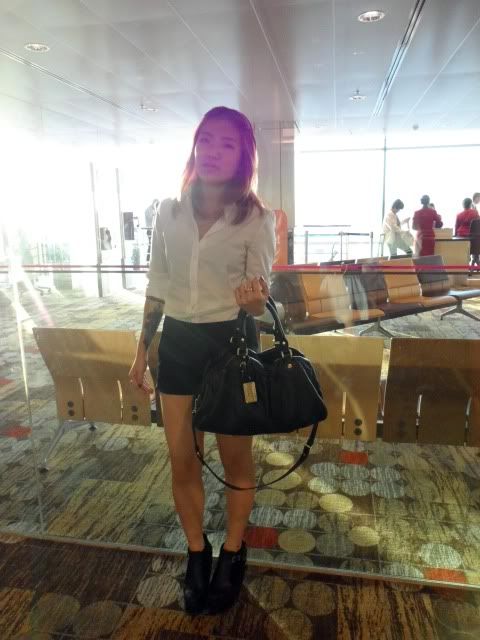 My OOTD: Top: Club Monaco, Shorts: Zara, Shoes: Online, Bag: Marc by Marc Jacobs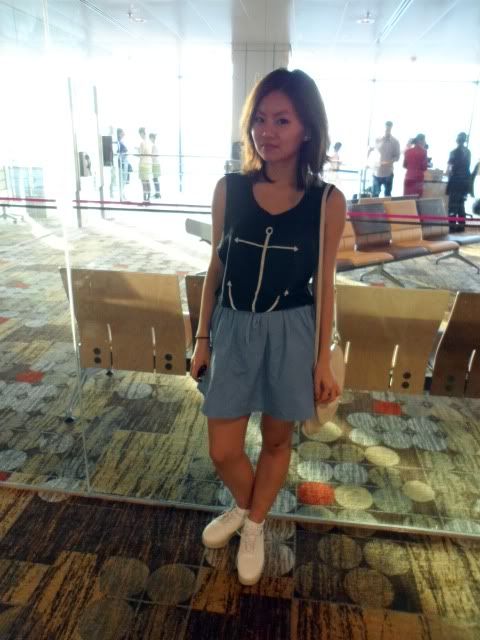 Loving her outfit! So perfect for the summer.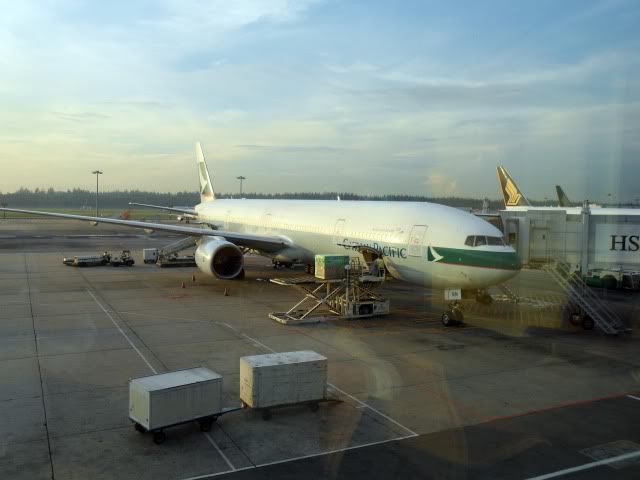 After countless budget airlines, I was really happy to be flying a proper airline.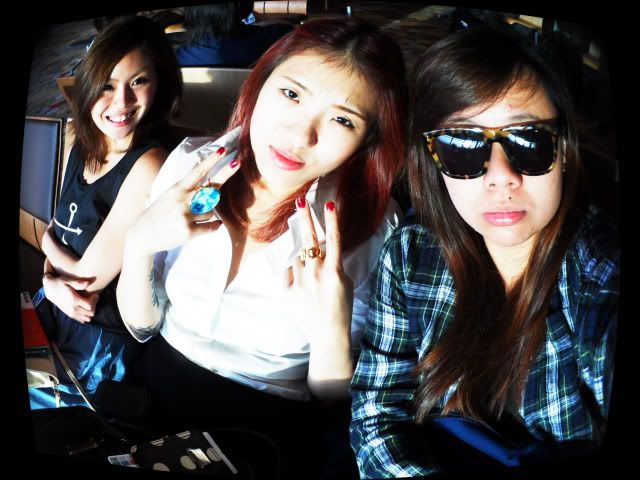 Waiting to board + camera + 3 girls = Camwhore. And you said I was bad at math. Pft.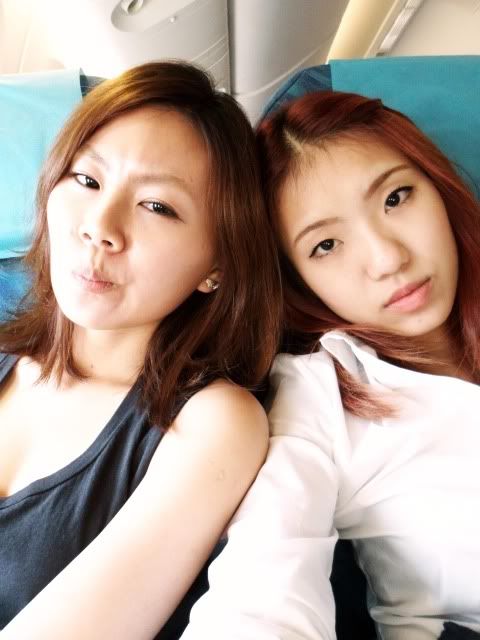 The low calorie breakfast. Guys, this was really quite terrible and I wholeheartedly advice against picking this as a meal option. The only upside was that it was served before everyone else.
Our cabbie had 4 phones, super kuazhang max man. Either he's some super bigshot HK mafia boss who drives in his free time or he's one hell of a serial cheater.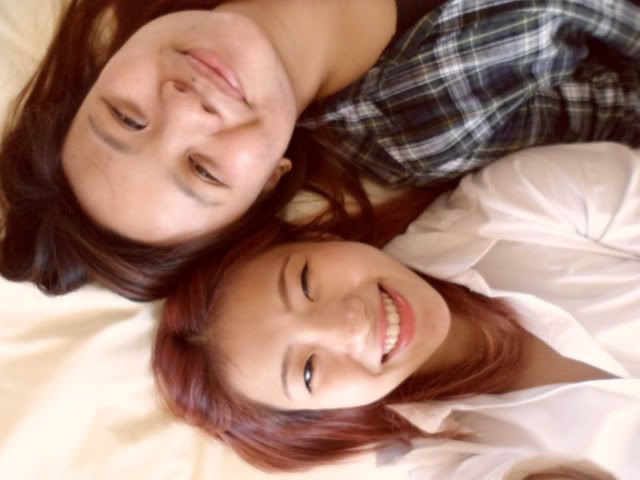 In the hotel room feeling destroyed after the plane ride. Too lazy to get up to camwhore properly.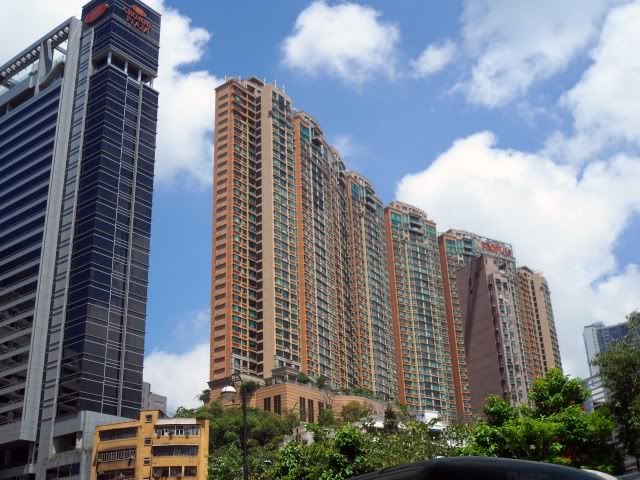 Really, really love the juxtaposition between new and old.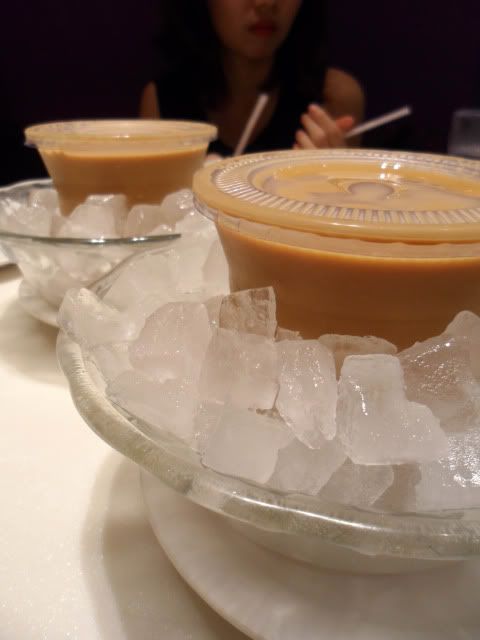 The correct way to serve someone milk tea! Ice on the outside so it doesn't dilute the tea.
This was one fucking incredible lunch. It was just a random cafe selling roasted meats, and from the looks of the exterior it's part of a chain and yet, the meat! It literally blew us away.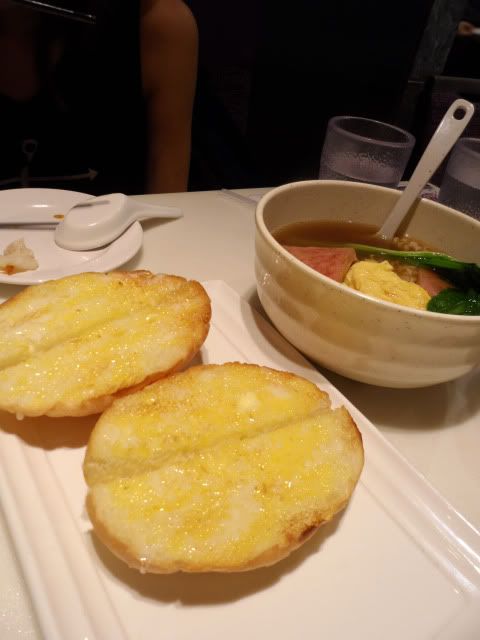 Even their damn instant noodles tastes so good. HOW?!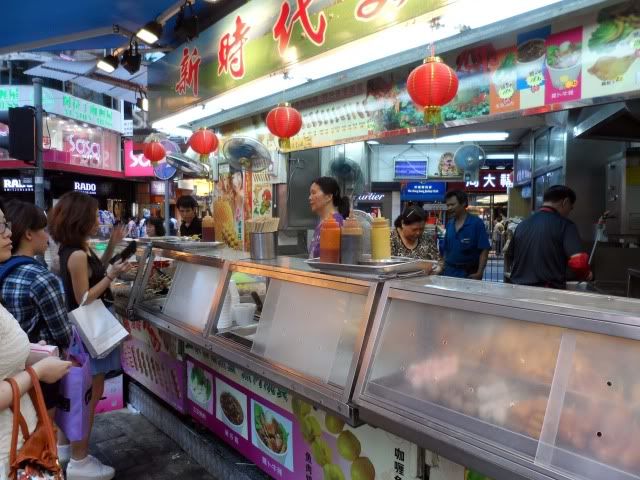 Some famous stall that Sy always patronizes when we're in Hong Kong.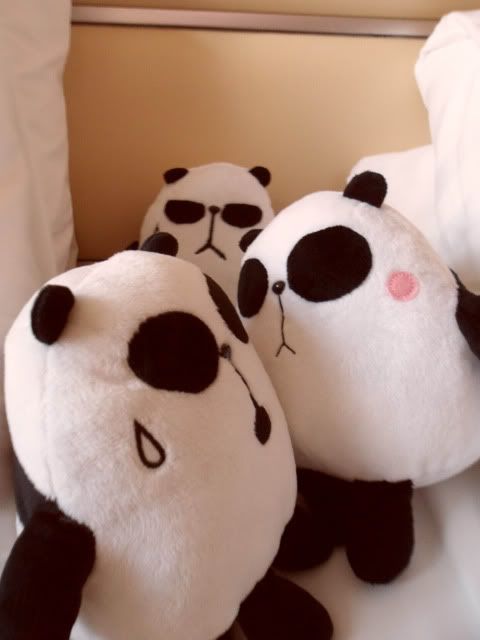 Meet the pandas. We saw them in some shop and I had to get them for everyone. Too adorbz!
The dinner at L'Atelier Joel Robuchon
We decided the heck with money and went to
L'Atelier 
for our first dinner there. There's an outlet in Singapore but i've never gotten the chance to eat there. Carrie tells me its exactly like what we had in Hong Kong (The Landmark Hotel), so if you're tempted, it's just right at the
Marina Bay Sands. 
Be prepared to pay though! L'Atelier is the more casual version while Le Jardin is the legit hardcore fine dining. We paid about SGD$350 for this meal.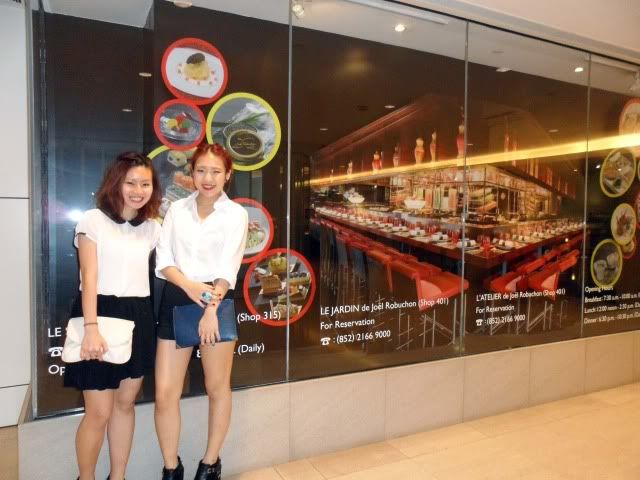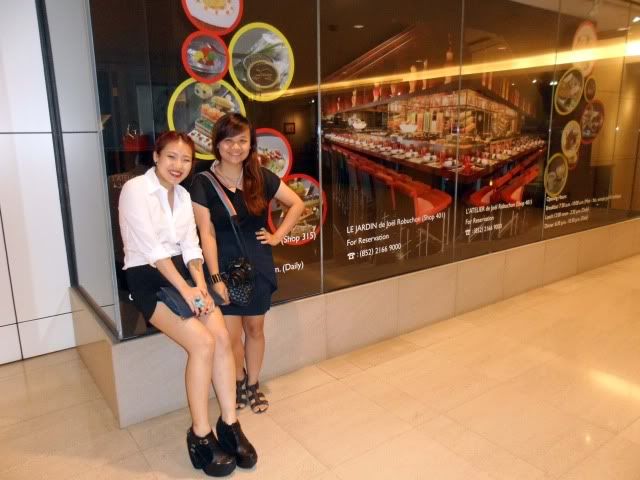 The hotel had these funky lit escalators.
Walkway leading to L'Atelier!
Open kitchen concept where you sit around the kitchen and watch them prepare your food. Wouldn't want to be a chef there, sounds so pressurizing.
Bread basket! The thing I really appreciate about places like this is that they really do take care of you for the time you're there. For example, the bread basket had 3 of each type of bread, which meant no awkward splitting and saying "yeah sure you can have it" when you really want that last chunk of spinach bread.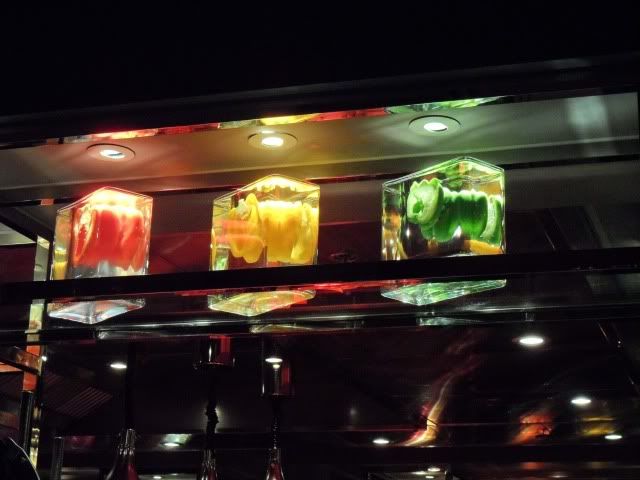 Something about these! So pretty. They're kind of minimalist but bursting with colour and energy.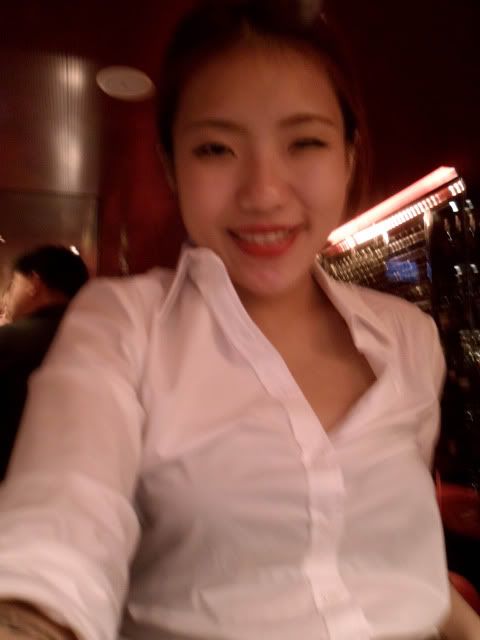 Camwhoring while waiting for the food!
Our amuse-bouche. This came free (I think). I can't really remember what it is but at the bottom is really fragrant cous cous, topped with some summer vegetables and a mint-pistachio foam.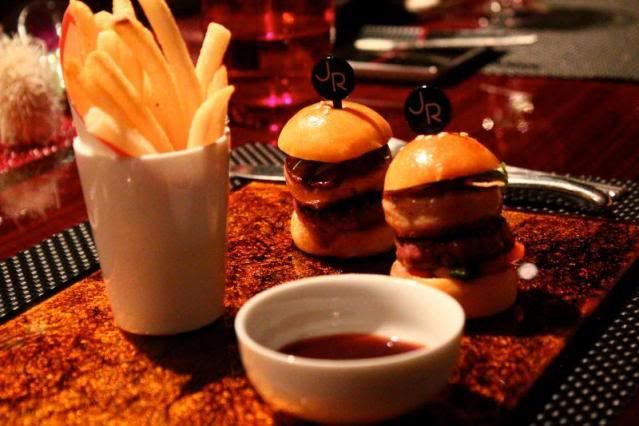 Wagyu and foie gras sliders. Take that Overeasy.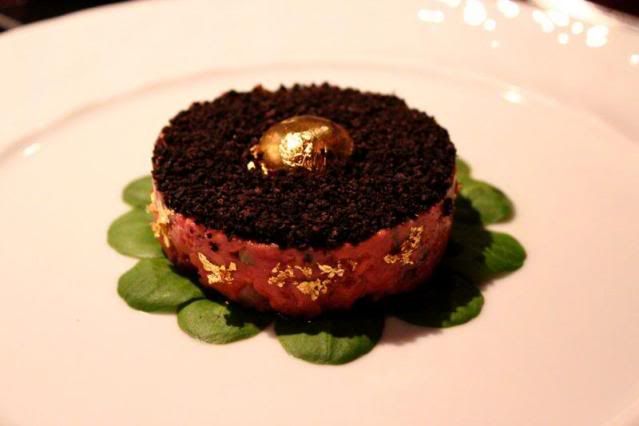 My main: Steak Tartare with truffles and a quail egg wrapped in real gold foil! It was crazy good.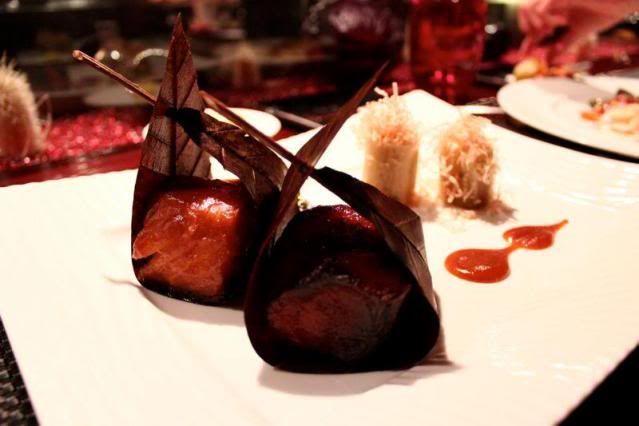 Sy's mains: 2 huge hunks of codfish coated with a sake sauce.
Carrie's lamb!
And the famous Joel Robuchon mashed potatoes. Actually, I think it's more butter with a hint of potato.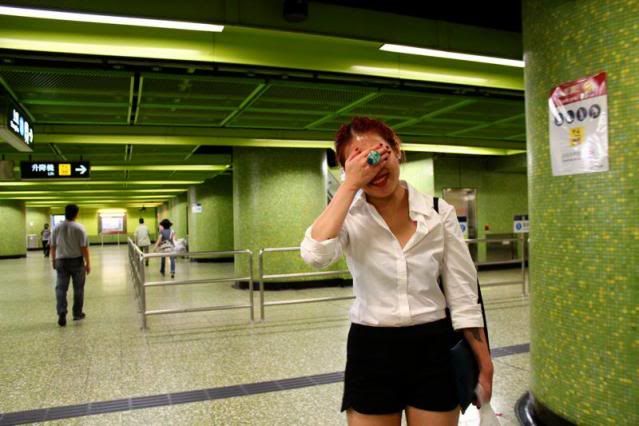 In the MTR station. TOO MUCH GREEN.
So the last time we were there, we discovered this incredible milk pudding stall called 
Yee Shun Milk Pudding
and we HAD to bring Carrie to try. I was prepared to sit on her and force feed her but thank god I didn't have to. The first thing i'm doing if I had a ton of cash is to franchise this in Singapore.
How i've missed you, after 2 long years! I was raving about getting to eat it again to the boy before the trip. I think he got mildly annoyed at my enthusiasm.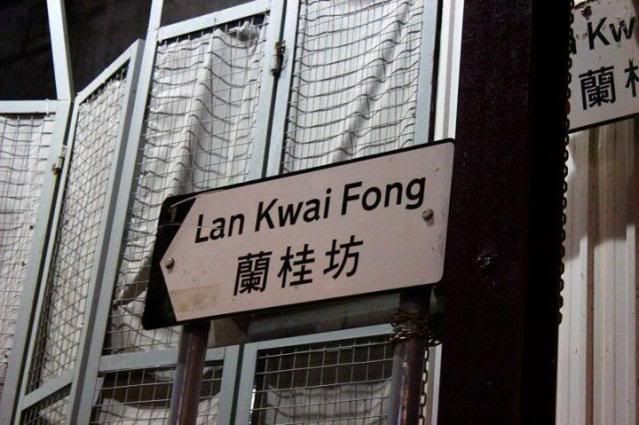 Went to Lan Kwai Fong to walk off all the food after! Lan Kwai Fong is basically like your Clarke Quay, bars and clubs crammed into one area.
I wonder, how do people walk around the slopes when they're drunk?
That concludes day one! Will do the subsequent day two and three posts soon.