So I managed a record 10hour sleep on Saturday after a crazy long night, possibly the highlight of my weekend. I know there's no such thing as a sleep debt but it felt amazing sleeping that much anyway. Hope y'all had a great weekend!
Saturday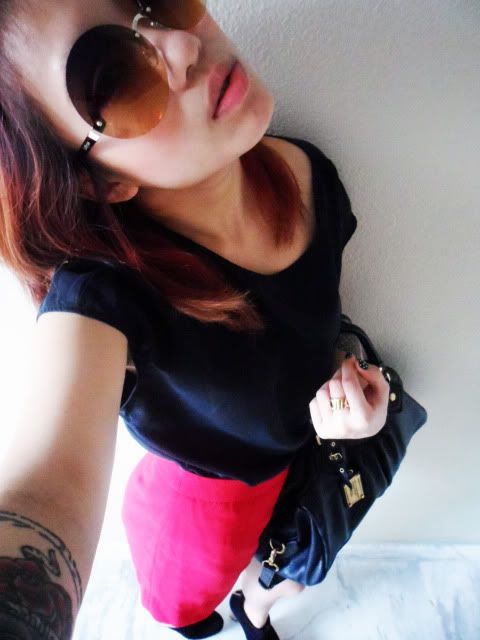 OOTD: Top: Filippa K, Shorts: Exhibit, Bag: Marc by Marc Jacobs, Shoes: Topshop, Sunnies: Henry Holland
I love my Henry Hollands. They are just so ridiculously round and over the top.
Met the boys for some Pow Sing chicken rice at Serangoon Gardens! Totally forgot to take pictures of the food cause I was too hungry.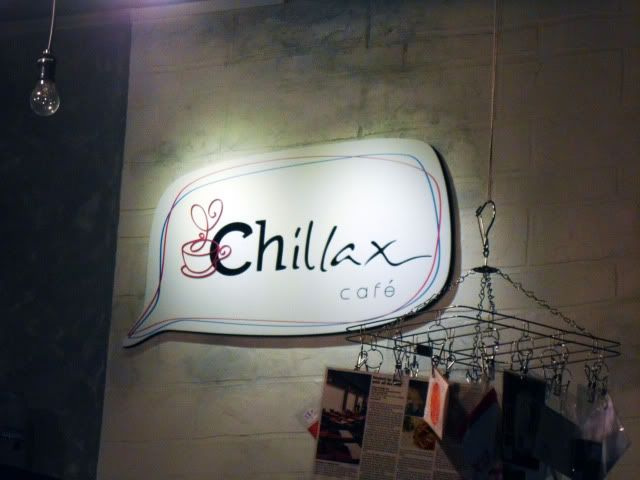 So  I was notified of the existence of a new cafe in Serangoon Gardens that serve all-day breakfast. I'm a huge all-day breakfast fan (mainly because I tend to wake up after noon everyday) so when word reaches me about a new place, I MUST TRY IT. So here we go, 
Chillax Cafe 
at Serangoon Gardens.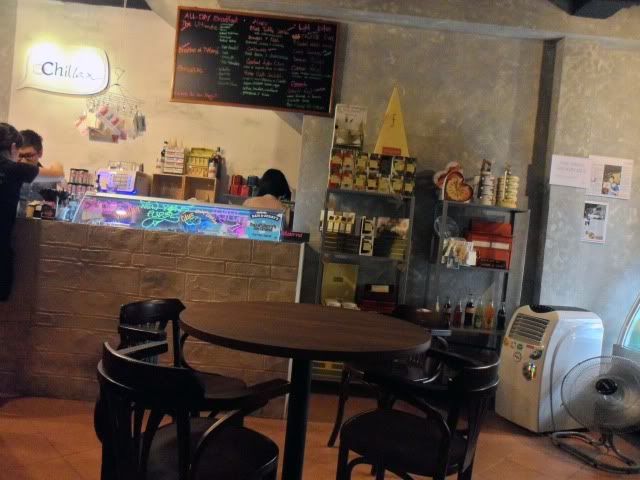 Nice open air place. It was crazy warm the day we went because the weather was just whack but they have plenty of fans to counter the heat, so no worries about it not being fully air-conditioned.
Looking damn demure pouring his Chamomile tea.
And they served it with my all-time favourite snack! (Which by the way, I ate off the "jewel" and left the biscuit for him to finish hehe)
My home made iced lemon tea. Love the way they served the sugar syrup.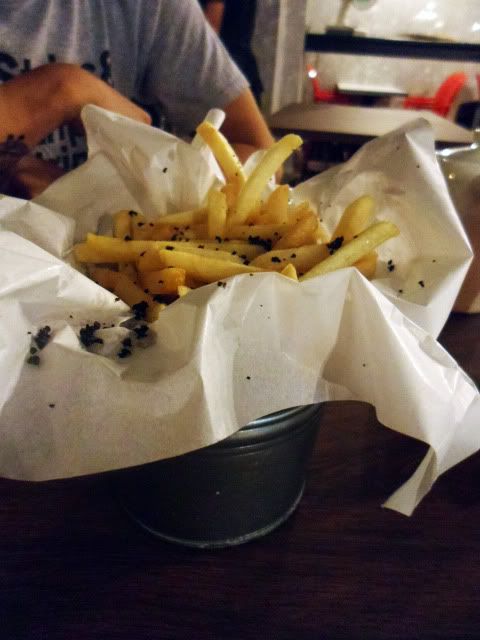 Truffle fries! They were alright for $10.I know the portion looks huge but the fries only come up to half the tin.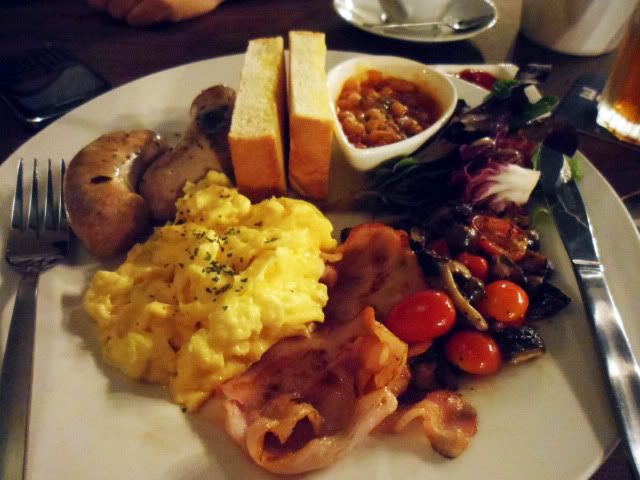 I got the full English breakfast. The scrambled eggs were crazy! So, so good. Really rich. I had a lot of fun eating the salad and then the sauteed mushrooms! The taste profiles between the two were so contrasting that every alternate mouthful made me go "whoaaa". There's home made baked beans, back bacon, sausages and toast. The sausages were actually bland, which was disappointing since everything else was so good!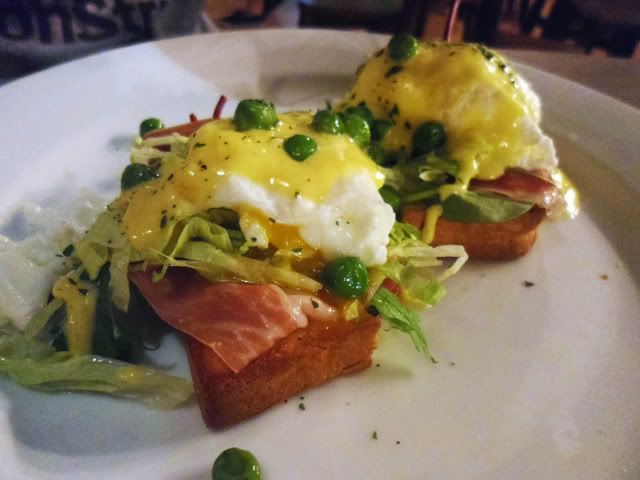 He had the Eggs Benedict. This was interesting because the hollandaise had yuzu in it, which gave it a slight twang. I really the hollandaise. There was tons of prosciutto ham under the egg too. But he tells me the yolks were cooked :(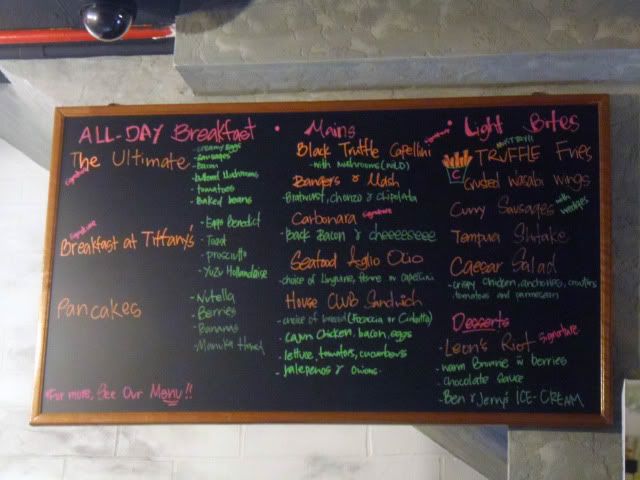 Their full menu! Will definitely be going back there to try other dishes. Even with the small hiccups in each dish, it was overall a good experience. Plus they're pretty new so they definitely deserve some time to work out the kinks.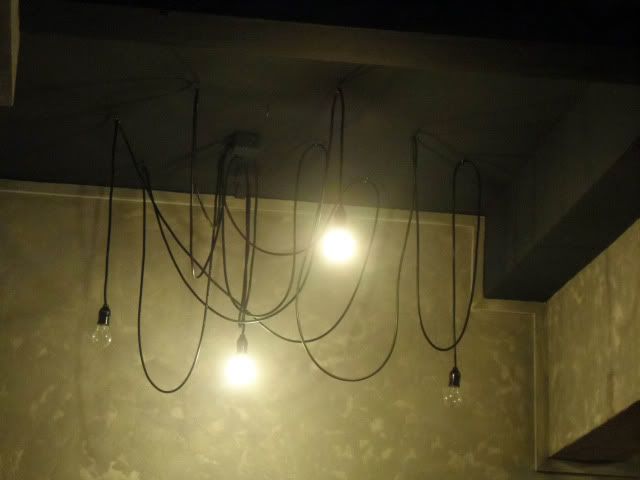 Their light fixtures. I need to know where to get this because I want it in my room asap.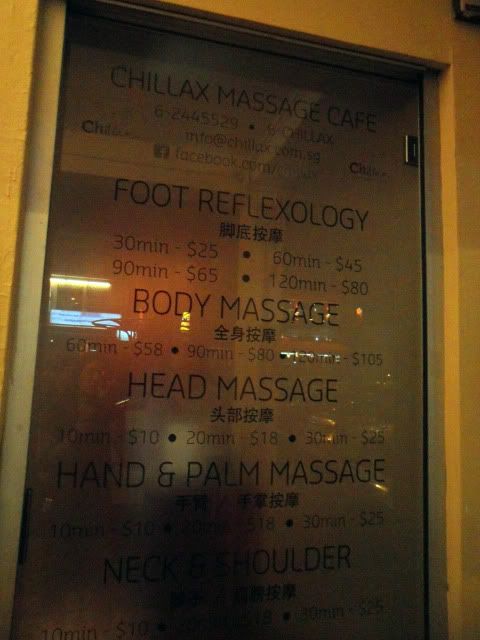 Chillax Cafe is actually Chillax Cafe and Massage. There's a massage parlor upstairs offering a variety of massages! Prices are pretty standard, will go and check it out after Europe.
Camwhoring while waiting for him to get ready for work.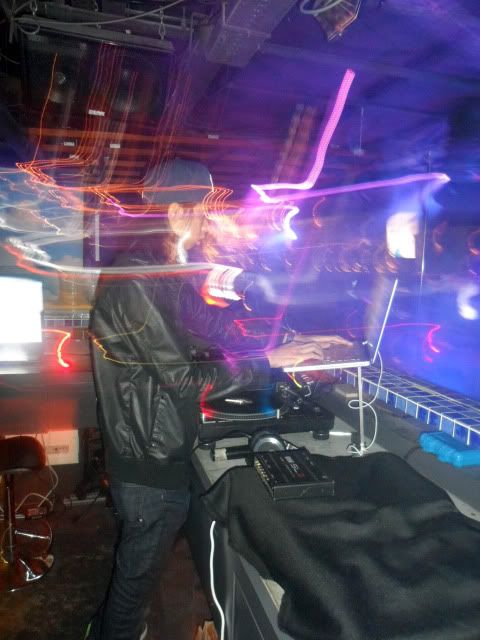 Followed him to work and watched him set up. Looks so damn complicated. I really don't know how DJs can well, DJ after all the drinks man.
Quick photo before I left to meet Carrie and Jeremy!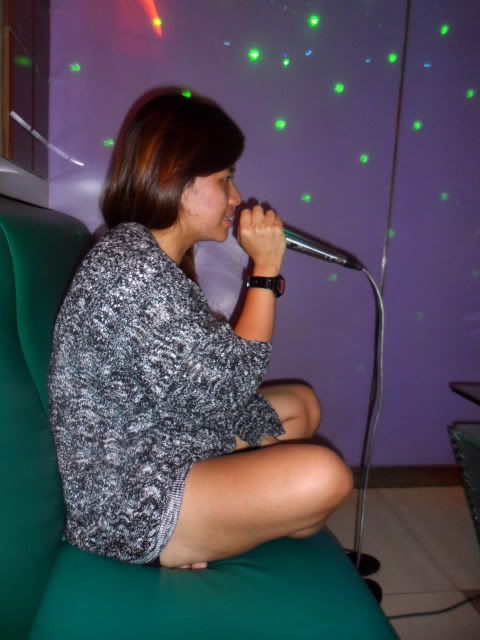 Karaoke Queen.
Carrie is damn pro please. She can sing Thai songs which are ridiculously high pitched and she gets like, 98% of the pronunciations correct.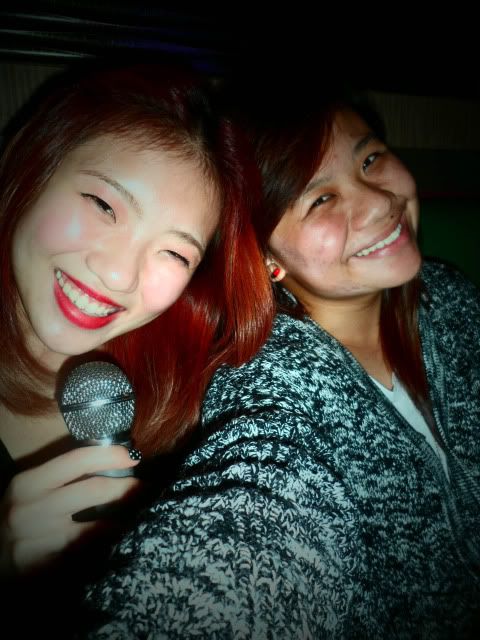 Not the biggest KTV fan but I must admit it can be rather therapeutic sometimes.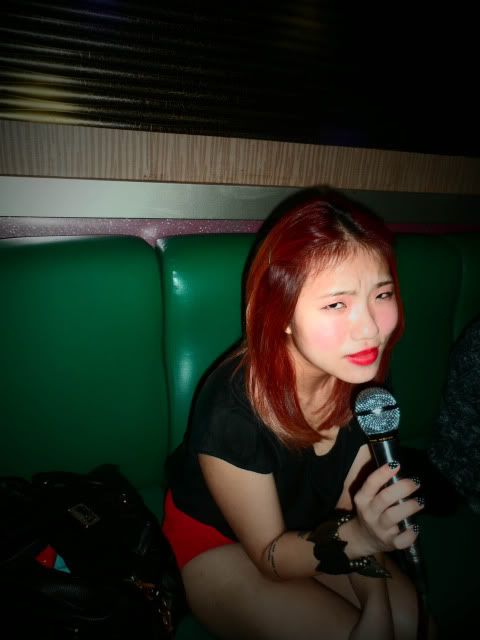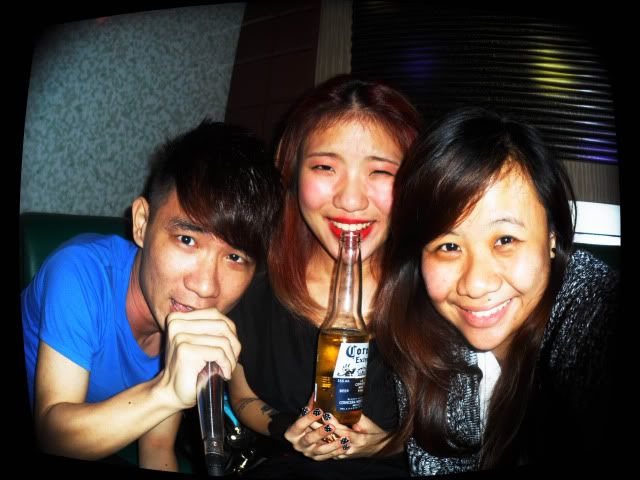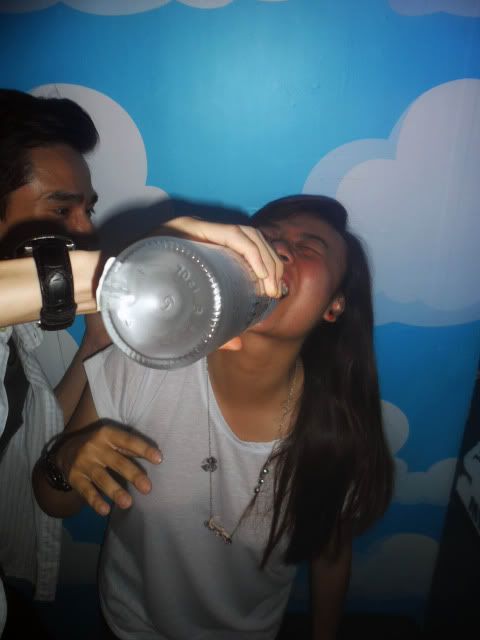 After a quick stop home for Carrie to change her shoes, they decided to follow me back to Butter where I was going to nua around until the boy was done with work. The classic bottle shot.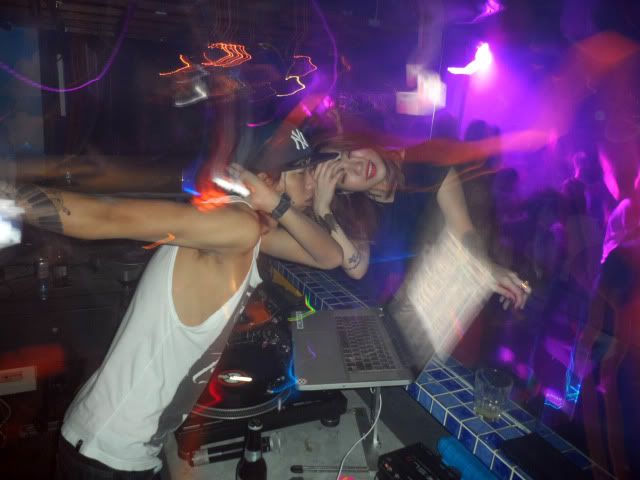 HAHAHAHAHAHAHA. Oh Zushan~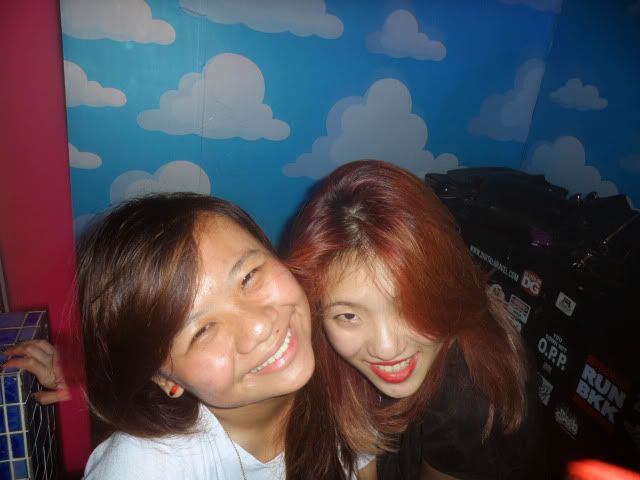 K luh so that wraps up my weekend. The week ahead is going to be sooo crazy! Had my Lasalle Show set up today (It's on Thursday night at 6.30pm, if anyone is interested), mini staycation tomorrow till Wednesday, after which i'll be running errands, celebrating Sy's last paper at The White Rabbit, ending the night at Butter after and then packing + Lasalle show + EUROPE on Thursday.
Have a good week ahead kids.