Thought I might as well start it off strong with a back dated post (ok the next few posts are going to be backdated too. So sue me, I want some content) about a trip I made to Phuket with Carrie and Erika in October last year.
I love Thailand, and i'm really looking forward to Bangkok in July with the boys and Sy. Things are relatively cheap, food is fucking amazing and best of all, I don't have to worry about what to wear and the only makeup that touches my face is sunblock.
(Photo credits to Carrie, she's to date the only person I know who bothers travelling with a DSLR)
DAY ONE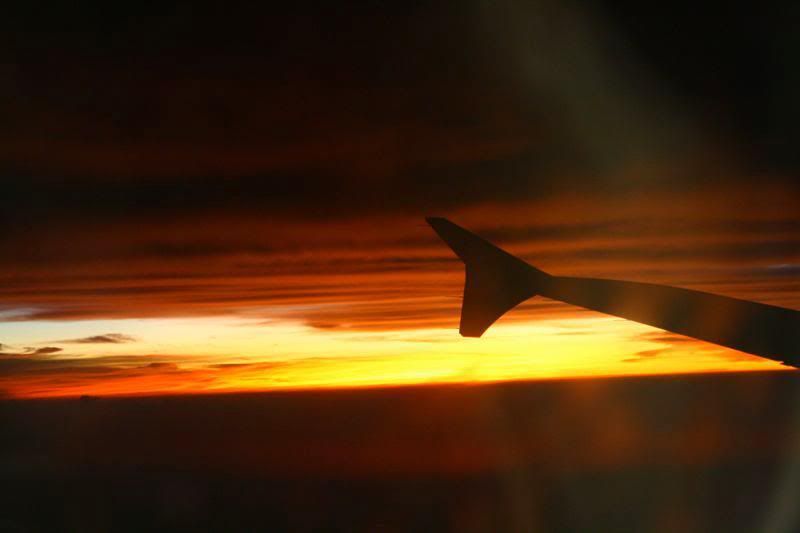 Really gorgeous sunset when we were taking off. A good omen as any!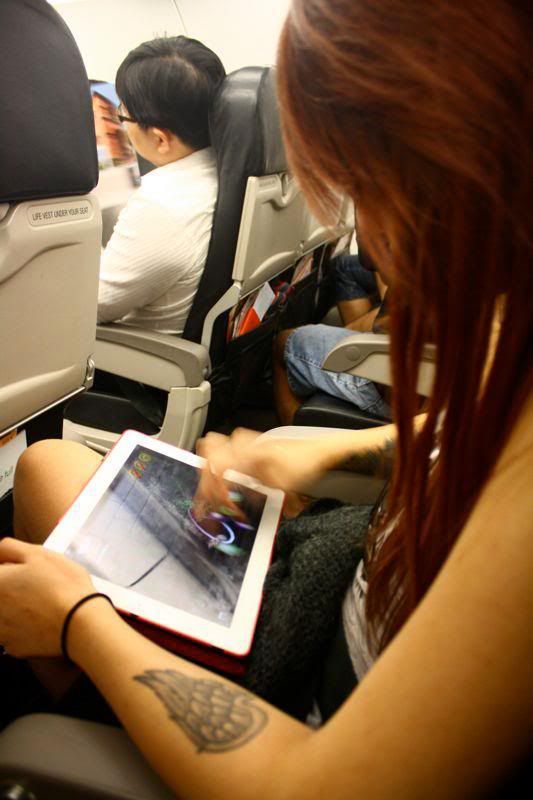 Casually playing some Fruit Ninja while thinking of 20 Ideas. Multitasking at its finest, I say.
Am I the only one who finds it amusing she unwittingly got a sex change while in Thailand?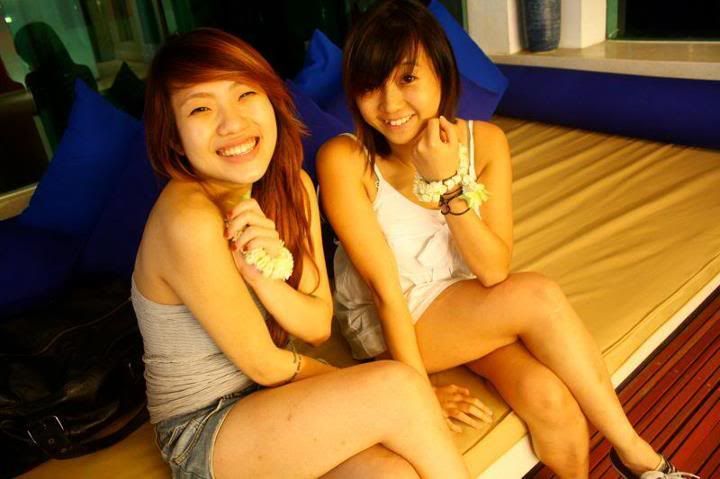 Flower wristlets for us! At the hotel lobby checking in.
Attaching the wristlet to my fake hair. Yes those are extensions and no, they were not the best idea i've had.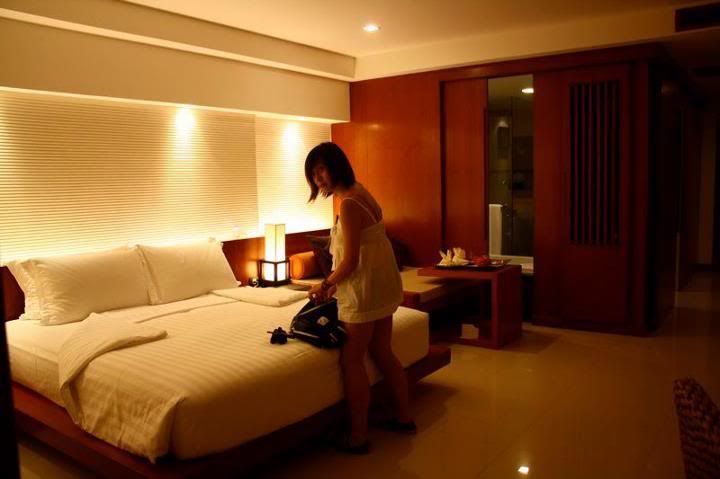 The room was bloody amazing. Really big and very clean, but for 5 stars I wouldn't expect less. It's the 
La Flora Resort
, very central location. There was a walkway just behind the hotel leading to the beach and it's a 5 minutes walk away from Bangla Road- where all the clubs and bars are at. Prices are pretty steep though, something like SGD$300 a night.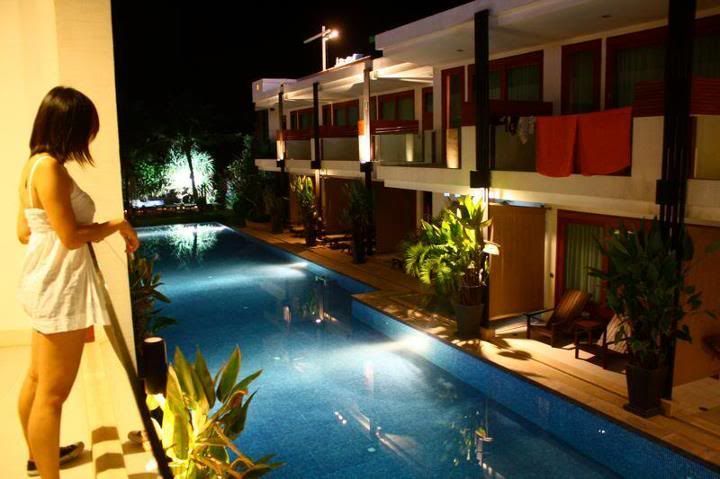 Overlooking the pool! We were so tempted to get a room on the ground floor just so we could run right out into the pool but we were lazy to repack.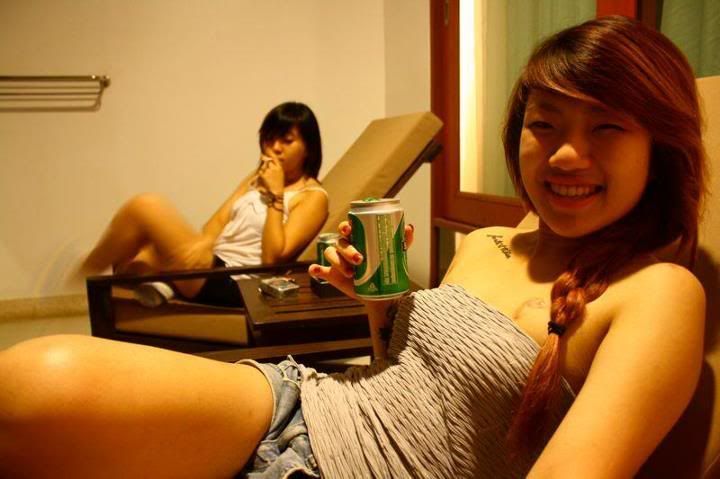 Best part are the lounge chairs and all that free beer in the minifridge.
Really sweet dragonfruit in the room.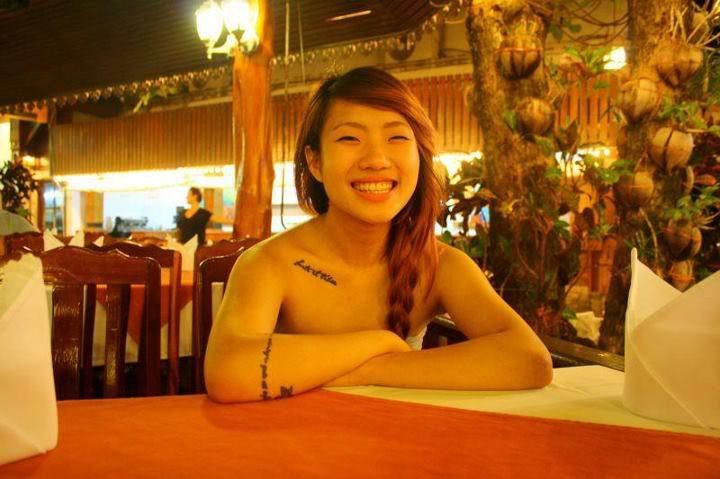 AT THE MOST AWESOME RESTAURANT IN ALL OF PHUKET. I SWEAR TO GOD Y'ALL NEED TO GO THERE IF YOU GO TO PHUKET. It's the 
Patong Seafood Restaurant 
located along 
98/2 Taweevong Road, Patong Beach
. Incidentally, just a few minutes away from our hotel. It was crazy. We ate there every night because it was so good.
a
Look at that. Stars of the night were definitely the pineapple fried rice and pad thai and green curry and pretty much everything else. I kid you not.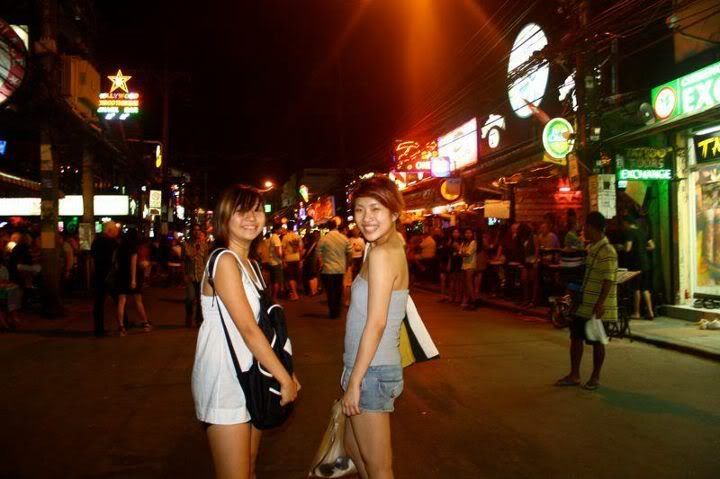 Walking down Bangla Road! Damn haps.
Really popular bar and some of the girls (at least, I was 99% sure they were chicks) were pretty hot.
At 
Club Seduction
. One of the better clubs we went to. Very chill and drinks were cheap. I really like clubbing in slippers and shorts at times.
Randomly bought this super Rasta hat. She looks so adorable.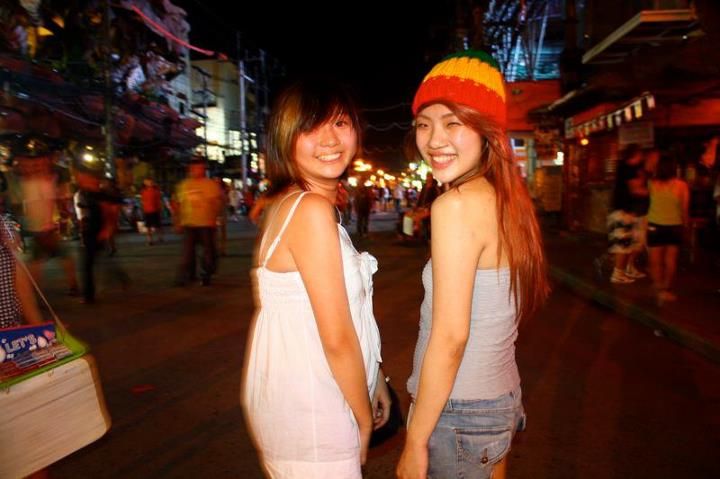 And naturally I got to try it on .lol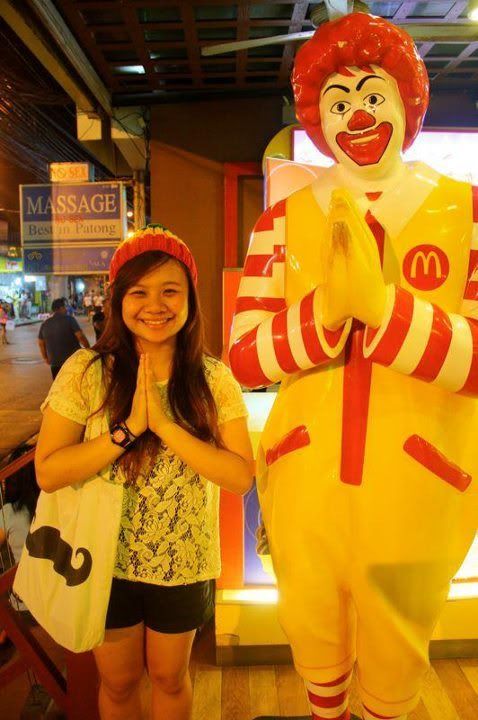 HAHAHA.
DAY TWO
A little camwhoring before breakfast!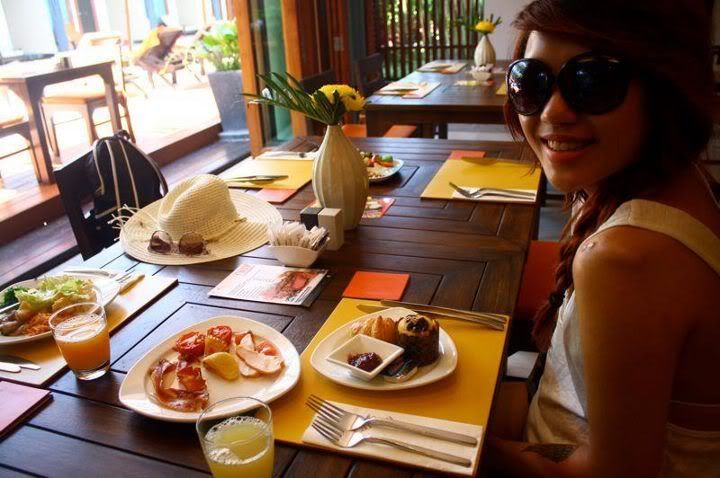 The spread was crazy! Damn overwhelming and seeing as how I wasn't in the mood for decision making, I just took a little of everything.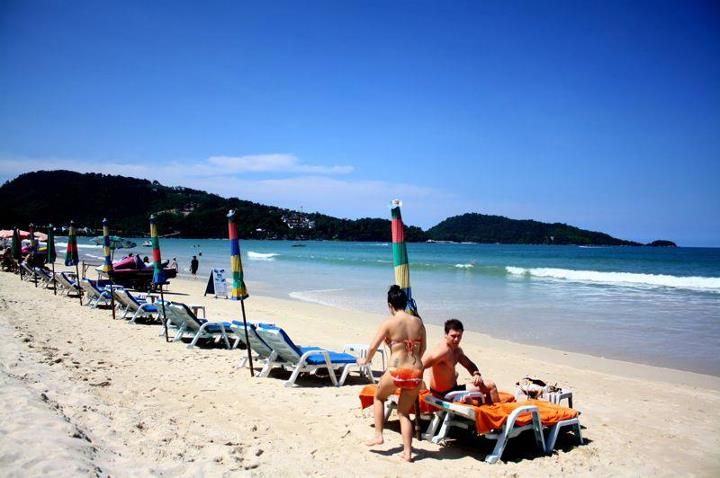 No matter how many times I go, i'm always so amazed at all the blue going on.
BREAKING OUT THE SUN HATS Y'ALL.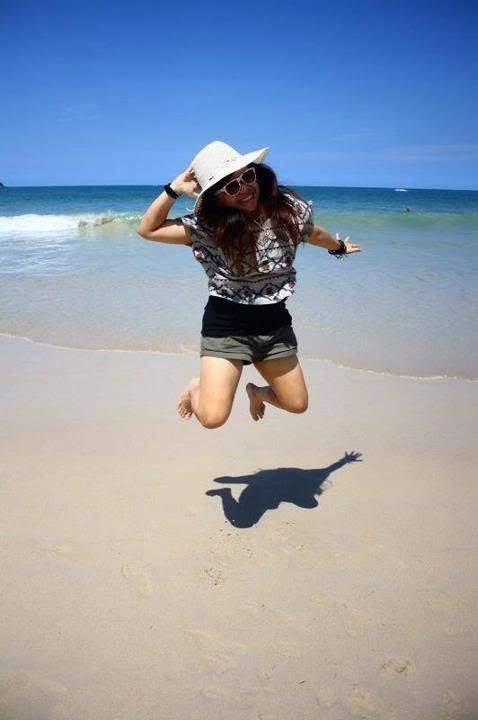 My all time favourite activity- jet skiing! Seriously idgaf how much this costs. Like, SHUT UP AND TAKE MY MONEY. But seriously, everyone HAS to jetski off into the sunset at full throttle at least once in their lives. It's cray.
Chilling by the pool.
LAST DAY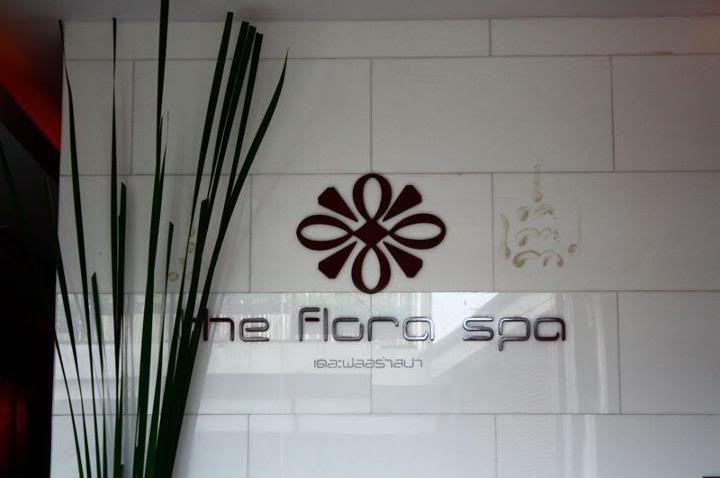 Spa before leaving! Quintessential Thailand.
And I shall end off this post with a gorgeous picture of the sunset.
I read a lot of books about food and every food author who goes to Thailand say exactly the same thing, "you fall in love with her and miss her the moment you leave".