I'm freezing my balls off in Berlin, just saying. That being said, Berlin is officially my new favourite city. Mitte, the area i'm staying in, is like Haji Lane on freaking steroids. On top of their local designers, there are Swedish brands left right centre. I'm in heaven.
So anyway. Our last day in Barcelona was very nice and chill. We just cycled around the city, visited the famous Barcelona Zoo and then went for a cooking class in the evening. Too wholesome.
Oh yeah, we also went to this museum. Maybe not that wholesome.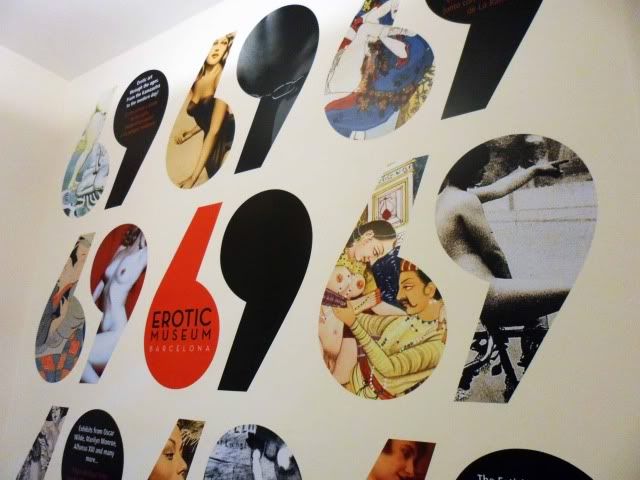 It was actually quite tastefully done! I like this wall mural. Took awhile before I realized they were a bunch of '69's lol.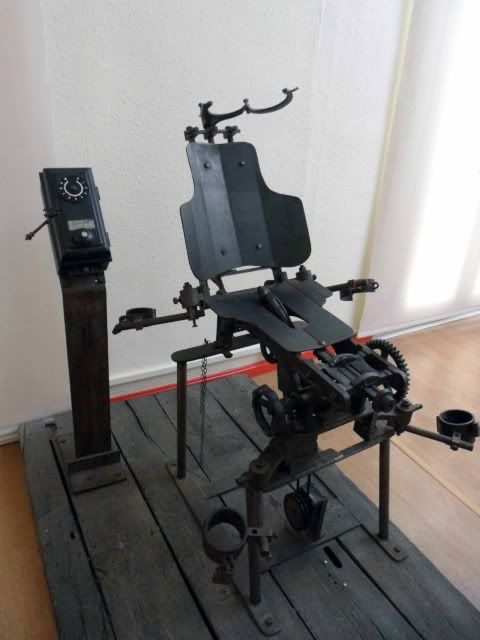 A "pleasure machine". It looks bloody painful lol. Also, quite gross to think that this was used before it became an exhibit.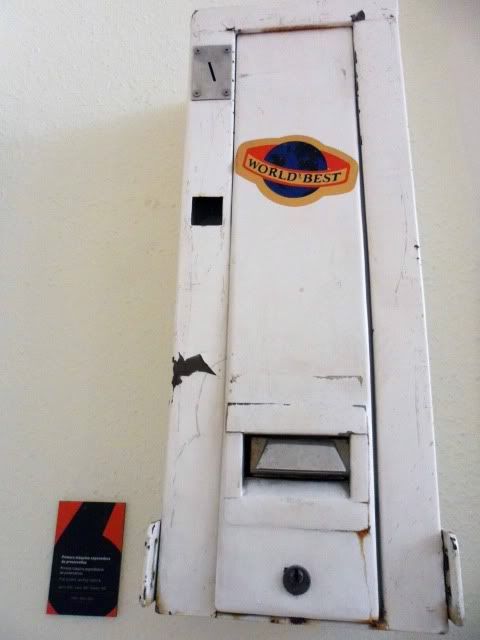 The world's first condom vending machine. Looks so innocent haha.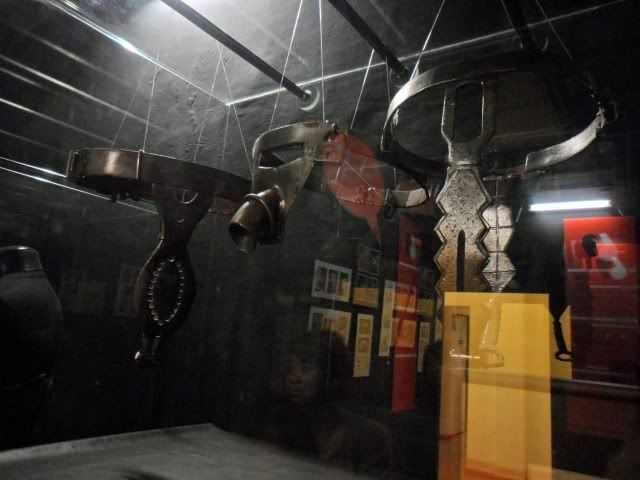 Chastity belts. Cannot imagine wearing one man, looks fucking heavy.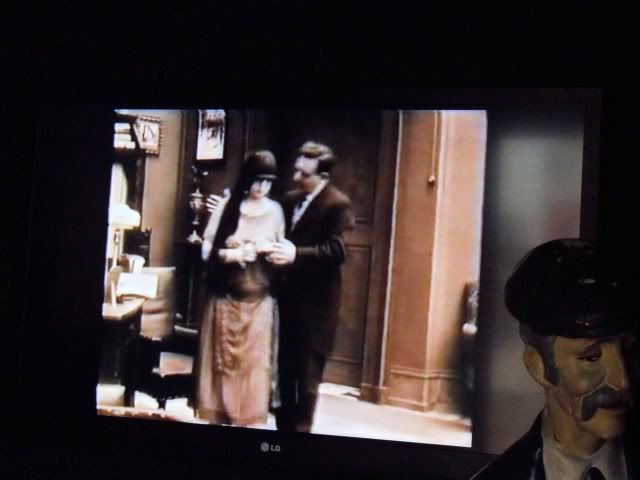 OLD SCHOOL PORNO. We watched it until they got it on and we were just like, how da fuq do people get turned on by this. So tame in comparison to porn today lol.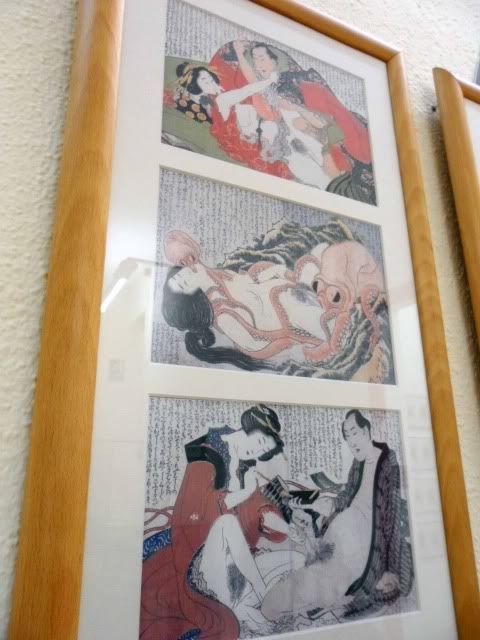 The Japanese were into the whole octopus thing waaaay back in the day already haha.
Series of Playboy covers. They look pretty designer actually.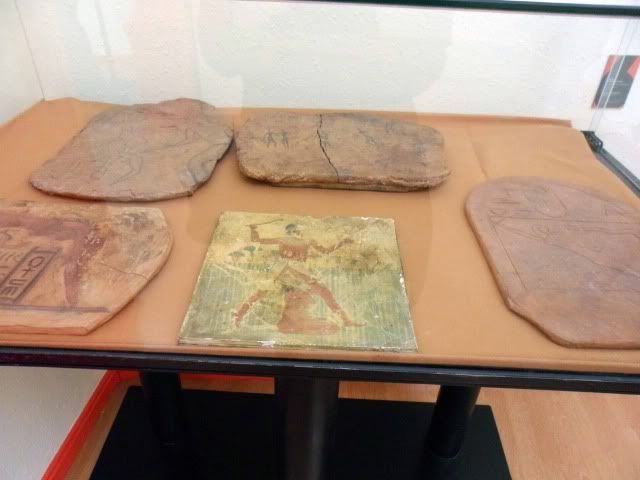 The very first erotic literature, on stone tablets LOL.
Went to the Barcelona Zoo after. I haven't been to the zoo in AGES and i've been nagging the boy to go with me. The zoo was awesome. The enclosures were near the paths so you are really near the animals.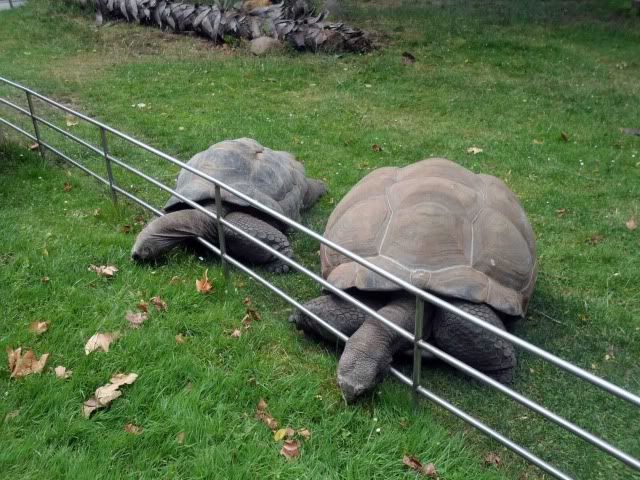 Gigantic tortoises. The grass is greener on the other side~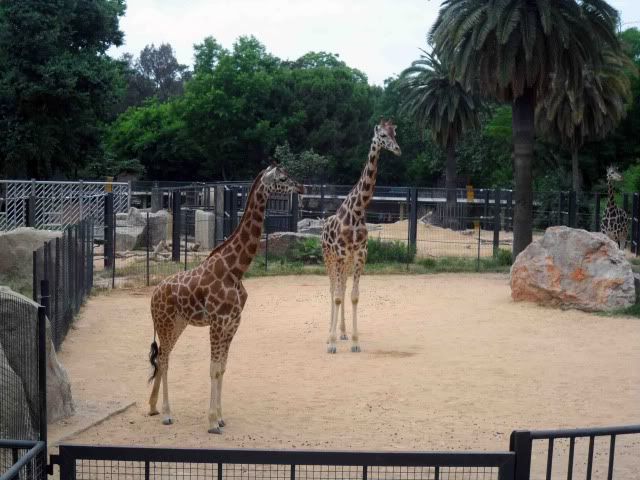 GIRAFFES. I saw them from afar and got super excited because i've never seen a giraffe in real life. Can't remember if the Mandai zoo has them.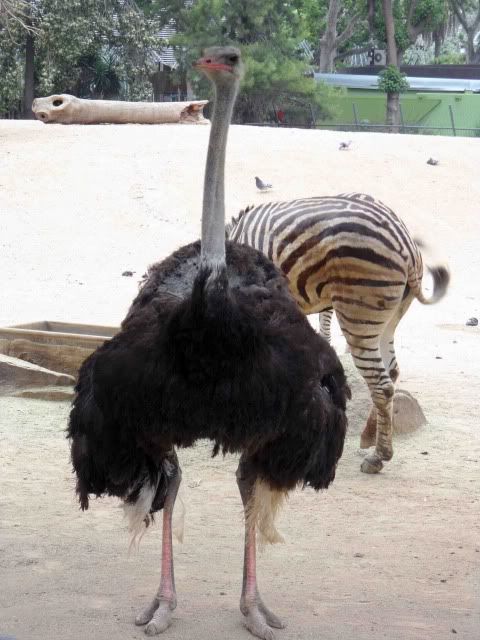 Ostrich with it's legs awkwardly far apart.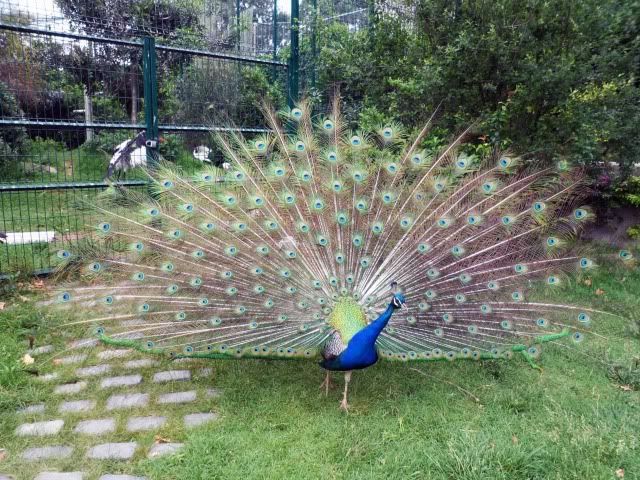 Never seen a peacock in real life with it's tail feathers spread too. This was cool haha.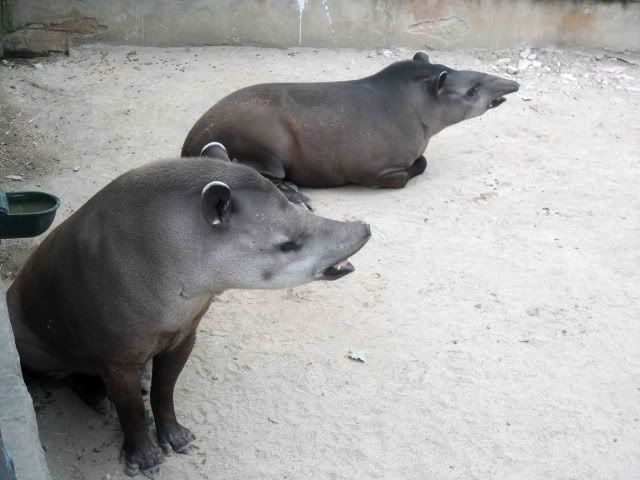 I can't remember what animal this is but I was all "OMG Carrie wtf is that?!". I've never seen them in my life, not even on National Geographic or books.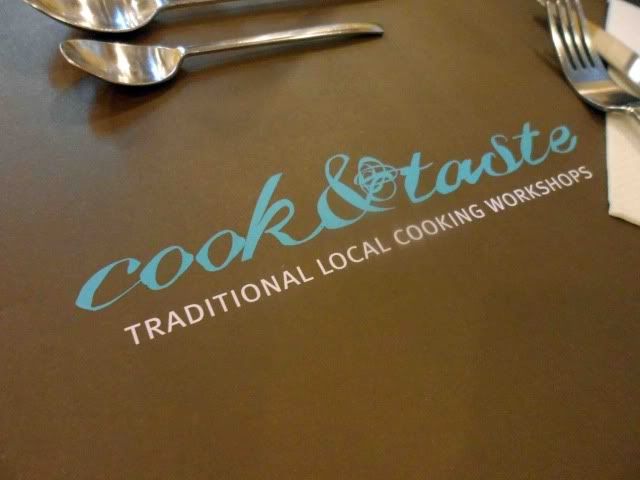 The cooking class we went to later in the evening. It costs €65 per person- you get the recipes, a hand at preparation and obviously eating what you made at the end. Was quite fun because you get to talk to everyone else in the class who are really into food and from all over the world.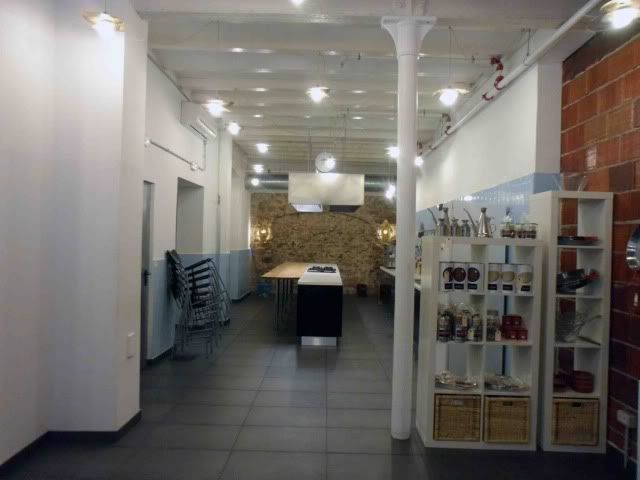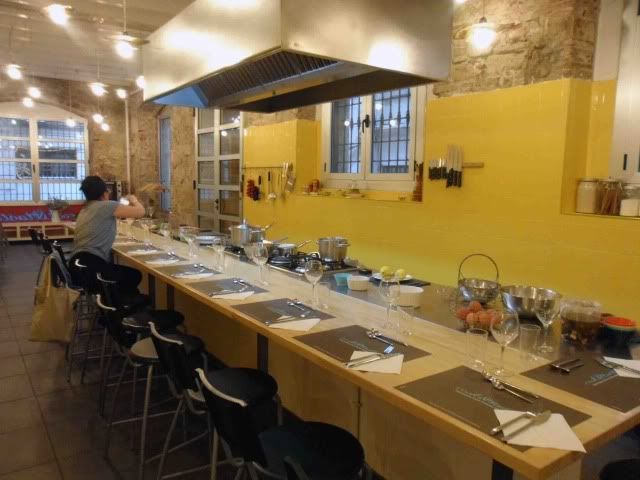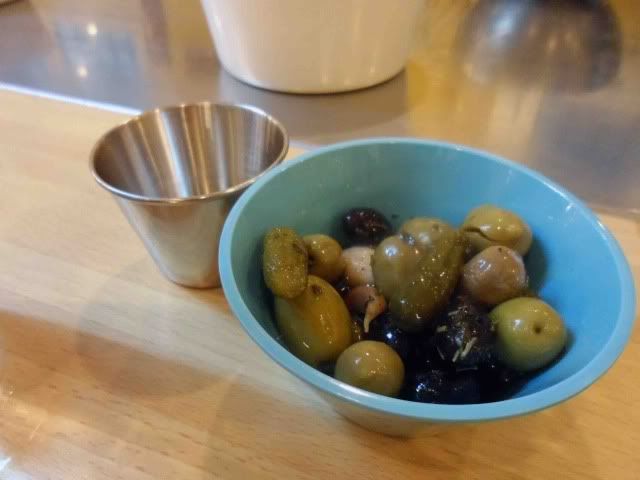 Gave us some olives to snack on. I LOVE OLIVES SO MUCH. They are so abundant in Spain, miss them already.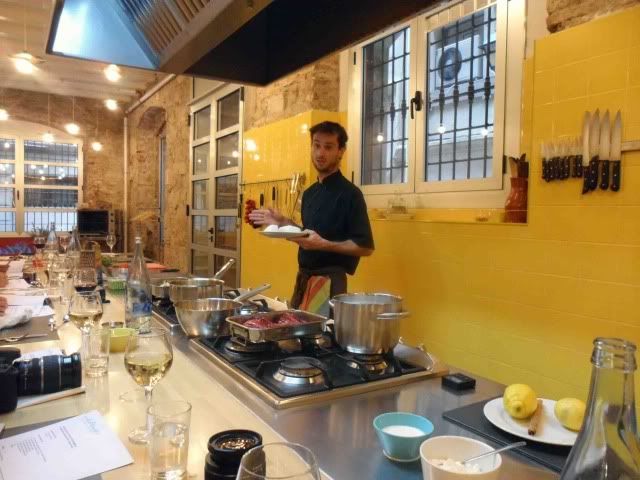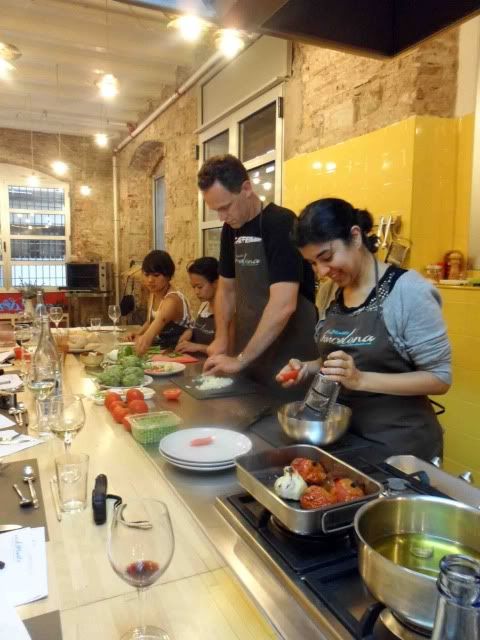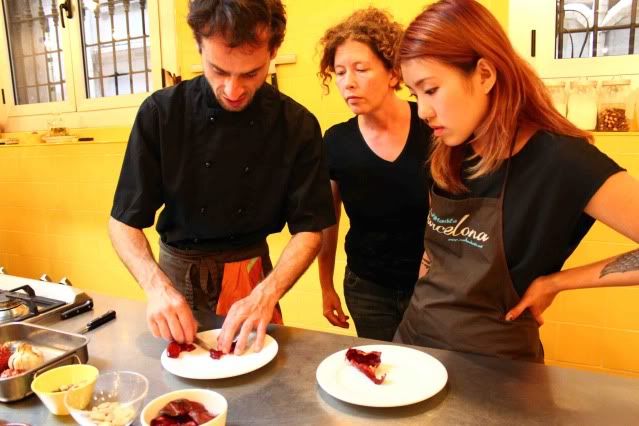 Showing us how to scrape the flesh off a pepper with a knife.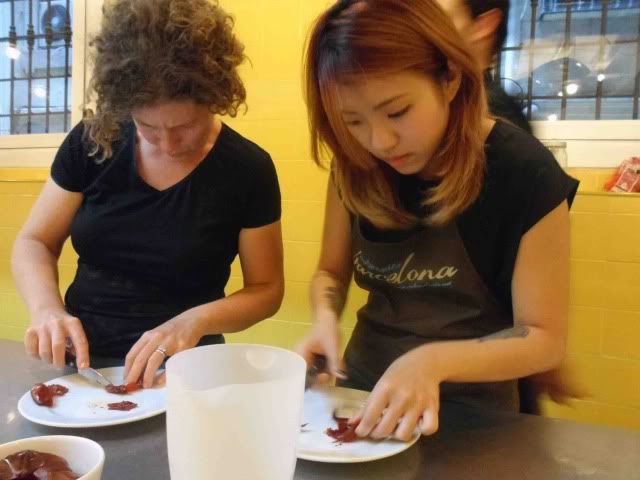 A paella pan. Damn huge ass. I wanted to buy the smaller ones but my luggages are already pushing the weigh limit. Shame! Managed to get some olive oil and saffron though.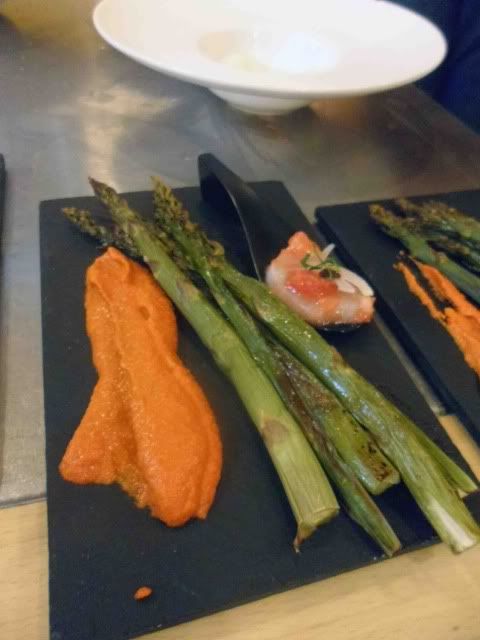 Asparagus with sea salt and romesco sauce.  The bite at the top right hand corner is a piece of salt cured cod with slivers of onions, fresh tomato and a dot of olive puree.
Carrie caramelizing the crusts for our Catalan Cream.
Can't believe my Eurotrip is almost coming to an end. One more day in Berlin and then it's back to Paris for some intense high street shopping and bam, i'll be back in Singapore Saturday night. Thank god we've got a ton of activities lined up or i'd be so depressed having to leave.
xx