Hello from Germany! It's cold as heck here and i'm very annoyed I decided to trust the online weather forecast and leave my sweater dress at home. It would have been perfect but no. Now I have to freeze because all I have are summer clothes.
I'm quite amused that Berlin is exactly how I pictured it to be, cold, gloomy and gray. I'm looking at the Barcelona photos on photobucket right now, oh how I miss that sun. Kind of.
Highlight of day 4!
The Barcelona Sants train station. For skydiving we had to go to another town, Figueres (incidentally, where Salvador Dali was born) about 60km from Barcelona.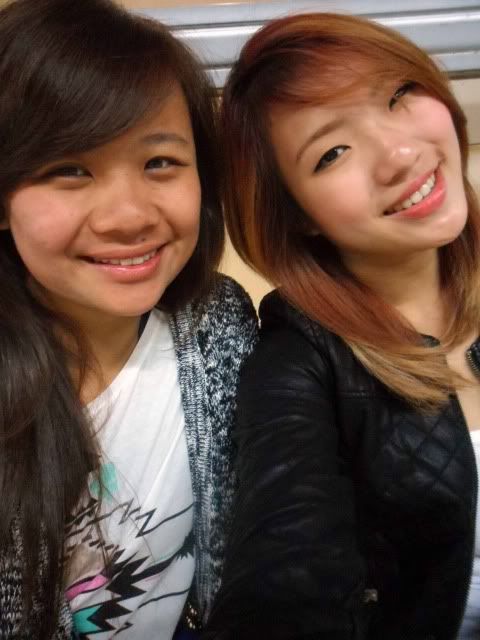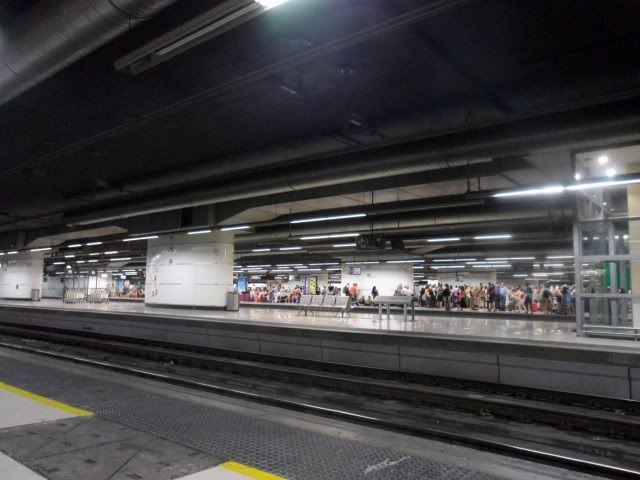 Underground at the inter-city metro. Quite civilized but when the trains came it was like being at Singapore's MRT stations all over again.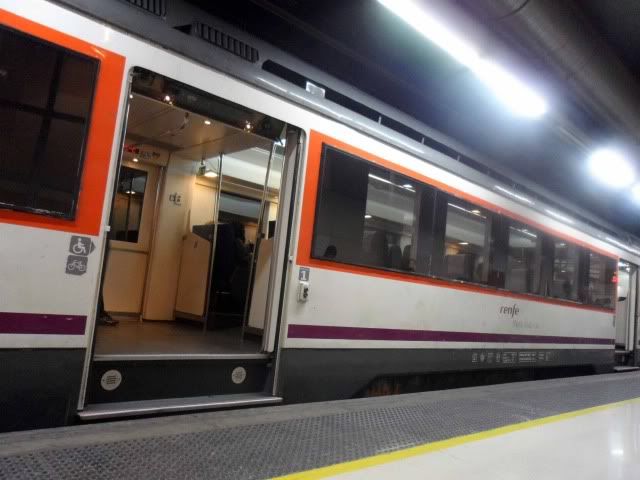 COLOURS SUPER LIKE SBS CAN.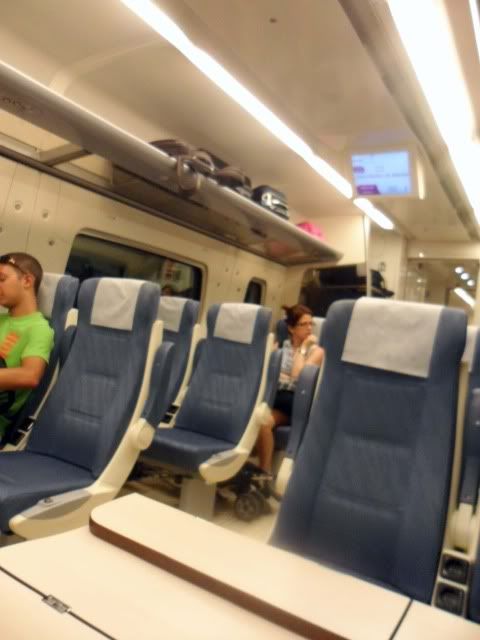 Very comfortable. I managed to knock out for the entire 1.5 hour ride.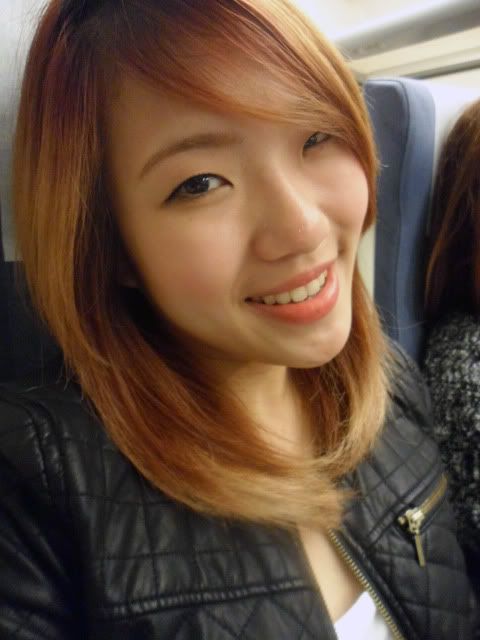 Sleepy town of Figueres!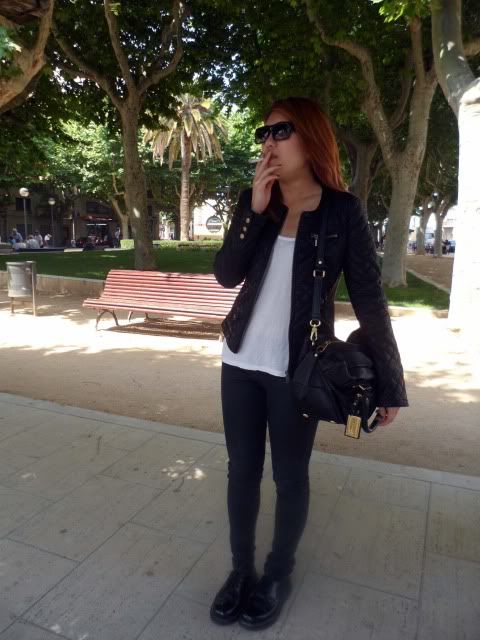 OOTD: Jacket: Zara, Top: Zara, Jeans: Topshop, Shoes: Doc Martens, Bag: Marc by Marc Jacobs, Sunnies: Taiwan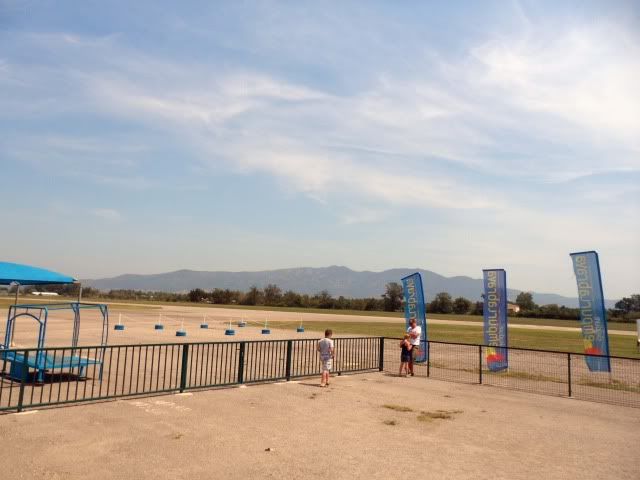 The skydiving site. The place is called 
Skydive Empuriabrave
. It costs about €200? Photos and/or DVDs are a separate charge. Yeah it's a total ripoff but how often are you going to skydive? Definitely would want something to take back! Plus they give you a tshirt so yay new PJs.
Obviously we jumped tandem, would probably have killed myself if they'd allowed me to jump solo. This was the guy (totally cannot remember his name) who jumped with me. He was super nice, answering all my retarded questions about the landscape as we parachuted down. Now I feel bad I don't remember his name lol.
Preparing to jump!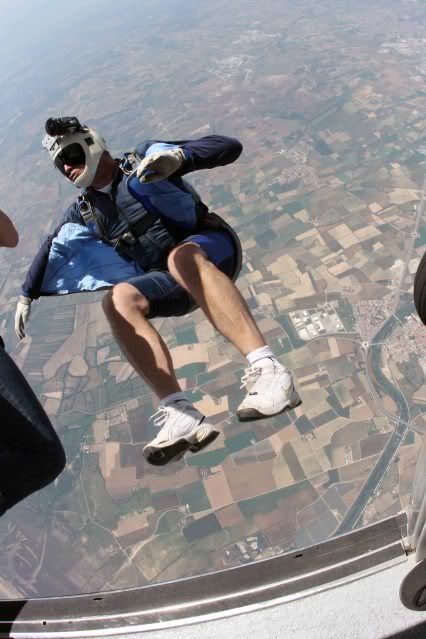 Everyone gets a camera person for the videos and photos if you opt for it. They jump so chill man. He just rolled backwards while giving me the peace sign. I was quite chill about it until I had to go to the door. I wasn't fucking terrified or anything but I was like, "wtf i'm going to jump out of a fucking plane NOW". This is at 12,000 feet by the way.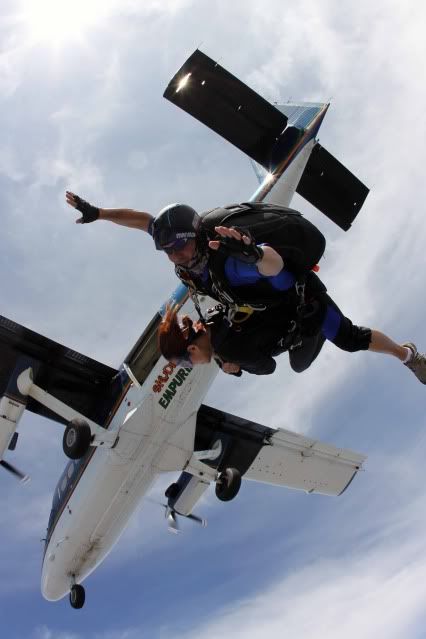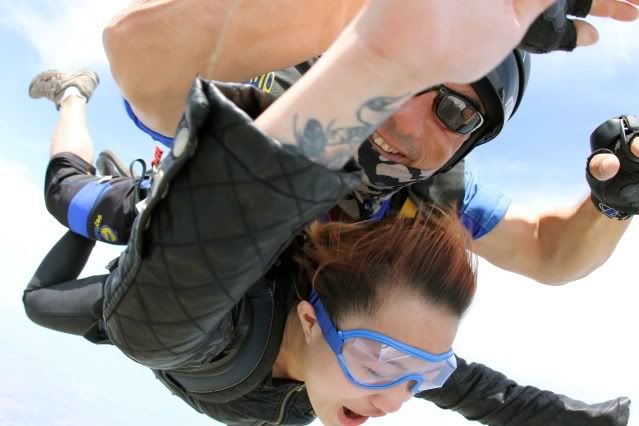 I just have one thing to say in my defense, it's hard looking good at 12 000 feet. Word of advice though, definitely wear a Tshirt and bring a jacket if its Spring/Autumn. It's not that cold in the Summer but I can imagine it would be terrible during the colder seasons.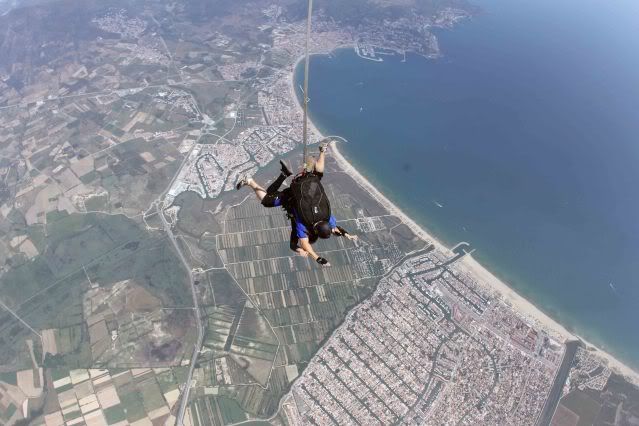 The view was amazing, especially of the coastline.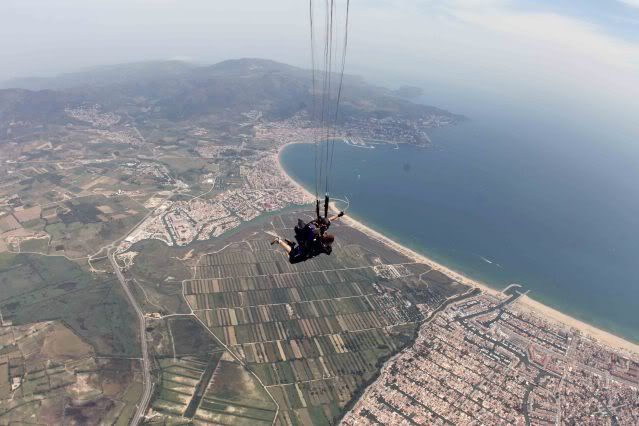 I love this photo! When the parachute opens, you get to steer for awhile. It was pretty dope.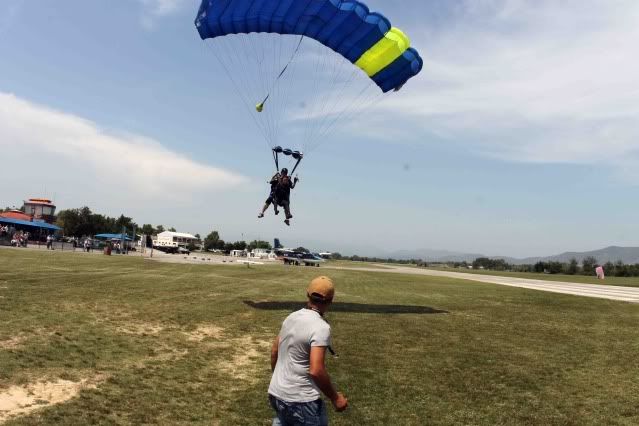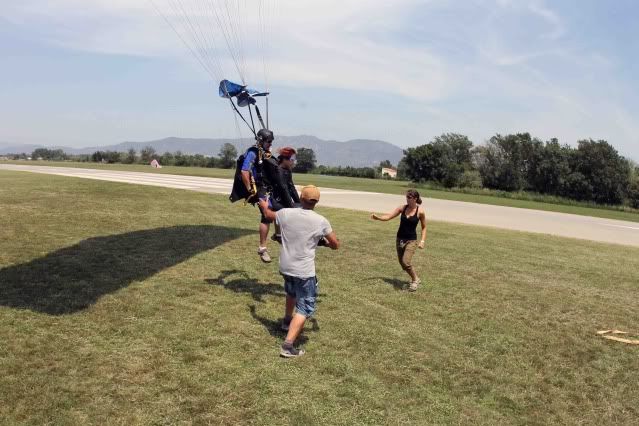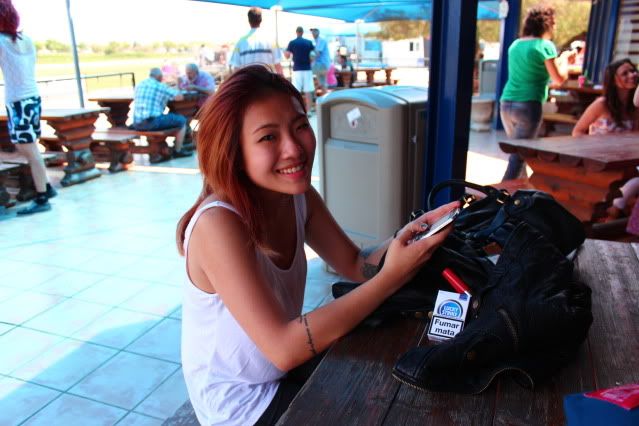 Also, TIE UP YOUR HAIR. My hair was a tangled mess and it took ages to sort out after. That's me after the jump, looking windblown and destroyed and frantically texting "OMG I JUST LEAPT OUT OF A PLANE DA FUQ" to everyone unfortunate enough on BBM and Whatsapp.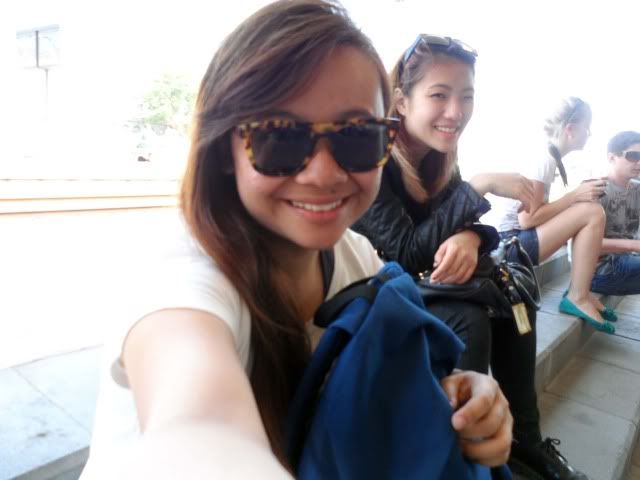 Waiting at the platform to head back to Barcelona.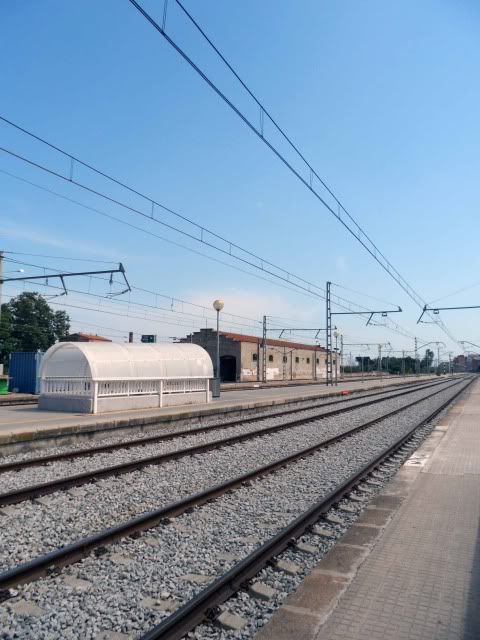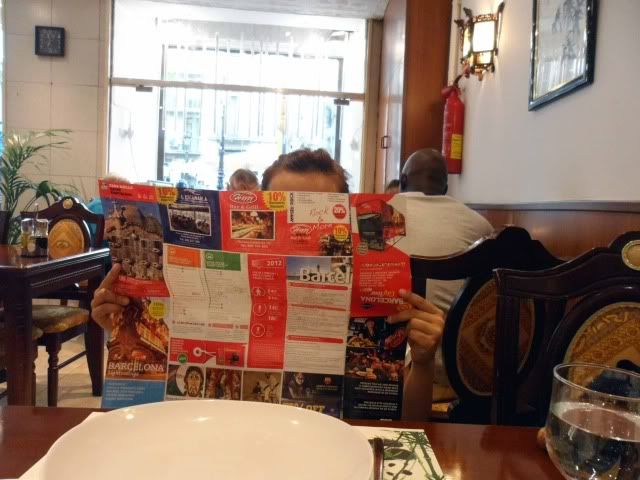 Homegirl looking super tourist-y here. We went back to the Chinese restaurant again haha.
Egg fried rice and I was fucking happy that there was
belachan.
Rented bikes and went cycling again! It's very cheap in France and Spain, still don't know about Germany. It was only €10 for a full day rental.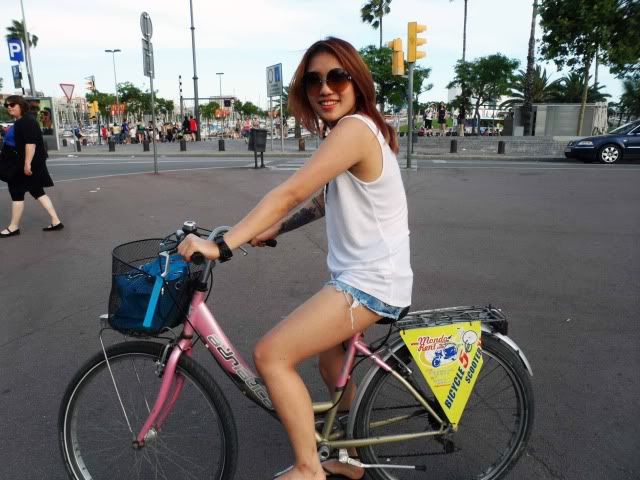 Like I said in my previous posts, I feel so bloody healthy and active in Europe lol.
We cycled to the beach. Can't go to Barcelona and not go to the beach.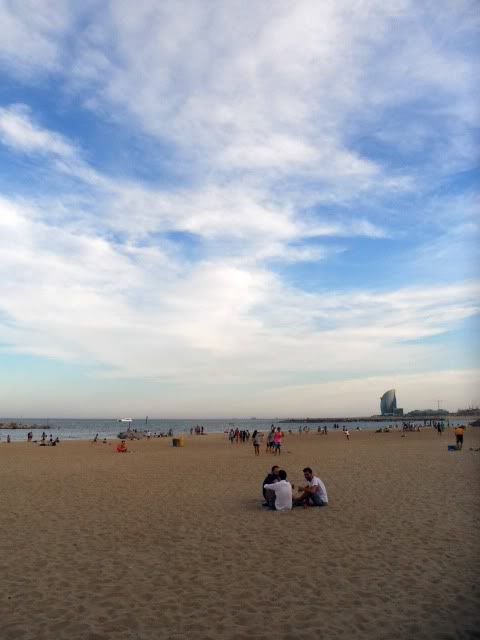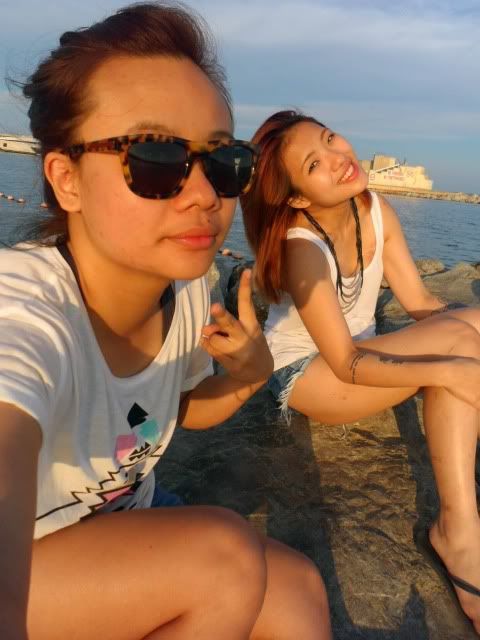 Clambered onto some rocks that led out to sea and just chilled there. It was really nice just listening to the waves crash against the rocks (while camwhoring) and soaking in the last rays of the sun (can't believe i'm saying this but now that i'm freezing my balls off in Berlin, I could use with some of that sun).
Shall end off this post with a picture of the sunset!
xx