:
Guess what we did today!
We had to get up at the crack of dawn for this, like 5am? We met up with the others at 6am, thank god the meeting point was a 3 minute walk from our hotel. Cannot imagine trying to find a place at that ungodly hour. I'm guessing it's so early because any later and the sun would be way too hot at the altitude we were going.
The ballooning site is outside a town 30km from Barcelona. It was about a half hour drive and we passed by so many wheat fields! The kind that looks very dreamy in photographs, especially with the sun and the rim lighting. Such a pity we couldn't stop for a mini photoshoot lol.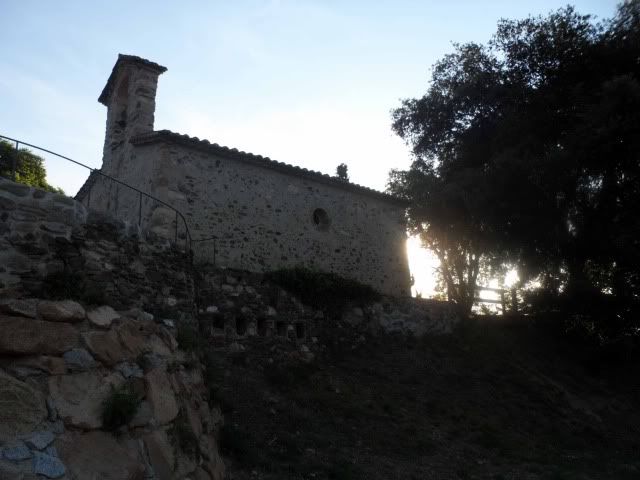 Really old structure at the take off site. Just thought it looked very typically country.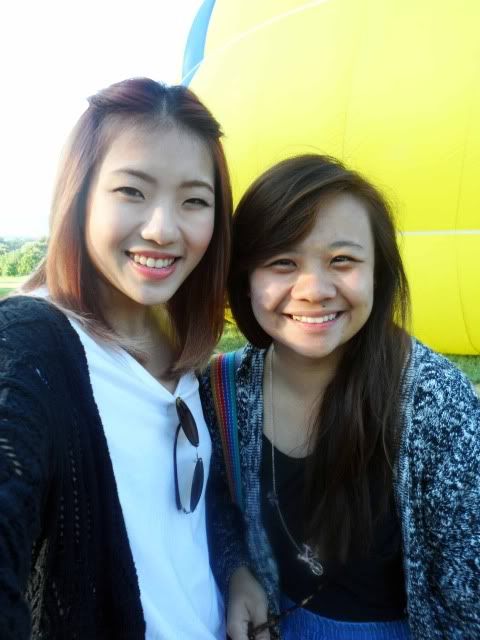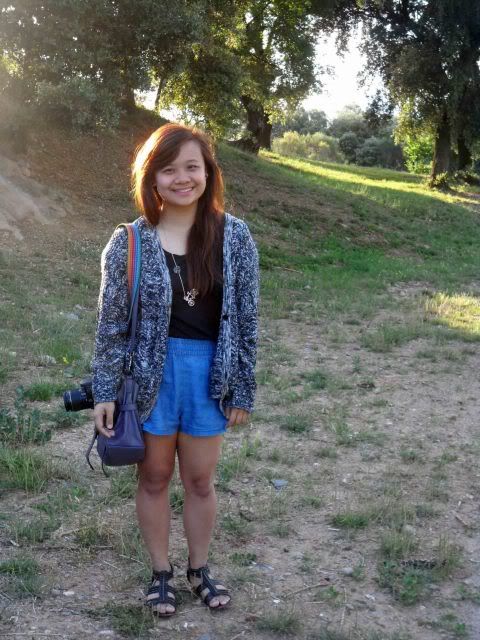 The outdoors actually makes for really pretty pictures. I need to hunt for such sites in Singapore and the motivation to go there at ideal times like 7am.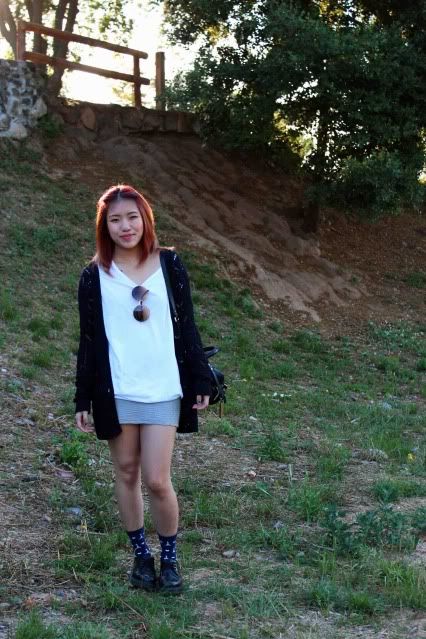 OOTD: Cardigan: Moussy, Top: Collage, Skirt: Topshop, Socks: Topshop, Shoes, Doc Martens, Bag: Marc by Marc Jacobs.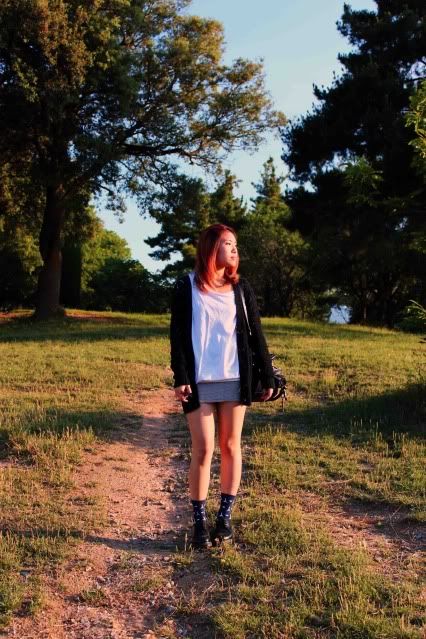 This sounds disgustingly narcissistic but I really like this photo of me haha.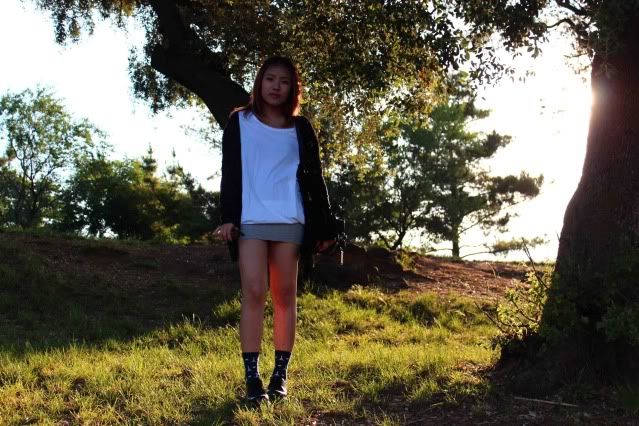 Setting up the balloon for flight! They use that fan to blow up the balloon and when it reaches a certain size, they start with the hot air to get it up.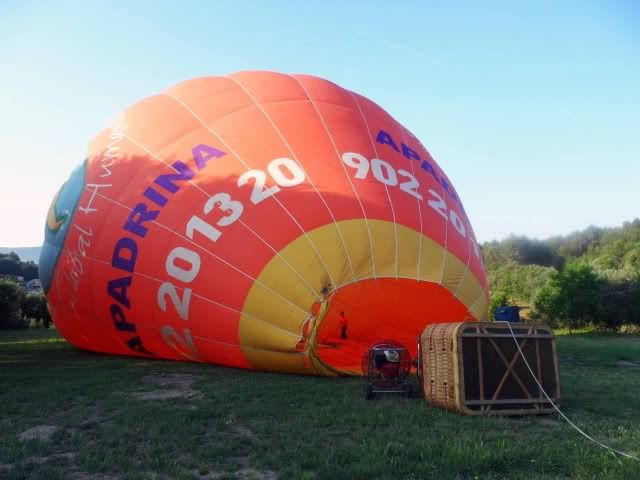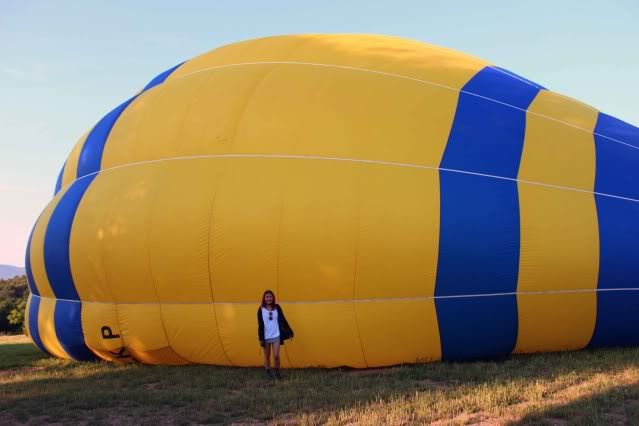 Look how huge it is!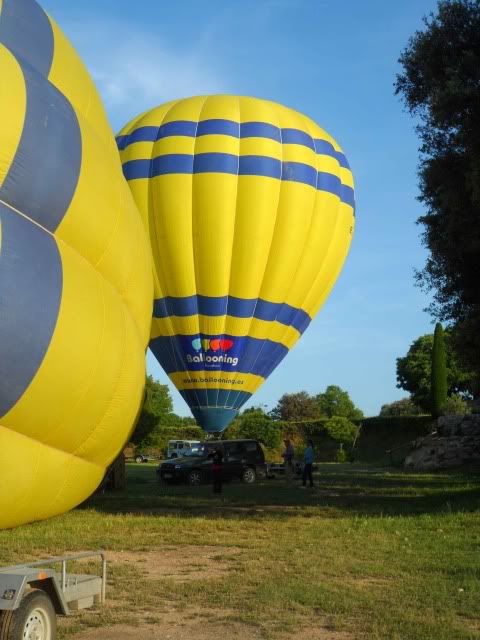 Call me bimbotic but I was expecting those really colourful ones like you see in tumblr photos haha.
Off we go!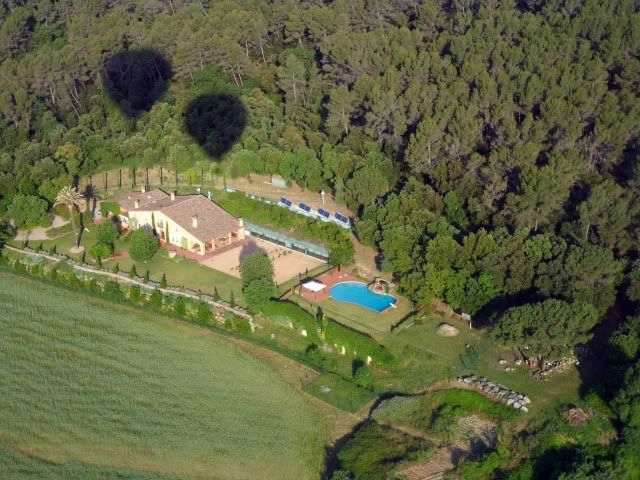 Oh I need to show you guys this house. Look at the size of it and the pool. You'd think it belongs to some rich businessman or something but no, it belongs to a baker. Albeit one who supplies to all the houses in the area and hotels BUT STILL. I think I should consider a change in profession. Copywriting will clearly not get me a house like that.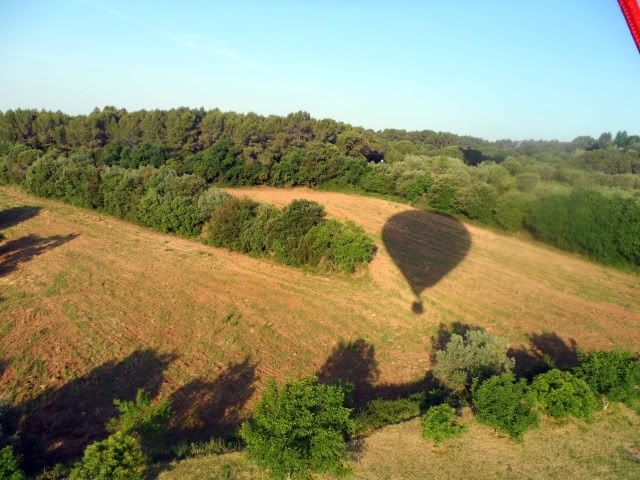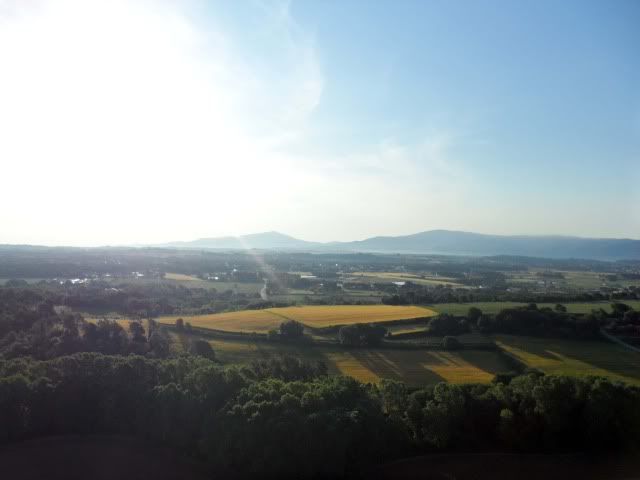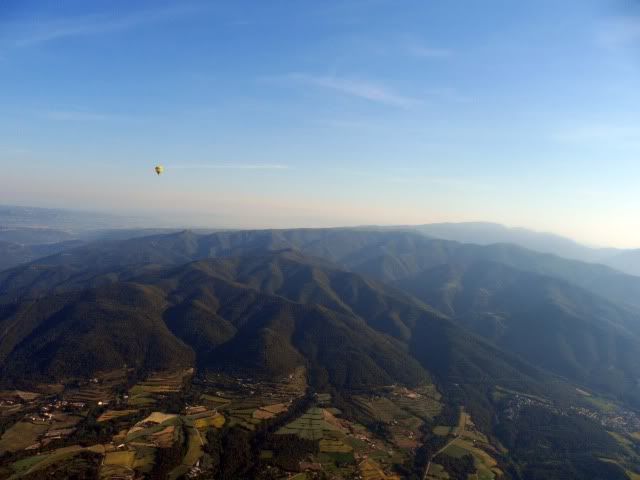 The view was amazing. This was taken when the balloon had reached the maximum altitude for the day.
We took ages to land because while you have control over the balloon's altitude, the direction is completely at the mercy of the wind. Talk about going wherever the wind takes you huh.
We eventually landed in this field with ridiculously unnecessary tall grass/weeds/plants. Another guy had to tug us haha. He basically spent 1 hour chasing us around just so he could help with the packing. Must really love his job.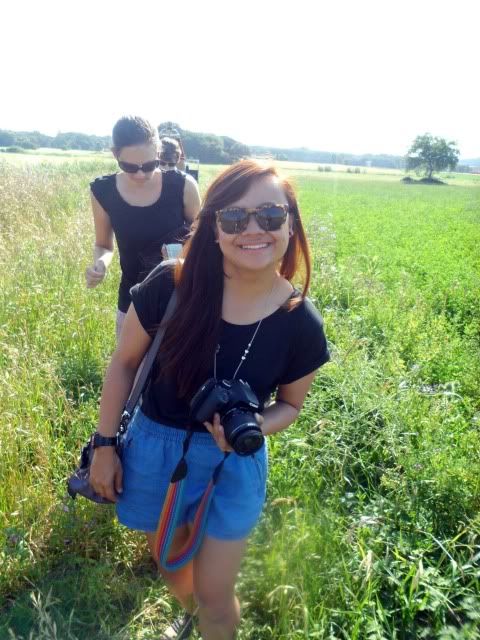 Trekking through the grass. No easy feat when there are thorns and your legs are exposed.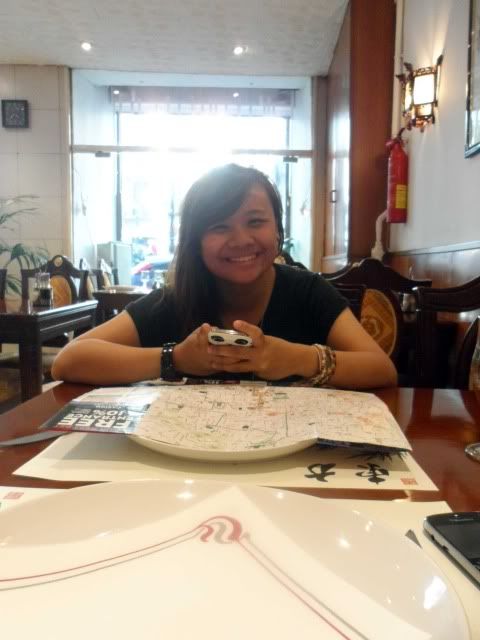 Some chinese food for dinner y'all. It was even pretty good chinese food! Didn't take pictures cause I was starving and distracted when the food came oops.
Afterwards we went shopping around the Haji Lane of Barcelona! It's this big area called
Born
. There are loads of alleys that you need to explore because unlike Haji Lane where all your stores are concentrated, the shops here were scattered all over the place. It was really fun though, ducking into a seemingly deserted alleyway and then discovering cool shit you cannot help but spend an obscene amount of money on.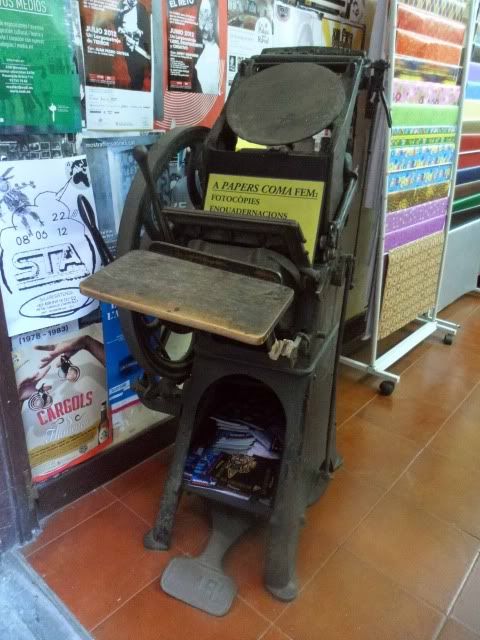 An old school photocopier!
We also stumbled upon this church. I must say, the churches in Spain seem to follow a trend of having a very unassuming exterior. Wouldn't expect much from this would you.
BAM. You get something so hauntingly beautiful inside. I found it to be a very different kind of beauty from the Sagrada Familia church. That one felt more airy and heavenly, full of light and very uplifting, if that made sense. This one had a slightly spookier feel to it, but it was still incredibly serene.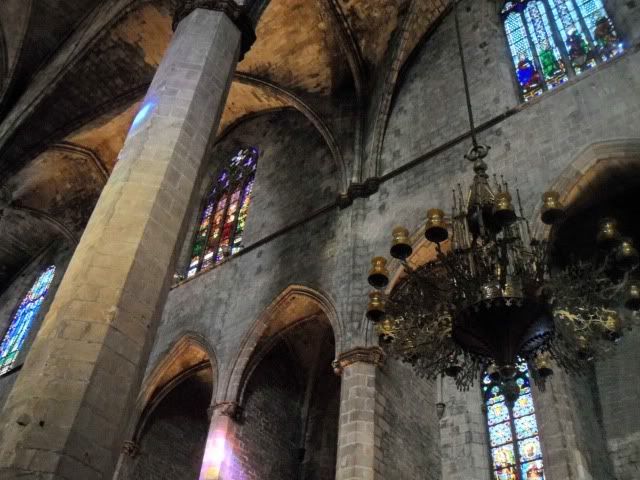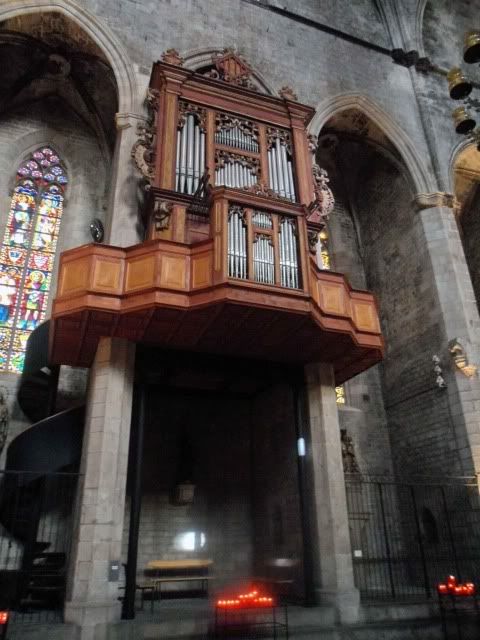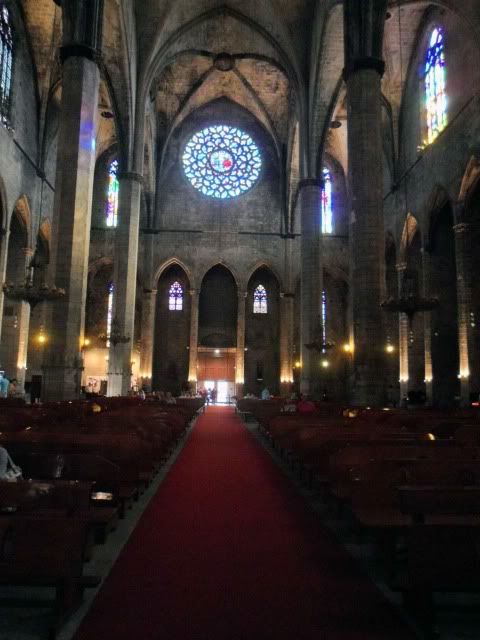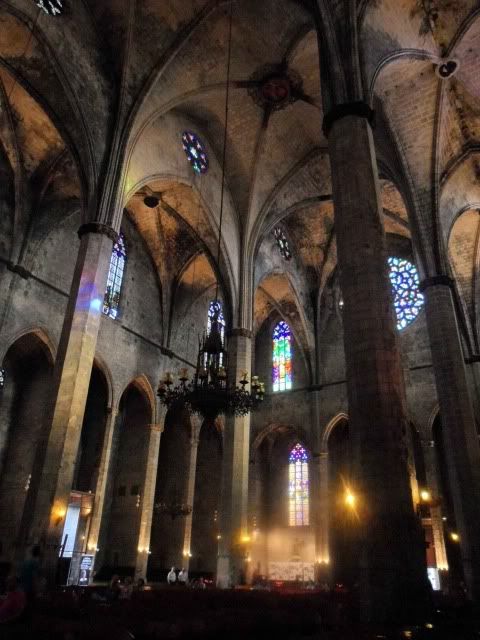 Amazing. I felt so at peace just being inside. Felt like I could sit there for eternity contemplating the world. I like to think that churches like this are little pockets of peace amidst a city of constant movement. A reprieve from life, if you like.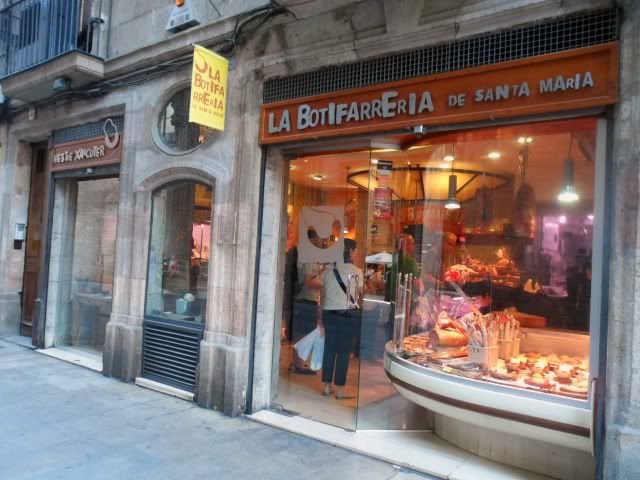 Some hardcore butchery I saw while walking back to the hotel. I wish it was like this in Singapore, then I wouldn't have to a) get up at the crack of dawn for the wet market or b) spend a ton at Cold Storage/Marketplace for decent cuts of meat.
Flying to Berlin tomorrow, so i'm going to go to bed and dread the 4 hour flight.
Don't despair cause it's Monday, the week will fly by! xx