Woke up at the crack of dawn for nothing because we mixed up the hot air ballooning dates. Usually i'd be spitting fire at this point, because I hate it when my sleep gets disrupted for nothing (especially by flinging their arms across my face, just saying. You know who you are) but I was up in time for breakfast for once, so I can't really complain.
Waiting for the ballooning people that would never turn up LOL. Might as well camwhore.
OOTD: Jacket: Zara, Top: Club Monaco, Shorts: Zara, Shoes: Doc Martens, Bag: Marc by Marc Jacbos, Headband: Bershka
Close up of the jacket! Love the Chanel inspired quilting.
Speaking of inspired, i'm really pissed off that blogshop owners are starting to bring in this particular pair of Prada "inspired" sunnies. For fuck's sake, a rip off is a rip off. Inspired my ass. I was so psyched to buy them in Paris BUT NO. I know it doesn't matter whether people think it's a knock off or not but it would just piss me off anyway. Like urgh, have some goddamn respect for the brand can.
/rant over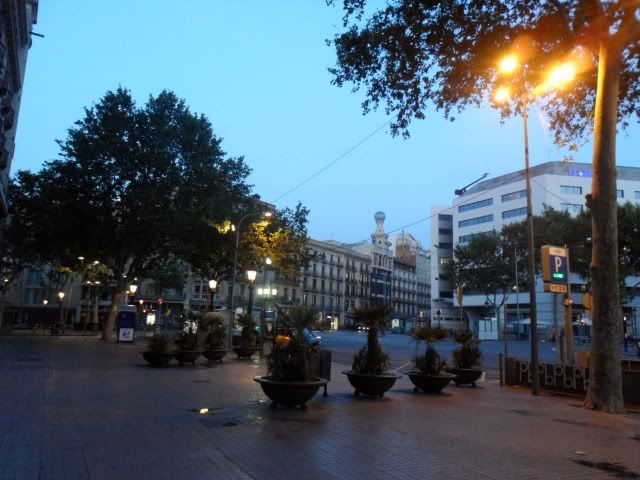 The plaza at 6.15am.
Super starving at that point of time and cafes weren't open yet (very appreciative of Singapore's 24/7 Starbucks now) so we went for the hotel's buffet.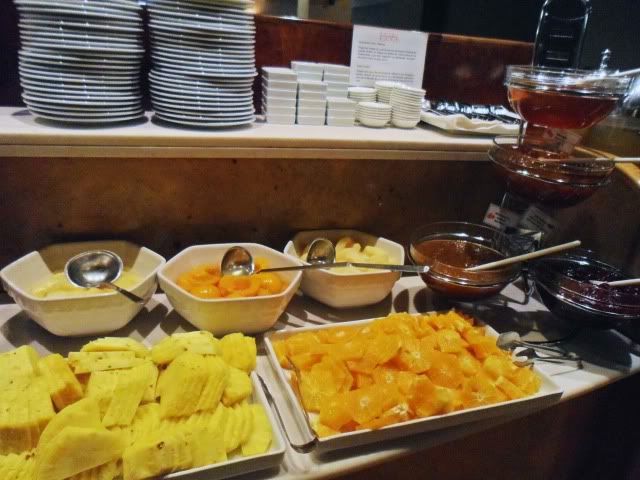 Fruit selection.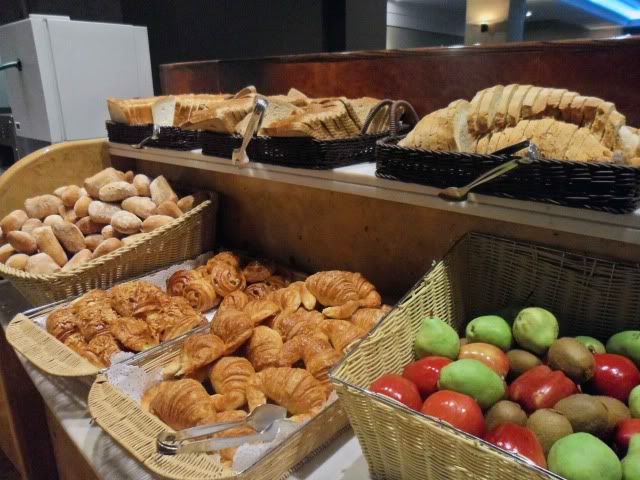 I love how abundant bread is in Europe. And they are all generally of really good quality, even those at the tourist traps.
Tons of cheese. Unfortch too strong for my palette in the morning.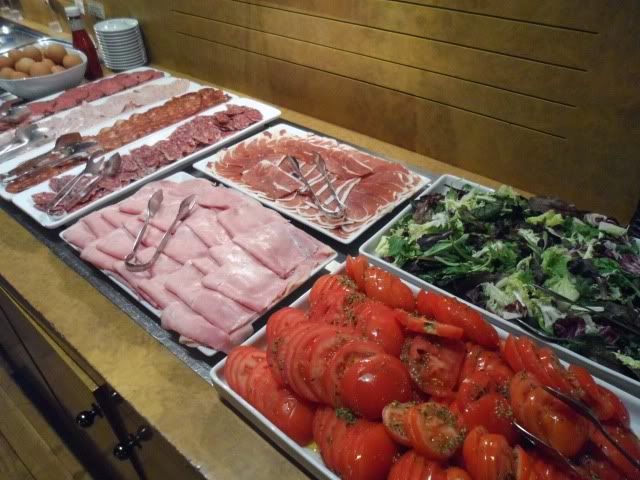 Damn alot of ham.
Went back to sleep after breakfast hahaha. All those calories for nothing.
Love this building! I think it's designed by Gaudi, although i'm not 100% sure. It's very beautiful in a creepy way.
Love the railings on the balcony.
Another intense building.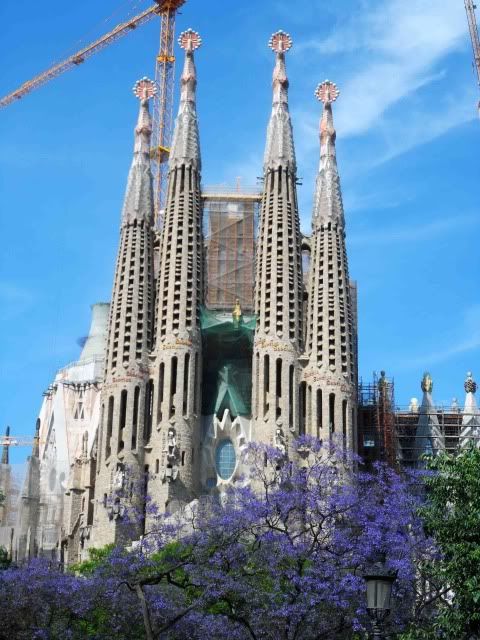 The
Sagrada Familia Church
. It's been under construction for the longest time. I think that's just cause it's so massive that each time one area is done, another area fucks up. The last time my dad was in Barcelona, which I think is at least 10 years ago, it was under construction too. The upkeep sounds really tiring.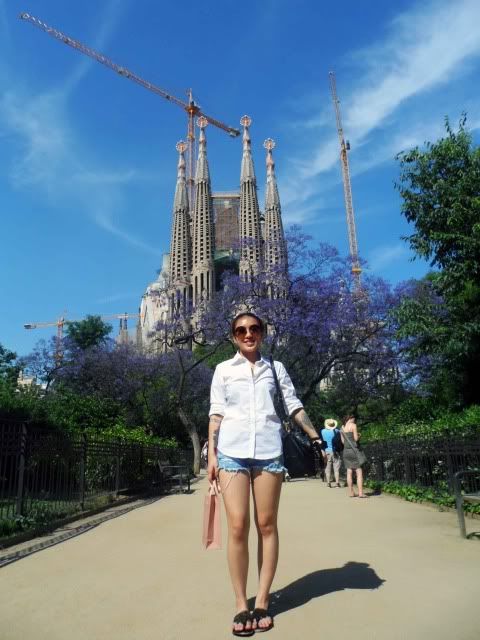 Pretty purple trees.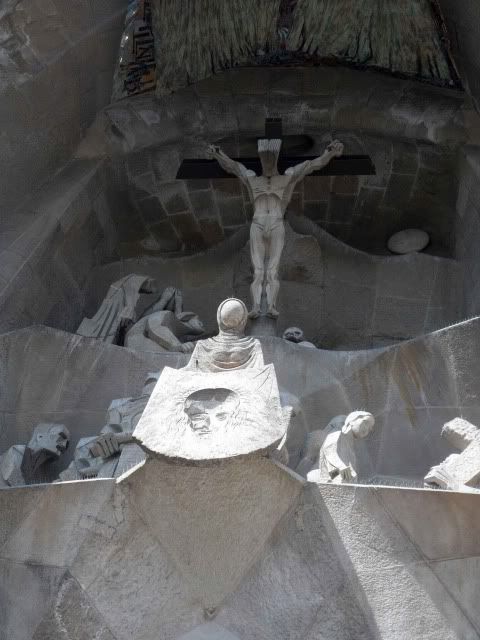 This is creepy to the max. Very weird way of sculpting the human anatomy too, very geometric. Gives it a very inhumane feel that just adds to the overall creepiness of it.
But damn, the interior of the church was quite literally breathtaking. My dad said it was beautiful, but I had no idea what to expect. The way the light flooded the halls and lit up the stained glass windows, the pictures don't really do much justice.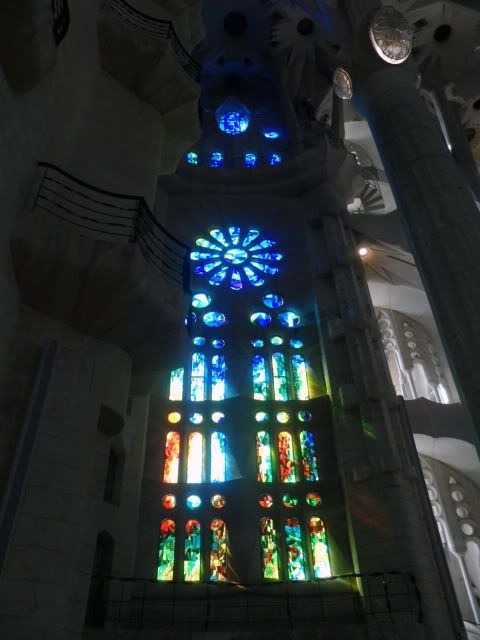 Look at the way the light enters. I feel very lucky I got to see this. I'm not a religious person, but being in that church gave me a sense of peace for some reason. I felt like I could have sat at the pews forever.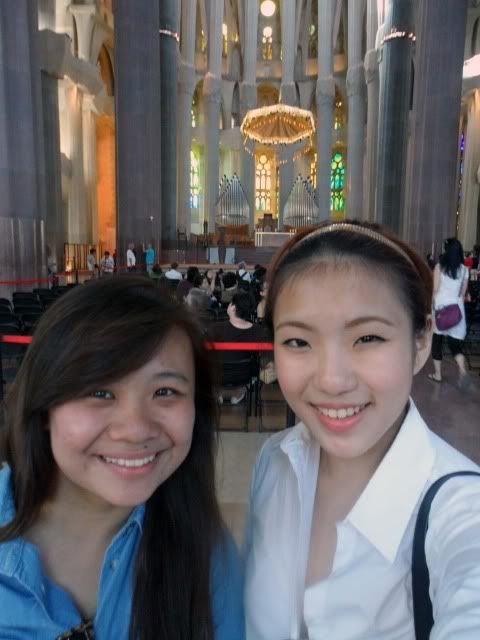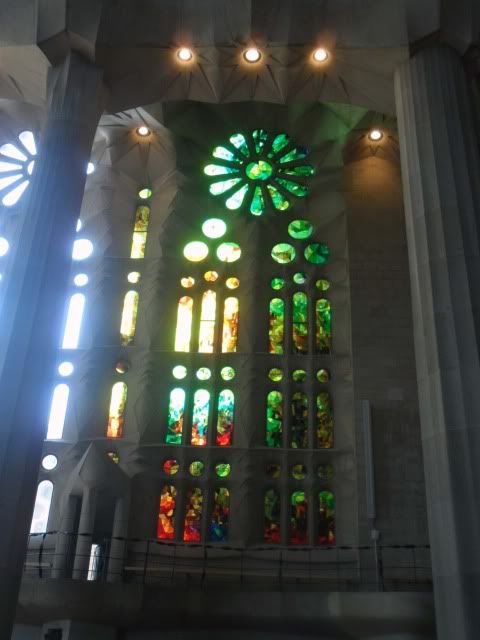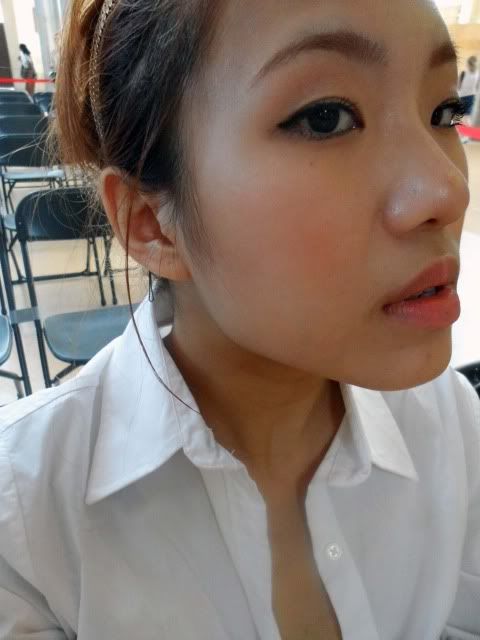 Looking cool in her Karen Walkers.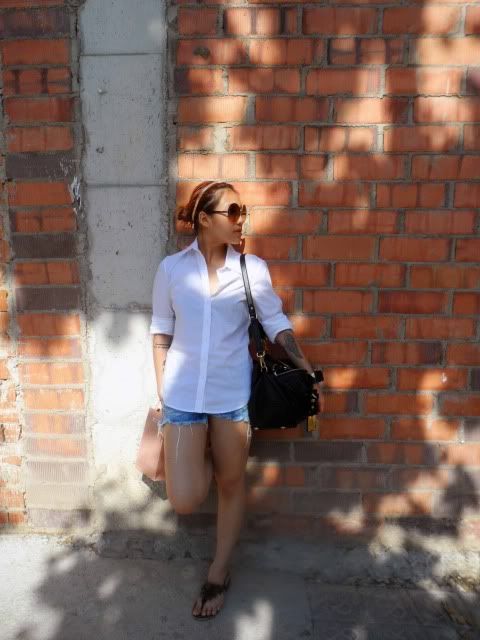 Ditched the Doc Martens for sandals from Topshop. So much easier to walk in. I love my doc martens, but they get tiring to walk in after awhile because of the weight.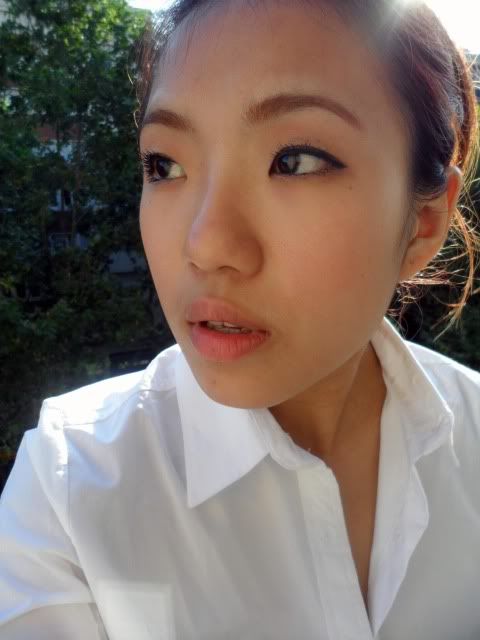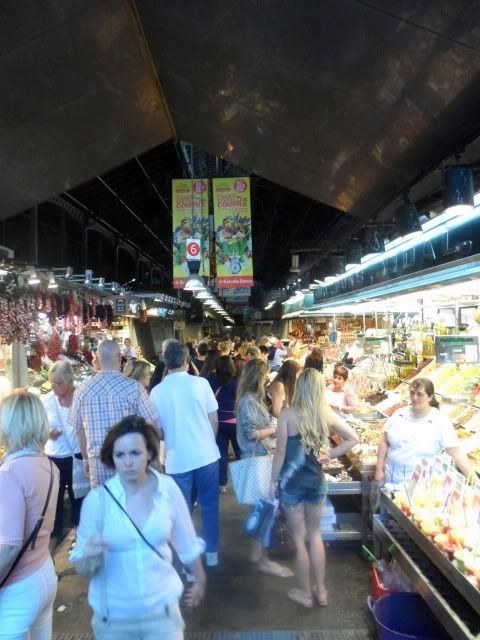 Wanted to go to this market for dinner, but we went too late and all the savory food stalls were closed already.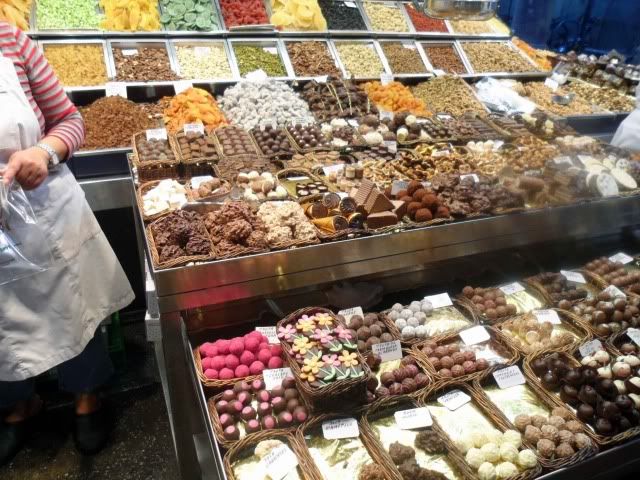 Hardcore chocolate stall.
Took this shot specially for my girl Singyi.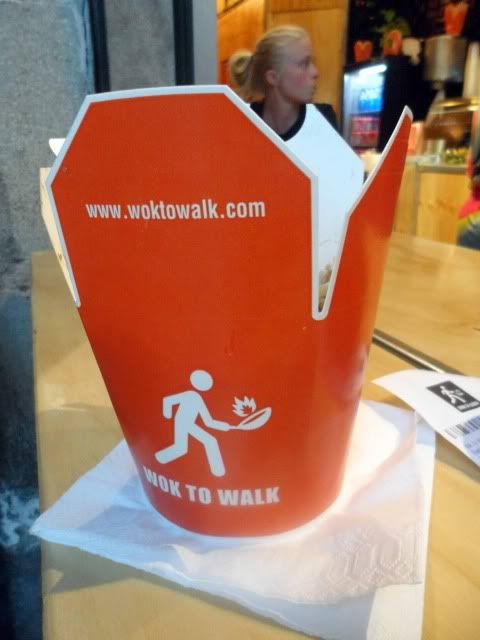 Ended up eating next door at 
Wok To Walk
, instant chinese food! It's kind of like a Chinese version of Subway- you pick the carb you want (rice, noodles etc), what additions you want and the sauce. And it was actually pretty decent! Either that or I was too hungry and missing Asian food.
Stopped by at Starbucks to pick up breakfast for the next day and I saw these super nice minimalist mugs lol.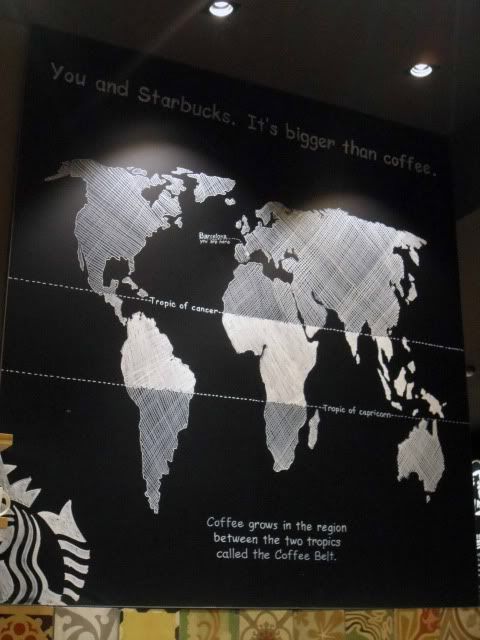 Shall end off this post with some intense chalk drawing. Going to go for a cooking class, last activity in Barcelona!
xx