Europe is strange. It's actually making me a healthier person, smoking aside. I eat less and I walk more. I hope this continues in Singapore lol . The weather is really nice. Like today we walked out of the train station and the temperature was supposedly 30 degrees, but with the wind, it felt more like 20.
Tomorrow will be my last day in Barcelona, and then it's off to Berlin! I have no idea what to do in Berlin except for the obvious tourist stuff so if someone can recommend a place to go/eat, that would be awesome :D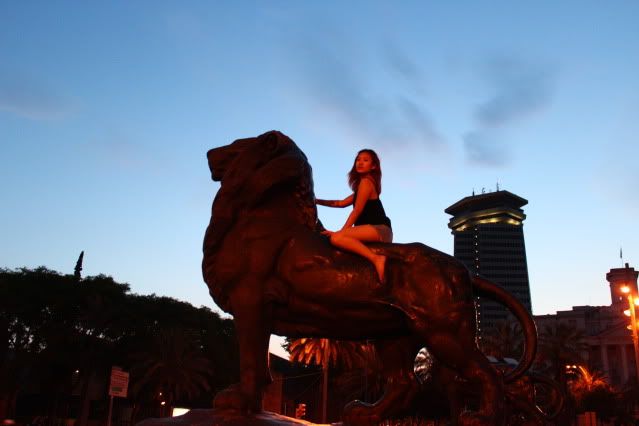 I hereby declare myself queen of the jungle. Probably defacing some national monument but everyone else was climbing onto the lions too so I'm hoping it's not too illegal lol.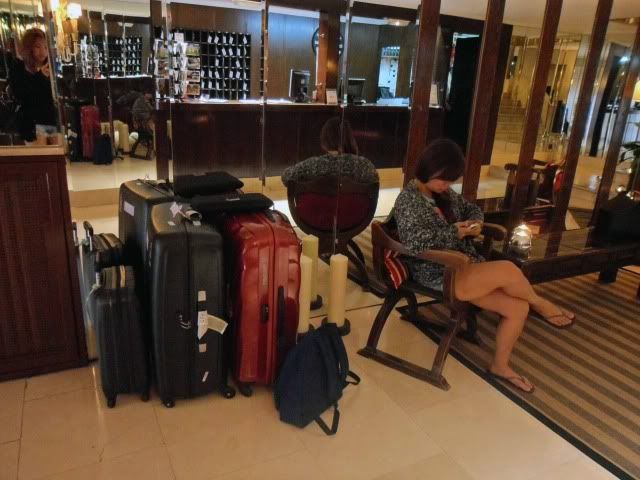 At the hotel lobby in Madrid waiting for the taxi to take us to the airport. Look at that amount of luggage. I had to buy the small one because mine was going over the weight allowance for domestic flights.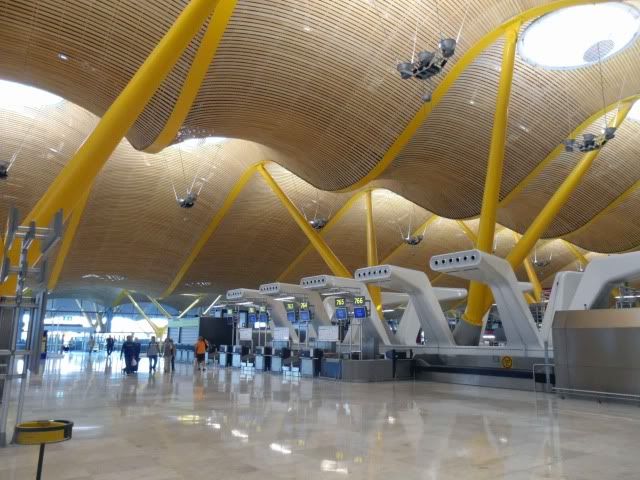 Madrid T4! So much more civilized than T1 and T2.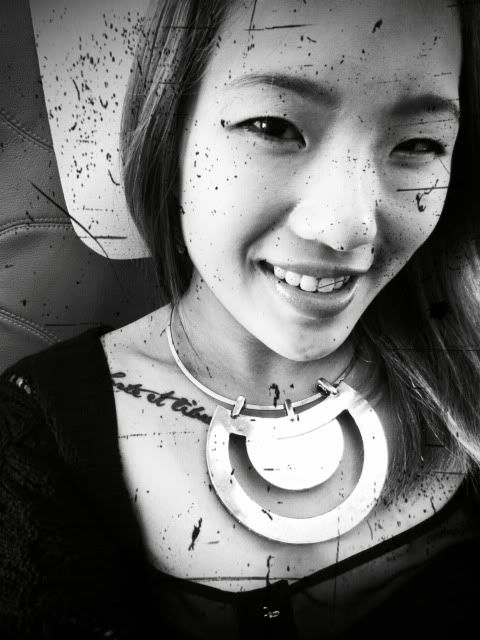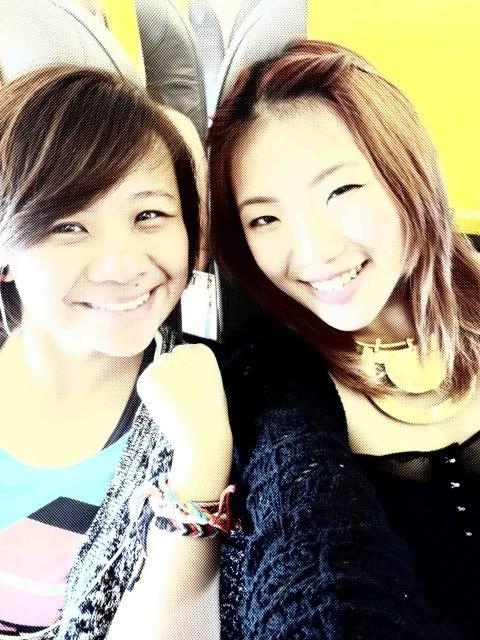 We flew 
Vueling
. I like the colourful headrests. It's a simple touch but for some reason it really brightened up the entire plane. It was a short flight, about an hour. I'm dreading the Barcelona - Berlin flight. 4 hours. Like flying from Singapore to Taiwan.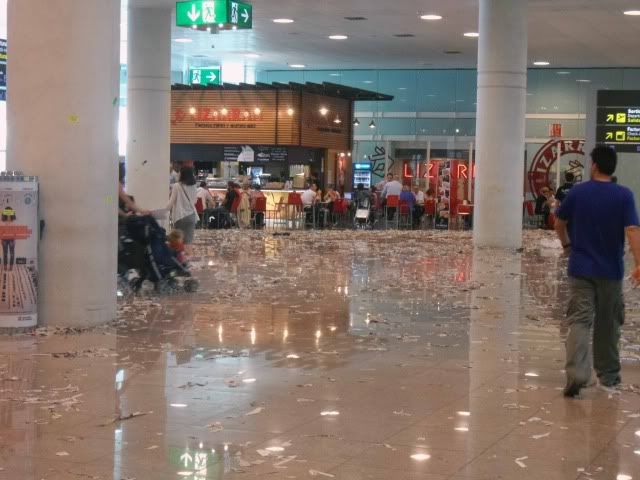 There was a cleaner's strike at the Barcelona airport LOL.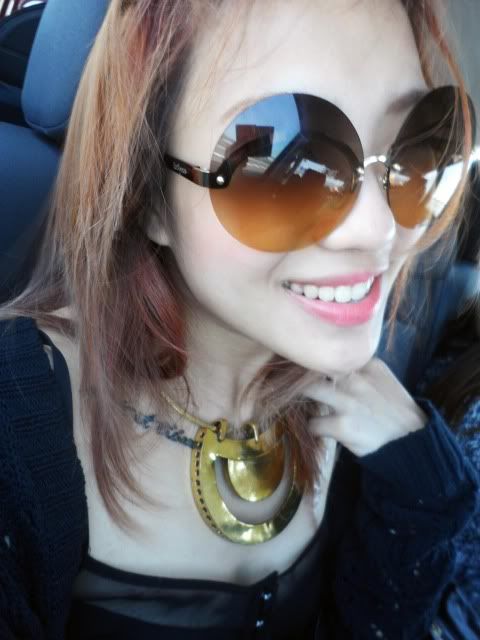 On the balcony at the (new) hotel!
OOTD: Top: Bershka, Shorts: Zara, Shoes: Topshop, Necklace: Collage, Sunglasses: Henry Holland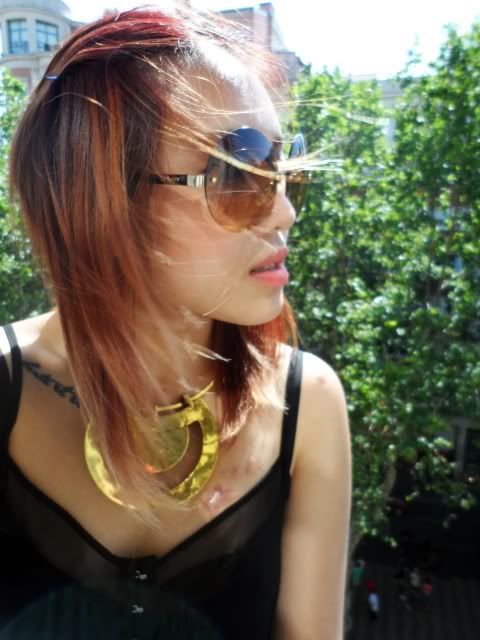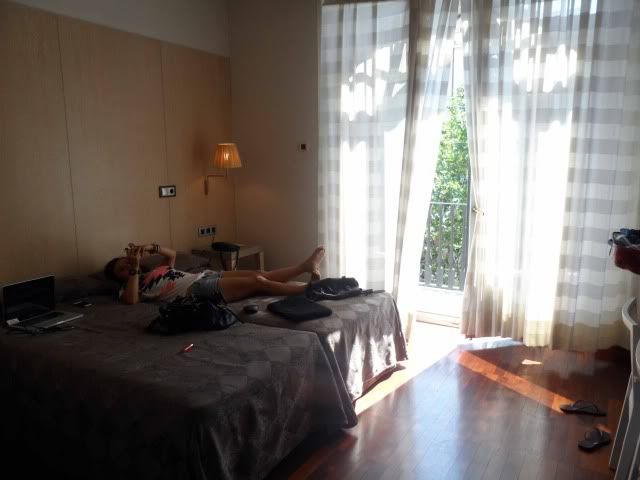 THIS is a room. Not the horrible one at Hotel Climent. I should have taken a photo but I was really too horrified and wanted to get out of there asap.
La Rambla, the heart of Barcelona. Lots of restaurants and shops on this stretch.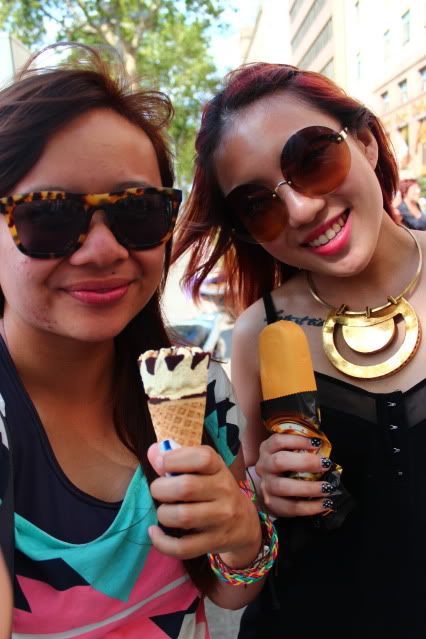 Hate this bloody gargoyle. I mean, i'm quite amazed at the effort they put into busking but this guy pissed me off cause he would growl and dumbshit ditzy tourists would shriek. Not a big deal lah but he parks himself RIGHT UNDER OUR HOTEL.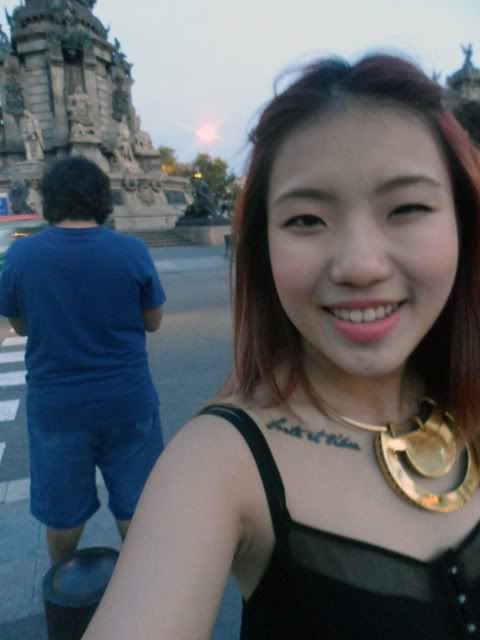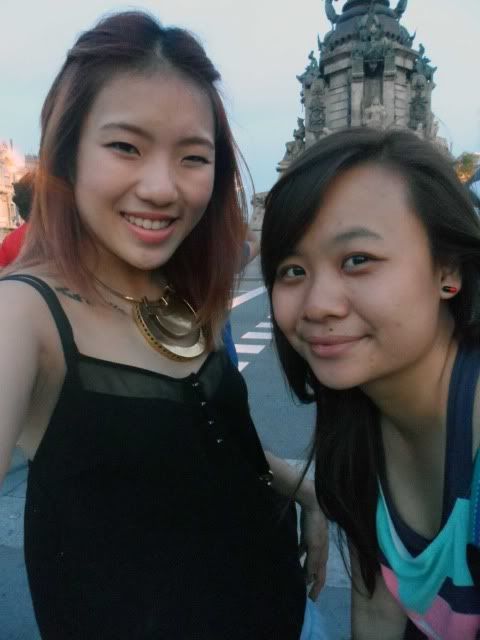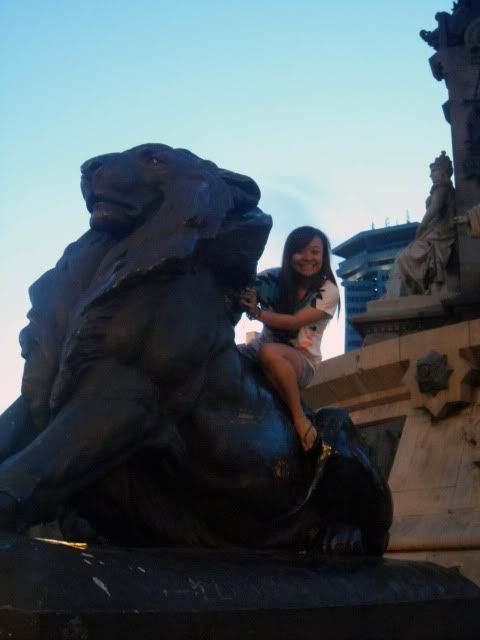 Started with a chill lion. Easy to climb.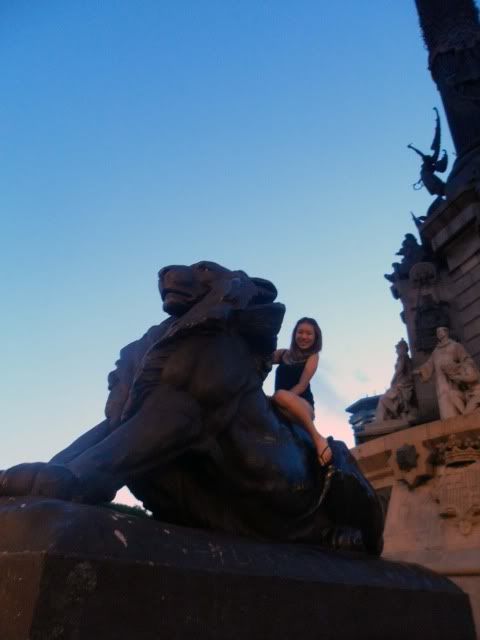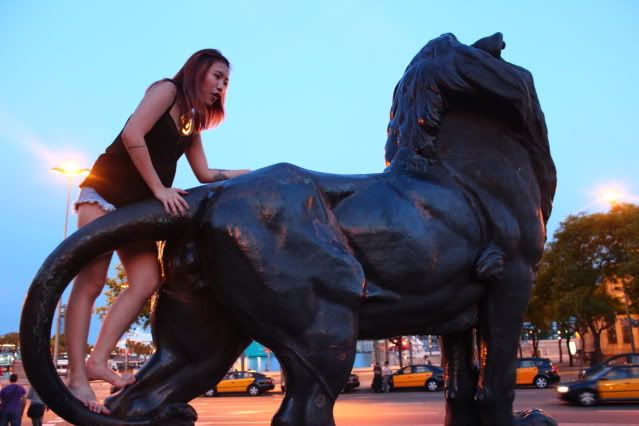 Attempting to climb. It looks very easy but the statue is actually quite tall and the surface is very sleek from the sea breeze and the cold so it's quite hard to climb. Plus i'm aging so i'm very
kia si.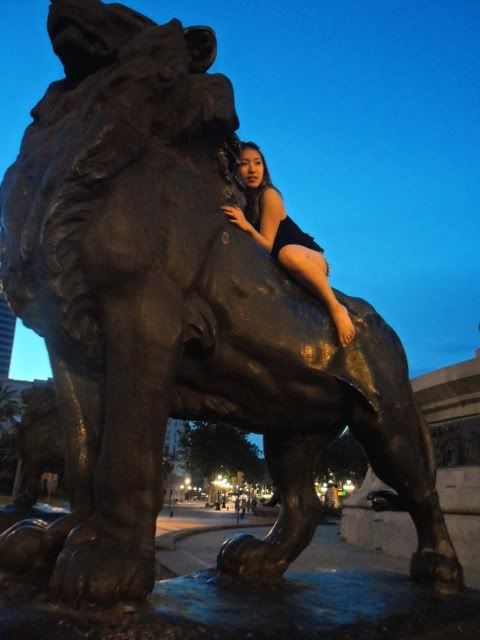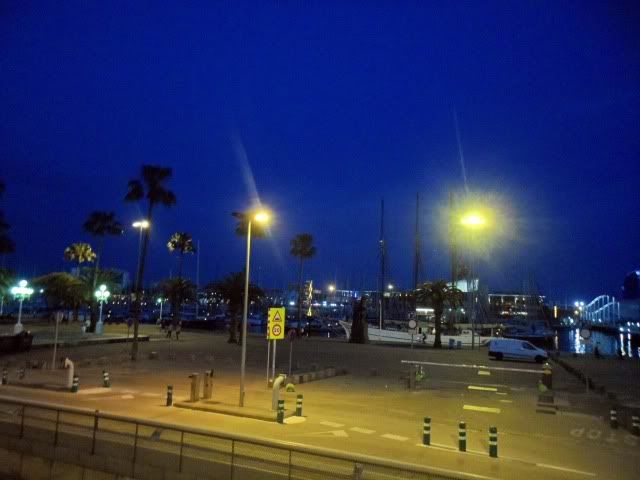 Tons of docked yachts! Why do some people have so much money ah.
We went to find some famous paella place for dinner! It's called 
Cavamar
, located at 54 Vila Joiosa, which is right along the beach. Took us forever to get there because we walked but it was so worth it.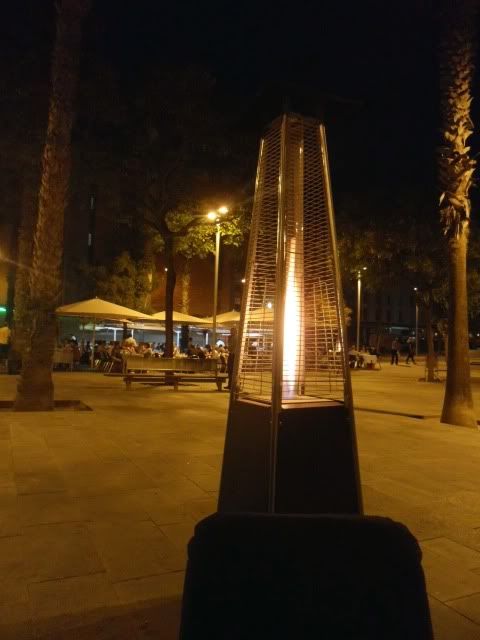 Seated right next to a heater. It was annoyingly warm at first but as the temperature dropped, we were very grateful for its presence.
Another thing about Spain, i've been drinking fresh squeezed orange juice everyday. The vitamin C must be doing wonders for my skin.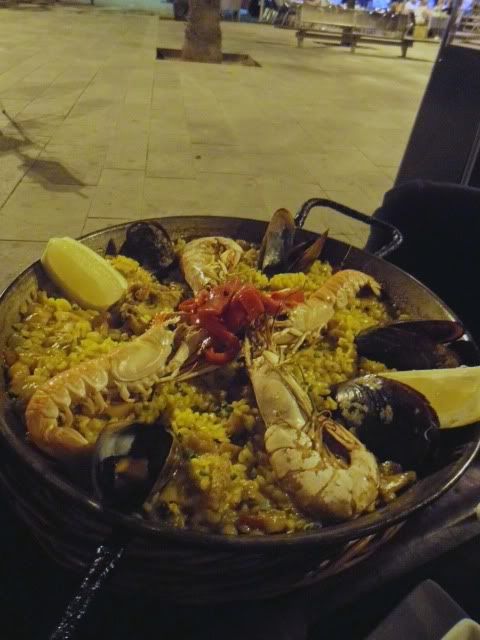 Meat and seafood paella! Such a shame because i'm allergic to shellfish and I can't eat them crustaceans. I can imagine how wonderful this would be for seafood lovers. The rice was incredibly flavourful though!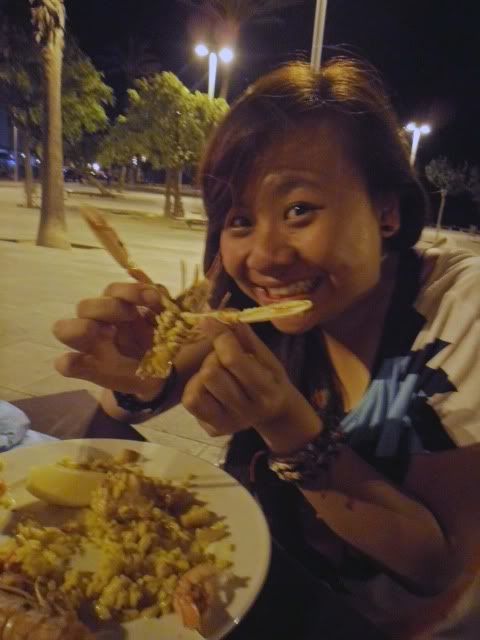 Playing with her food. Tsk, what a child.
By the way, Emirates is ridiculous. I just went to check to see if I could get an earlier flight back because I have the boy's birthday celebration at Butter on the night I get back and it would be nice to have more time to prepare and unpack (I touchdown at 9.15pm), but no. They want to charge me an additional $1.3K to reach Singapore 5 hours earlier. Cray bruh. I can buy my YSL clutch for that amount. Oh well. Live fast die young right? GL to Carrie and I.
xx