Or as I also like to call it, the place that sells the best xiao long baos in Singapore. Tucked away in a void deck in Ang Mo Kio, who would've thought, right?
Shanghai Renjia151 Ang Mo Kio Avenue 5#01-3046
Don't let that very unassuming exterior fool you though. The queue can and will get insane. The place opens at 6.30pm and when I was there at 6pm, there was already a line forming outside. Definitely go early, because they don't take reservations.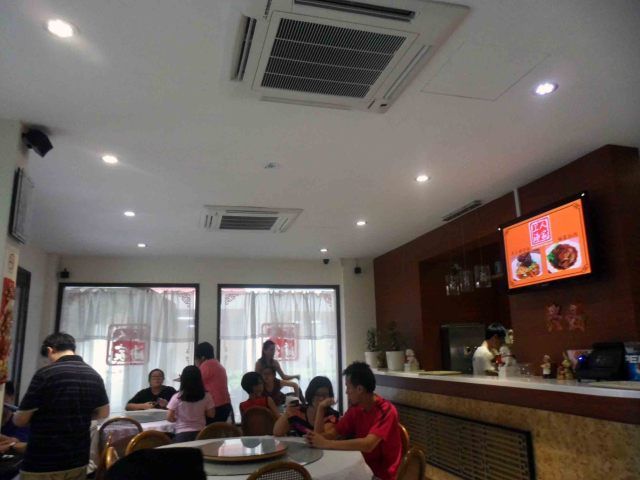 It's a really small family type place with a limited menu, but what they lack in quantity, they definitely make up for in quality. I guess it's lack of ambience is in a way, a sort of ambience in it's own right?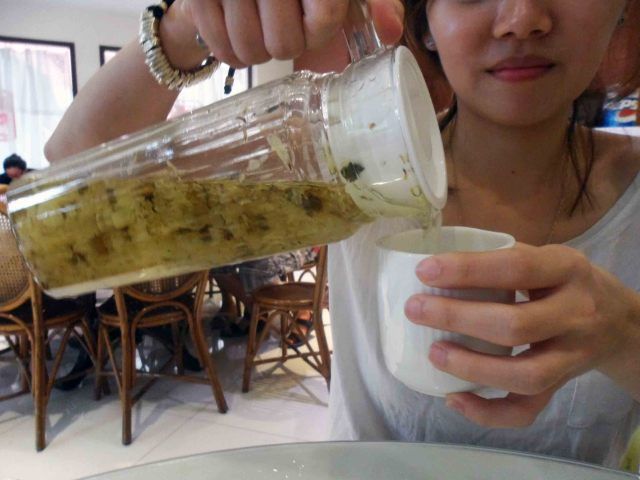 Some legit tea. Just look at all those chrysanthemum flowers inside!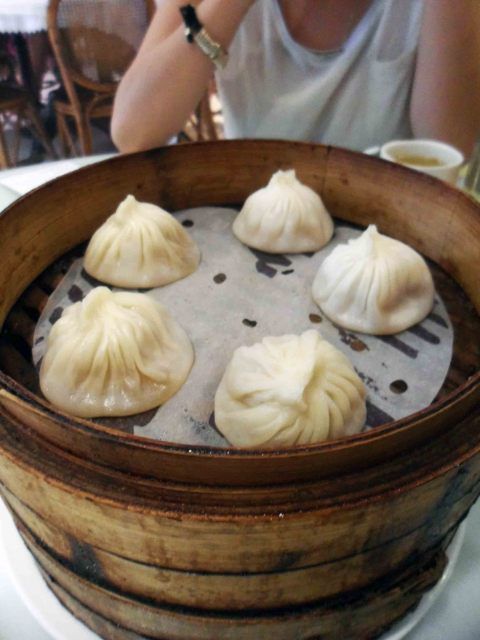 Behold, the most amazing xiao long baos to have ever crossed these lips. The skin was delicate but strong enough to not tear when being lifted, there was just the right amount of soup and the meat was very, very fragrant. It was crazy. We ordered 2 
longs 
to start but ended up getting another later on even though we were stuffed!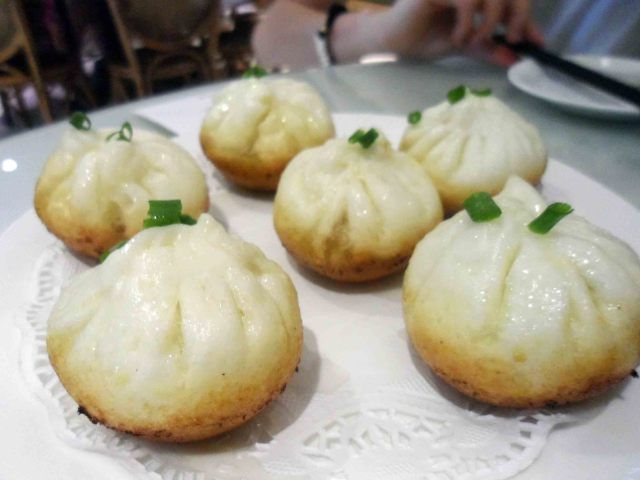 Can't remember what these are called, some pan fried pork buns I reckon? SO GOOD. This is THE epitome of comfort food. Crispy, oily, soft, savory and so wonderfully chewy all at the same time, my god. I could live on these and never get bored. MUST ORDER.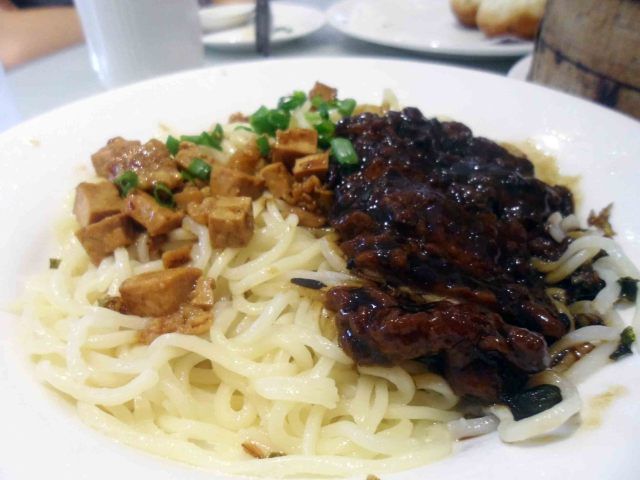 Another dish that just blew me away. Noodles were lightly coated with sesame oil and perfectly cooked- just chewy enough, the meat was slightly spicy and amazingly tender and the tofu added some reprieve from all that flavour! One plate is quite small though,
just
enough for one person. If you have a big appetite, it's worth getting two.
Crunchy deep fried spring rolls filled with cabbage in some kind of starchy sauce. It was perfect. Best spring rolls i've ever eaten.
The thing I really like about the place is that because it's so small, the food is cooked fresh and arrives at your table piping hot (I burnt myself so many times it wasn't funny). Places like Paradise Dynasty and Ding Tai Fung have their own spot in the sun but the food never arrives straight off the stove, and that's perfectly understandable but how many times have you eaten there and thought, "this would have been just 
amazing 
if it was hotter"? Shanghai Renjia- I have never been so glad about the existence of a restaurant.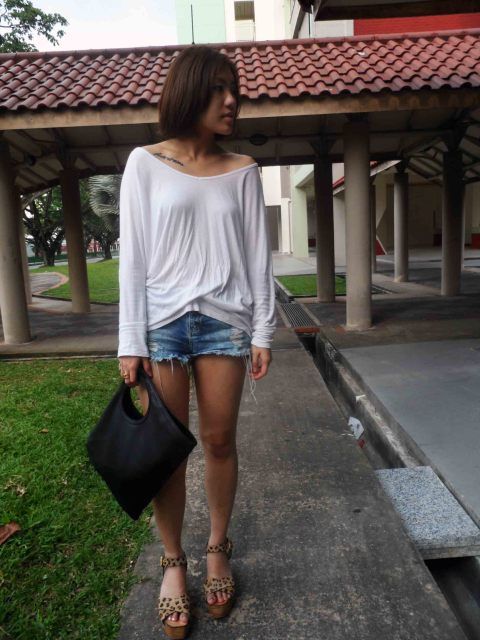 Top Topshop Shorts Bershka Shoes Topshop Clutch Cheap Monday
Sunday casual! I actually forgot about that clutch and I think i've definitely made it up to it after falling in love with it all over again the same way I did in Berlin. I've been using it sooooo much I feel like I should be scolded.
xx