So this year (last year, since this entry is supposed to be for 18 nov 2011), I turn 22. I don't know if i'm any wiser but hey. A birthday is always a good reason to round up the troops, break out the booze and partttyyyyyyyy!
So I got a table at the
Butter Factory 
(all time go-to club, reasons obvious) and it was a hell of a crazy night. Best part, I didn't go home drunk.
(Once again, photos credits to Carrie and her awesome fisheye lens)
Outside 
Frostbite
camwhoring with their giant popsicle sticks. They serve pretty awesome popsicles too! They go at SGD$5 a pop, mostly fresh fruit flavours but you got stuff like chocolate too. In my opinion, screw the price. We ARE living in Singapore.
And 1000000 kisses to Carrie for the shoes i'm wearing! Spiked Litas by Jeffery Campbell. LOVE.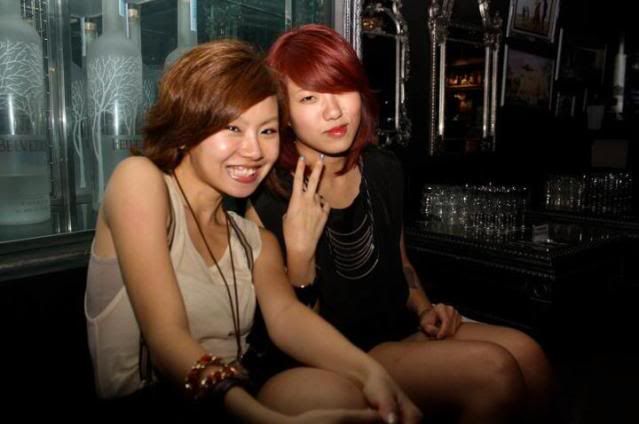 At our table, things still chill.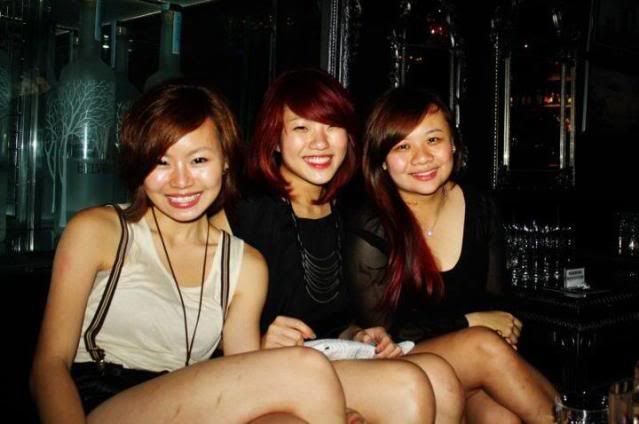 My bbgirls <3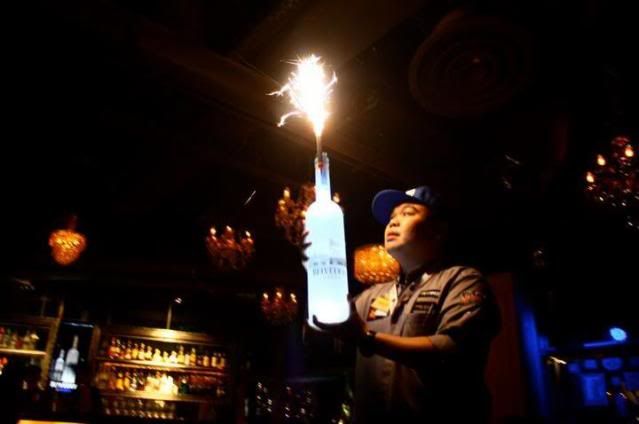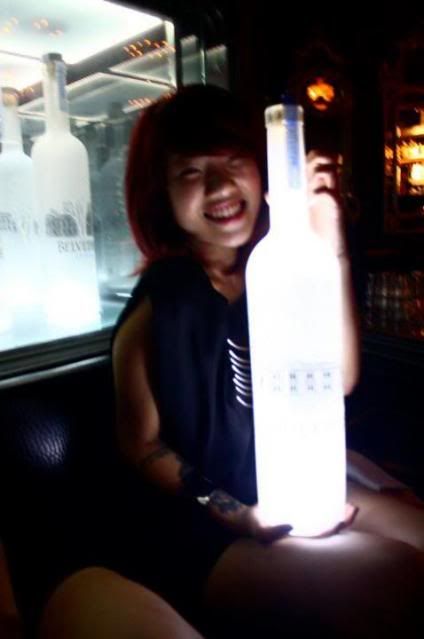 A sure sign shit is going down y'all.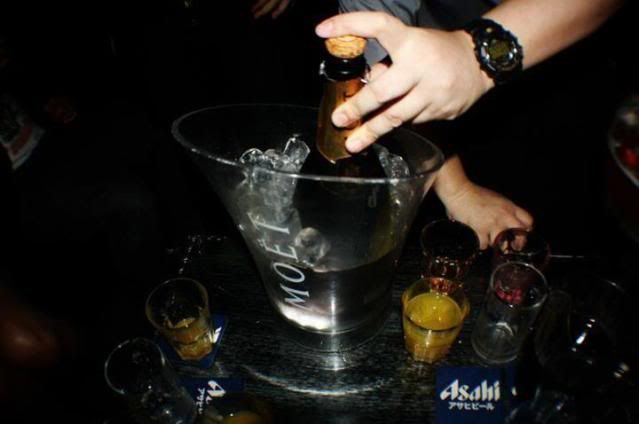 It's not a celebration if there isn't champagne!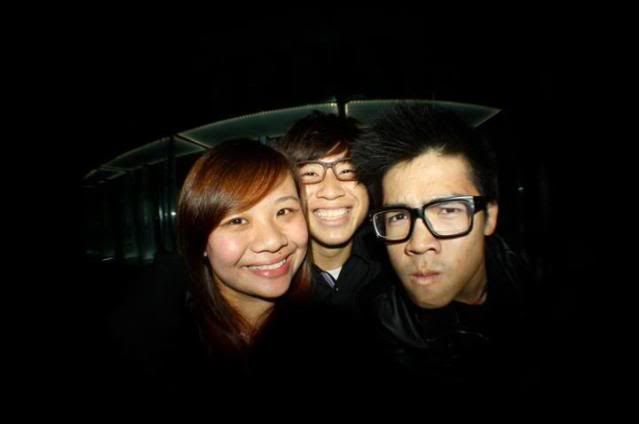 Carrie and her boys lol.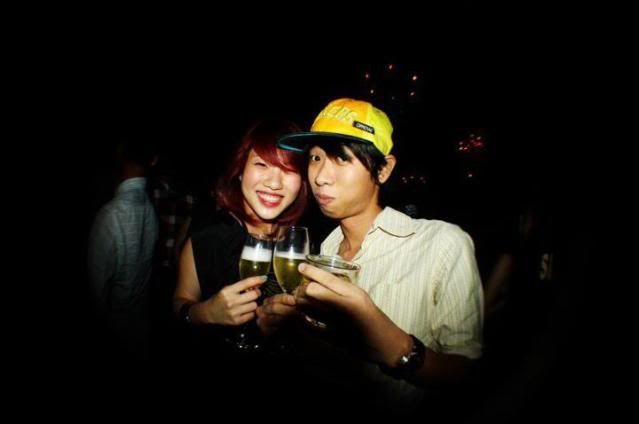 OH BACK IN DAY BOY, BACK IN THE DAY.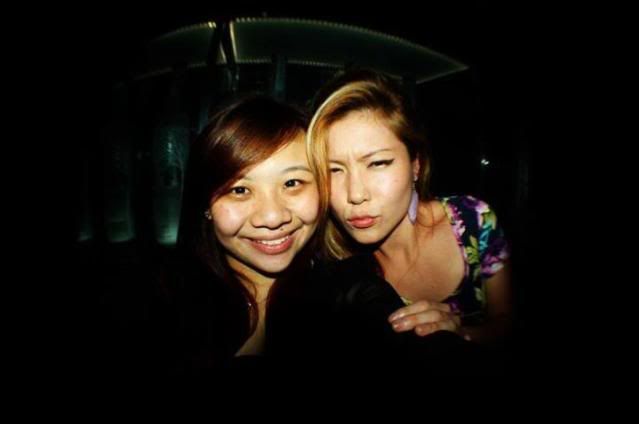 This is a very strange photo. You got Carrie, a relatively good girl with hardcore party chick Cheryl. Juxtaposition at its finest.
Mass Comm boys!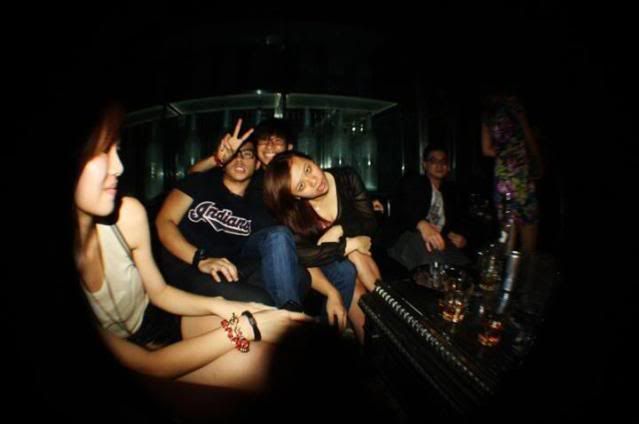 Nice face there sweetheart.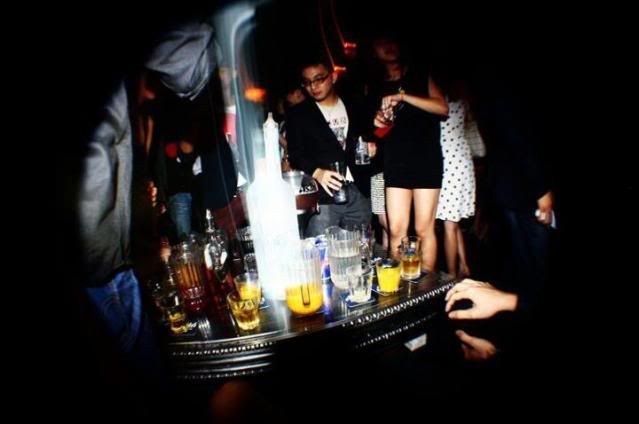 Much love to everyone for coming down!
I know, I know, birthday at the club, what a cliche, right?