During the Winter, I always make it a point to travel to a country where I get to bundle up in many layers, dash into convenience stores for hot drinks and grumble about the cold. Living in a country with Summer all year round does that to you, I swear it's not just me.
So this Winter we headed up to Taipei! I usually go to Hong Kong but a) i've never been to Taiwan, b) I supposedly have Taiwanese blood and c) NEW COUNTRY'S STAMP IN PASSPORT.
(Again, photos credits to Carrie)
DAY ONE
At the Taipei airport! Super excite.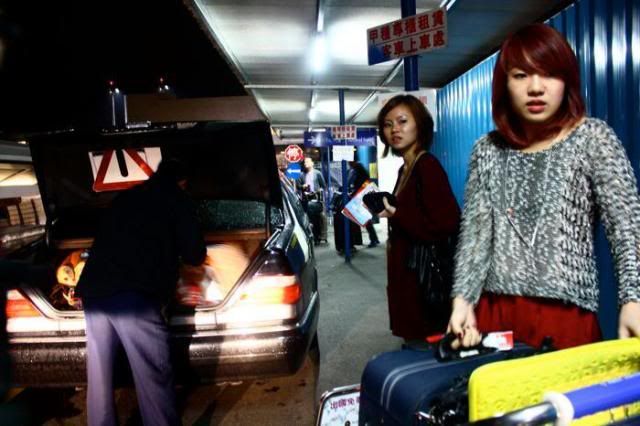 Waiting for the taxi to load our crap. No pictures of the hotel but we stayed at the 
Wonstar II
in 
Ximending
. Just Google it for the exact address. It was around SGD$100 a night, which is a really good deal considering its location. 5 minutes walk into the heart of Ximending, a 7-11 around the corner and the rooms were spacious, the toilets clean AND there was a balcony. Booyah.
The famous Taiwanese street food! These are like skewers. You pick whatever you want, and the auntie grills it over a charcoal flame (which I found myself inching closer and closer to when the wind got stronger) and douses it in a slightly spicy sauce. Heaven.
This is A MUST TRY IF YOU GO TO TAIWAN. I KID YOU NOT. They're just deep fried mushrooms but they sprinkle some kind of dry rub over it and it was sooo addictive. We ate a bag everyday.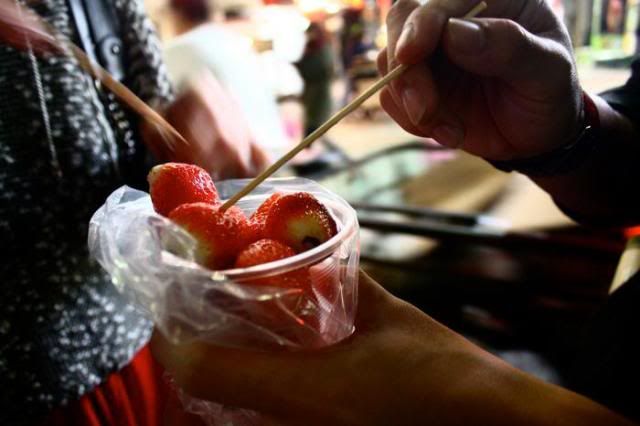 There are pushcarts selling fresh fruit too, to balance out all the deep fried food you will definitely be eating.
These pushcarts are technically illegal. They just gather in the main area of Ximending and when the police come, its like a fucking stampede. Quite entertaining to watch but when I had to chase after a pushcart for my skewers in heels, it got significantly less entertaining for me and more for my friends. Douches.
We left Singapore in the evening via Tiger Airlines so by the time we got to Taipei, there wasn't actually much to do but to settle in and eat!
DAY TWO
Breakfast of meat and vegetable buns and pork dumplings at a random eatery near our hotel. I don't recall what the place is called but there are many like these around Taiwan. Just be sure to go early when it's fresh! Sooooo good!
Loving the quaint coin tokens used for the subway. I bought 10 of them for keepsake and as souvenirs.
I really got to commend the Taiwanese for their orderliness. They actually follow the queue, wait for people to get off before boarding. Coming from Singapore where most commuters behave like barbarians, this was a really refreshing change.
At the viewing gallery at the Taipei 101! Nothing fascinating but it is a typical tourist thing etc etc.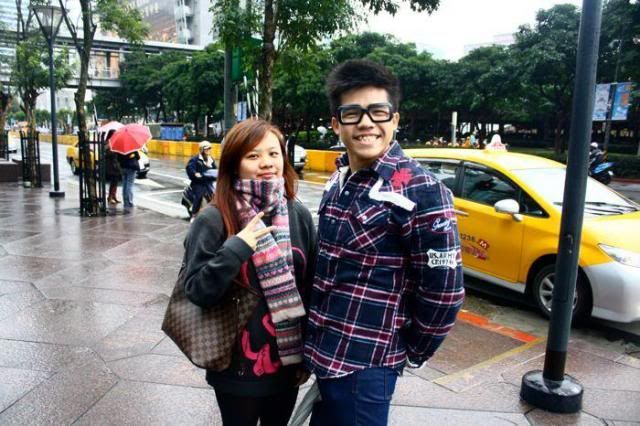 The famous toilet themed restaurant!
The food wasn't great, this place just banks on its gimmick-y nature to draw customers. Worth a visit if you haven't been though. It's somewhere in Ximending too. Pops right up on Google.
This was SUPER UNAPPETIZING.
Shopping in Taiwan can be cheap if you avoid the departmental stores and (duh) branded goods. I got a skirt for SGD$15 and the quality wasn't too bad. This is all in Ximending, i'm not sure about the other parts of Taipei!
DAY THREE
Lunch at some utterly forgettable curry place. I would tell you what it's called so you don't go but i've long forgotten the name. The signboard is yellow though, if that helps.
Nothing interesting, just did a whole lot of shopping. Girls, go to the 
DongQu
area! There are tons of independent shops alongside giants like SOGO where they stock a lot of the pricier Japanese brands.
DAY FOUR
So if like me, you are a starving student but want to desperately experience going to the hot springs in Winter without breaking the bank and going all the way to Japan, you can go up to 
Beitou
in Taipei! Very accessible via their subway.
This is actually a hot pot place. Looks like something out of a fairy tale! Twas a shame we didn't get to eat dinner there cause it closed pretty early.
The communal hot spring we ended up in.
Tip: 
There are two types of hot springs options in Beitou- communal and private. The communal ones look like that while the private ones look like a hotel bathroom. Those fit up to 1-4 people, but those for 4 people require some advance booking and naturally, private ones are more expensive. Go early, and avoid the weekends because locals just go up there in hoardes.
DAY FIVE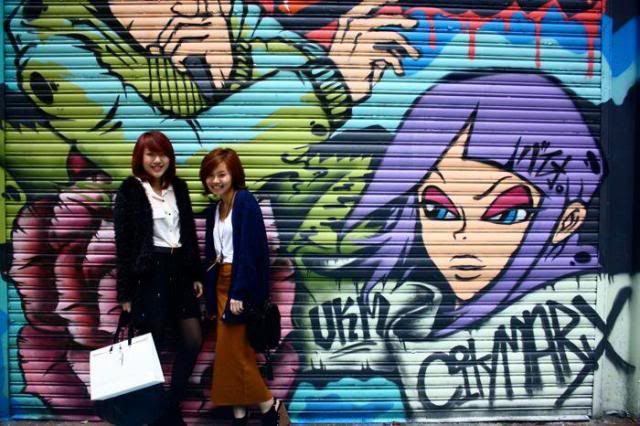 Some really awesome spraypaint art along the male Haji Lane of Taipei. Also located in Ximending. Ok so if you're not from Singapore, Haji Lane is this short stretch of shophouses with independent "hipster" boutiques. We found its equivalent in Taipei, but it sold mostly guy stuff. Ironically, I spent more money there.
Waiting for the train heading to...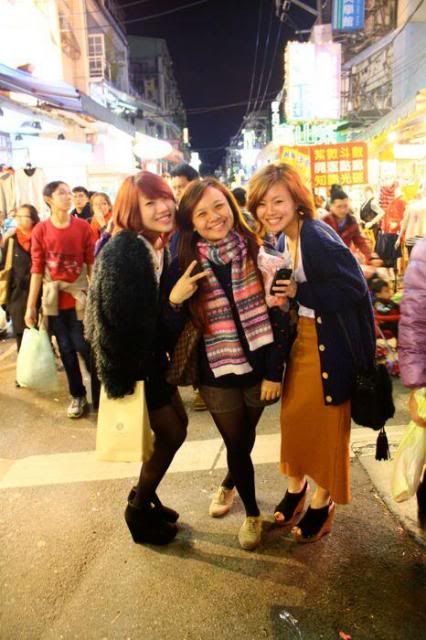 ... The famous Shilin Night Market! Crazy load of food and shopping. We were pretty shopped out so we were really just there to try the food.
Their famous fried chicken cutlets. Sooooo good! I'd kill for one now.
Beef ball soup.
Crazy good oyster omelette with chili sauce.
Some herbal chicken soup.
Beef noodles! We thought this was pretty amazing already until a friendly shop assistant introduced us to this other place that was just 3 streets away from our hotel!
DAY SIX
The beef noodles! It was crazzzzzzyyyy good.
Just try to keep me away from grungy alleys.
A funny story. I was getting my GST refund and I won a concert ticket to some apparently famous singer. I ended up giving it to the shop assistant cause I had no idea what to do with it.
See the little green man? He starts off walking but as the countdown goes, he starts running. It was really entertaining, I don't know why.
CLUBBING
We went clubbing, although there aren't any pictures. I'd recommend 
Room18 
located along Sōngshòu Road in the Sinyi District. Two rooms, one playing your commercial R&B/Top 40s and the other playing Electro/House. I think I liked it because it reminded me of The Butter Factory lol.