So I went to Phuket again in February, this time with the boy. It was exactly what we both needed, a getaway from Singapore for a bit!
DAY ONE
This time I stayed at the 
Safari Beach Hotel
. It's just 2 minutes away from the hotel I stayed in previously. This is even nearer to the awesome Patong Beach Seafood and literally just around the corner from Bangla Road. I think I payed about SGD$100+ a night.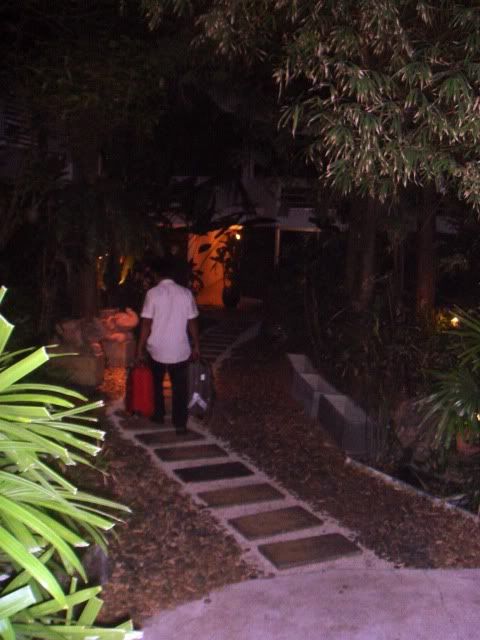 Walkway to the rooms.
Not as fancy as the La Flora but we did have some kind of balcony and the rooms were much nicer than what Agoda led me to believe.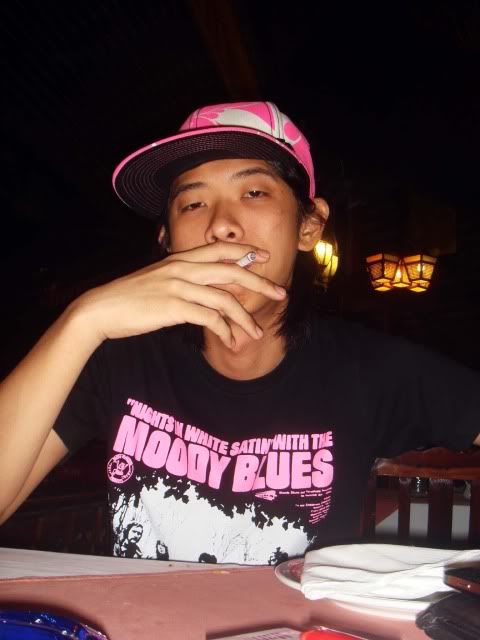 Look at that annoying face.
Naturally brought him to Patong Beach Seafood Restaurant! Miss this already.
DAY TWO
Breakfast wasn't as fantastic as La Flora. Twas alright.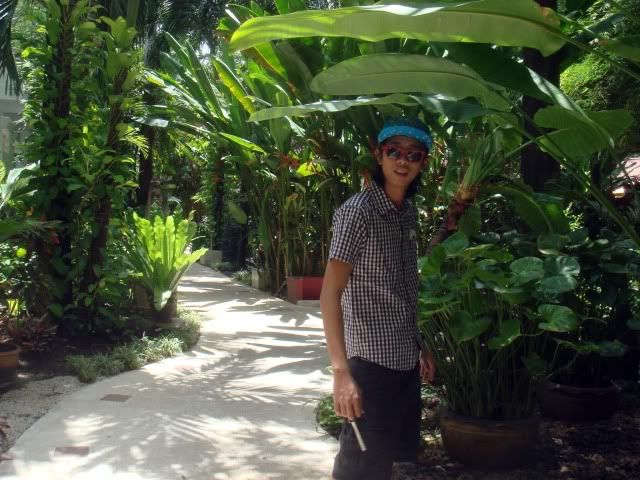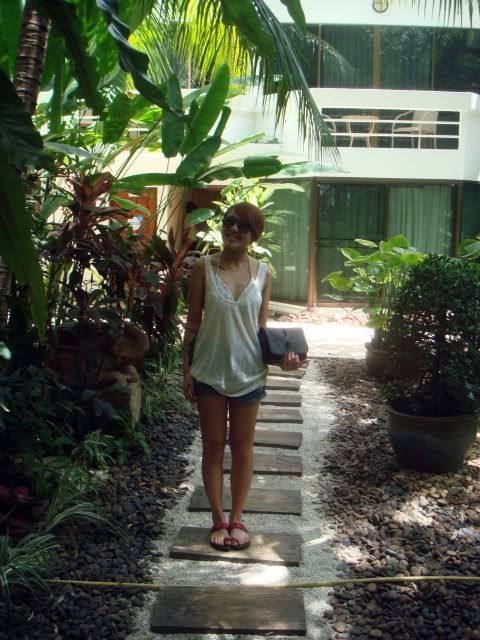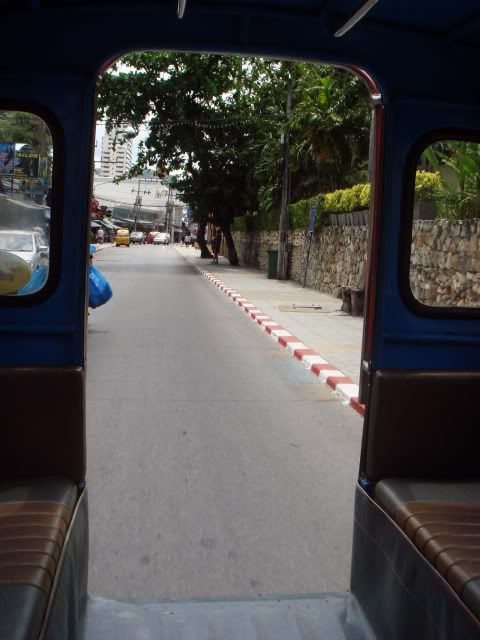 From the inside of one of those "tuk tuk"s.
SHOOTING RANGE. Great place to shoot some shit and relieve stress. If i'm not wrong this place is called the Patong Shooting Range? Basically you just go to any tuk tuk and there'll be a guy with a book of activities so just tell them you want to go to a shooting range and they'll most probably bring you to this one!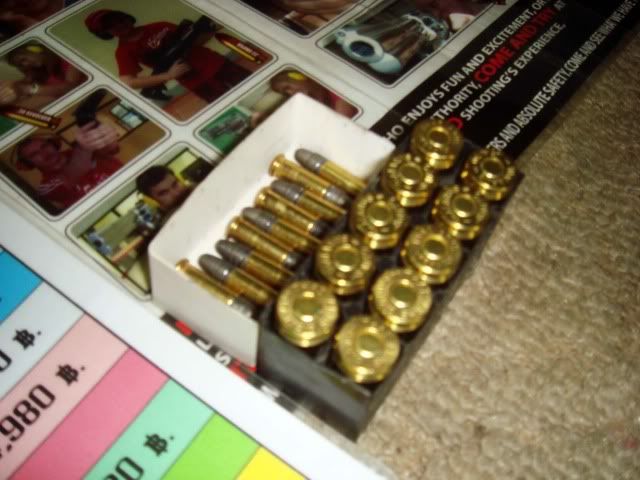 Ammo. It was quite pricey though. You're charged by the number of rounds you purchase. We spent something like SGD$300 for a total of 6 guns, 10 rounds of ammo each.
Went Go-Karting too! I was too chicken to take the bends and go super fast though lol.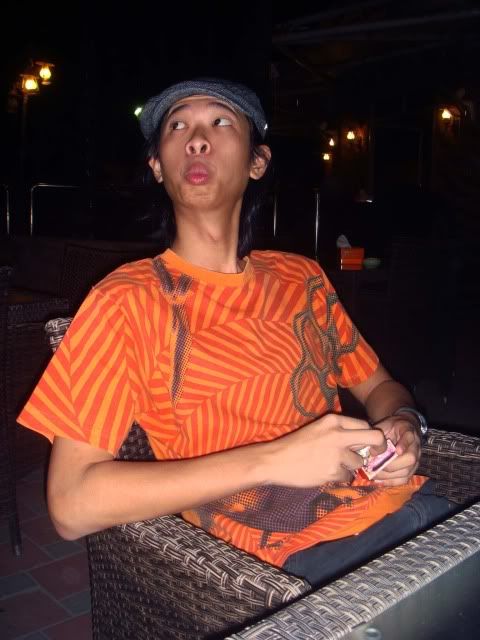 Brought him to this shisha place I went to back in 2007 for their cheap shisha (SGD$8) and pretty awesome North Indian food. The portions of naan bread was gigantic, you can share 1 between 2 people and still be damn full.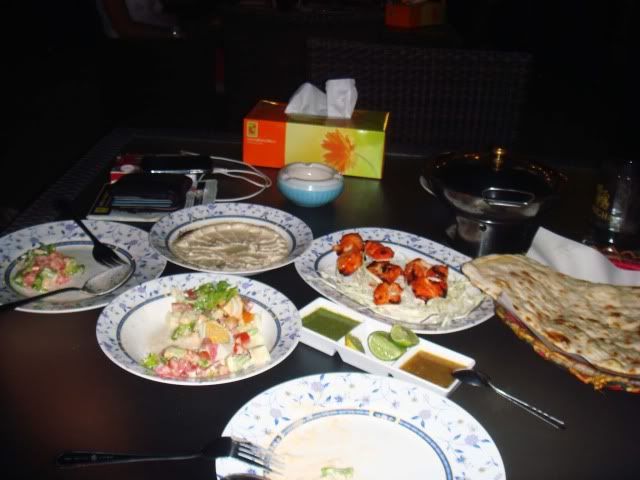 FOOD!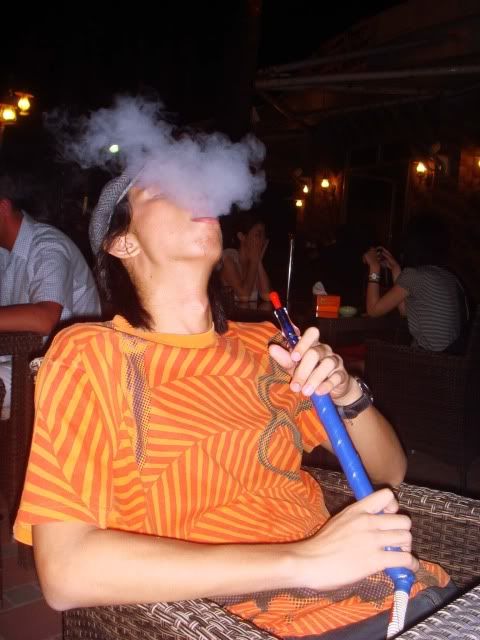 Year of the Dragon indeed.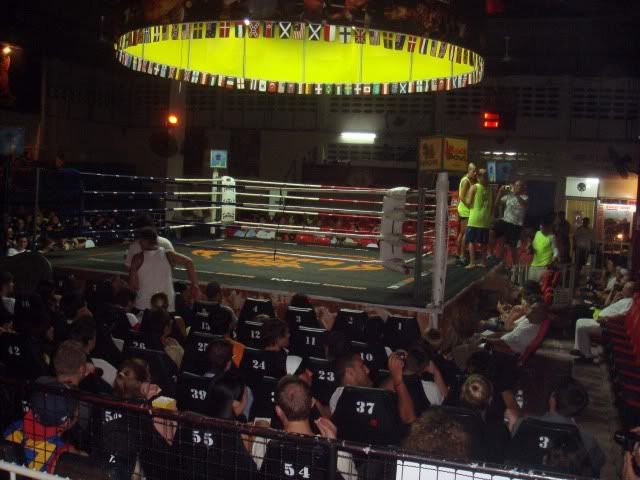 Went to watch a real, live muay thai fight after! The energy was crazy.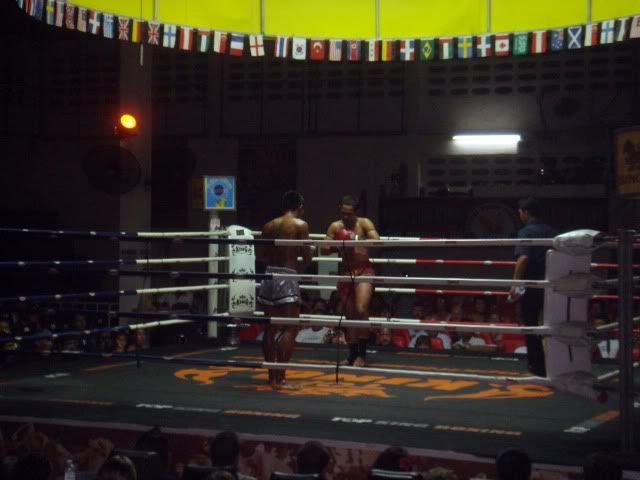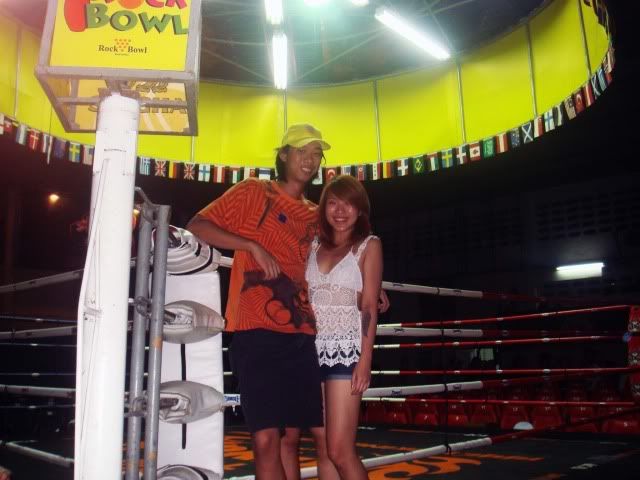 Again, there are booths along the main stretch of Patong with all kinds of activities, that's where we bought the tickets. You can go there to plan those island tours and whatnot.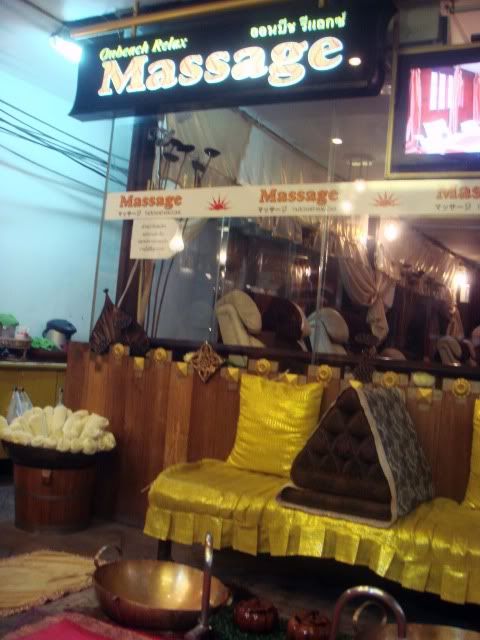 Ended the day with a massage. Needed it so bad man srsly.
DAY THREE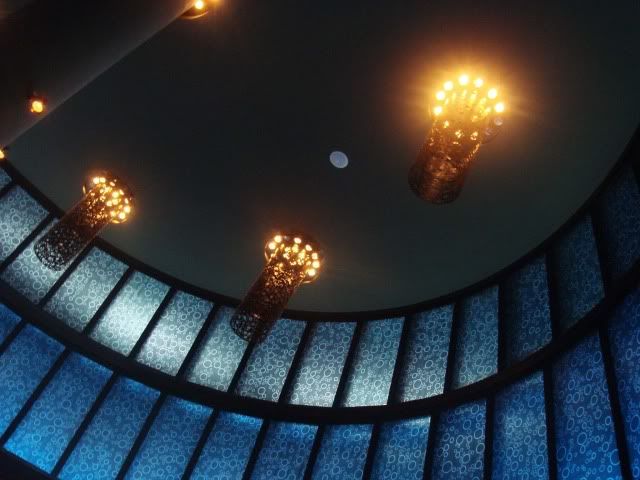 Went to some Thai restaurant for lunch at the 
Jungceylong 
shopping mall. I can't remember the name but it's located on the top floor.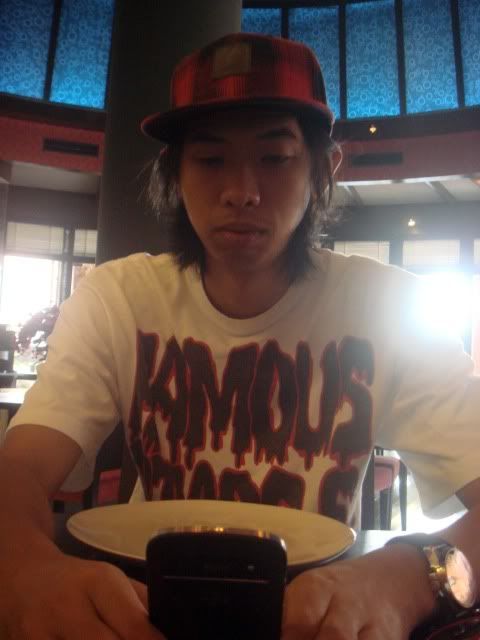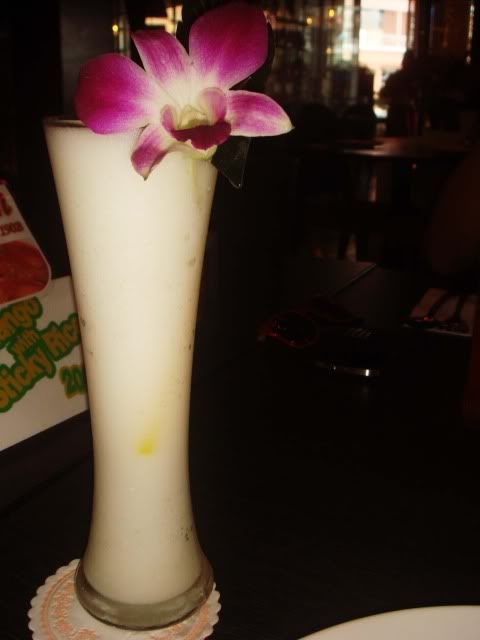 Some coconut slushee thing that was fucking awesome cause it was bloody hot.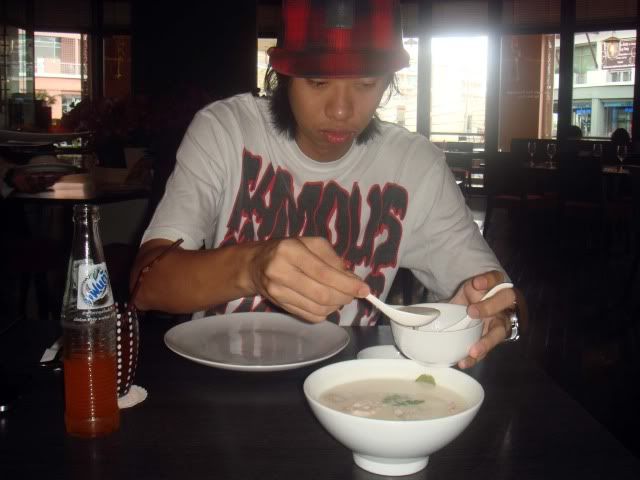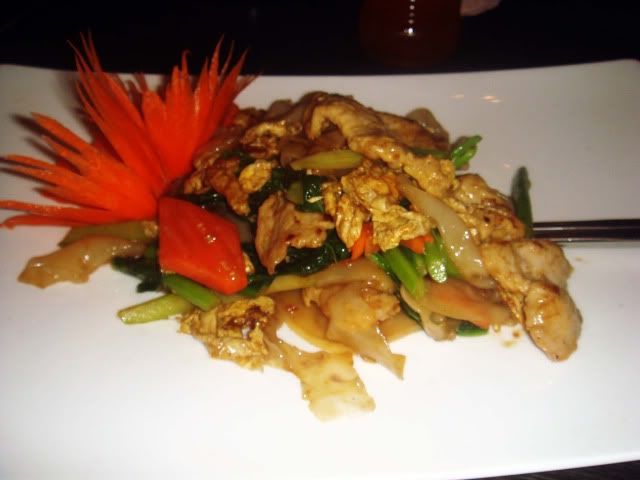 Padthai!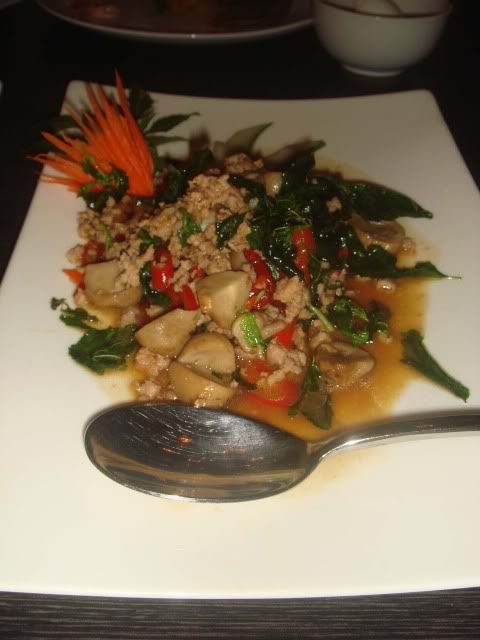 Pork and basil stirfry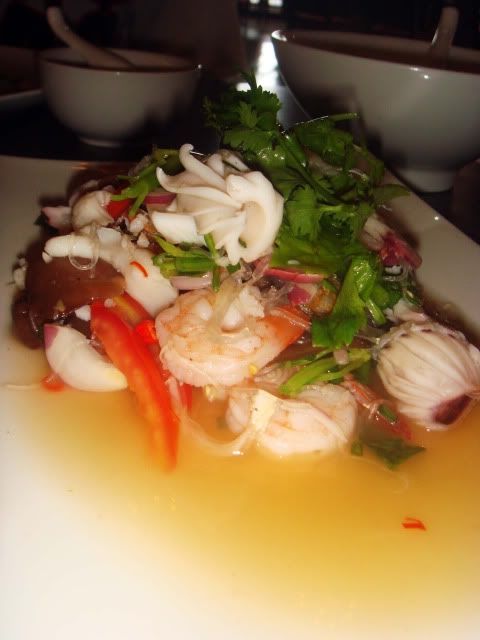 Seafood glass noodle salad
Mango sticky rice!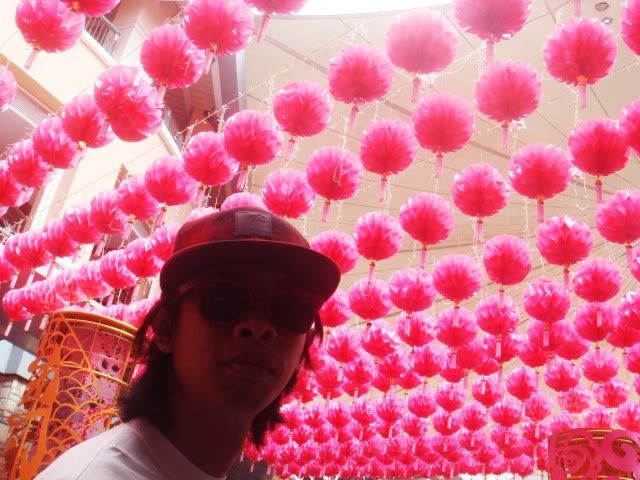 Oh lord that face.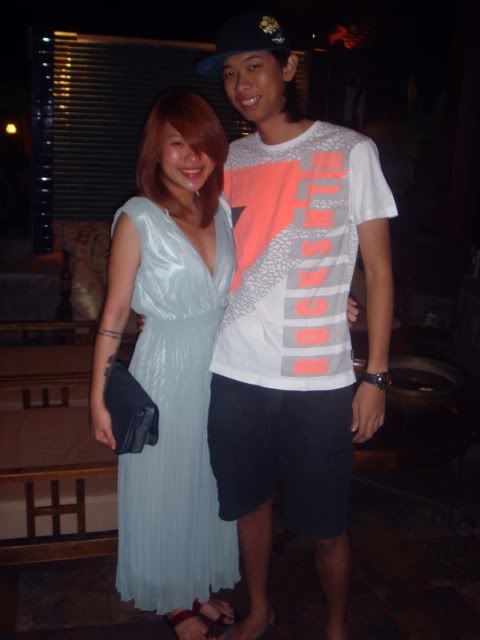 So after walking around with him blowing a small fortune at the DC store, we went back to the hotel to rest before going out to Bangla Road. That's me in a mint green dress that will never see the light of day again.
At some club called the White Room. They had some offer for like 800 baht- open bar from 10pm-1am. The alcoholic in me rejoiced.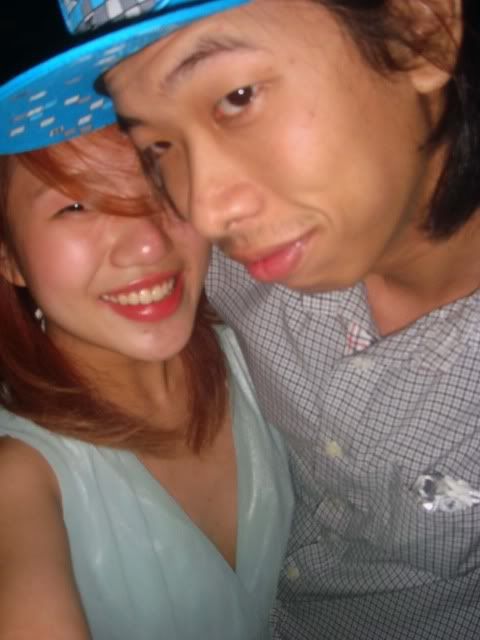 DAY FOUR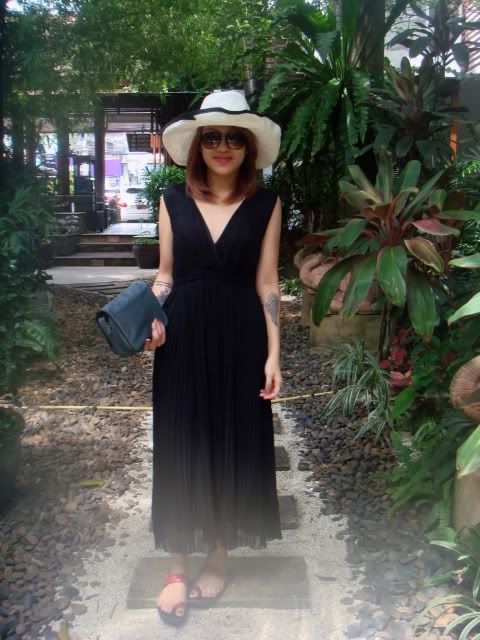 Not much pictures here cause we were going home. Just me in the black version of the mint green dress because I like the cutting and I forsee myself wearing this more often than the green one.
I really love travelling <3