There's this... outdoor music thing held every two months at Labrador Park called 
Training Shed
. It was my first time going a month or so back (I think) and I really enjoyed it! I'm not much of a music person but the atmosphere was just so chill. I mean, add that to burgers and beers, I guess I can't really complain.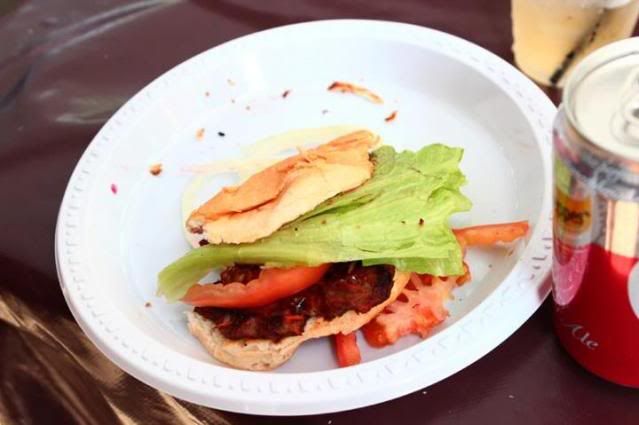 Ugliest burger of all time. Didn't taste too bad but there was this gigantic slice of beetroot that I felt overwhelmed the burger.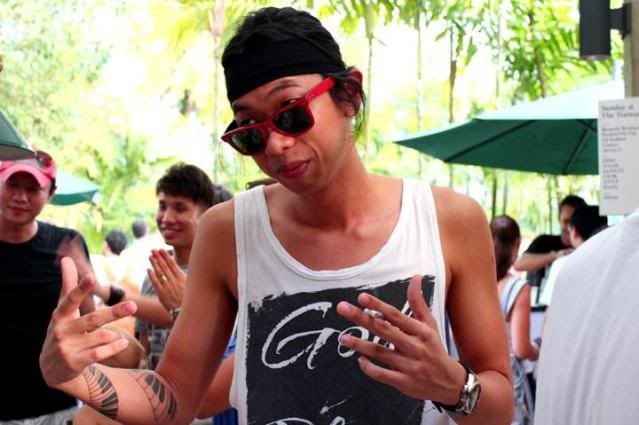 Here we go again...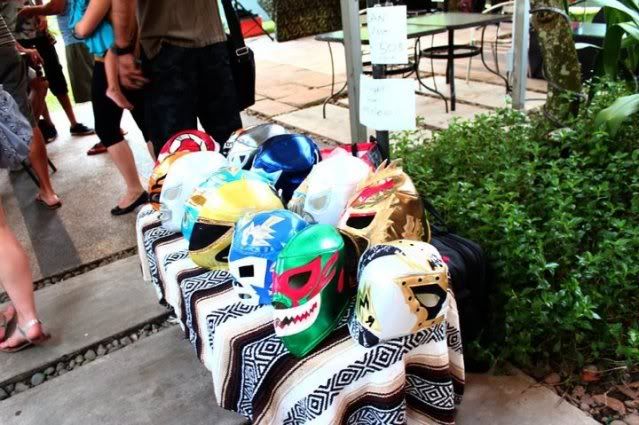 HAHAHAHA you know it's a good party when kids start digging into the beer buckets.
Graffiti artists doing their thing.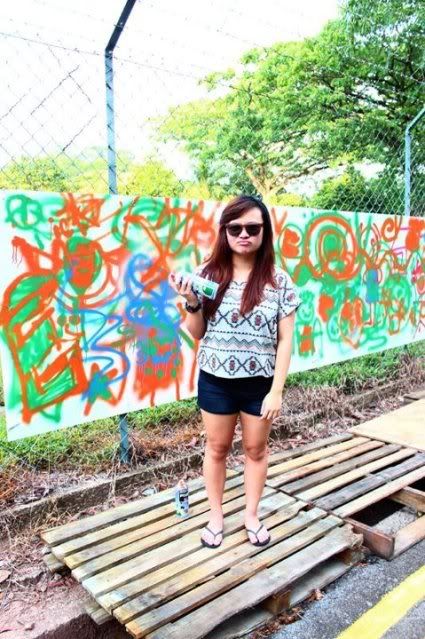 .lol nothing to do here~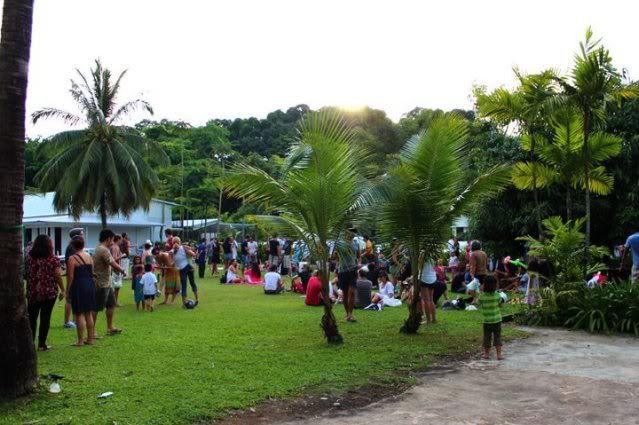 From the back, we kept saying how much it resembled a Mexican backyard.
We were getting pretty warm and tired by around 6pm so randomly getting a table was seriously a godsend. Mood improved +1000.
A wild panda appears. Btw, bringing that face spray was a bloody good idea.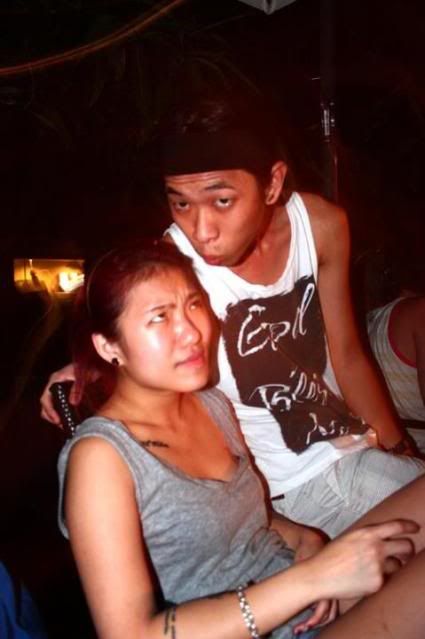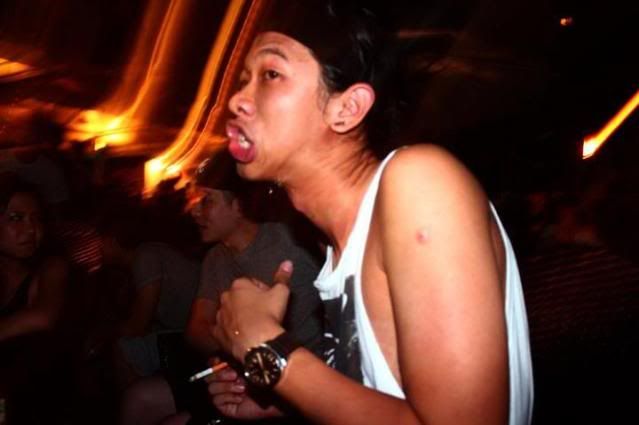 Being an ah beng after supper at 
Swee Choon Dim Sum
.
I can't wait for the next one already!
Tips:
1. If you plan to sit, bring a mat, there's a huge grass patch but when the sun sets there aren't any lights so you'll pretty much be plunged in darkness.
2. Bring cash cause paying by card can be tedious.
3. Use sunblock. Really.
4. Bring wipes/face spray or whatever to keep yourself cool so you can really enjoy the party.
5. Go earlier if you want seats!