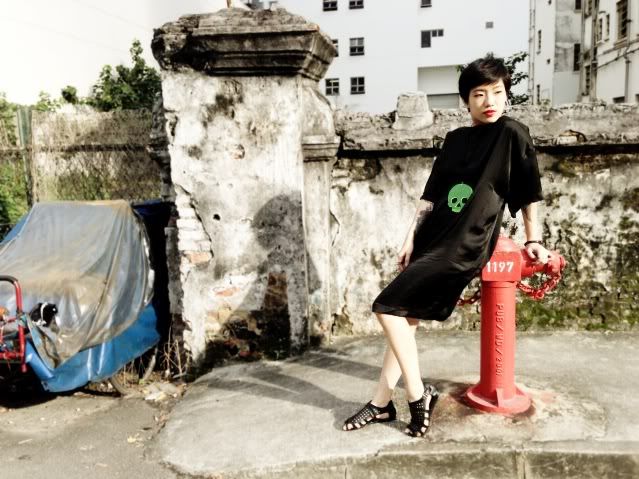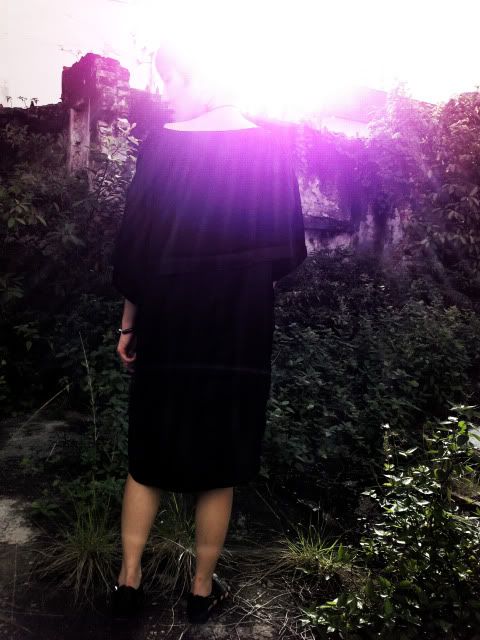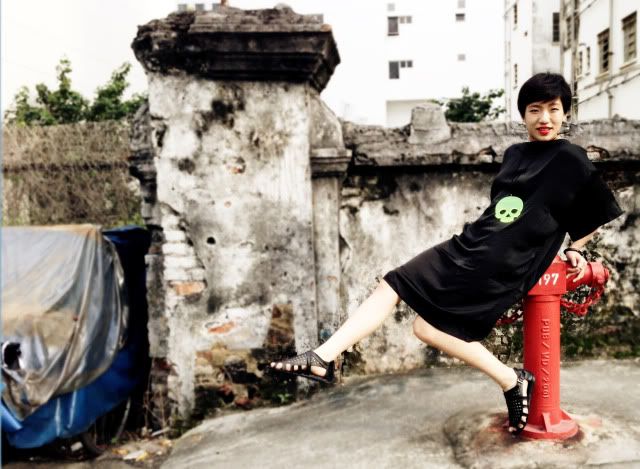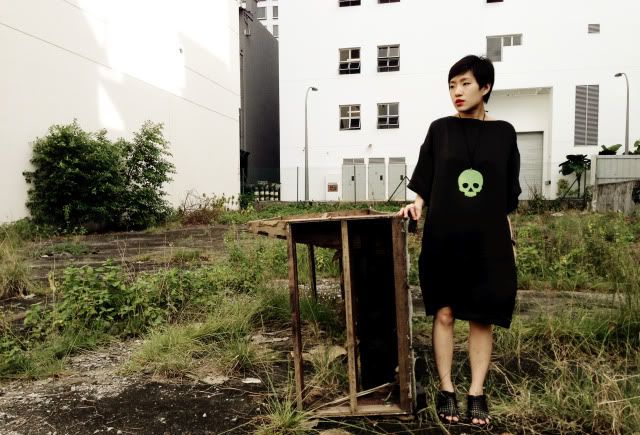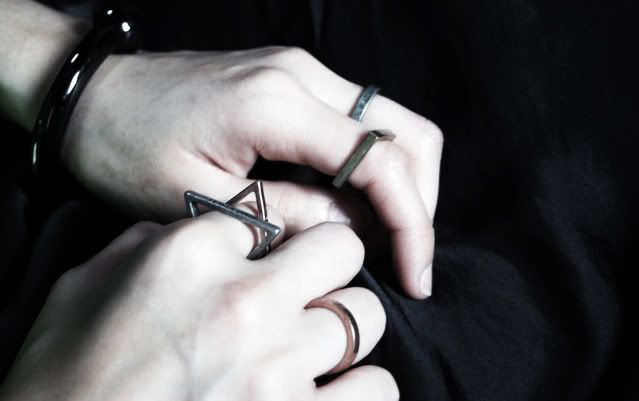 Dress & Rings Cheap Monday Shoes Singapore | Haji Lane

My friend and I went out to this abandoned parking lot the other day, and you know how I feel about gritty environments. It makes pictures so much more interesting, especially seeing as how I'm just wearing a simple sheath/smock.
Which I thought went best with flats, even though I have short asian legs. The lattice detailing on them (the flats, not my legs) make up for the lack of height I suppose. This was such a comfortable outfit I had the worst time trying to concentrate in school!
Speaking of comfort, I'm currently holed up at the
Regis Park Hotel
and kind of dozing off. Tsk hotel beds.
I hope everyone got the Valentine's Day they wanted!
xx