Little staycation at 
The Club 
boutique hotel in the 
Ann Siang Hill 
area! Been dying to get a room there because I always see it on Agoda (curse you and your emails) and i'm such a sucker for minimalist things that it really isn't a surprise the black and white theme caused my downfall. That and 
Antoinette 
was just around the corner? Sold.
Under pretense that it was a "farewell party" for me and Carrie (in case our parachutes fail to open or something like that), I got the room! It was about SGD$270 after taxes for the smaller room (The Club). The bigger room is called The Signature and it was significantly more expensive. Pity, cause it looked really, really awesome.
Warning: Major picture spam under the cut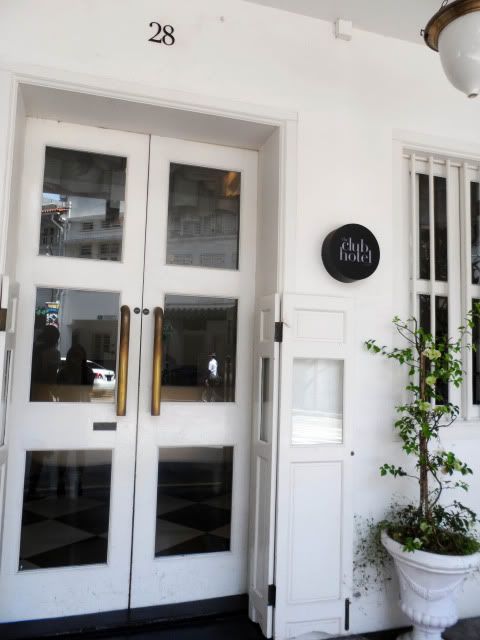 Huge ass photo of me hoho.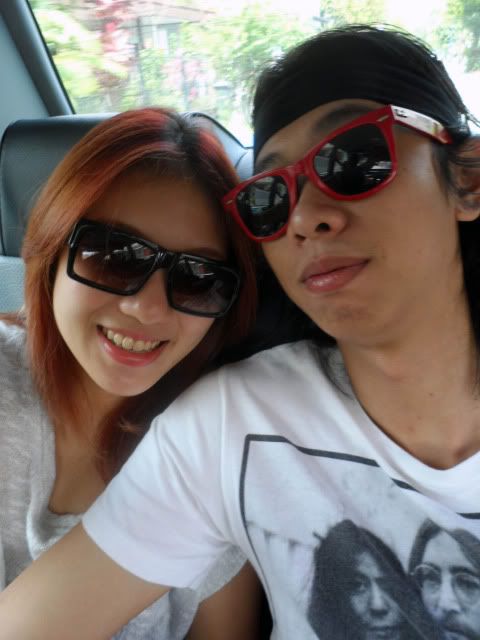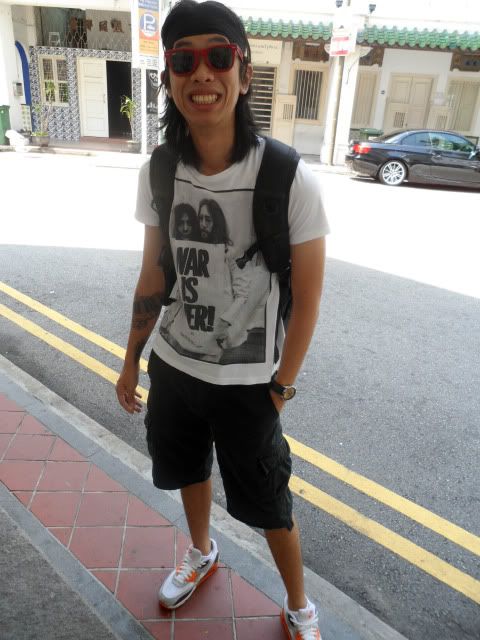 I insisted on a black and white colour scheme to match the room.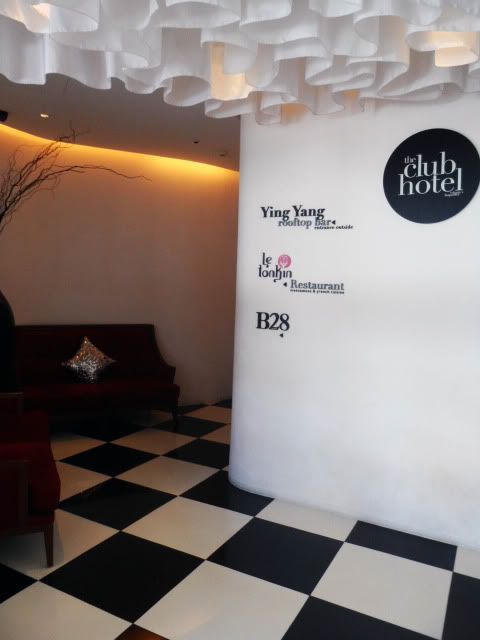 The lobby. Love the ceiling.
Some random hardcore statue by the lift.
Oh Zushan~
Even the door looks good. I really am a sucker for black and white lolol.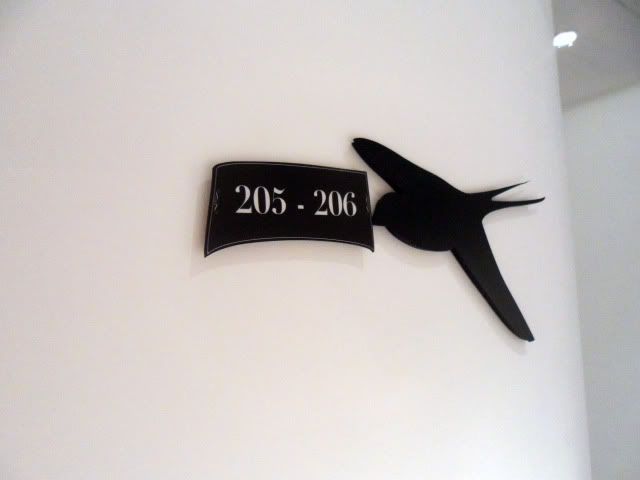 I want my bathroom to look like this next time! Makes showering more fun haha.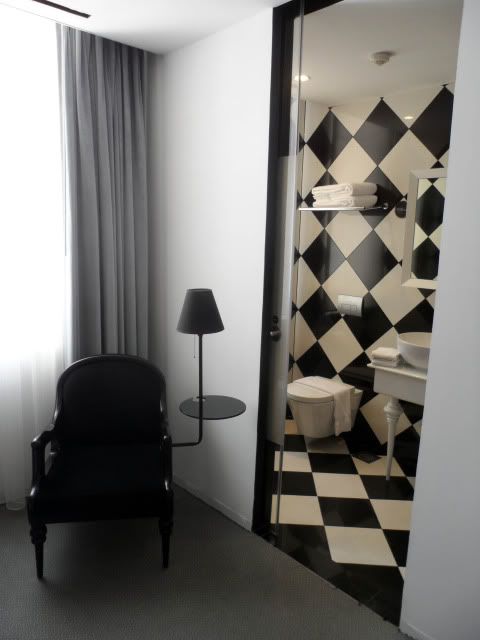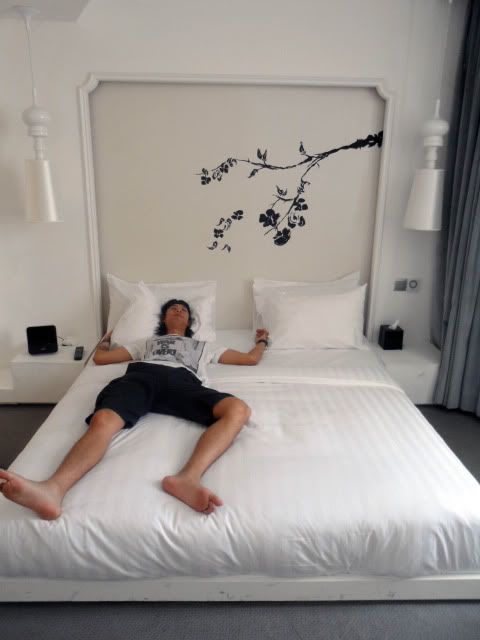 I also now want to upgrade to a king sized bed.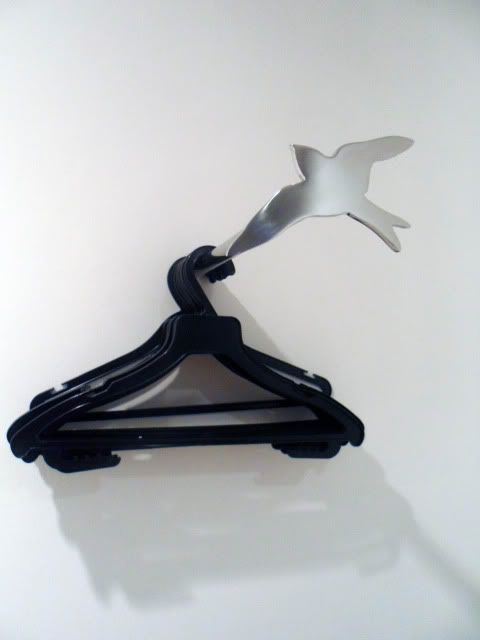 All these little touches that made the entire stay enjoyable.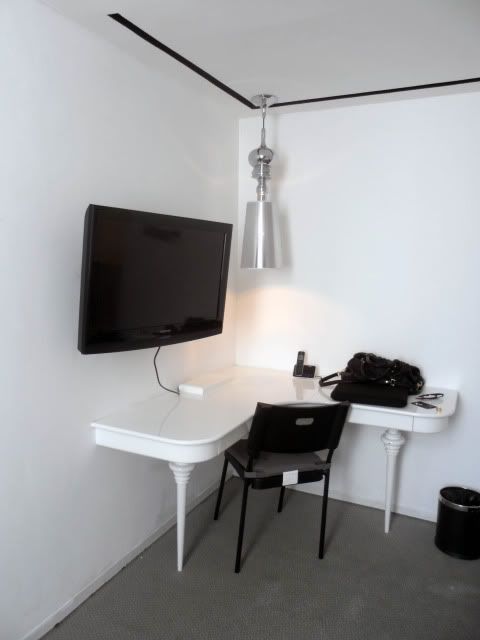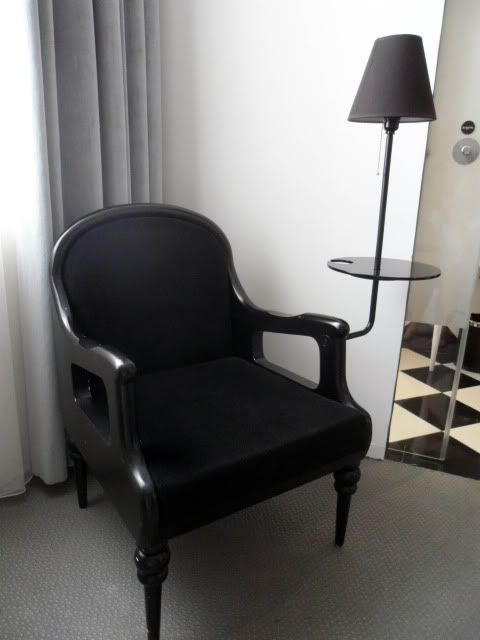 My takeaway lunch from Antoinette! It's the Antoinette Breakfast. Comes with 3 mini pastries too.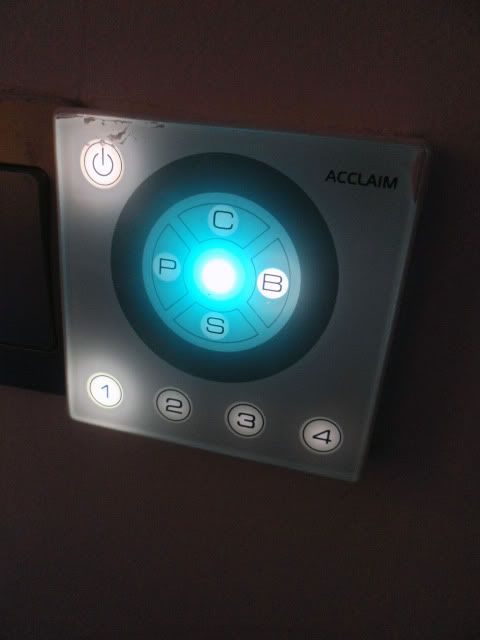 There was this cool touch screen panel that before calling concierge, I had no idea did what. Turns out...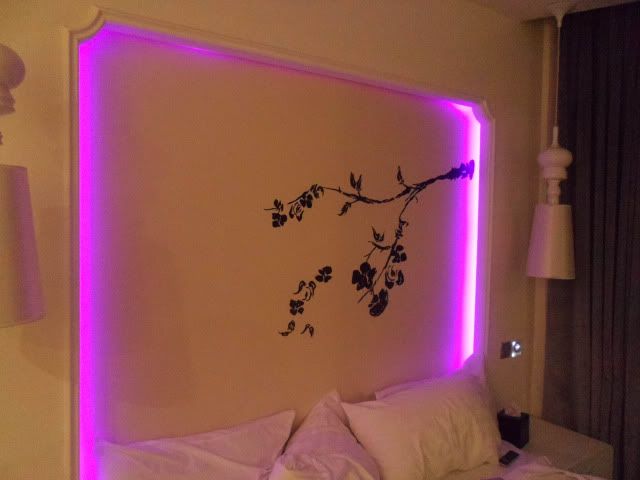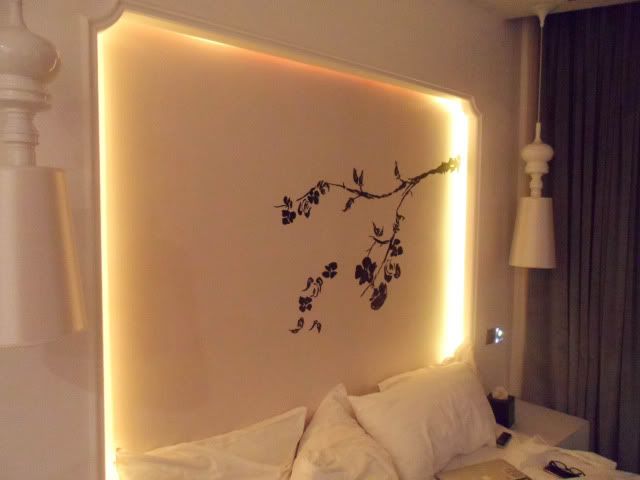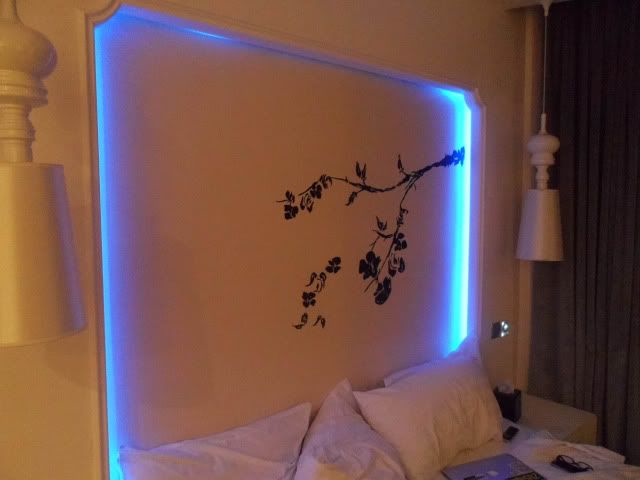 It controls mood lighting!
This chair has a built in lamp/table. I NEED THIS AT HOME.
The Screening Room
So I "hosted" dinner at the rooftop bar of The Screening Room. I used to work there a few years ago and I always wanted to be able to hang out there as a customer.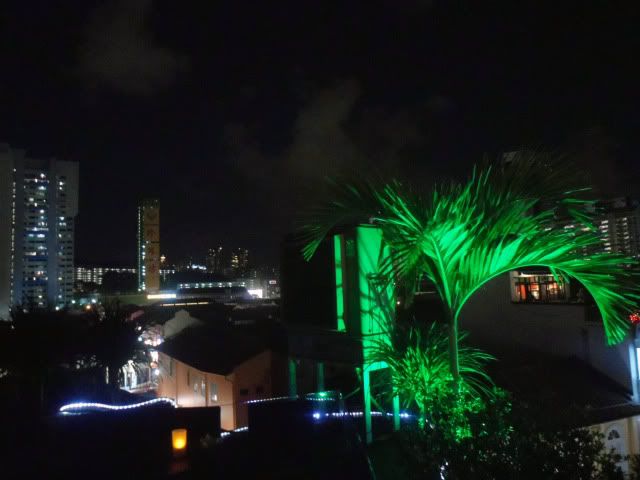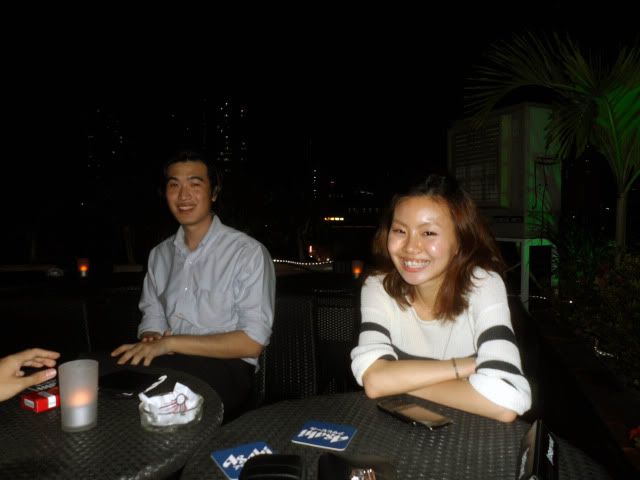 Lovely people who put up with my black and white clothing colour scheme <3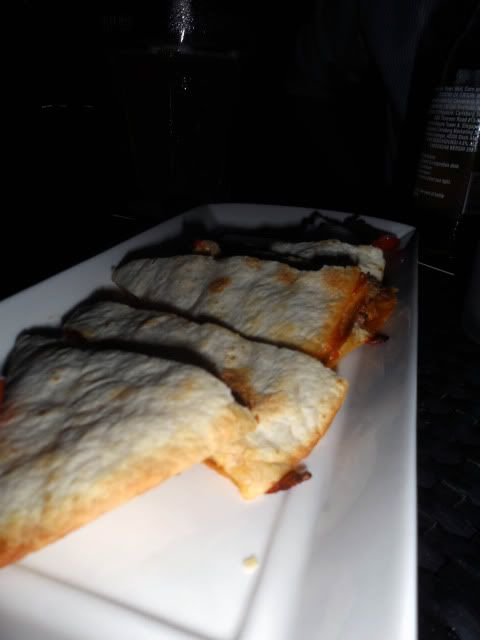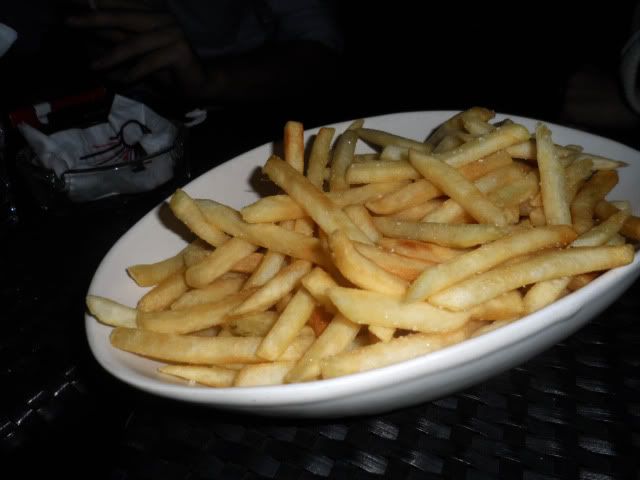 Everything except the fries were pretty good! There was also another Wagyu burger and a side of naan and hummus dip.
Antoinette 
This is actually my 3rd or 4th visit to the restaurant, but I always go to the outlet at Mandarin Gallery. This was the first time going to the one at Chinatown. I wasn't particularly impressed with the attitude of the head waiter, because he was obviously looking down at me. I was dressed pretty sloppily and I just chucked my cash into a 7-11 bag cause I didn't bring my wallet out. Admittedly I didn't look my best but still... the snobby tone was very uncalled for.
Still, I got to say that the standard of food was consistant. I have yet to experience a bad Antoinette meal.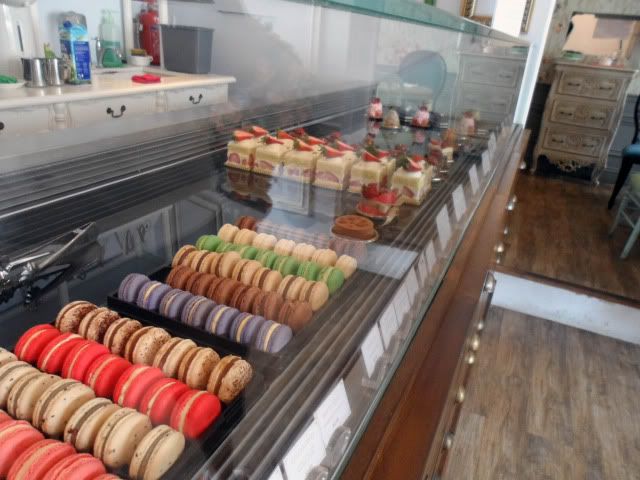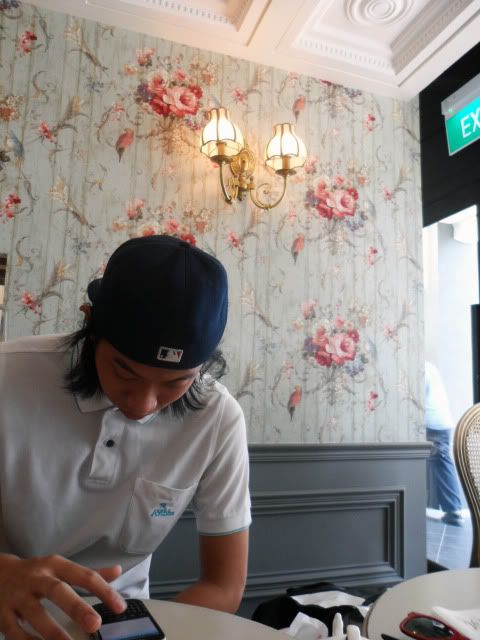 I really like this wallpaper, even though it's pretty damn gay.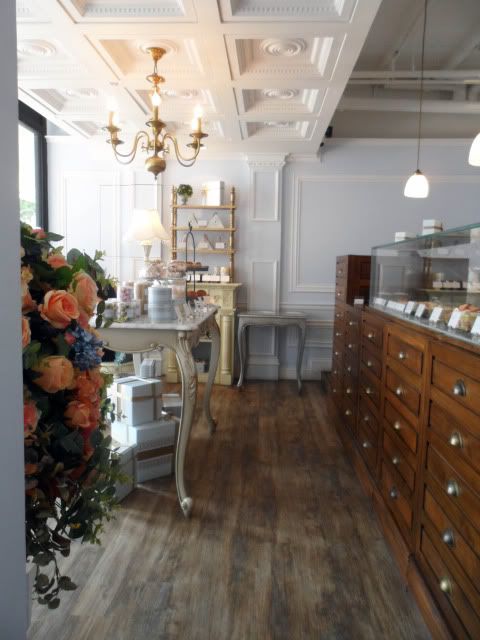 I love the whole quaint/French theme they have going on.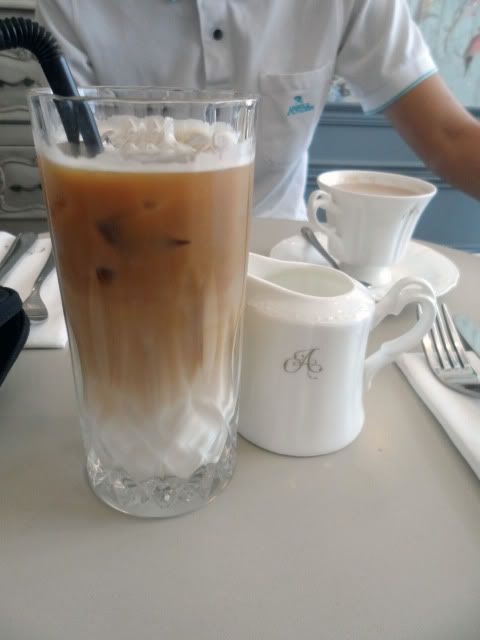 Iced latte in a fancy-ish glass.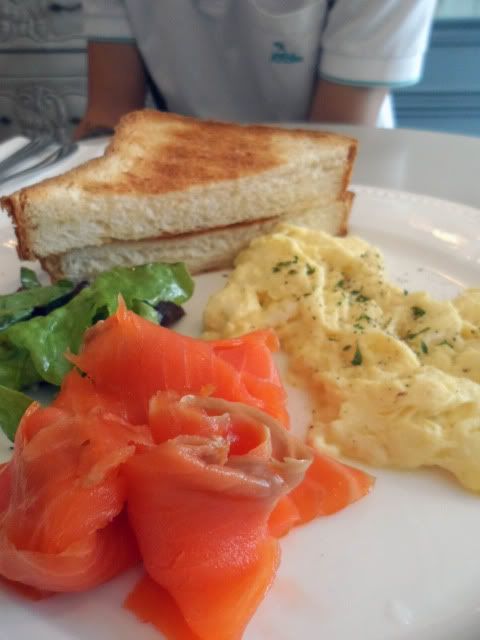 My scrambled eggs with smoked salmon and two bloody thick triangles of toast. I love their eggs, very rich and creamy. Exactly what you'd want to have for brunch.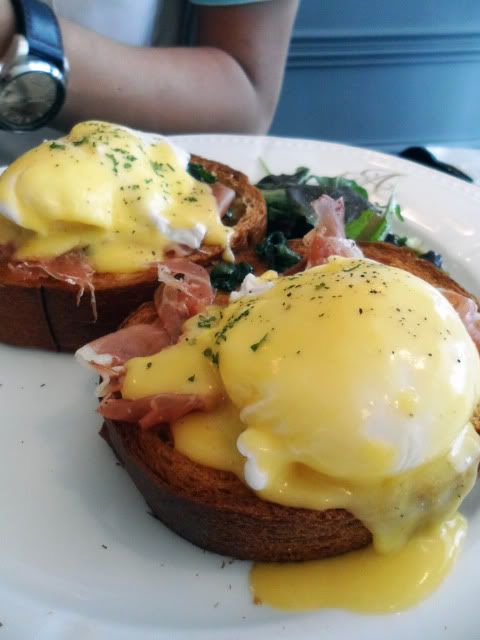 His French version of the classic Eggs Benedict. I can't remember what Antoinette calls it, but the description is pretty clear.
AITE. It's 6pm here in Paris and i'm starving after looking at those food pictures. I'm off to hunt for food.
PEACE.