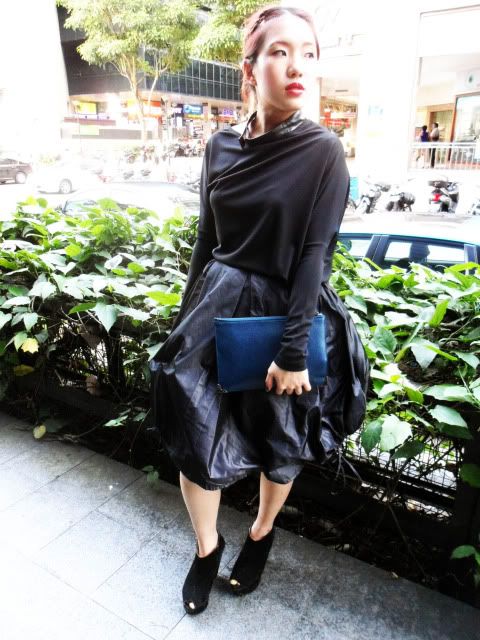 OOTD: Top: Far East, Skirt: Egg3, Shoes: Topshop, Clutch: Alexander Wang
Just a really quick update because i'm running on 7% battery and I can't really charge my laptop now cause i'm
blogging from the plane
! Didn't think i'd be using my laptop so I packed my charger.
So anyway, that's the outfit I wore to the Lasalle Show. The boy insists my skirt is a poncho, le sigh. No pictures there cause we stayed for like, an hour before going for dinner at 
The Line 
at the 
Shangri-La Hotel
. No pictures too lol was too hungry. I'm such a useless blogger. The buffet wasn't too bad! The spread was crazy. I'm not sure how much it was per pax but 4 of us paid around SGD$414.
Got two new posts about 
The Club Boutique Hotel + Antoinette 
and
The Butter Factory
to update when I get to the hotel in Paris!
Aite folks gotta dash, i'm now at 3%. xx