Our "farewell party" at The Butter Factory. Lol I know where else right.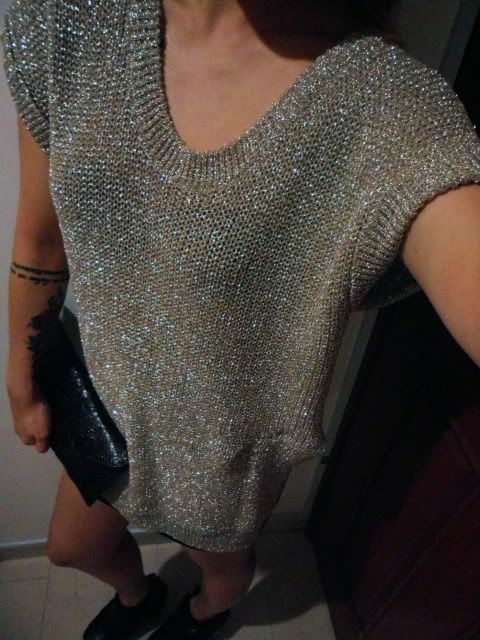 OOTN (outfit of the night lol so creative~): Top: Exhibit, Bottom: Topshop, Shoes: Online, Clutch: Taiwan
No one is winning any photography awards for this picture, I know, but the sweater is actually a really pretty pale shade of gold.
Look at Jeremy's evil face, wielding the bottle like that. The story behind this picture is that he spiked our cranberry juices with vodka, which were on standby for the Bacardi 151s he bought us. Pure, pure evil. Now, I love me my 151s, especially when i've a sore throat I want cured in a jiffy but meh. Too much.
My partner in crime when it comes to running away from drinks.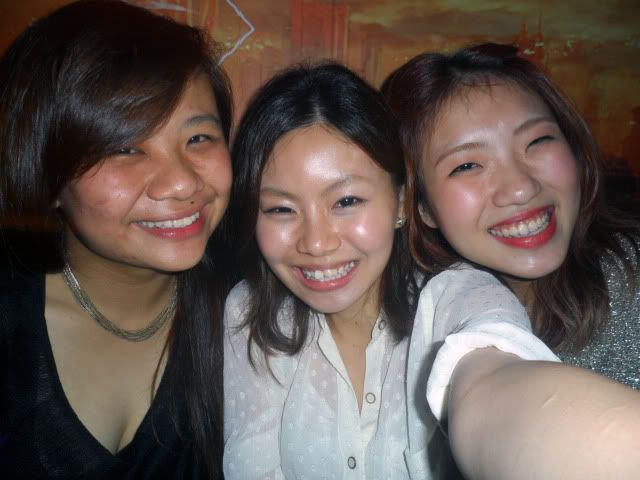 MY BBGIRLS <3
Crazy day in Paris! Will be uploading pictures today to Facebook and then it's off to bed. Gotta get up early to catch the flight to Spain tomorrow. Hope I don't get pickpocketed there. Wish me luck! xx