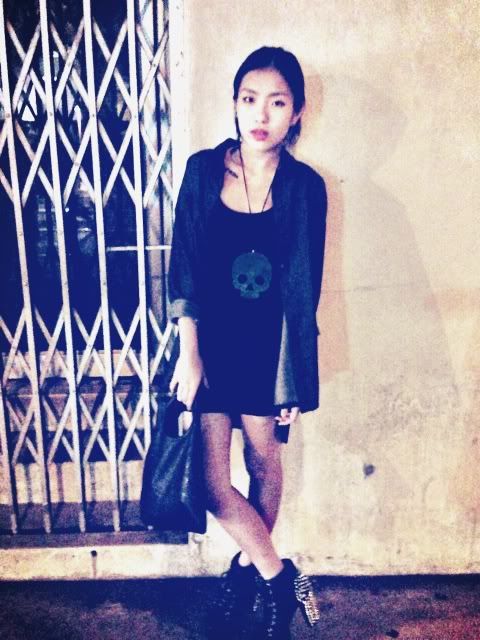 Dress Topshop Oversized shirt Taiwan Shoes Jeffery Campbell Clutch Cheap Monday Necklace The Butter Factory
My weird relationship with alleyways continue, and no, The Butter Factory doesn't sell apparel (although the owners do have a collection available at W.E Wisma, as far as I know). The skull necklace is from a particular night they held a while ago (they were giving it away, saw a chick with like, 10 around her neck) and duh, as if I wouldn't get my greedy paws on one of em.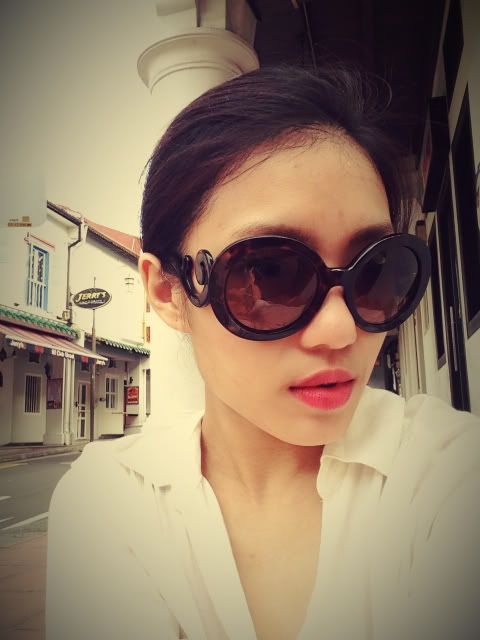 Broke out my sunnies after the longest time last Sunday when I helped with the styling for the O$P$ photo shoot and Ann Siang Hill at 9am is pretty damn bright. Ugh sunrise. I just saw the photos yesterday and they look amazing, so I guess I'll just pretend I'm not slightly tanned and freak out like I usually would. I'm going to ask Ben if I can share them here but I think the shots are going to be featured in
Rhythm
, so look out for it!
On a side note, I'm ridiculously happy that my TO DO lists these days are just about.. nothing? Save for the occasional thing I need to do/pick up in prep for the Hong Kong trip this weekend with Ben. Ahh bless December.
xx