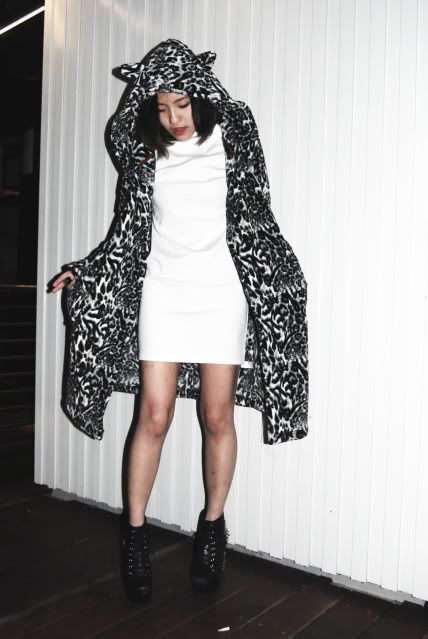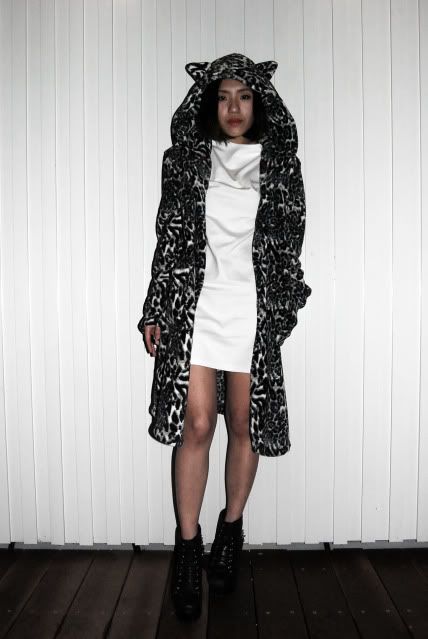 Robe Topshop Dress Blackmarket Shoes Jeffery Campbell
I saw this kitty-eared hoodie bathrobe in Topshop the other day (grabbed it off the nightwear/lingerie section) and I had to have it. Sometimes I wear it out, sometimes I snuggle into its soft fluffy depths in bed. I get a kick telling people that its really a bathrobe.
Just a really quick update, because I've got to dash off and be useless. The annual siren's call to do something ridiculous and extreme to my hair has led me to browse pixie cuts on Tumblr for hours. Will I really do it? I have no idea.
Merry Christmas to all! I hope everyone had that sort of Christmas that makes you all warm and fuzzy inside. I know we don't get to do the whole hot-chocolate-in-front-of-the-fireplace/snowman/mistletoe thing but that doesn't mean Christmas should be any less magical. Even though I spent mine at Butter, I made up for it the next day and it was absolutely perfect. I promise to update about it soon!
xx