Last Sunday Ben and I dragged the rest of the kids to 
Wings Bar 
for a dinner of some kickass wings, ending with us overloading on sugar at the Thomson area and more wings after at a friend's place. I love useless days like this.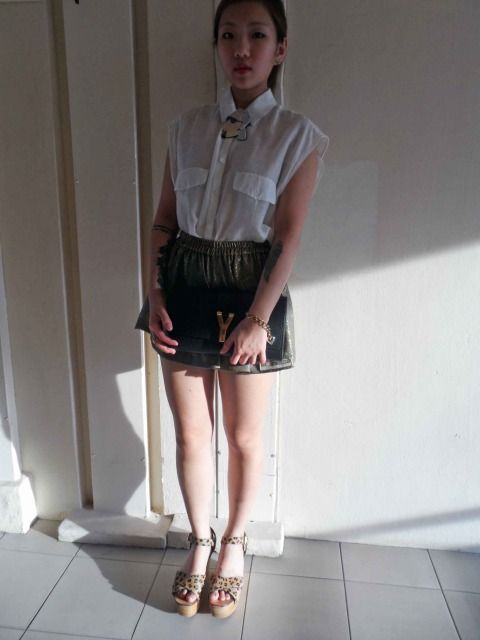 Top Cheap Monday Shorts Bangkok Shoes Topshop Clutch YSL Brooch Far East Bracelet Juicy Couture 
I found this Karl Lagerfeld brooch in Far East and it was so... quirky I had to get it. Wore it as a kind of neck piece to give the top a different look from the usual lazy way I wear it.
(Pictures are from 2 visits)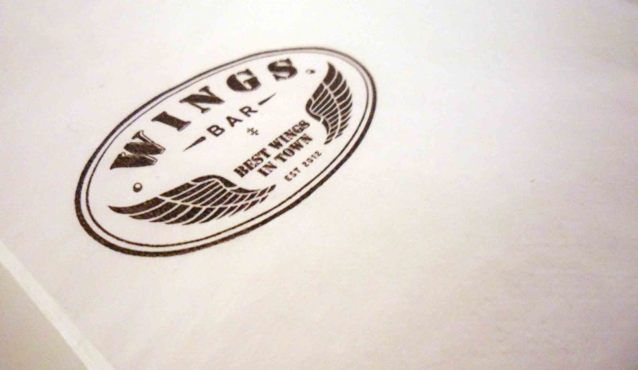 Wings Bar
3D River Valley Road
(Along the fountain in the middle of blocks)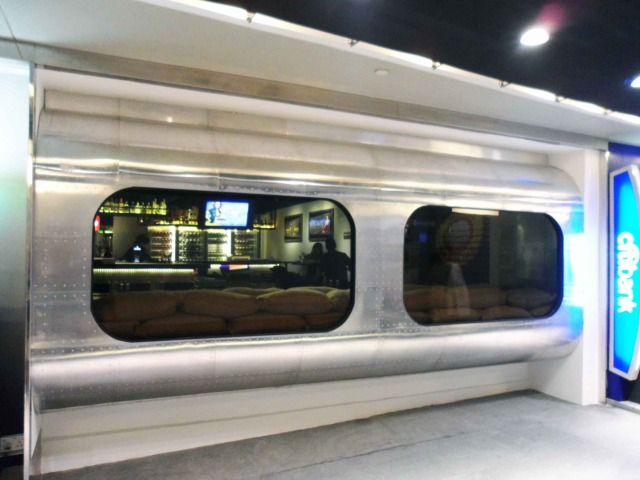 This was the my first view of it. Ben said he was taking me to a 'really good wings place', and I wouldn't have thought that 
this 
would be it!
This is more like it. The place is done up in those vintage U.S military themes and I think they did it pretty well. Loving the steel drums and the 'runway' entrance.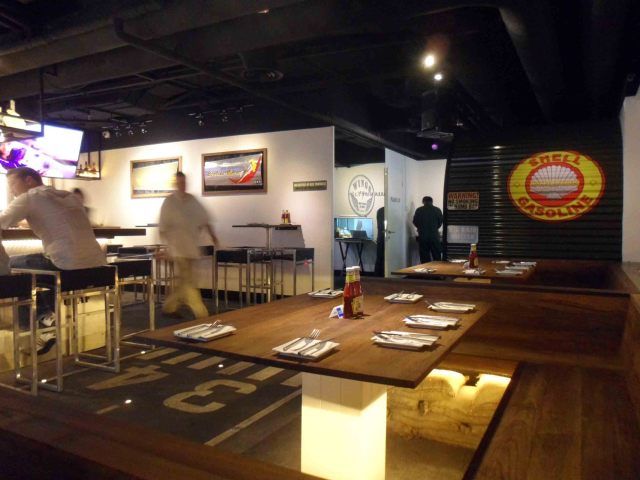 Can you see the sandbags under the chairs? Really nice touch!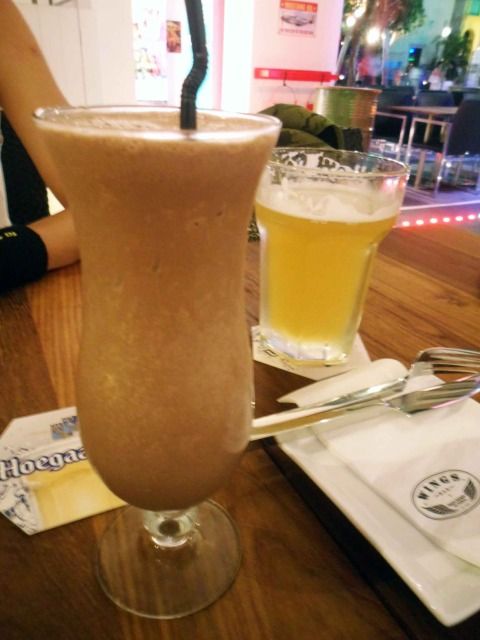 I have made it a point to order a chocolate milkshake at every new place I try (if they have it on their menu). I'm still trying to find one that beats Overeasy's, but this wasn't the one to do it. I must say though, it came pretty close, although there was this "hollow" after taste, like as if the taste doesn't want to stay very long on your tongue.
Chicken wrap, served with a side of salad, fries and coleslaw. The slaw was pretty awesome, and the wrap itself wasn't too bad. Chicken breast chunks were lightly breaded and juicy, with the romaine lettuce providing a welcome crunch that juxtaposes the softness of the meat and wrap. I liked it well enough, and the half I kept for the next day's lunch didn't taste too bad either.
Now this on the other hand, tastes both amazing at the table and reheated (we took away another 36 wings). This is the original buffalo wings. Both wings and drumlets were well coated with this really amazing sourish/spicy sauce. It was crazy. Our U.S friend says it's the closest he's come to tasting wings like from the States.
Breaded chicken breast. The 4 pieces are pretty chunky, but a little small. The barbecue sauce that comes with it though, is pretty damn good. It has a really smoky flavour that's just a little bit sweet. Comes on a bed of coleslaw too.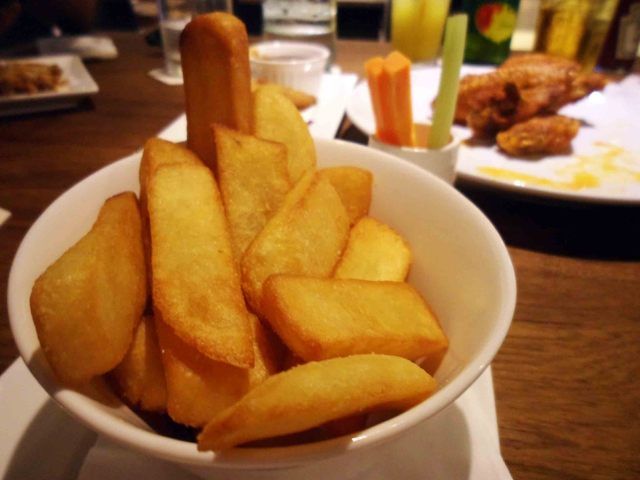 And their fries, almost as good as Mos Burger's. Really wide and quite thick. They sprinkle a little of what I believe to be Parmesan on every order. Quite addictive.
Wings Bar is awesome, and is now my go-to place for whenever I need a wings fix. I can't wait to bring more people there.
Went to the Thomson area for ice cream after at none other than 
Salted Caramel.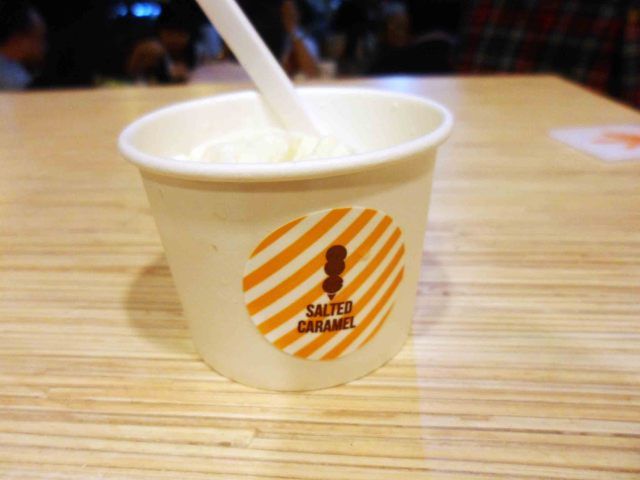 Salted Caramel
246F Upper Thomson Road
Singapore 574370
Much raved about, Salted Caramel is a little dessert parlor along the main vein of the Thomson food stretch. Famous for their Earl Grey, Horlicks, Tim Tam and of course, Salted Caramel flavours, it is quite impossible to get tables there. When we got there, it was crazy packed and no one seemed to be on the verge of leaving. We wanted to try their brownies and waffles but I guess that will be some other time. Ended up getting scoops to go, and I got the Earl Grey flavour. It was really good, really redolent of Earl Grey and quite light. It was a nice balance of rich and refreshing. When you sniff it, it's almost like a cup of Earl Grey tea.
Everyone else got salted caramel, and as good as it was, I still prefer the one from Hokkaido Ice Cream, because I prefer the consistency of their ice cream. The one from Salted Caramel was a bit too rich for me. Especially paired with the already rich nature of caramel, salted or not, you can imagine.
We really wanted brownies, so we walked around and stumbled upon this place.
Brownice
Sin Ming Centre,
8 Sin Ming Road, #01-03,
Singapore 575628
Welcome to the world of vegan friendly ice cream,
Brownice 
ice cream is made without dairy or eggs, but instead of brown rice. This was quite a surprise to me, I was kind of expecting it to be a gelato place because there was a huge 'guilt free ice cream' plastered all over their front doors.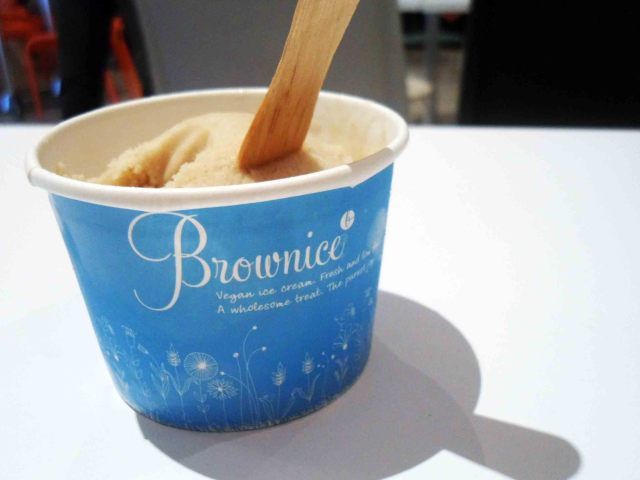 The banana and oats cup. I quite liked it, with a consistency of the thicker gelato fruit flavours, it almost tastes like an energy bar, but it got too much for me after a while. Got quite monotonous.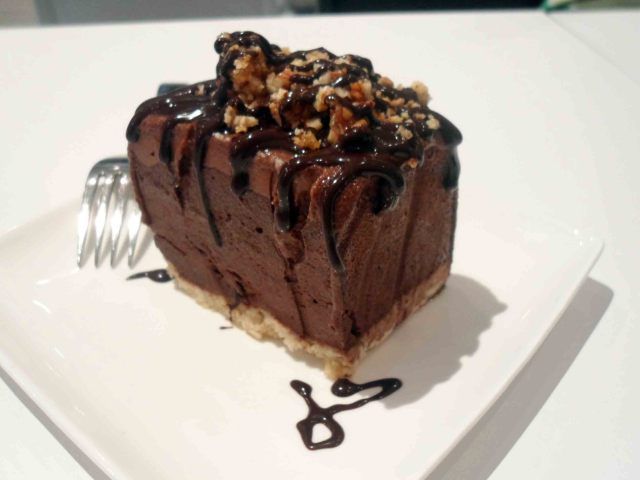 The mudpie was pretty good though! The base is made from rice crispies, and the chocolate ice cream is very rich. It's topped with nuts and then drizzled with a thick chocolate sauce. Definitely made for sharing, one on its own would be crazy.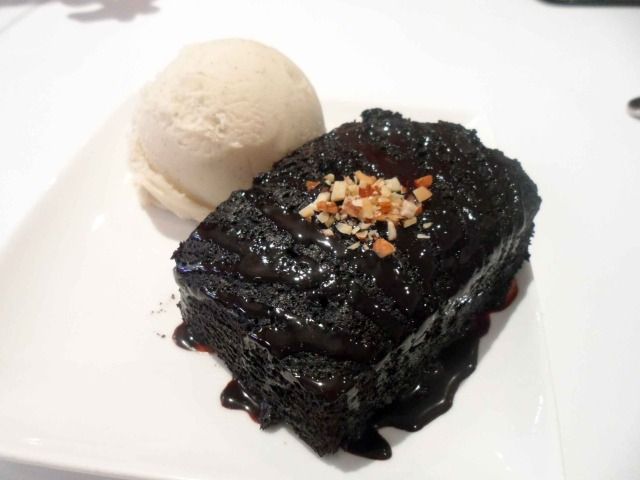 Brownie with Madagascar vanilla ice cream. The brownie was pretty good too, just moist enough and again drizzled with that chocolate sauce that isn't too sweet. The ice cream had this tofu aftertaste, so it wasn't popular among the 5 of us.
Wow ok I don't think i've written a post this long since those Eurotrip ones. I'm off to go watch as much White Collar (I know, i'm slow) as I can before bedtime. The rest of the week is going to be crazy with a Nylon event at Zouk tomorrow (after getting my hair done), gym and Attica again on Friday, Butter on Saturday and TRAINING SHED ON SUNDAY. Can't wait for that! School starts on Monday and I guess for the last four days before school, i've got it pretty good.
xx