Once again at The Loft with some time to kill before I go meet Carrie W. for some pretty decent katsu! Also, I need to buy them shoe plasters so I can wear my snakeskin heels to Attica later. Don't want to be spending the entire night on the couches in VIP!
Top The Gap Shorts Bershka Shoes Topshop Sunglasses Thierry Lasry Necklace Nash
Yesterday's challenge was to dig out something I haven't worn in ages and give it some life again. Ended up unearthing this moth eaten sweater that I had to wear despite the sun. It's just too comfortable, plus there are literally holes in it and I get a thrill from looking like a slob sometimes.
Rips and studs detailing on my shorts! I've been wearing them to death lately because I haven't really had a reason to dress up.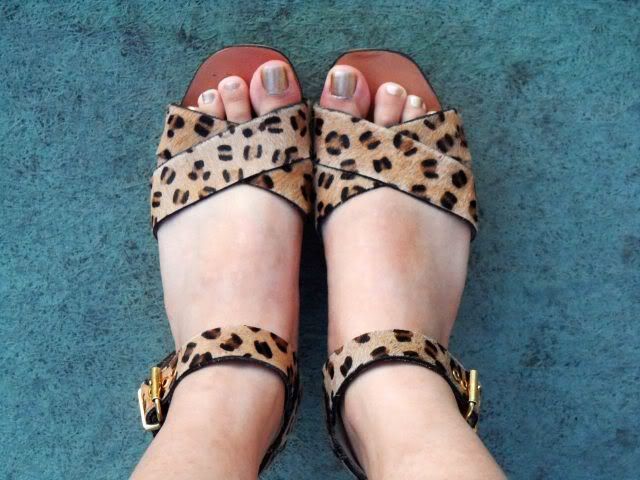 Spanking new clogs or whatever you call them from Topshop! Was desperately in need of a pair of chill shoes.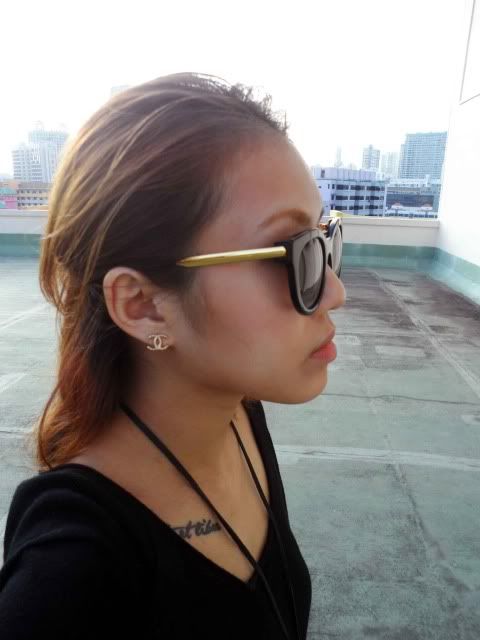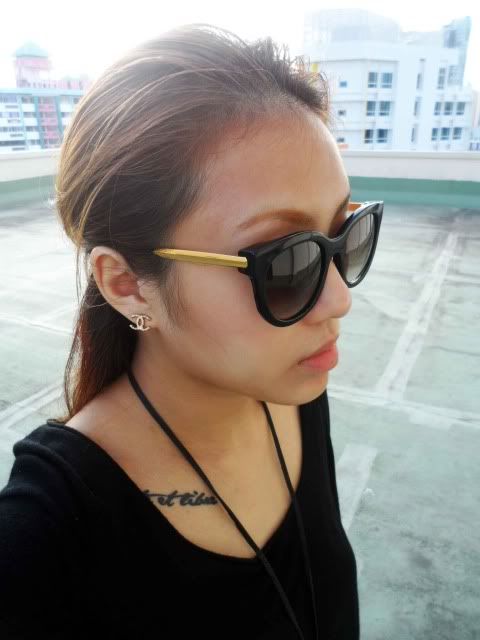 Decided to try and dress up my hair somewhat since the rest of me was a pair of slippers away from looking homeless. Slicked it back with gel and kept the rest loose and held in place with some texturizing hairspray! I have since discovered the cooling properties of gel and have vowed to use it more often.
(The rooftop at The Loft is great for narcissistic selfshots like this, especially during sunset because the lighting goes beautifully soft and makes everything magical.)
Pretty psyched for Attica with the kids later because it's been a million years since I last saw them. TGIF y'all, remember to do a shot (or two or three or twenty)!
xx