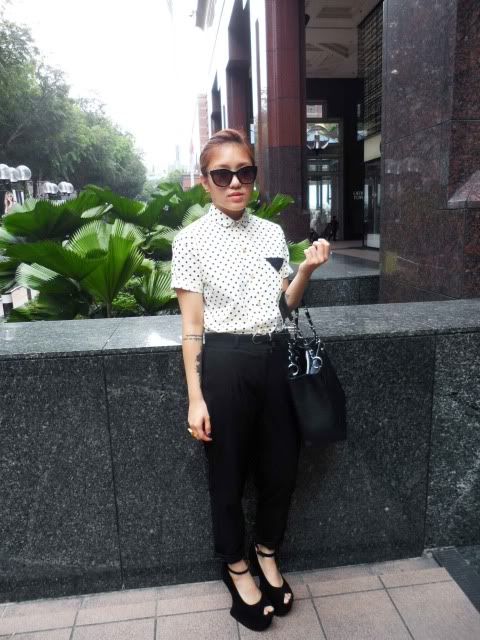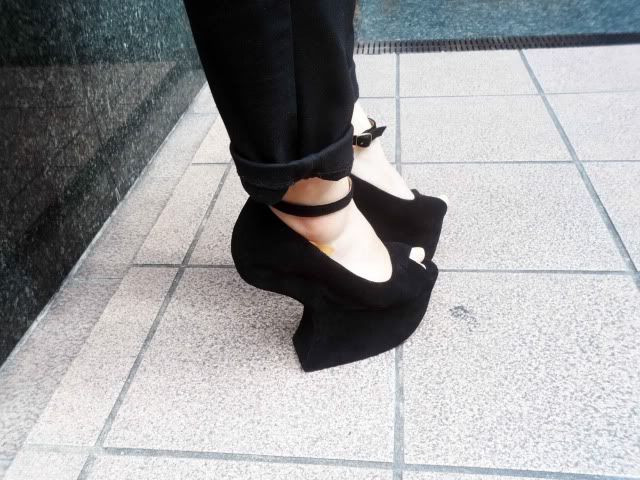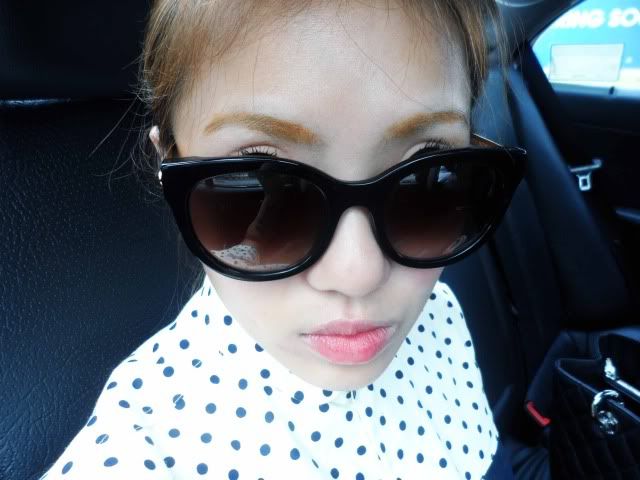 Shirt Bangkok Pants Topshop Shoes Jeffery Campbell Bag Chanel Sunglasses Thierry Lasry
Bought this wonderfully loud and flamboyant shirt in Bangkok and I couldn't wait to wear it out. It's actually a men's shirt so it's not as small as it'd like but I love it anyway. Never complain when your guy friends go shopping, men's clothes are 
amazing. 
In fact, every time I go to those cool 'hipster' menswear stores, I always (fleetingly) wish I was a guy.
Also, i'm completely amused with my shoes. Whenever I walk past glass or a mirror, I marvel at how i'm actually still upright. Quoting a friend, "that's some science right there".
Top Bangkok Pants Zara Shoes Far East Bag Chloé Sunglasses Super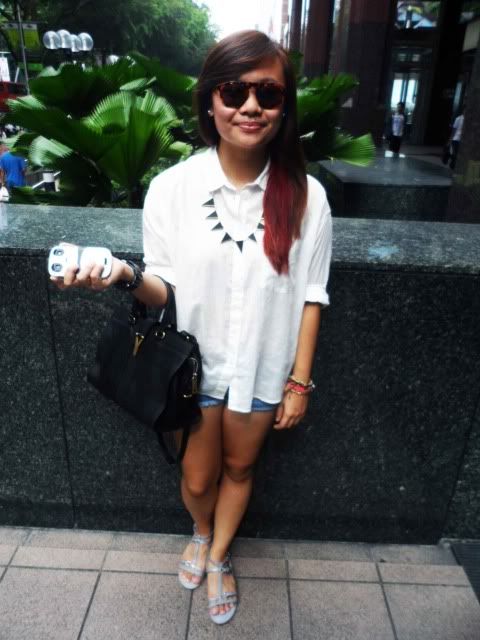 Top Berlin Shorts Topshop Flats Tod's Bag Yves Saint Laurent Sunglasses Super
Still in the midst of editing the Bangkok photos but i'll post them asap, I have 1 episode of Suits and 2 seasons of Sherlock queued up in VLC and I intend to give them 100% of my attention for the rest of the day from bed.
Happy Saturday! xx