Realized I never blogged about the second day of my Ascott stay (oh hey that rhymes). You can read about Day 1
here
if you're interested!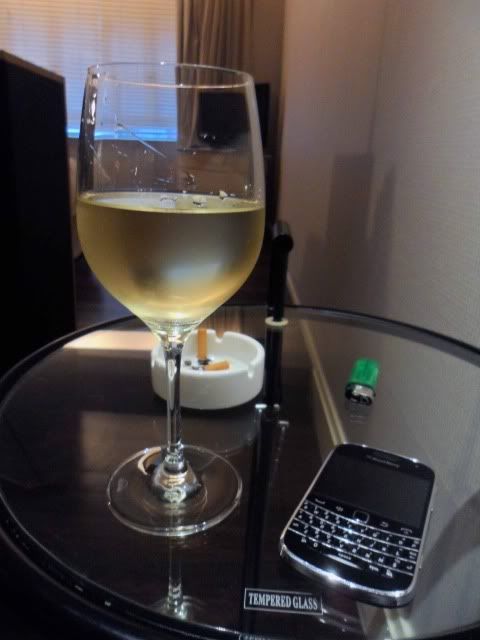 Lounging around with my glass of moscato hehe.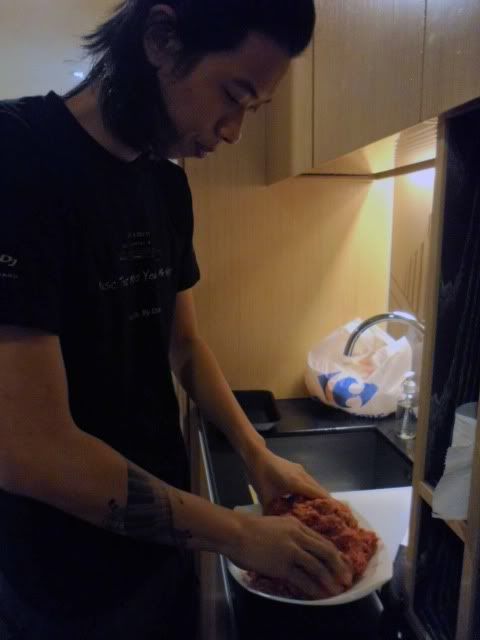 MR ZUSHAN/WASABI GREEN MAKING BURGERS.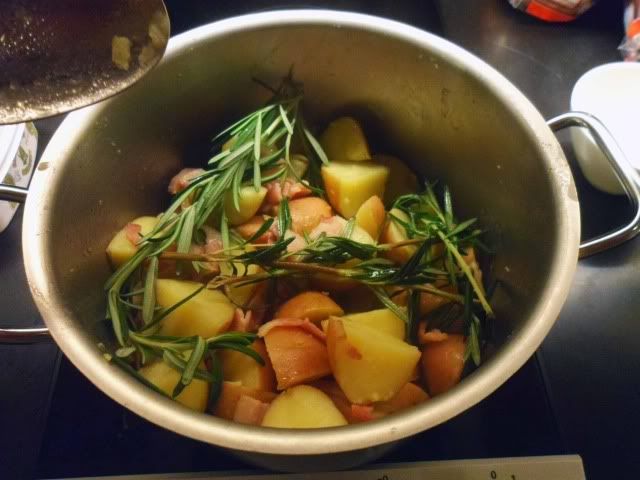 I made bacon and rosemary potatoes because I was too lazy to make anything more complicated. It's dead easy. Just heat up some olive oil, fry the rosemary for abit to give the oil that amazing flavour, remove the rosemary, throw in the bacon, throw in your preboiled potatoes, chuck the rosemary back in and fry until done! Don't forget some fresh grated black pepper at the end!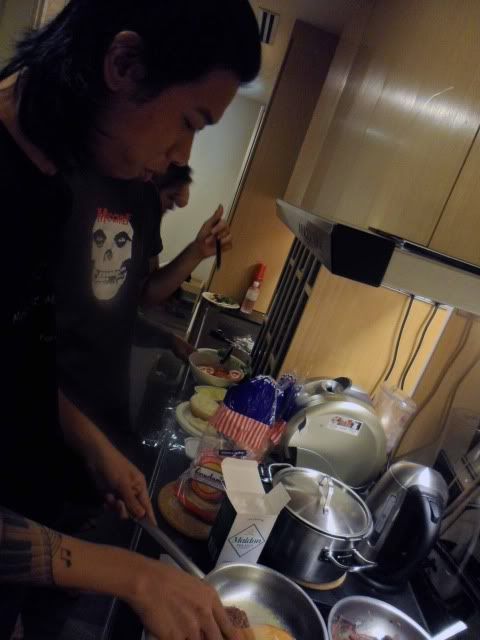 Everyone was saying how it was strange seeing him behind circular things that aren't turntables lol.