Usually this would be the kind of place i'd avoid like the plague- everything's deep fried and no ala carte salads or anything healthy. Luckily I happened to try it on a day I was feeling virtuous (curse gym and those post workout endorphines), or i'd be missing out on something pretty awesome!
TONKATSU by Ma Maison
Mandarin Gallery #02-35/36 (just next to Antoinette)  
Sit down, place your orders and a little bit later they'll send an appetizer of fresh grated radish! It's very refreshing and doubles as the perfect palate cleanser. Plus radish is supposedly good for digestion, they have little place cards extolling the wonders of this root vegetable on every table.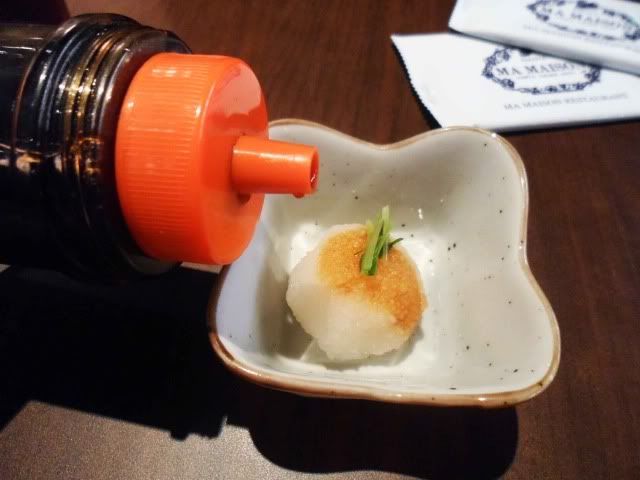 Our waitress recommended adding soy sauce to give it a little extra flavour. I must say, it did make a pretty big difference. Reminds me of this chef (once again, his name is lost somewhere in my head along with the ten thousand other things I should be remembering) who would train his new line cooks by adding a little bit of salt to dishes and making them try it, progressively increasing the saltiness. It was his way of getting new hires to understand the importance of salt. Contrary to popular belief, salt is NOT bad for you. A little pinch will change a dish like you wouldn't
believe
. But of course, if you're going to insist on adding a bucketload of salt, then good luck to all water retention.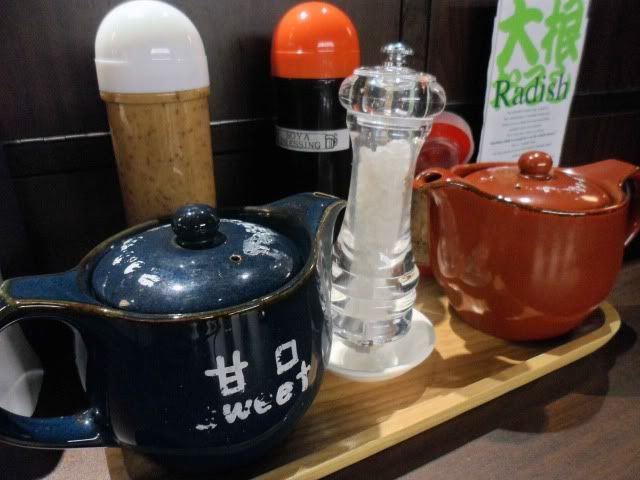 Array of condiments so you can "customize" each dish to your liking. There's a sweet sauce, salty sauce (brown pot), salt, sesame dressing, soy sauce and a little sesame seed grinder in the back.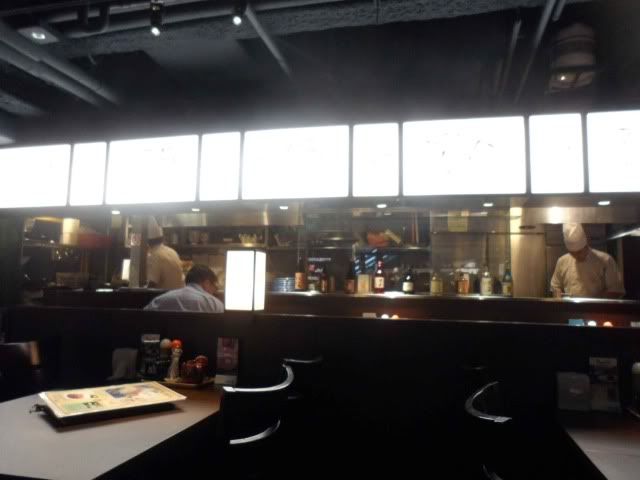 Open kitchen concept. The first time I ate there, I sat at the bar just in front of the kitchen and I must say, I'm pretty impressed how well they utilized the space.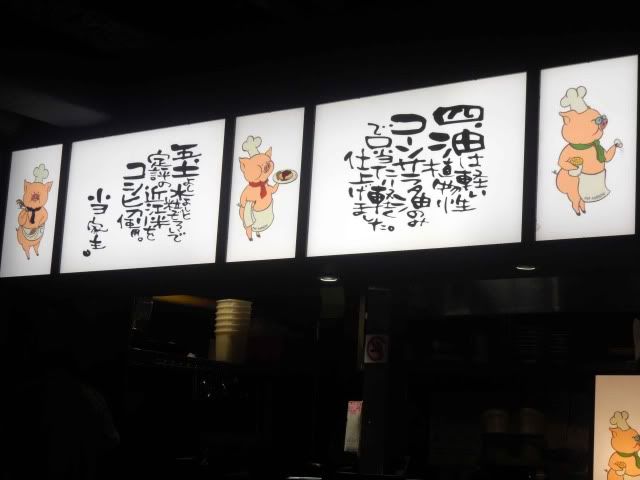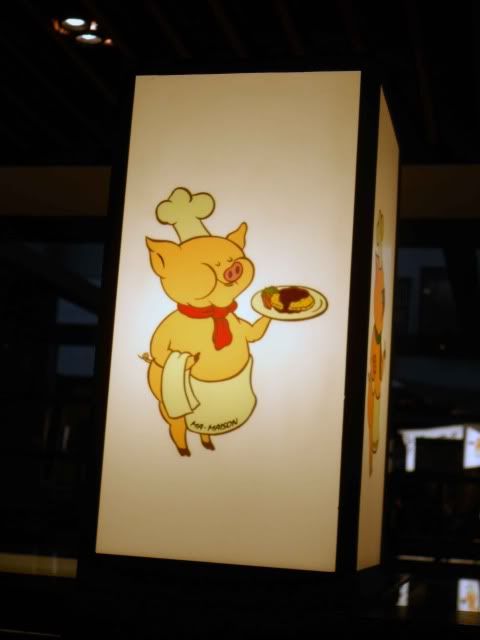 Didn't realize the cannibalism going on until after staring at it for awhile. Only the Japanese lol.
Got the Katsu-don! You get the option between multigrain and white rice, and surprisingly, multigrain rice works relatively well with the dish. Adds a pleasant chewiness. The katsu-don wasn't too bad, but the boy swears that this small Japanese stall at the Army Market in Beach Road serves better. The pork was cut really thick and I liked how there wasn't too much batter. Served with fresh miso soup and a mound of white cabbage I like putting sweet sauce on.
The last time I was here, I tried the Japanese curry and the boy got the black pork. The black pork was
really good. 
The meat was leaner but still tender. Very well cooked, must try!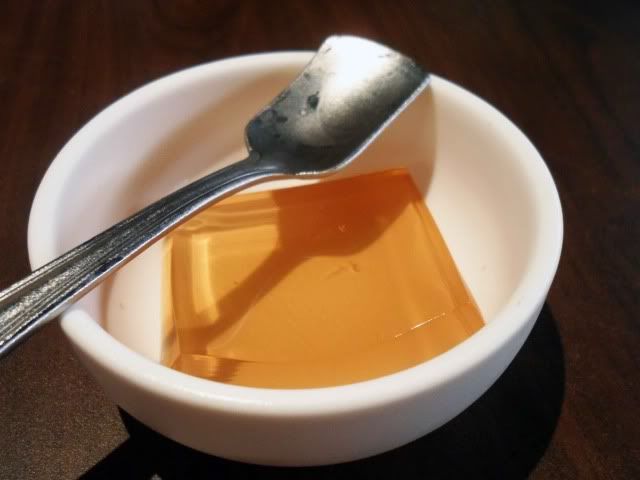 Andddd at the end of your meal, they throw in a small dessert as well. I believe this is jasmine jelly. Once again, works well as a palate cleanser after such a flavour loaded meal. I like how they served it with a chilled spoon, it's the small thoughtful things like this that make a meal (and by extension, the restaurant) more memorable.
Do note that
Ma Maison 
can be quite pricey though! However, if you're prepared to pay, then you're definitely in for a treat. I always see Japanese eating there too, so that's the reassurance for ya.