So we're just back in the hotel room chilling for a bit before going out to hit the shops. We went hot air ballooning today! If you have me on Facebook you'd have seen the picture I posted of the view. So crazy! I think the part I was most amused by was when they handed me a sandwich they cooked with the fire from the hot air balloon lol.
Anyway, Madrid! Last day already so after this I can blogging about Barcelona properly, instead of in snippets. Was a chill day, we took a verrrryyyyy long walk from our hotel to the Real Madrid stadium, went shopping, and then for dinner. If you're a Real Madrid fan this post should be fairly entertaining.
Police patrolling on horses just outside our hotel. Would be cool to see this in Singapore, like along Orchard Road lol.
Guy actually got up and followed me halfway across the square to ask for money cause I took this photo.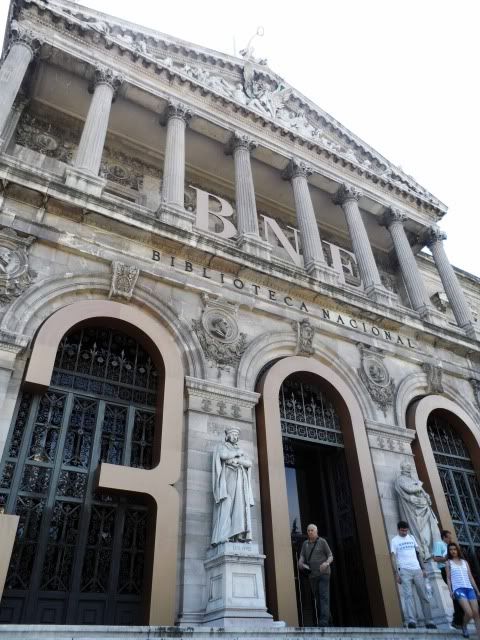 Walked past this museum which was holding a Leonardo da Vinci exhibition of his etchings/sketches/writings in his journals. I'm really amazed at his ability to write mirrored script. Unfortunately, no photography D: Would have really loved to be able to show you guys some of his sketches, especially of his inventions.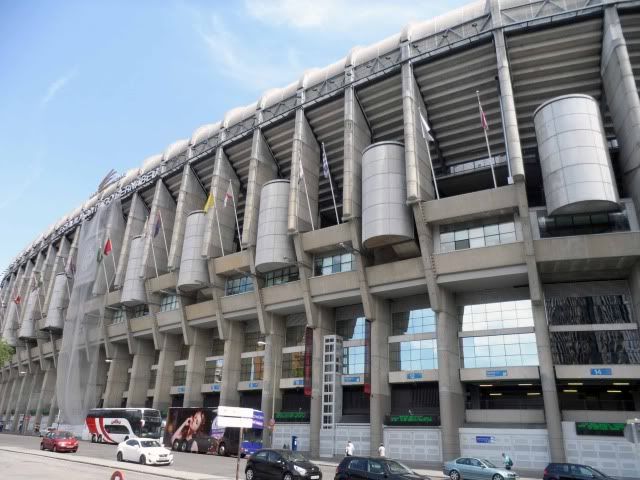 Lo and behold, the Real Madrid stadium! We went on a short tour which included a panoramic view of the stadium, the trophy room and the press conference room. The full tour includes the pitch, the players' entrance and the locker rooms but it was only held at 4pm that day and we were pressed for time.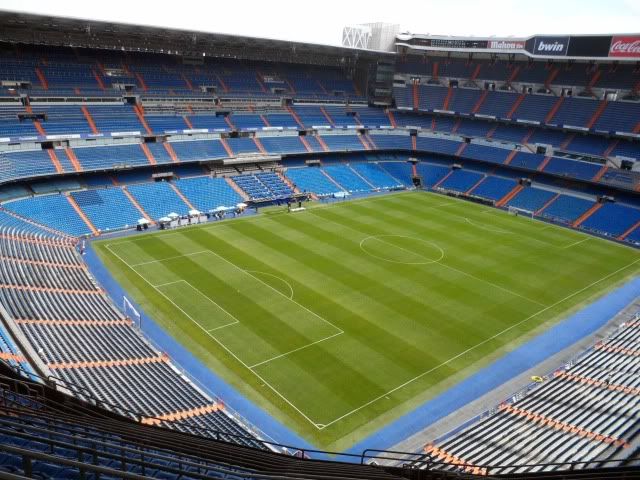 I've kind of got a fear of heights so taking this photo was a challenge for me. I don't know how i'm going to survive skydiving tomorrow.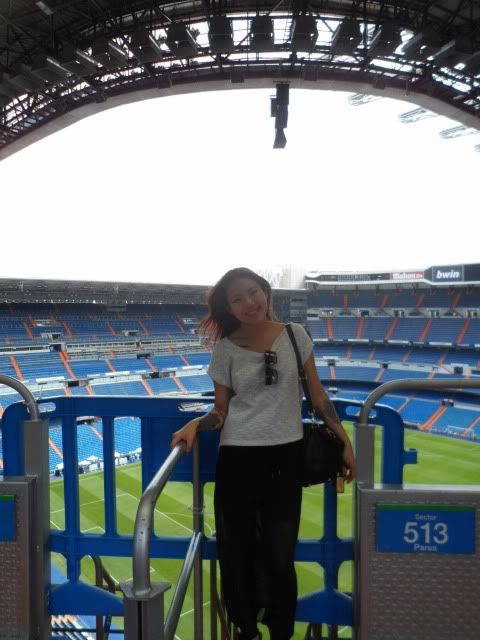 OOTD: Topshop head to toe. Sunglasses: Taiwan, Bag: Marc by Marc Jacobs.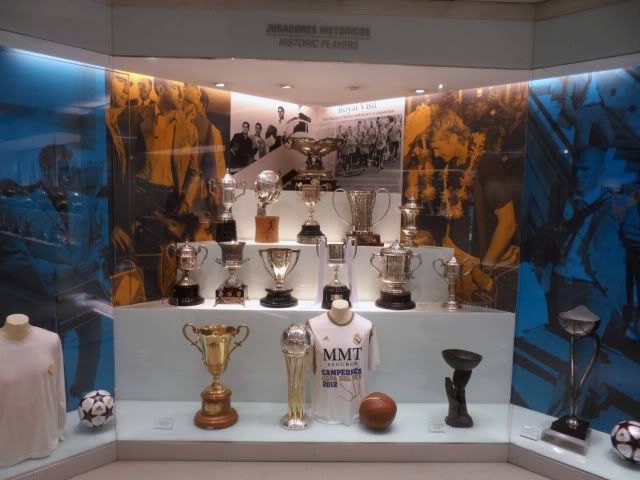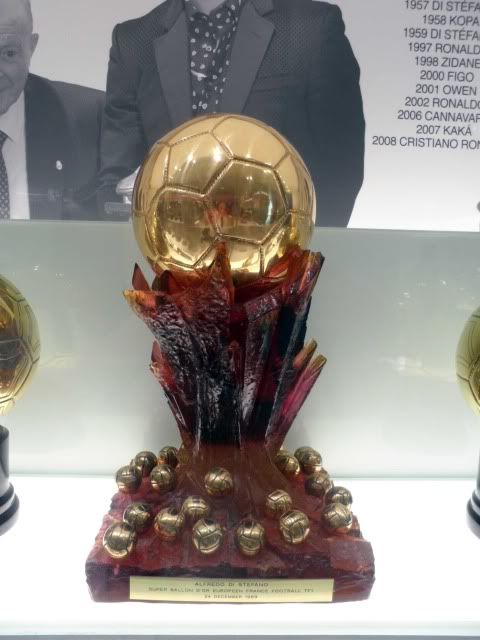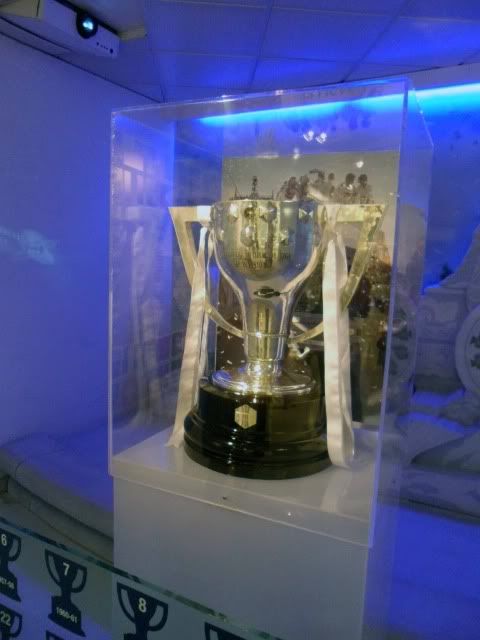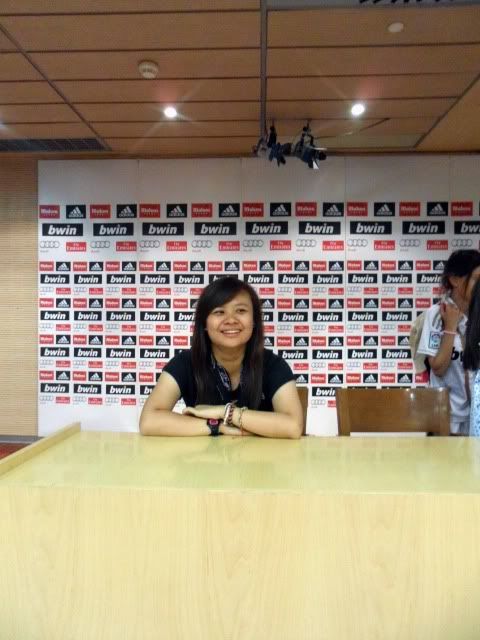 By the time we stopped for lunch, we were so destroyed. Mini burgers and some bruschetta!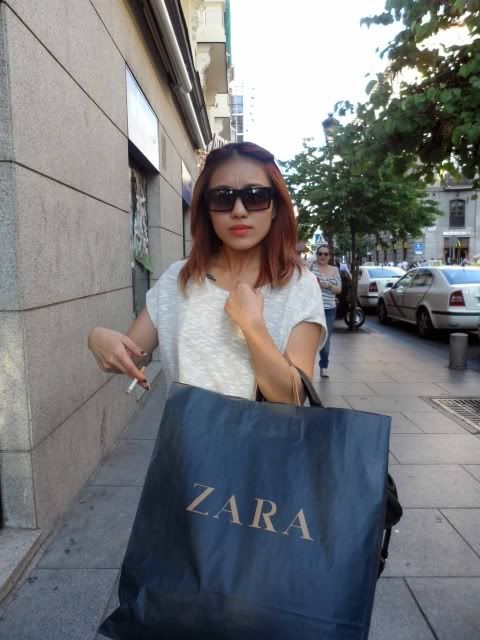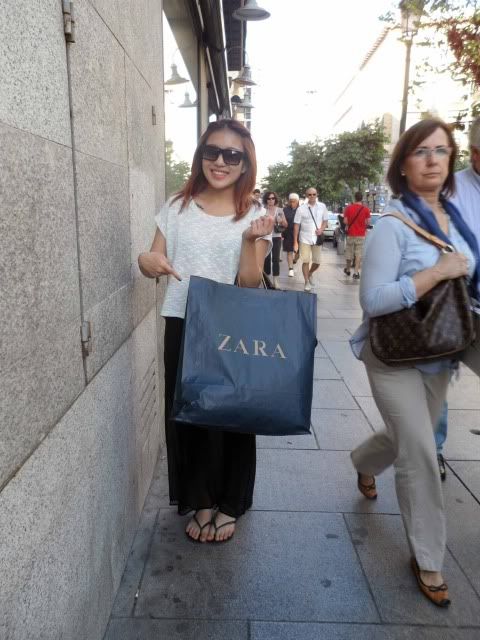 Look at the size of my Zara bag haha. I went apeshit there cause everything was so cheap. I got a leather jacket for like, under SGD$100. I've actually never seen their bags in this size before. So kuazhang.
Dinner at the world's earliest restaurant, El Sobrino de Botin.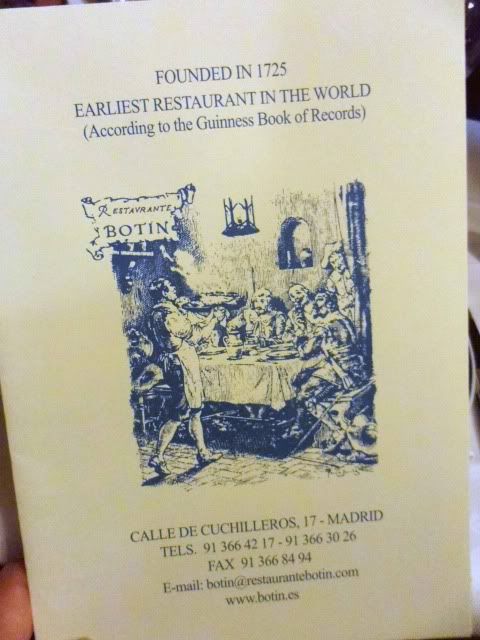 I was really excited. I consider myself to be quite a foodie and this was a must on my list of things to do. If you go, make a reservation. You can do it one day in advance, it's not like those popular Michelin starred restaurants where you have to reserve months in advance.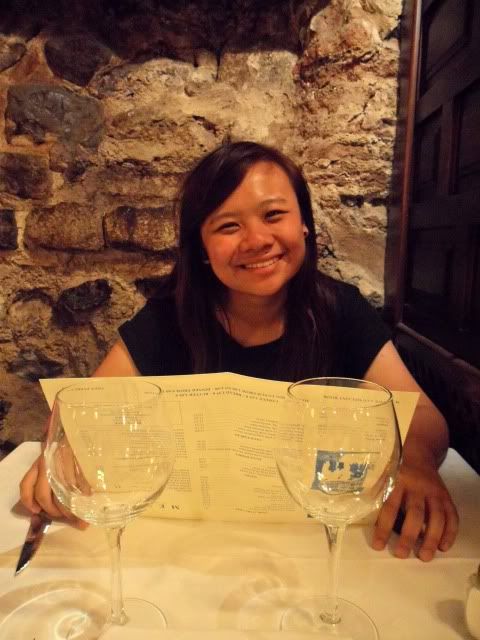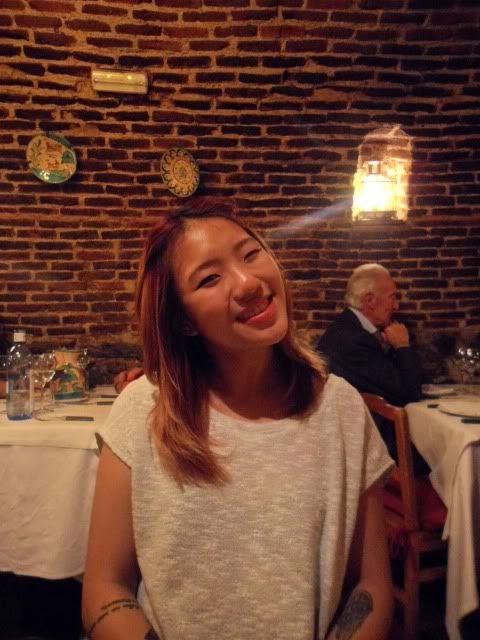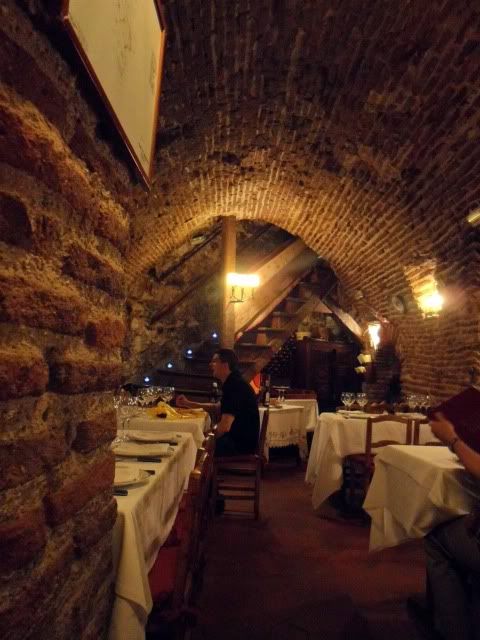 We were seated underground. Had to go down these really steep steps into this cavern like area. Definitely not for you if you have claustrophobia.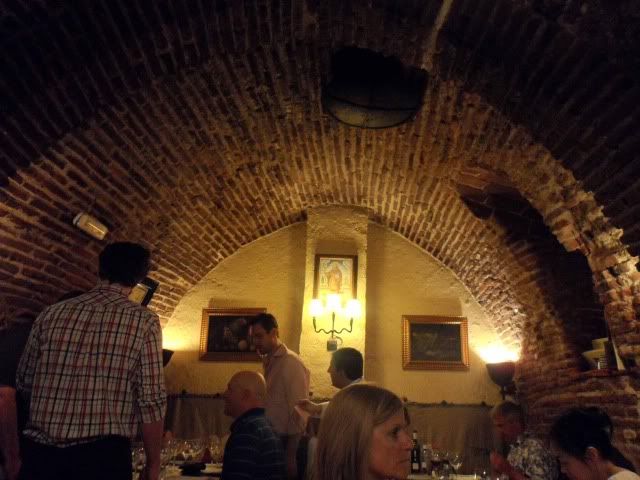 Freshly squeezed orange juice! The Spanish really love their orange juice. Almost all eateries have this machine that squeezes fresh juice, hardly do you get those packaged ones.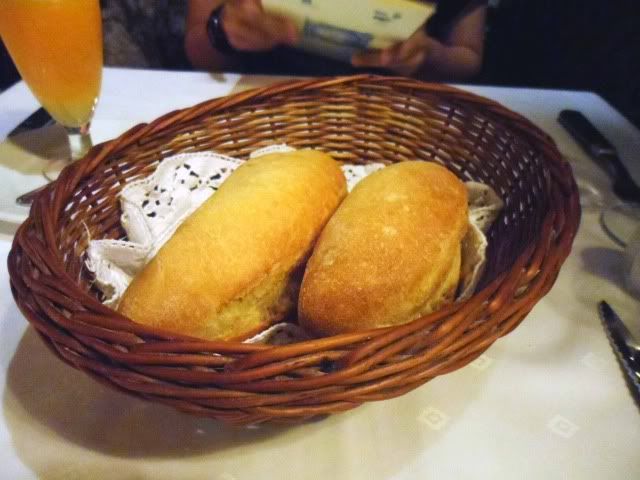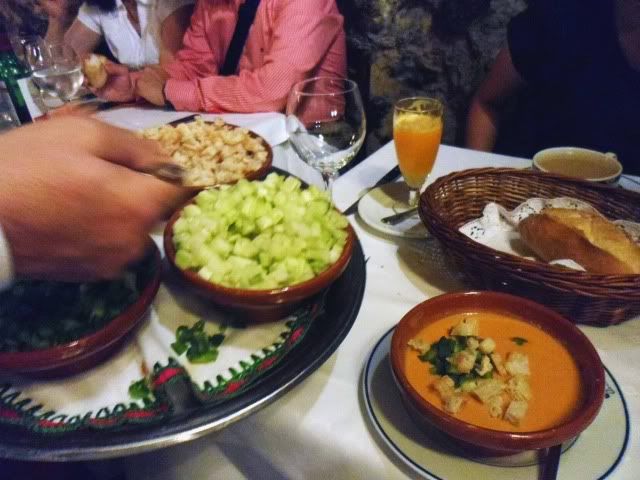 Gazpacho served in the traditional way. LOVE.
Carrie's chicken consomme (lol alliteration).
Pretty bottles for their olive oil and balsamic vinegar. Looks like some +mana potion bottle.
We shared a Filet Mignon de Botin, which turned out to be really good steak in a very light mushroom sauce.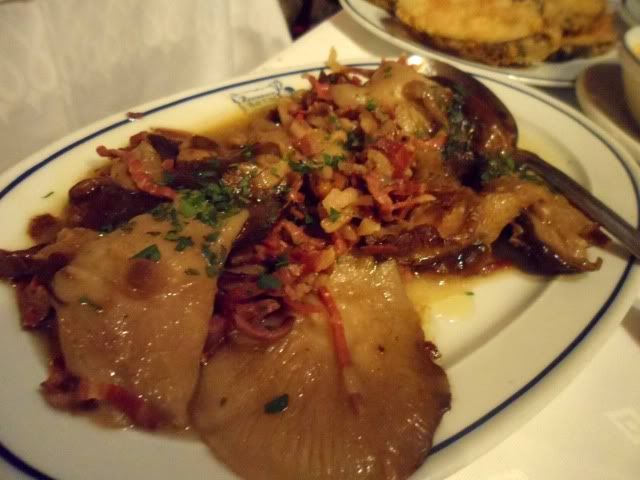 More mushrooms!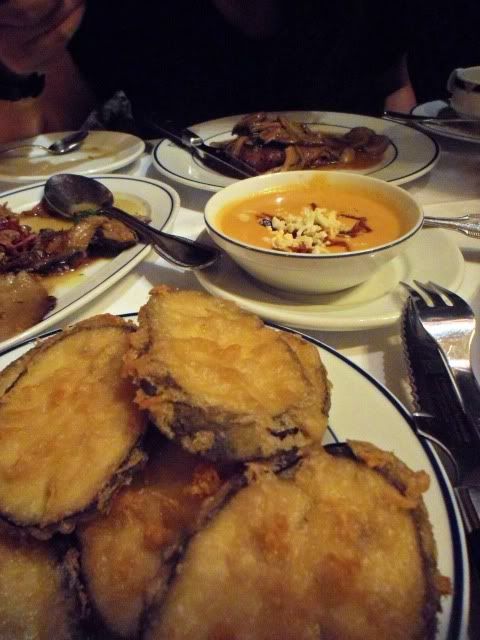 Eggplant. This tasted like vegetable tempura lol.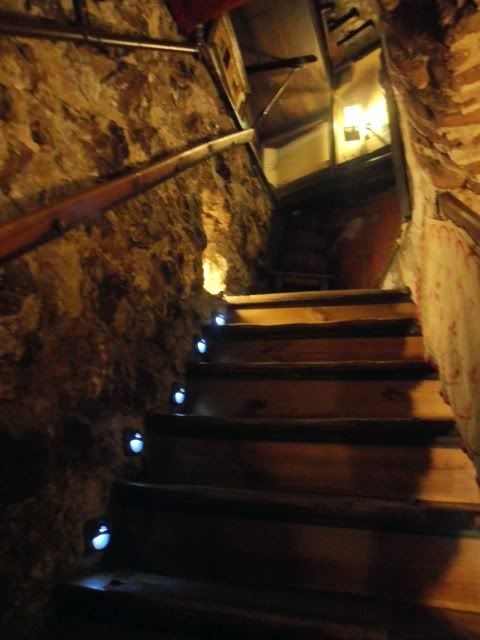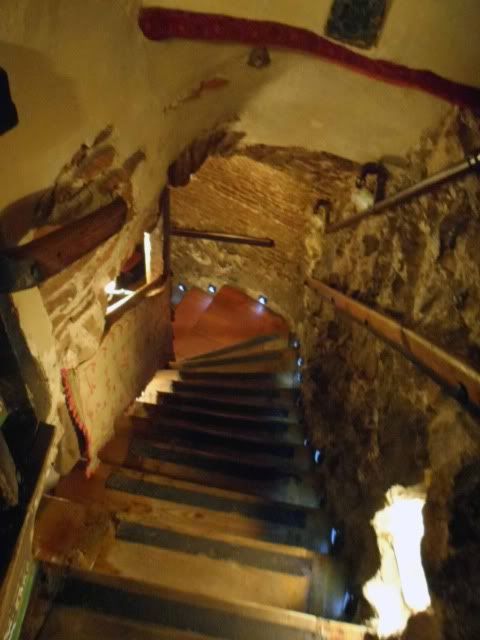 DAMN STEEP CAN. I really suggest wearing flats. Might have died trying to go down these in heels- literally.
Ending of this post with yet another very pretty sunset. Thank you Madrid for being good to us!
So far, the thing i've noticed about European cities, even the capitals like Paris and Madrid, is that their pace of life is still slower than say, Singapore and Hong Kong. These are major cities and yet people find time to chill in a roadside cafe for hours, just drinking wine and talking. They even bring their kids, and i'm talking about weekdays. Even I feel more relaxed here lol.
Anyway, TGIF people, party it up for me because I won't be able to until next Saturday! xx