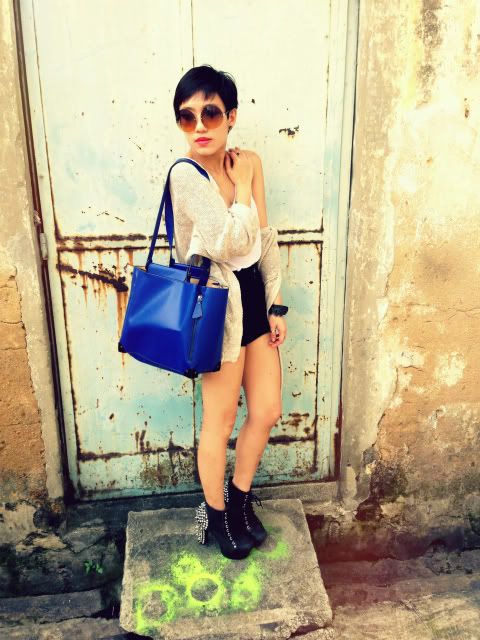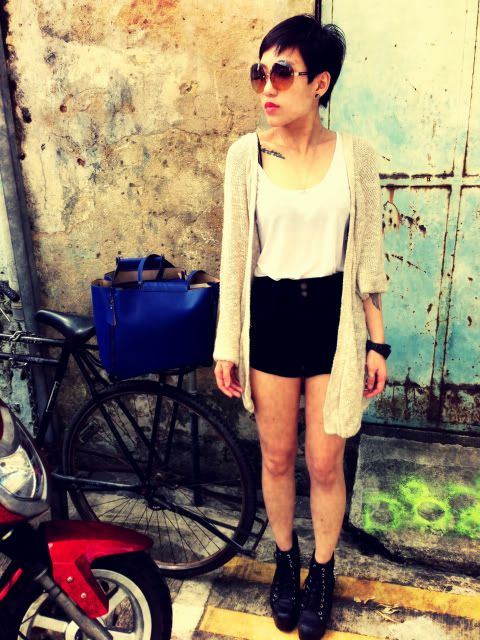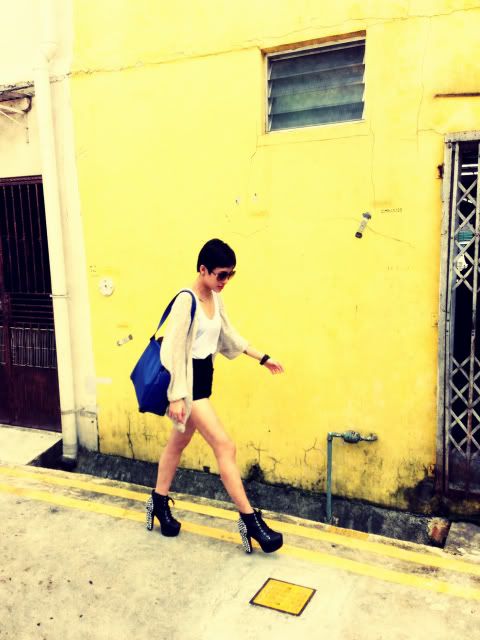 Cardigan Pull & Bear Top Bershka Shorts Topshop Shoes Jeffrey Campbell Bag Online Shades Henry Holland for Le Specs Cuff A|X

I think I might have accidentally tricked you guys into thinking that this might be some inspirational post- what with the title and everything but nah, it's just a bunch of photos of me frolicking in alleyways (again) and trying to to look as natural as possible next to a bike. Also, I realize I hardly ever blog about 'casual' looks so yeah..
By the way, here's a tip:
If you're trying to save money, DON'T FOLLOW ANY BRANDS YOU LIKE ON INSTAGRAM. I am now privy to its capacity for evil, proof of which should be arriving in a week or so. Have a good weekend everyone!
xx