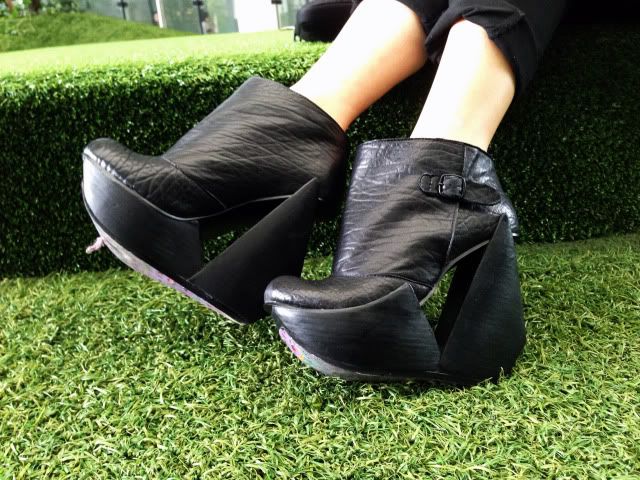 Top Far East Bralet TheScarletRoom Pants Topshop Shoes Irregular Choice Laptop Case Marc by Marc Jacobs

These babies came in the mail the other day- talk about turning a mundane Saturday around! True, I had to spit blood and practically fight to the death with Singpost before I could get my paws on them, but c'mon, SO WORTH IT. I love how the wood and leather work together, and the overall architectural nature is to die for. While we're on the topic of amazing shoes, the UNIFs I ordered just came today, so I'll probably be gushing about them soon. Can't wait to bring those out for some fresh air tomorrow.
I now have an added incentive to make sure I don't fall sick again anytime soon. I spent the entire day in bed online shopping and I think when the meds have worn off, the regret will start kicking in. WHY DO I DO SUCH THINGS TO MYSELF.
Everyone load up on that vitamin C- or all your bank accounts will start suffering too.
xx