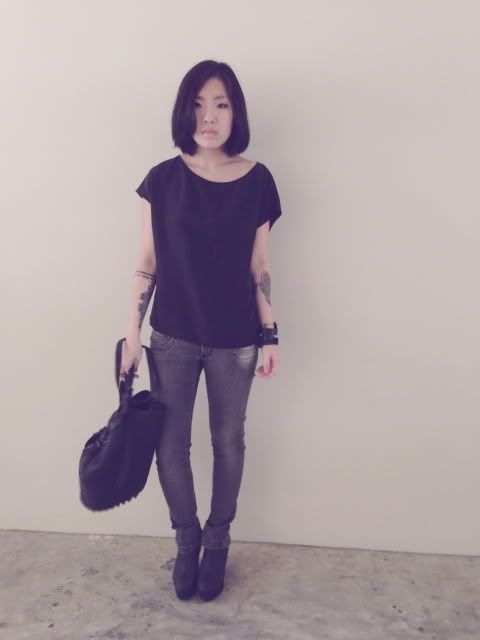 Top Fillipa K Jeans Miss Sixty Shoes Cheap Monday Bag Alexander Wang 
In my opinion, the only way to do tshirts and jeans (at my age) is to go semi upscale. I don't mean to sound like a snob, but high street to high end brands do help make you look more polished somewhat effortlessly? I know as well as anybody that a huge portion of what you pay is because of the brand, but there are other things that justify $300 jeans, like the craftsmanship and material.
Plus, planning an outfit like this takes barely any effort. Which is perfect because I find getting out of bed harder and harder D:
In case you're reading this, I miss you, dummy.
BACK TO WORK. I can't wait for the 23rd of November to roll around.
xx