Top Topshop Shorts Zara Soes Jeffery Campbell Bag Louis Vuitton Ring/Bracelet Nash
Is it just me, or am I a little too summer-in-the-Hamptons today? Anyways. I was digging through my accessories area and for some reason, I couldn't find anything that would go with this outfit and I decided to turn my Nash necklace into some weird bracelet/ring thing. I love versatile jewelry.
Today was date day! Date day basically means spending more than 4 hours of alone time with Ben that does NOT take place in the follow places: a club, the office or the house. It's a rare thing.
We went for dinner at this awesome Shanghai-nese place in Chinatown (haha) and as usual, we over ordered. My favourite dish had to be the tomato and egg one. I know, I'm retarded like that.
After which I brought him to my favourite snow ice place along Temple (or Smith) street! I don't know how they managed to make ice so chewy but sir, I doth my hat. I like the sprinkles. They make me happy.
He has this disorder where he cannot look at camera normally. Kidding.
We got invited to a Pioneer product launch at The Vault...
Impressive entrance..
One of my favourite quotes on the wall! I was already 70% sold on this place at this point of time and I was only climbing the stairs up to the bar area.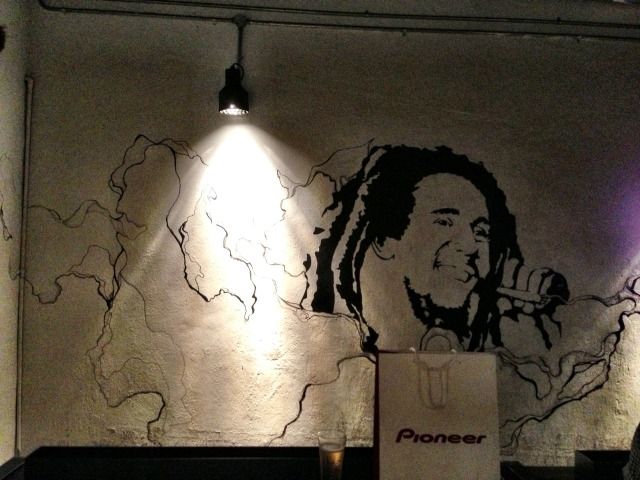 This place is too friggin cool. It looks like how i'd imagine an apartment in Brooklyn or something to look like and is EXACTLY how i'd like my house to modeled in the future. Exposed brick, naked bulbs, strange art, concrete, steel, the works. I know, i'm not a regular girl. Also, it goes without saying that i'm going to be dragging half the world here to hang out because it is awesome. It feels like being at a loft party you never want to leave.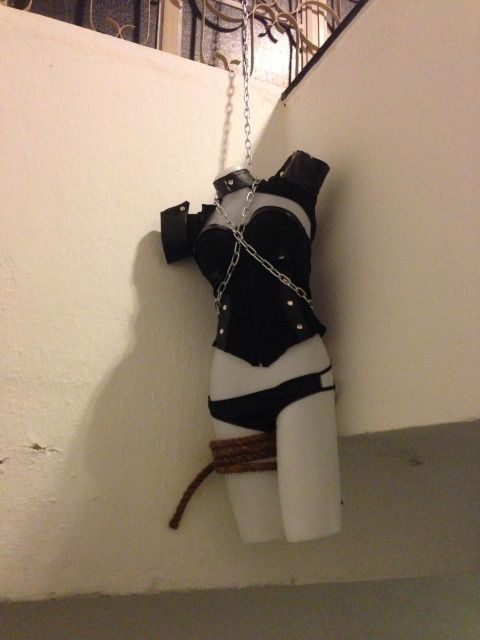 Shall leave y'all with a random (and quite hot, for some reason) BDSM-esque mannequin.
TGIF! xx