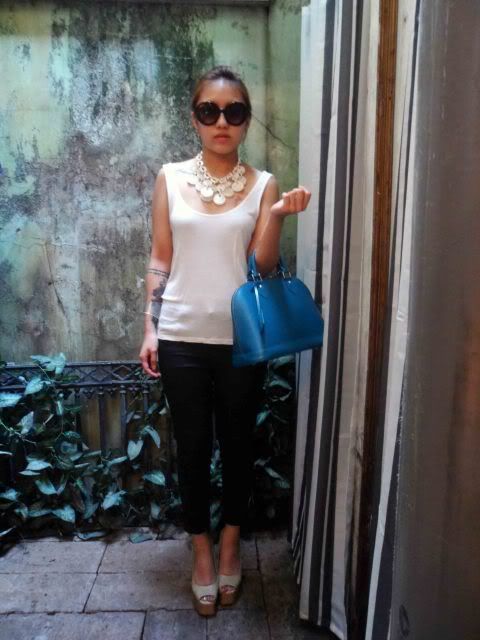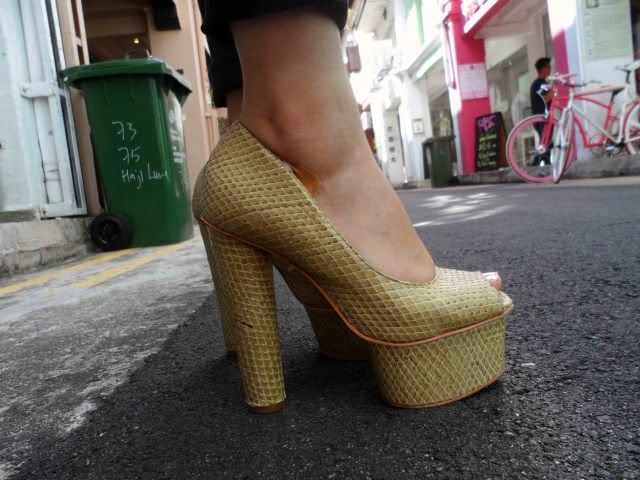 Top Bershka Jeans Topshop Shoes Topshop Bag Louis Vuitton Sunglasses Prada Necklace Paris 
Breaking out the new faux snakeskin heels a day after buying them because they're just too gorgeous to be left at home. Hurt my feet like mad though (explains the plaster) because the leather was stiff. Can't wait for said leather to season so I can wear them out again asap. They're so neutral even with the snakeskin, they're like the Switzerland of shoes.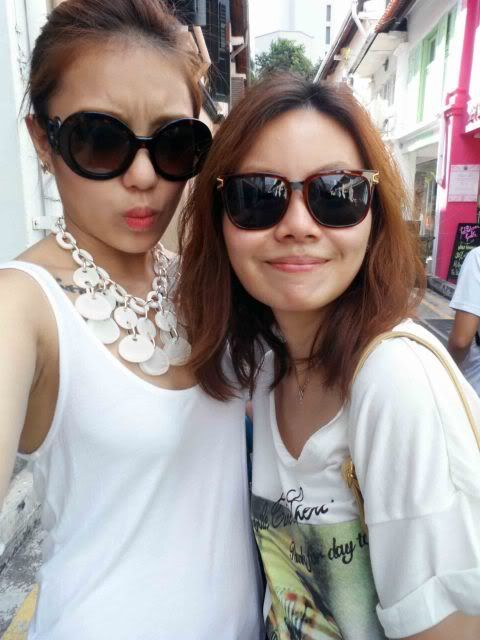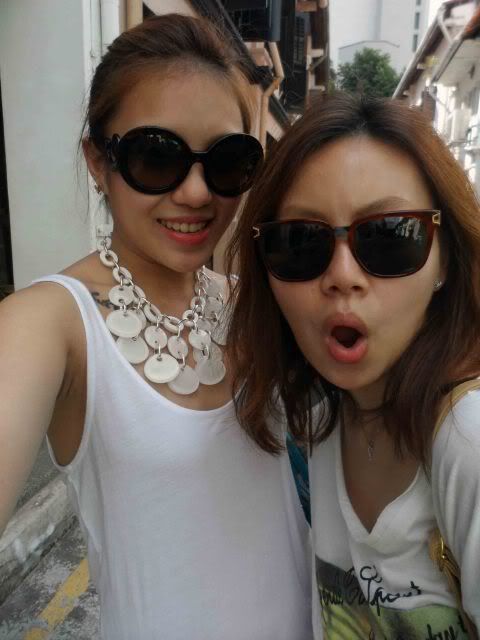 Obligatory camwhoring with the bff.
Shirt Bangkok Jeans DC Shoes Adidas Sunglasses Mishka Watch Adidas 
Colour me shocked but I highly approve of the street-meets-hipster thing he has going on here. Don't you love the bunny shirt? Such a great find in Bangkok!
For once I actually have a ton of things to blog about, and not all that much time! I just had the best burger in Singapore on Saturday and the best ramen (so far) today, so i've got quite a lot of gushing to do.
xx