Just a quick OOTD post since i'm up! (Carrie is here to leech off my fibre optics internet so she can get tickets. What a thing to be doing on a Monday morning)
Top: Filippa K., Skirt: Zara, Necklace: Valentim Quaresma, Acrylic Cuff: Cheap Monday, Shoes: Topshop, Bag: Louis Vuitton
The bag isn't true to colour! Cameras just cannot capture it's full glory. It's kind of has hints of teal? It's much, much prettier in real life!
So I mentioned the Portugese designer,
Valentim Quaresma
, who designed the necklace i'm wearing, and I wanna share his other designs with you. They are so amazing! He strikes a perfect balance between over-the-top and wearable. Covet max.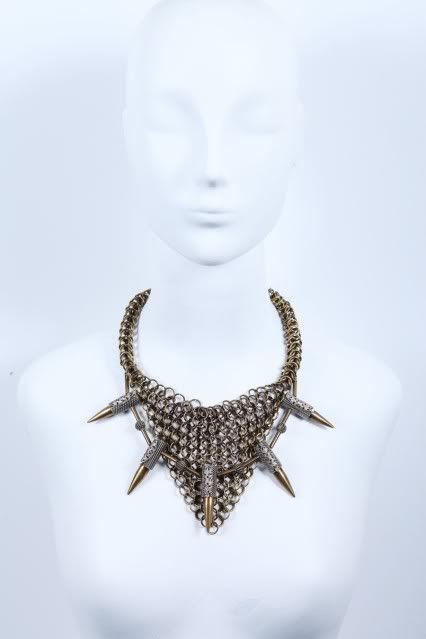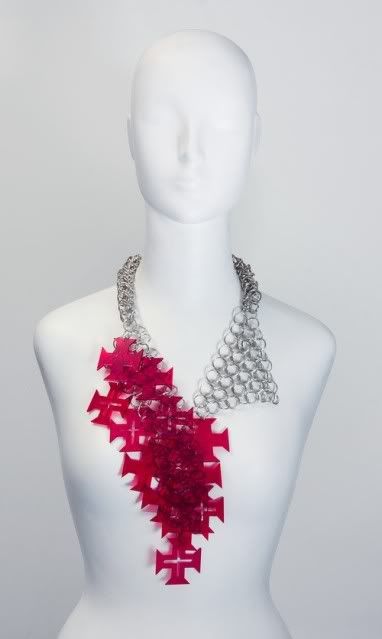 Love this. If only the plexiglass was black instead of pink!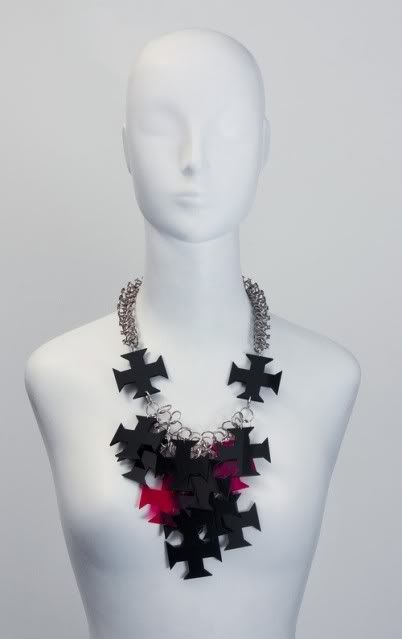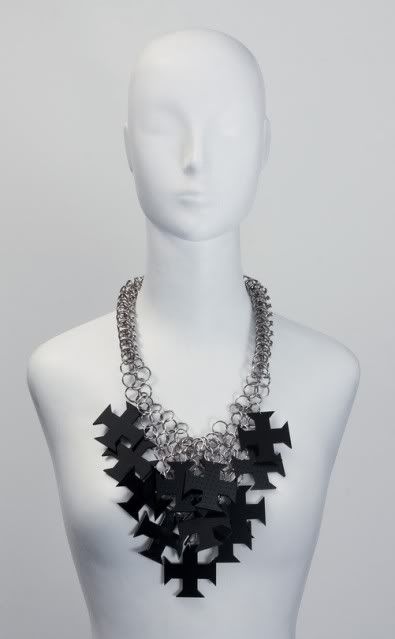 photos taken from: www.valentimquaresma.com