Taken from their
Facebook page
:
The year is 2065, the 100th anniversary of the founding of Singapore. After more than 30 years in the darkness a powerful force has started to reappear on the streets of the Lion City. From high above the cbd in the secret location known only as "The Loft", Master Race and Wasabi Green have resurrected a revolution and started what many consider to be the birth of a new era in Singaporean culture. Dusting off the records that made them infamous in the years before "the event", they seek to tell their stories of life on the streets of Geylang. Not seen for more than 3 decades, the mystery of how they came back is just beginning to unravel and merely the first piece of the GEYLANG CRUNK enigma.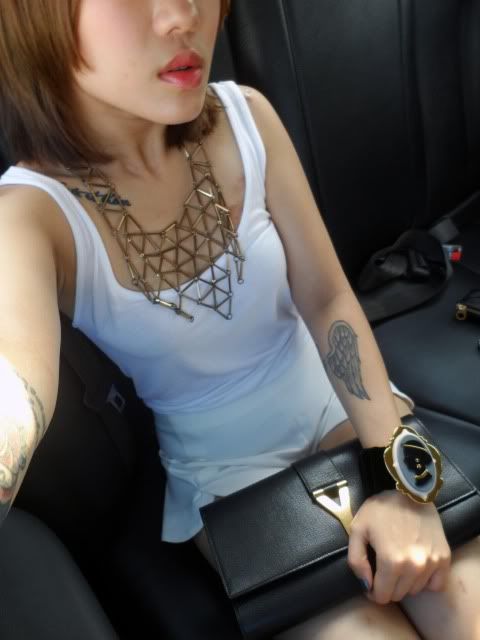 OOTD: Top: Bershka, Shorts: Zara, Clutch: Yves Saint Laurent, Necklace: Valentim Quaresma, Bracelet: Miu Miu.
Tried going all-white and surprisingly, nothing disastrous happened. I always veer from all-white outfits because I have a phobia that I will spill shit on myself or somehow get dirty- i'm clumsy like that? Hengballs. Now thinking if I should continue this all-white thing or if I should just count myself lucky and not tempt fate. #firstworldpains
So i'm pretty sure many of you have seen the Your Grandfather Day Art Jam event page on Facebook. It's not my thing at all, and my stand on the SKLO thing is that... I will just keep my opinions to myself because it's not like anyone even cares about it now anyway, no point talking about it here. I was just there for the boy's debut! Ladies and gentlemen, may I introduce you to the brains and talent behind O$P$, Zushan aka Wasabi Green and Master Race!!
The event was actually pretty small scale, I was expecting some huge space filled with artsy looking people (smudged eyeliner, Doc Martens, tattoos and a lot of black). There was a mini tattoo studio set up in the corner. I liked how the constant buzz from the guns added a sort of backbeat, made the entire space feel more alive.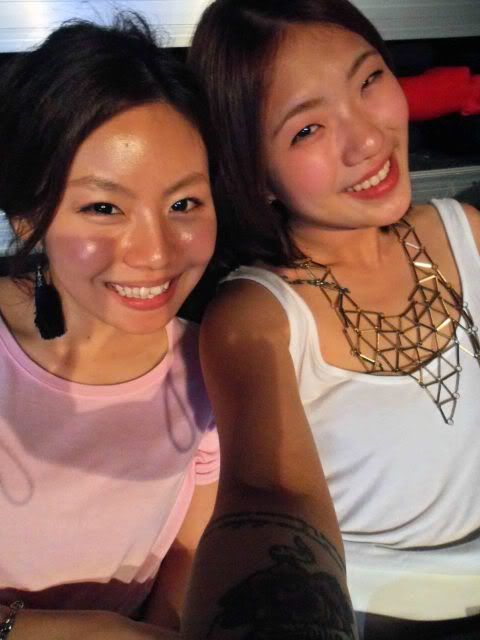 Some camwhoring while waiting for their set to start.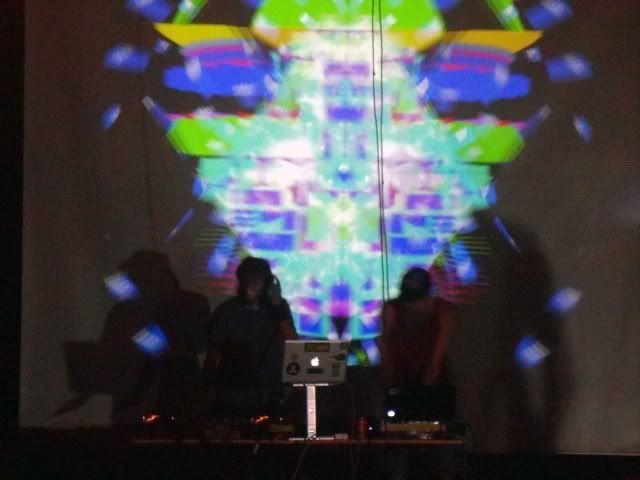 There we go! Incredibly trippy visuals created just for your eyegasm by Master Race, adding a whole new dimension to the sick sounds by Wasabi Green. Get ready for a show that will just blow your mind. Did I mention that some of the tracks are originals? Sigh such talent.
I'm really not a music person. The only reason I even own an iPod is so I have something to listen to while running or when i'm travelling and even then, my music library is bloody limited. It's quite safe to say I know as much about music as I do about Maths- close to nothing (unless you count multiplication and division of foreign currencies to SGD. In that aspect, my mental skills are unparalleled). You might say i'm being bias, but I pride myself on being able to be fairly objective, and I really, really dug their set! I mean coming from me, if I liked it, those into their kind of sound or just music lovers in general would probably go apeshit. Soooo because i'm probably not doing them justice with my description, just go check out their
Facebook Page
 for more! Like their Facebook Page to stay updated with new sounds and visual previews!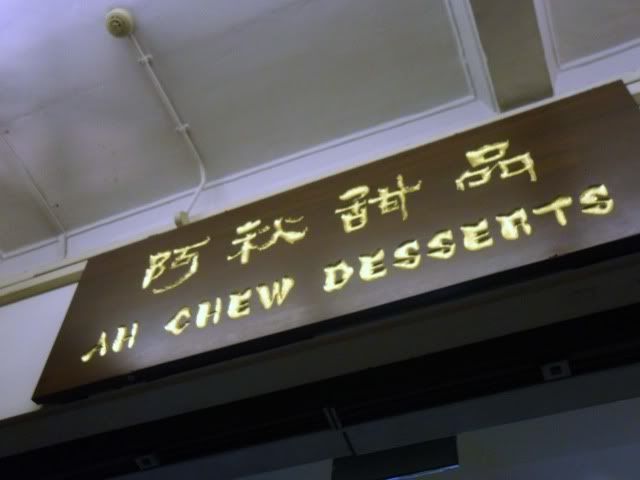 After the night ended, I brought Carrie and Kenneth to try
Ah Chew Desserts 
at Liang Seah St. I used to work at a bar in the area and I would always go to Ah Chew before work, so I could last the night (fyi, bartending isn't as glamourous as it seems). It used to be so good! Like I would rave about it to my friends (I still do but after last night I guess I can stop) all the time. I mean, it's still alright but there's been a definite drop in standards D:
The once upon a time orgasmic Mango Sago with Ice Cream. The mango cream is still thick and creamy, but the fresh mango was quite sour? Like I never worried about sour mangoes, they were ALWAYS sweet when I ate there. They seem to have reduced the amount of sago balls they put in too :( I think without the ice cream, and sometimes I do order without ice cream when I don't feel like experiencing too much guilt, I wouldn't have eaten more than 2 mouthfuls.
Cold Steamed Egg Pudding. I'm sorry but
Yee Shun Milk Pudding
 has spoilt me for this. NOTHING WILL BE ABLE TO COMPARE YA HEAR.
Off to go meet the babies for dinner etc! Xx