Part of the boy's birthday was a 2night stay the
Ascott Residences Raffles Place. 
We've been doing hotels previously and we really wanted somewhere where we'd be able to cook ourselves meals and really just chilling for those 3 days. I chose Ascott because it's the only one I know in Singapore that does short-term stays. Most of the others require you to be there for at least a week- if only I had that much dough to blow.
And I was really impressed with the place! Very posh lobby, attentive staff and even the smallest rooms (Studio Apartments) are pretty spacious, even the kitchen in the picture above.
Super excited that there was a dishwasher LOL. Never had one at home and goddamn, not having to do them by hand is freaking awesome.
Kitchen was well equipped too, with all the crockery and utensils. Not enough pans? Just call Housekeeping and they'll send one to your room.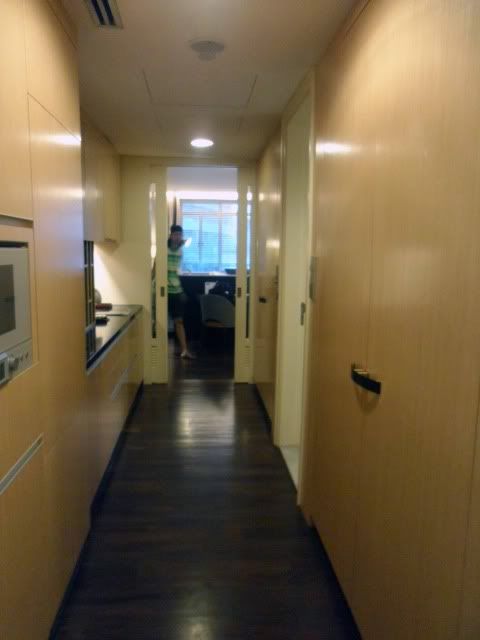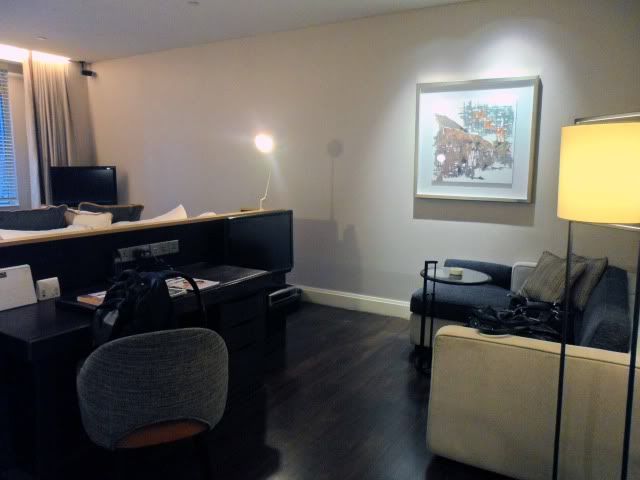 We were actually given a slightly smaller room (without this living room area) but got this when we requested for a smoking room. At least i'm not just getting cancer out of it.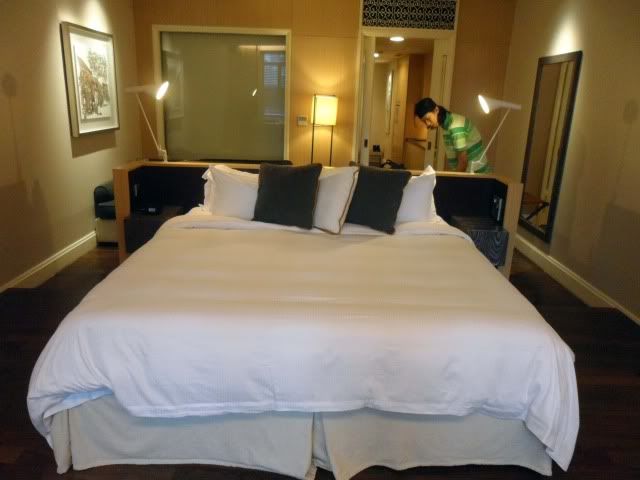 THE BED WAS AWESOME. I really like those sturdy beds, which it was and it's hugeeee! The quilt was nice too, not those downfeather ones that get hot in the middle of the night, but one with a much ligher padding.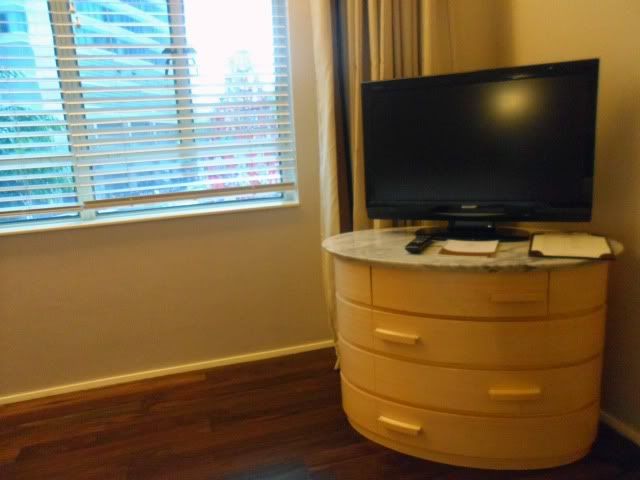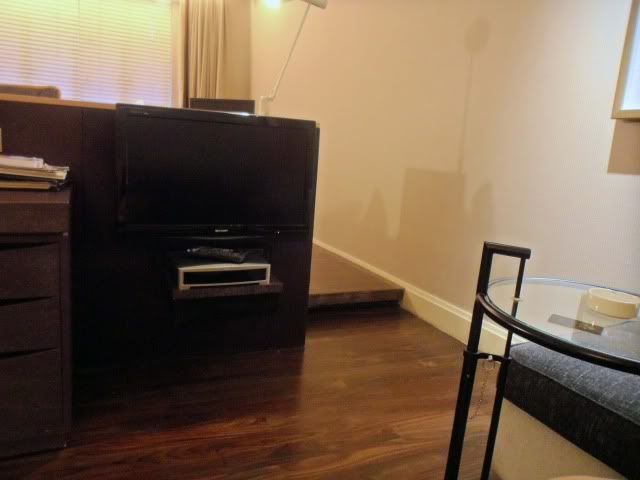 We even had 2 TVs. #sweet #scored
Went out for dinner after settling in because we hadn't gotten groceries to cook with yet, and we had to buy food for the gathering we were hosting.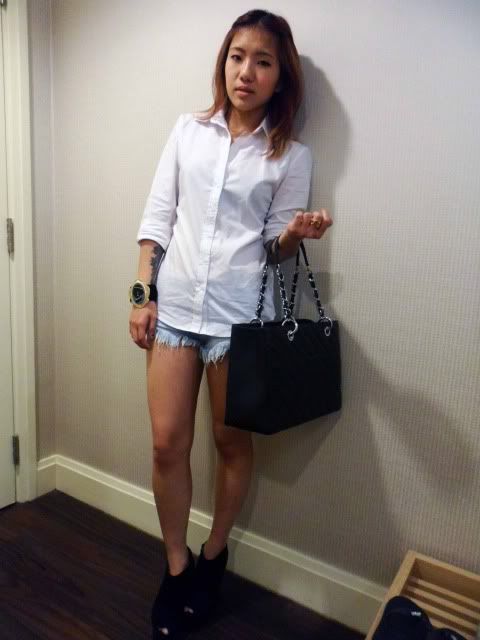 OOTD: Top: Club Monaco, Shorts: Zara, Shoes: Topshop, Bracelet: Miu Miu, Ring: Marc by Marc Jacobs, Bag: Chanel
So happy I managed to find that Miu Miu bracelet in the colour I wanted in Spain! They only brought in a few pieces to Singapore 
and 
I bought it cheaper too.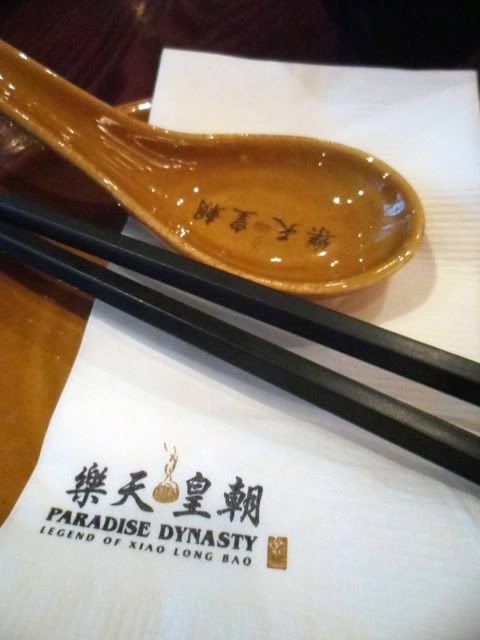 Went to
Paradise Dynasty 
because I was craving Chinese food!
Paradise Dynasty
ION Shopping Mall
#04-12A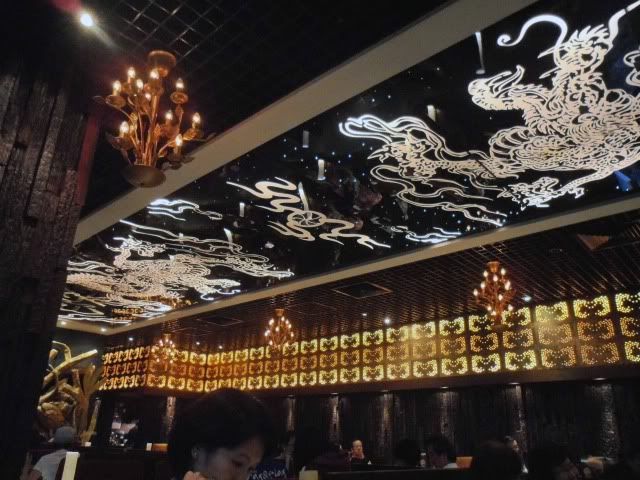 Love the interior, so kuazhang.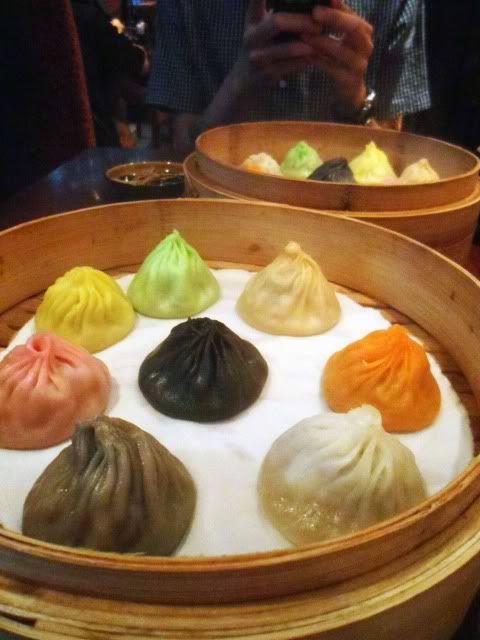 Had the famous 
8 Flavour Xiao Long Bao
. From Left: Yellow: Cheese, Green: Ginger, Beige: Foie Gras, Orange: Crab Roe, White: Normal, Gray: Garlic, Pink: Sze Chuan, Black: Black Truffle.
I LOVE the truffle and foie gras flavours. They managed to somehow coax those strong flavours into those tiny bags.
Cucumbers with garlic and sesame oil and lava eggs. These weren't bad, but the egg was standard and I prefer the same version of the cucumbers with black fungus at Swee Choon. Definitely could have done without, but did I mention I was also starving by then?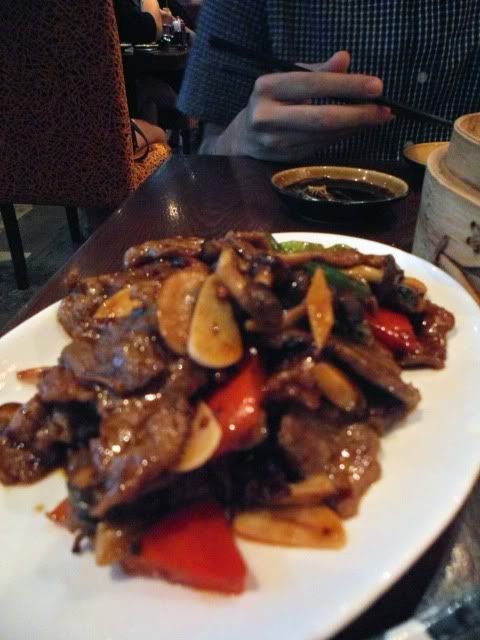 This is one of my favourites! I don't know what's wrong with the autofocus on my camera so excuse me for the blurriness. This is stir fried beef slices in a sze chuan bean sauce. Beef is really tender, albeit for tenderizer, but the bean sauce is amazing. The amount of sze chuan chilis they cooked it with was just nice too, the heat was only a hint after the bean sauce.
Pan fried buns and chicken fried with sze chuan chilis (so happy the boy likes his spicy food). The buns were alright, but i've had better at this other place I can't recall now. The chicken was good though. No bones, so it's kinda like spicy popcorn chicken.
Went to pick up some good olive oil from an artesanal olive oil place. Also located at the same level as Paradise Dynasty, just walk around, you can't miss it.
Newly stocked larder from Three Sixty Marketplace, also along the same level as Paradise Dynasty.
Going to hit the pool! Did I mention that the Ascott Residences also has a pool, jacuzzi, gym and rooftop garden. Bathrobe was super thick and heavy.
Infinity-esque pool concept! Water was damn cold so we stayed in for like only 5 minutes lolol.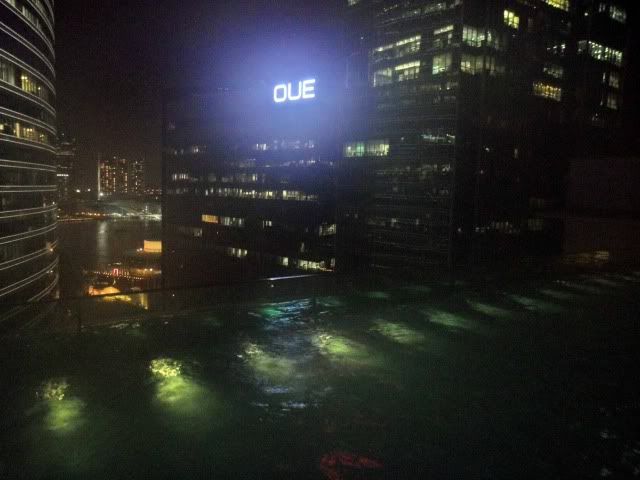 View from the pool! Pretty spectacular but the boy was like, "I can see work from here -_____-"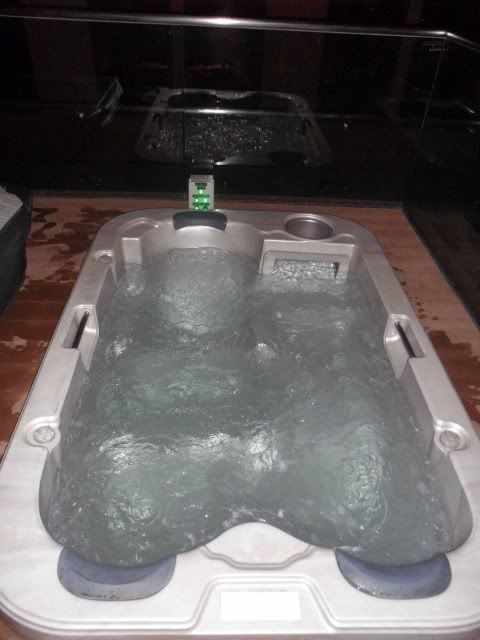 Went up to the jacuzzi instead. Perhaps the smartest option at 10pm.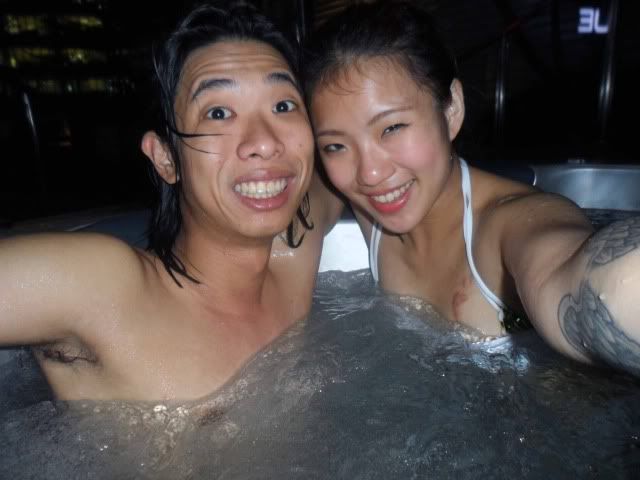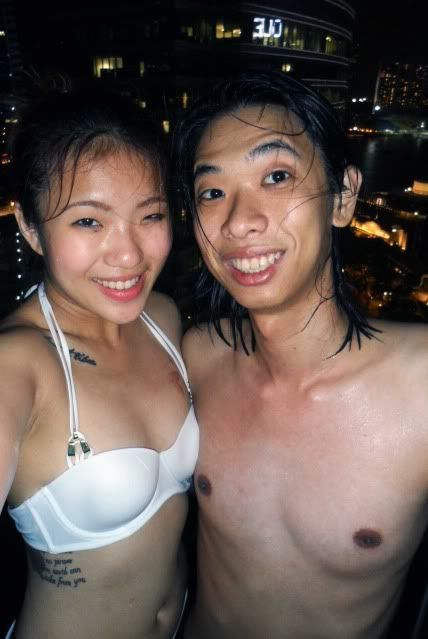 Went to a bar to watch the France-England match after. Was quite nice actually, seeing the expats here cheering for their home country. Damn patriotic! I wish I could do the same for Singapore.
So this is day 1! In day 2, watch DJ Zushan fry up some burgers~ (and a huge ass milo dinosaur)
xx