So the funniest thing happened today. We flew into Barcelona and took a cab to the hotel, which Carrie claims looked good on tripadvisor. It was really near the airport, which should have been the first warning sign because in big cities, the nearer you are to the airport, the further you are from the town centre.
One look at the hotel and I was like, fuck, can I just get back into the taxi and go somewhere else? It was in some shady part of town and it looked more like an inn than a hotel. The rooms were rather horrifying. The bathroom was dingy, the radiotor was exposed and there was just a general air of depression to the place. That's the 
Hotel Climent 
for you, I highly advice against booking a room there. The owner (well, I assume he was) wasn't too happy with us checking out 15 minutes after we checked in. Said 15 minutes was used for booking another hotel lol.
So now i'm comfortably (somewhat, the sun is very bright) sprawled on my bed and waiting for dinner. Anyhoo, shall not get ahead of myself. Madrid!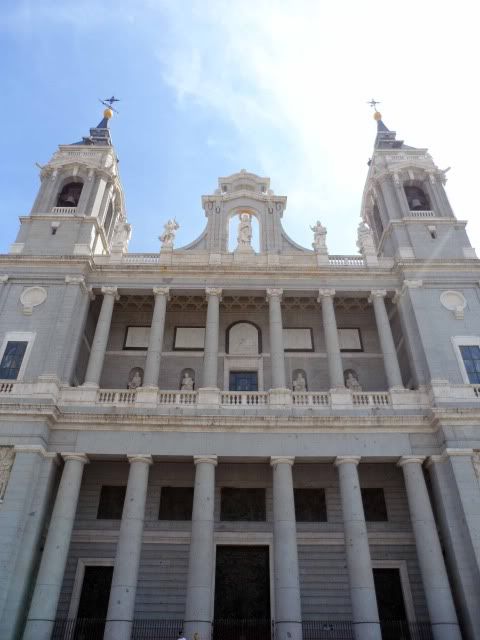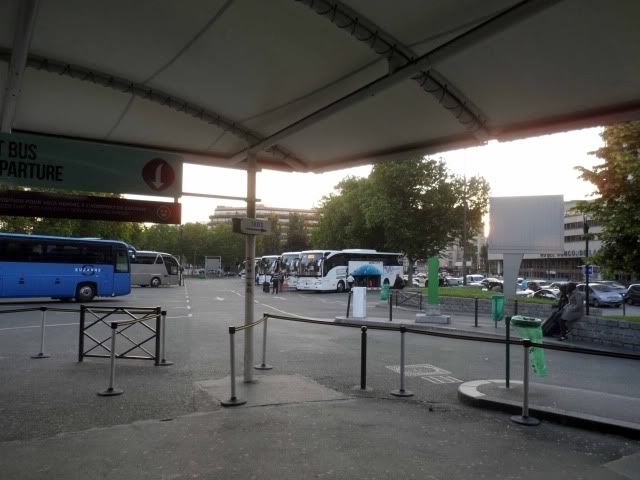 Port Maillot. Basically just a bus terminal with a very fancy name haha. Had to catch a bus here to the Beauvais Airport for our flight to Madrid. Like, these smaller airports are located very far from the city, and you don't really want to take a cab cause its fucking expensive (will never complain about the ones in Singapore again) so these buses are the way to go.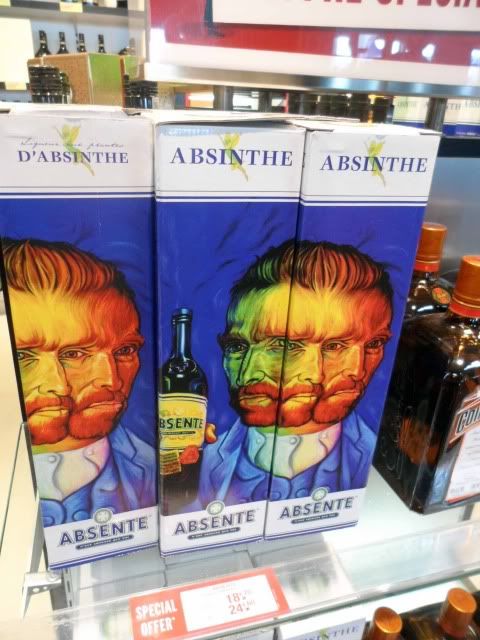 The French casually selling absinthe in duty free. They know what they're doing- let us get wasted if we want to!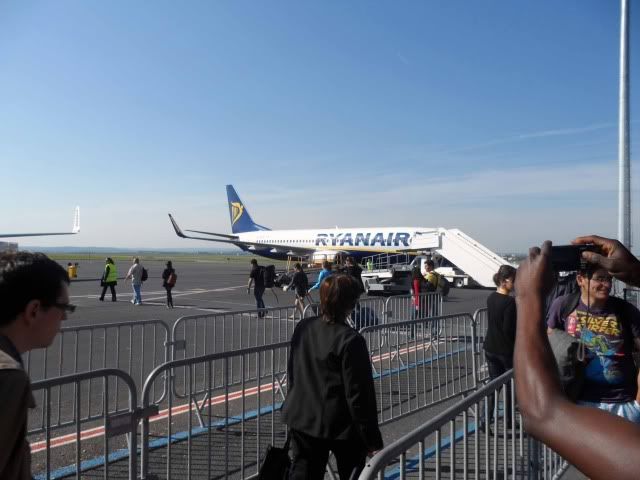 Flew Ryanair. It's basically like your Jetstar or Tiger Air. Very small but alright for short flights.
Our room in Madrid! Super spacious and right smack in the middle of the heart of the city. 
Hotel Francisco
, located along 
Calle de Arenal.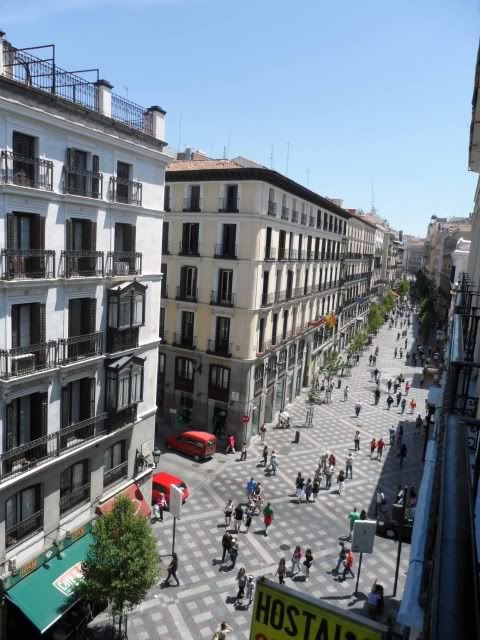 View from the balcony, where if you were walking the streets below, would have seen me perched and smoking every night.
LOOKS DAMN IMPRESSIVE RIGHT. He's actually sitting on something and the metal bar supporting the seat is hidden in his pants leg. Chey.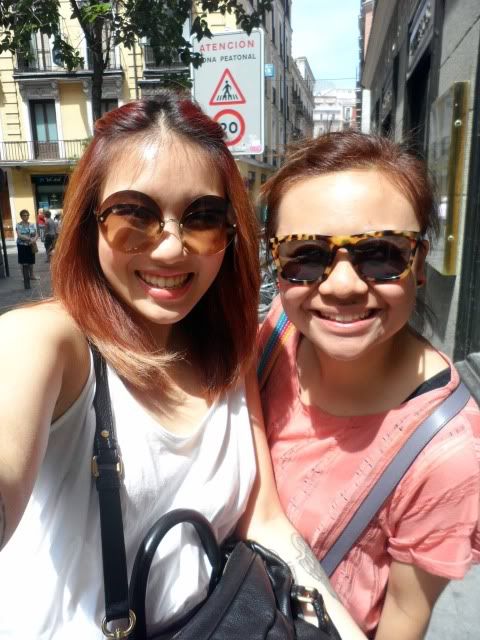 The 
Mercado de San Miguel
, or, The San Miguel Market. Was super excited to visit because i've heard so much about the food. I was quite disappointed because I think it was awesome once upon a time but with all the tourists, there really isn't a need to serve proper tapas and stuff. Like, I ordered churros and it came with fucking watery chocolate.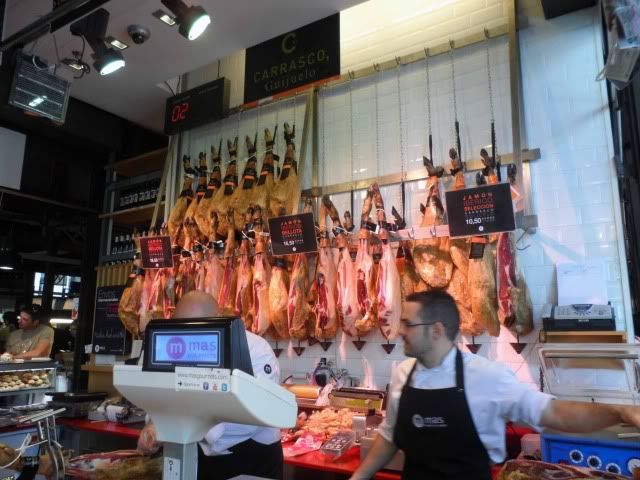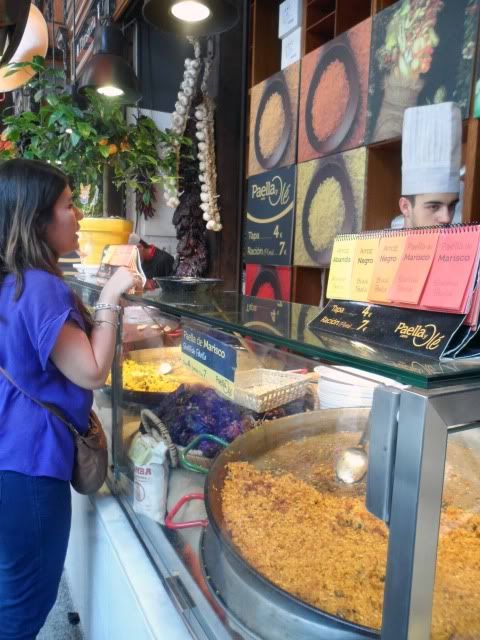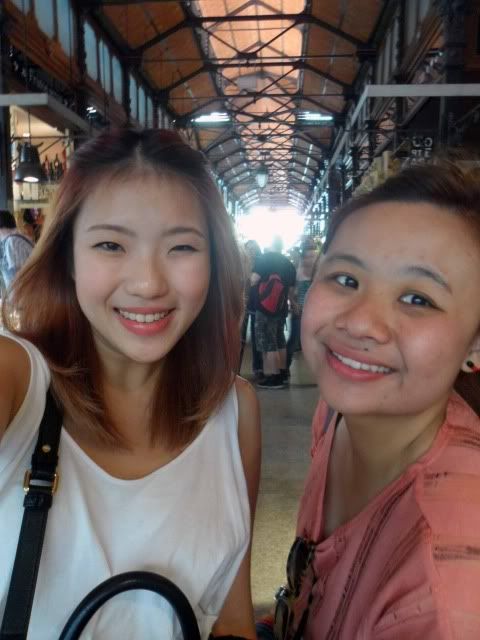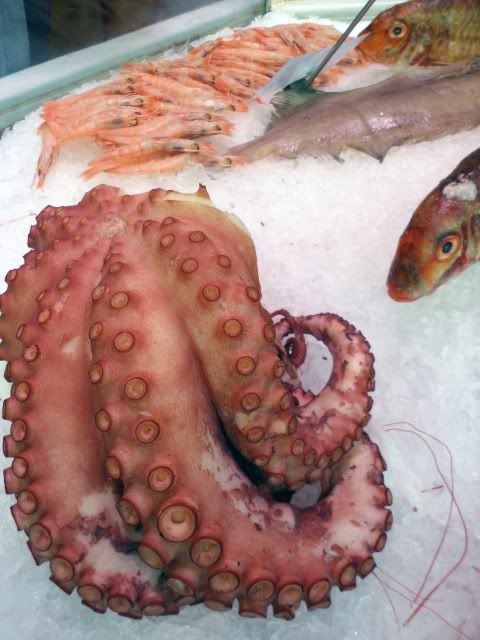 Gazpacho- quintessential Spanish! It's just cold tomato soup that is fucking bomb on a hot summer's day. The one chunks in it are mozzarella, which is new to me cause its usually served with diced tomatoes and croutons. Italian's take on it I guess, since the vendor was shouting in Italian.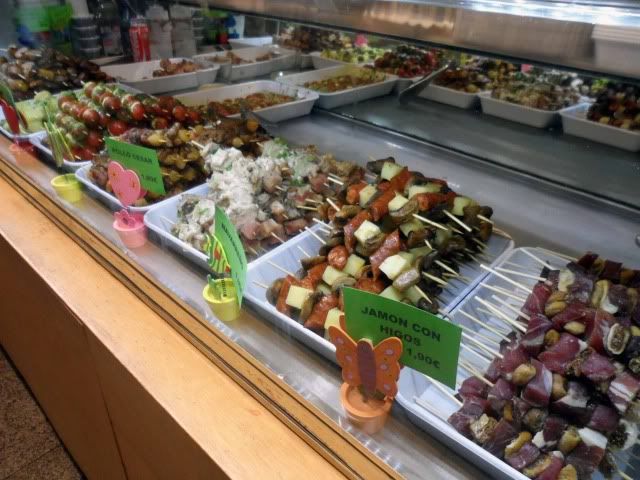 These skewers were pretty good!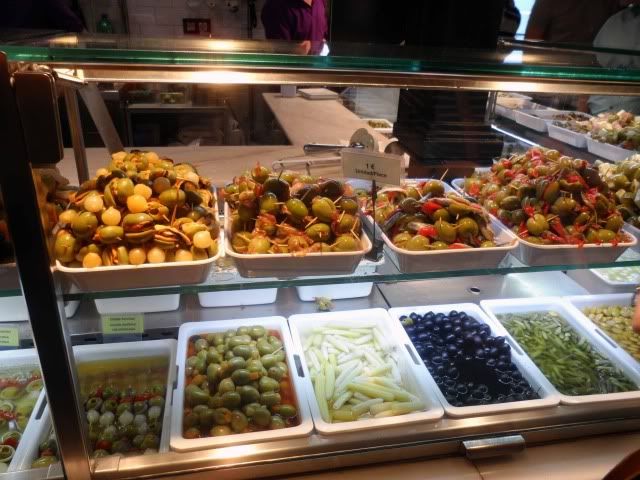 I'm the biggest fan of olives ever. This was like a small piece of heaven for me lol.
OOTD: Top: Topshop, Pants: Japanese brand I don't remember, Slippers: Havaianas, Bag: Marc by Marc Jacobs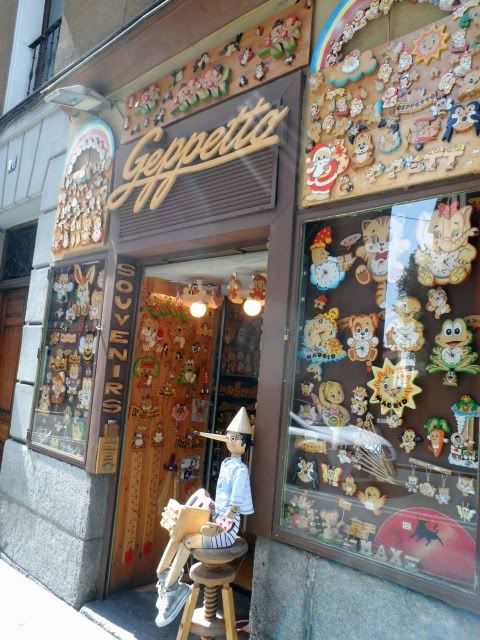 Got damn excited when I saw this. Pinocchio anyone?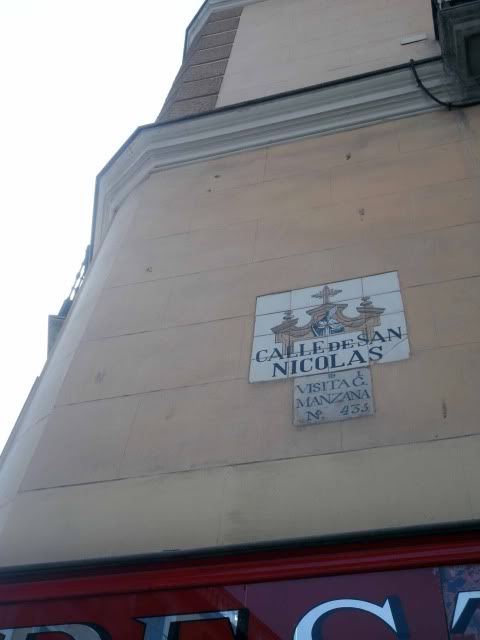 They put in so much effort into their street signs!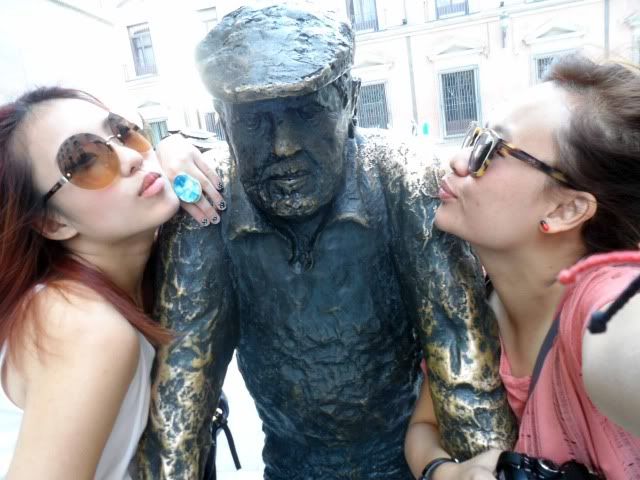 Saw this statue and decided to camwhore with the poor guy lol.
HAIYO MS WONG TOO COOL ALREADY.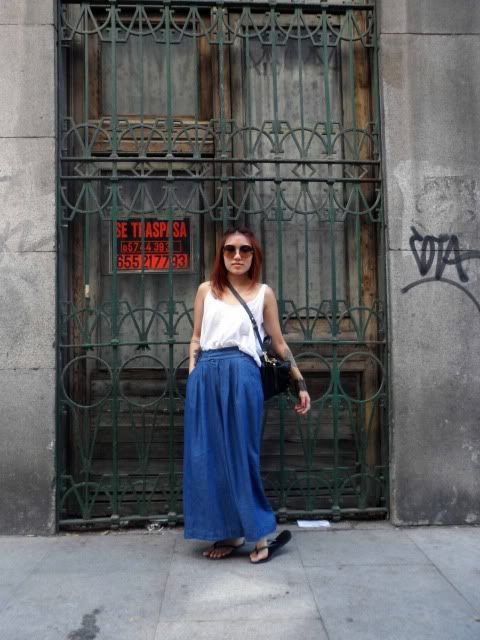 I think i'm weird but I really like taking pictures in grungy settings.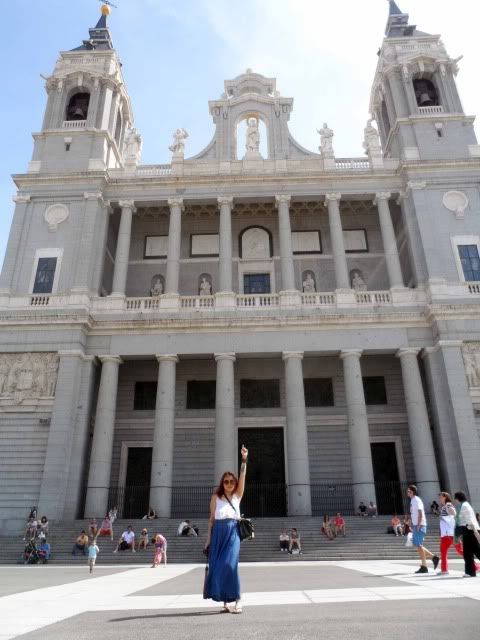 In front of the Royal Palace.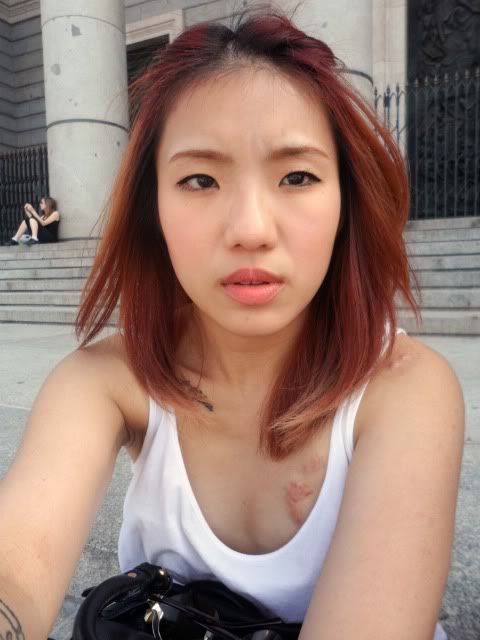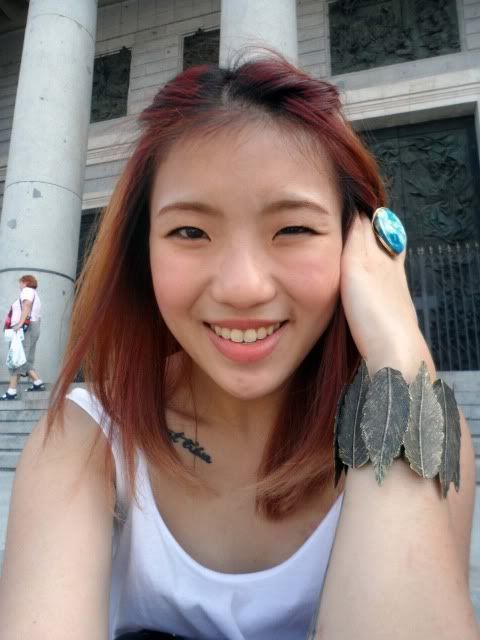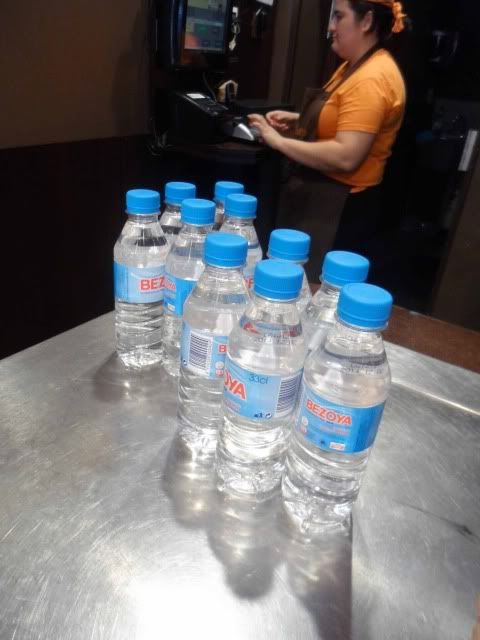 Bought a fuckload of water cause we were feeling heaty. Bet they never sold so many bottles at one go before cause the cashier was pretty amused. Asians.
Guy does amazing finger paintings of landscape on glass.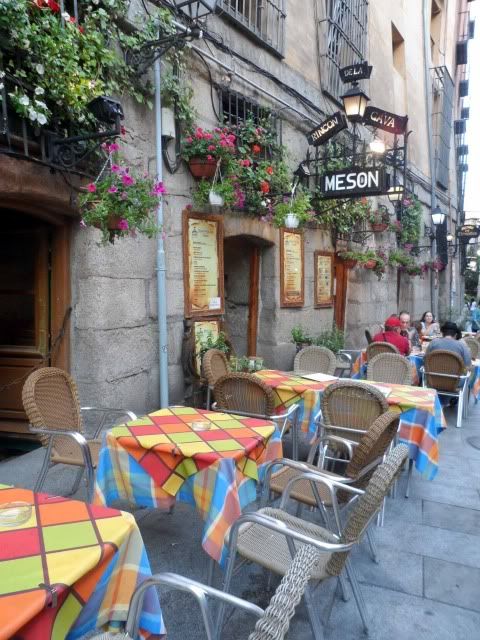 Pretty!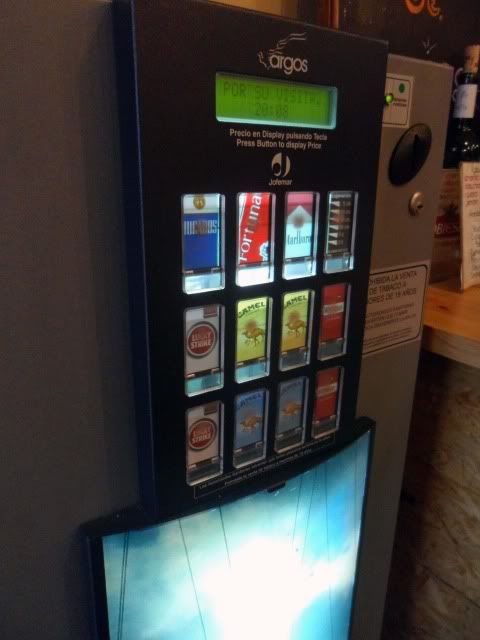 Cigarette vending machines! I want one of these in my room.
In front of the world's earliest restaurant! We wanted to dine on that day but we stupidly didn't make reservations so we couldn't get a table. BUT! We made reservations for 2 nights later and i'm so glad we did. Will blog about it in Madrid Day 3!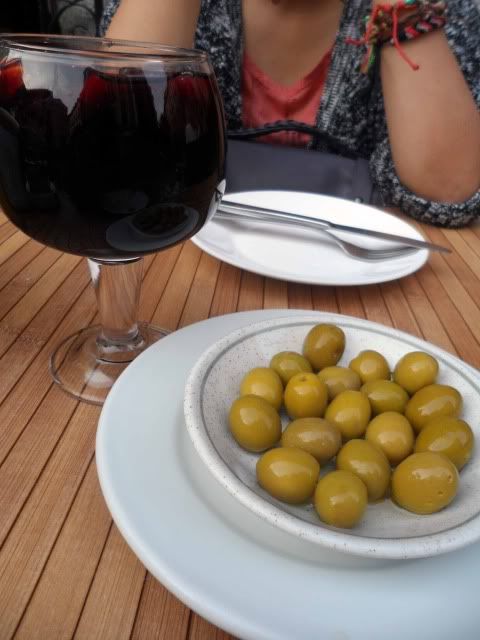 Settled for dinner somewhere else. Olives and sangria! Sangria is also another typically Spanish thing- red wine with fruits in it.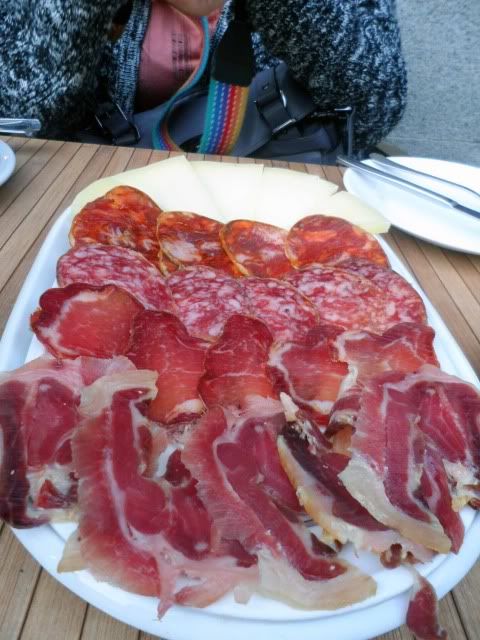 Ham and cheese platter. Can never get enough chorizo! Those are the slices closest to the cheese, kind of spicy and really flavourful. Thank god it's not hard to get them in Singapore.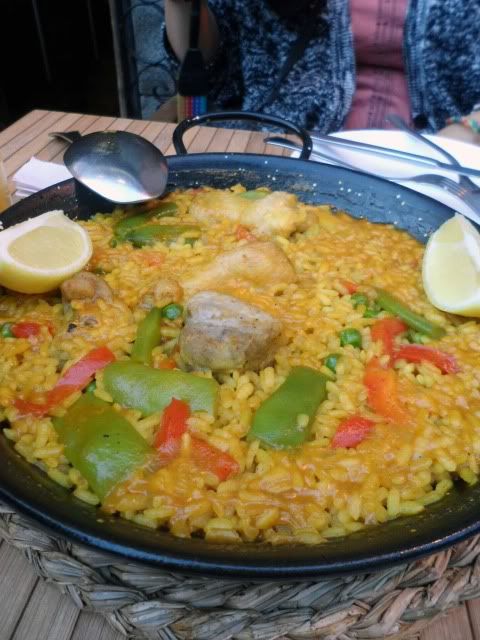 Paella was disappointing, damn watery!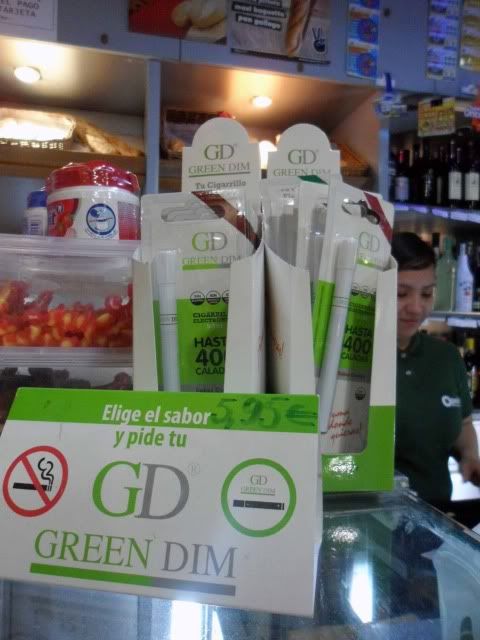 Spotted these one-time use electric cigarettes in a convenience store near the hotel.
I'm loving the internet here. The internet connection, or lack of, in Madrid has given me a new appreciation for stable wifi.